Beautiful Lingerie - Style & Fit Secrets Revealed
---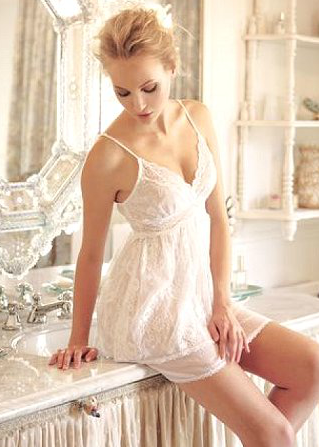 "So, what's your favourite beautiful lingerie?" As a lingerie designer AND enthusiast, it's a question I'm asked a lot.
From cosy Sunday morning robes and pretty cotton nighties to splurge-worthy silk bras, luxurious lace panties and all of the sweet "petit riens" (little nothings) in between, intimate apparel is like yr favourite Godiva chocolate... scrumptious and tempting ....and sometimes a little overwhelming.
No worries! As a woman, I know how frustrating it can be to find just the right style and color and of most importantly .....the perfect fit.
    Learn how to:
Choose which styles to love ....and leave

Uncover the best colors that complement your look

Accentuate yr assets (and hide your flaws)

Get the most out of beautiful lingerie you already have

Shop like a savvy intimate apparel pro
---
Over my years in the biz I've helped countless clients, friends and family solve their lingerie problems and showed them the clever tips and tricks the industry pros use to look great.
From the basics of daywear (bras, panties, camis and more), and sleepwear (nighties, pajamas, robes, etc.) to specialty lingerie, you'll learn how to transform your lingerie drawer from bland and boring to bold and beautiful without sacrificing style or comfort.
At Love-of-Lingerie you'll discover how easy it is to master the art of beautiful lingerie.
  Reviews of Popular Brands ...
---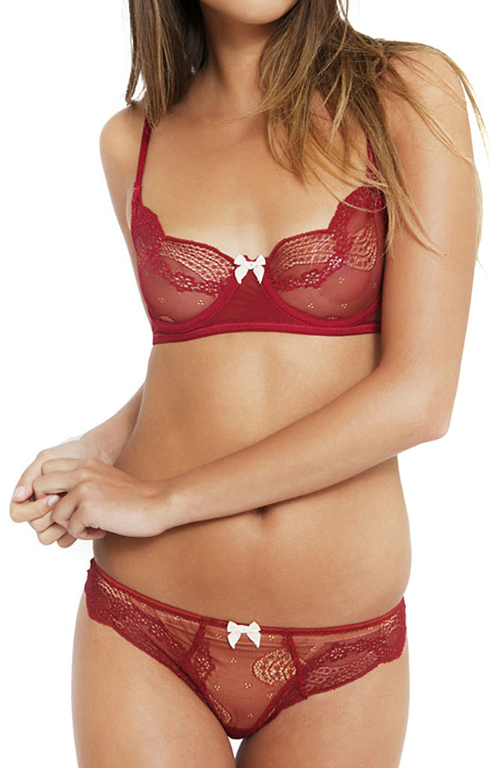 Whether yr plus size, petite or even the perfect Gisele Bundchen size medium, the key to looking AND feeling great always starts behind the scenes with a great foundation.
I'll guide you through expert style and fit tips; insider reviews of popular everyday and luxury brands; plus the latest news and views on everything from bras and bustiers to camis, chemises and more...
---
| | | |
| --- | --- | --- |
| | Cotton Lingerie | |
---
Learn the basics of intimate apparel. Then add your own personal touch for a fresh and exciting new look.
Need inspiration? Don't miss our beautiful lingerie Goddess Tips sprinkled throughout the site. Feeling great and looking fabulous is easier than you think.

This site was designed to offer solutions and answer your lingerie questions; so feel free to ask.
I'm constantly adding new articles, lingerie tips and blog posts so you can keep up-to-date with new Love-of-Lingerie pages the moment they go live on the site. Here are three easy ways to find us...
| | |
| --- | --- |
| | Love-of-Lingerie Newsletter - Delivered once a month to your INBOX, this free newsletter covers new content since the last issue. |

| | |
| --- | --- |
| | Contact us on Twitter with any lingerie comments or questions that you have. To follow Love-of-Lingerie on Twitter, click here then click the Follow button. |

| | |
| --- | --- |
| | You can also get up-to-date notices at your favorite RSS feed reader including Google Reader, My Yahoo!, etc. |

Not sure what an RSS feed is? It stands for Really Simple Syndication and it's an easy way to get real time updates on your favorite sites and topics.

Click here for more information on this information gathering service and how easy RSS is to use.
       Keep in touch with Love-of-Lingerie news...

Thanks for visiting Love-of-Lingerie. I hope you enjoy this site as much as I enjoy bringing it to you. Enjoy!