*FTC Disclosure - If you make a purchase through a link on this site, we may receive a small commission on the transaction - at no extra cost to you.*
Best Panty Brand - Everything You Need To Know

Best Panty Brand – So, you're looking for new panties but are not sure which ones to choose? You may wonder, aren't they all the same? They aren't.
Getting the wrong ones can be as disastrous as getting the wrong bra. And, with pesky problems like panties riding up, VPL - visible panty lines, uncomfortable waist bands and more, it's no wonder so many of them end up relegated to the back of the drawer.
Just like bras, different panty brands vary. Some are more basic and some are more fashion-forward; some offer a smaller range of sizes, while others offer an extended range, etc.
That's why it's so important to have the information you need - so you know what to look for and what to avoid.
Here, we take a look at several popular panty brands - what they're best known for and what they have to offer to help you make your best choice.
Best Panty Brand - A Behind The Scenes Look

A contemporary lifestyle and intimate apparel brand that covers everything from casual and loungewear to bras and underwear, Jockey is known for a number of best-selling underwear collections.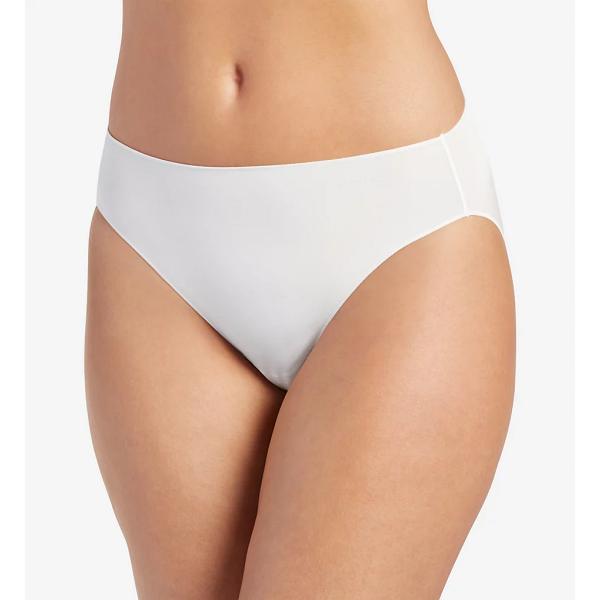 JOCKEY
Available in an extensive number of styles, from boyshorts and briefs to bikinis, hipster panties and thongs, each Jockey underwear collection is designed to address a specific need and occasion. Popular styles include -
Elance is all about classic smooth and silky comfort
Comfies offers soft irritation free panties
Skimmies & Slimmers offer light control and contouring
While this best panty brand has a comfortable and uncomplicated fit in cotton, cotton blends and synthetics, their selection of prints and vibrant colors make it hard to choose just one.
An environmentally conscious brand that devotes itself to panties and beautiful lingerie, Hanky Panky can best be described as a wonderful combination of femininity with a touch of glamor and comfort.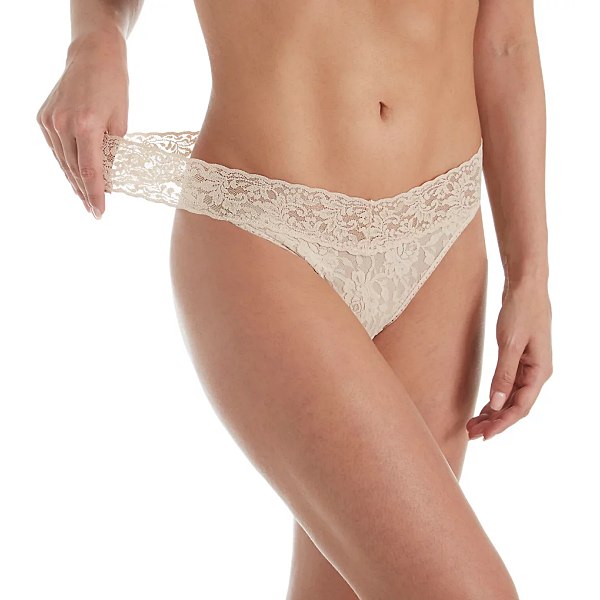 HANKY PANKY
Designed and manufactured in the United States, Hanky Panky has an across the board selection of styles for virtually every want and need.
These include everything from high-rise and low rise thongs and boyshorts to briefs, hipsters, v-kinis, g-strings and more in an extensive range of basic and bright colors, prints and patterns.
Most popular for their signature stretch nylon lace that adapts to move effortlessly with your shape, Hanky Panky fabrics also include cotton, plant-based rayon, spandex and mesh blends.
While they may be a bit pricier than other brands, they are one of the best panty brands to consider if you're searching for stylishly sexy panties with a soft and stretchy fit.
As American as apple pie, Hanes is not only one of the largest intimate apparel and clothing manufacturers in the world, it's also the go-to choice for generations of families.
With a focus on comfort and dependability, this best panty brand is all about the simplicity of everyday underwear essentials.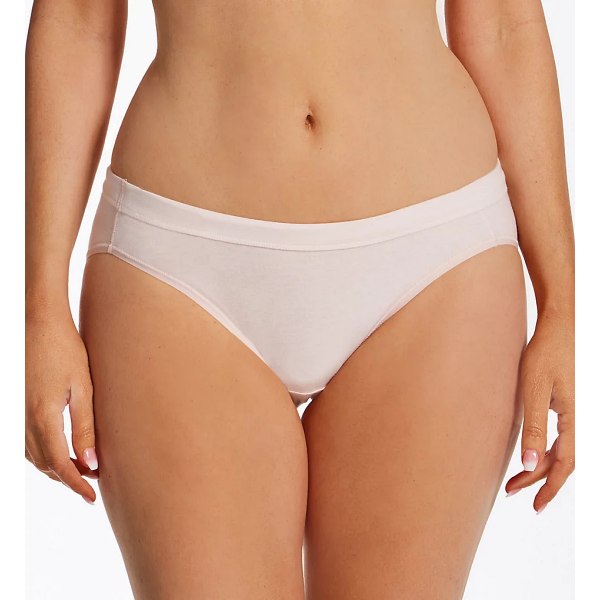 HANES
Popular tag free styles provide full coverage in a variety of briefs, bikinis, hipsters, thongs, and boyshorts.
Known as an economical "best panty brand," Hanes offers pre-packaged 4 and 6 pair value packs that offer significant savings on favorite styles.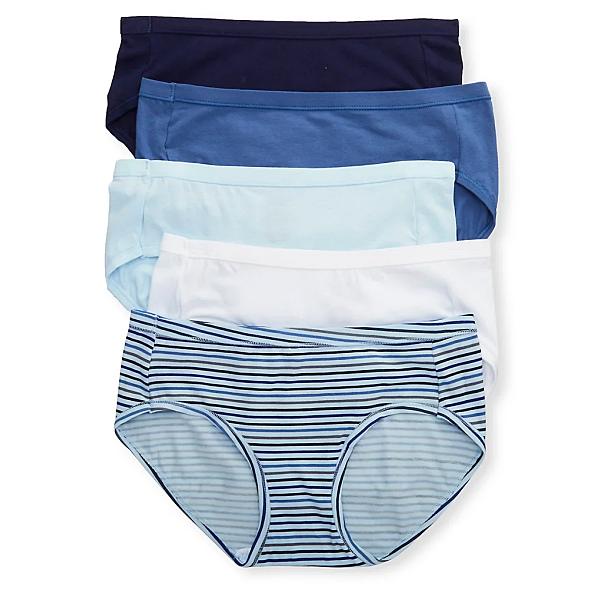 Hanes is also known for its soft touch cotton fabrics. From organic cotton to cotton and spandex blends, if you're a fan of easy peasy grab and go panties, Hanes underwear is worth checking out.
A cutting edge lingerie brand that's hip and fresh, Calvin Klein offers everything from bras and underwear to bodysuits and sleepwear.
Perhaps most famous for its high profile (and at times controversial) lingerie advertising campaigns, past supermodels and celebrities over the years have included everyone from Kate Moss and Brooke Shields to more recently, Kaia Gerber and Kendall Jenner.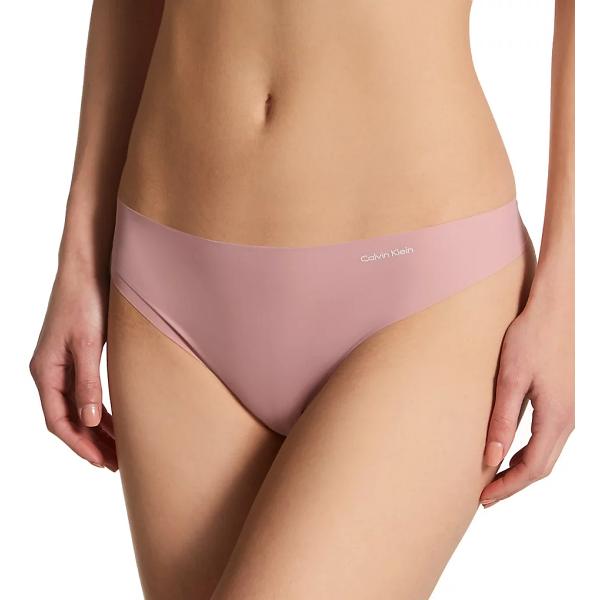 CALVIN KLEIN
Recognized for their signature logo waistband, Calvin Klein panties are sexy and simple in cotton, modal and spandex blends, with new collections introduced throughout the year.
Available in low rise bikinis, boyshorts, thongs, tangas and hipsters, they have a youthful gender inclusive appeal.
How do they fit? Calvin Klein underwear tends to fit on the smaller side.
And, while this best panty brand offers regular sizes (small medium, large and extra large) through extended or plus sizes (1X, 2X and 3X), it's important to keep in mind that they do not have as much stretch as other brands.
For more than 70 years the Olga brand – yes, there actually was an Olga at the helm – has been known for beautiful lingerie for curvy figures and plus sizes.
The secret to their ongoing success? A laser-like focus on bras and panties that are in their words, "for real life and real comfort."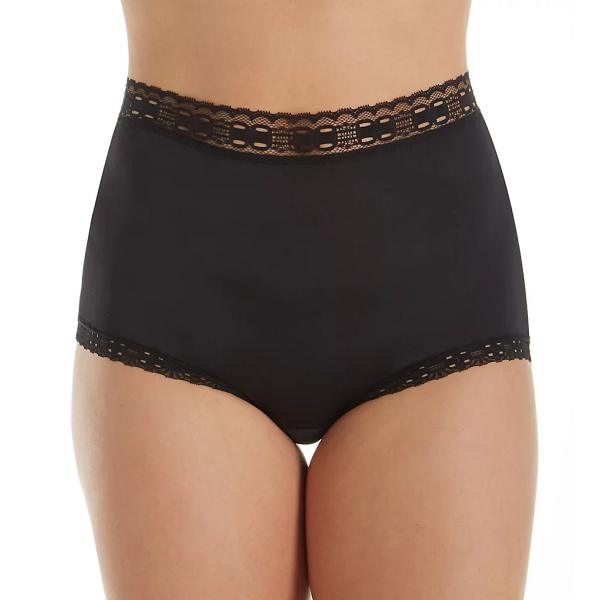 Olga addresses the everyday style and fit problems and offers stylish and comfortable solutions for curvier and full figured silhouettes - panties that look and feel great, and best of all - stay in place.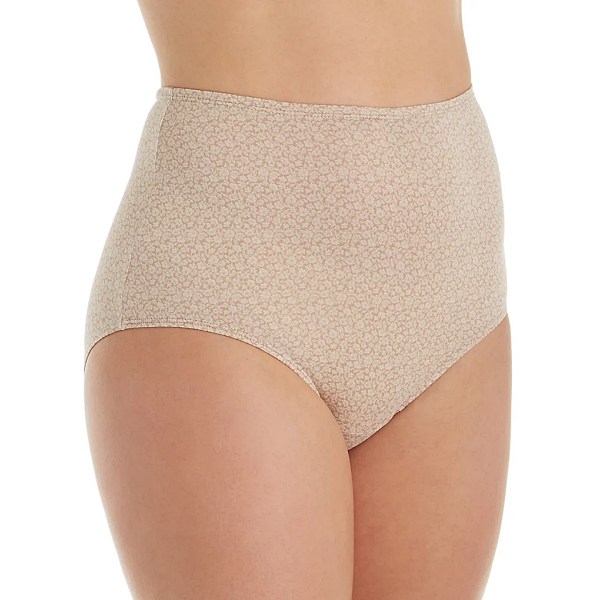 OLGA
Though this best panty brand offers a limited number of briefs and hipster styles in basic colors, it enjoys tremendous customer loyalty.
The reason? Olga panties offer a generous full coverage fit with lots of stretch. Best of all – they're designed to stay in place and not ride up – making them a great everyday undie. 
Vanity Fair is one of the oldest established best fitting panty brands on our list. A recognized name in intimate apparel for more than 100 years, they manufacture a fantastic variety of bras, panties, camis, slips and sleepwear basics.
Vanity Fair panties are a favorite for their classic smooth less-is-more styling that's perfect for day-to-day wear.
And, while they do offer popular styles like bikinis, hipster panties and shapewear, Vanity Fair really shines with a great selection of high waist briefs that provide great coverage and an easy relaxed fit.
When it comes to fabrics, comfort is key with lightweight, breathable fabrics include cotton, polyester, nylon and spandex blends.
Vanity Fair offers comprehensive sizing - from standard small, medium, large and extra large, to harder to find extended sizes 1X, 2X, 3X and 4X - making this a best fitting panty brand definitely worth considering.
With a reputation built around quality, affordability and no fuss no muss choices, Bali is an underwear brand that's great for day to day wear.
They offer an extensive size range that caters to regular through plus sizes, with a generous and easy fit.
Bali panties are available in full coverage options that tend to have minimal detailing and a lower profile.
They include briefs, hipsters and other high waisted styles in soft neutral shades for greater wardrobe flexibility.
BALI
Smooth lightweight fabrics like cotton, and nylon with spandex are the hallmark of this brand, making them a comfortable choice for everything from casual weekend wear to more formal occasions – a great choice if you're looking for classic can be counted on panties.