*FTC Disclosure - If you make a purchase through a link on this site, we receive a small commission at no extra cost to you.*
Lunaire Bras and Lingerie - Are They The Best In The World?

Lunaire Bras And Lingerie – Answering the perennial which-is-best question is as much about design and quality as it is about comfort and fit.
Decades ago, comfortable intimate apparel in extended sizes was frumpy and hard to find, but today today's market has many companies that cater to beautiful lingerie for curvier silhouettes.
Despite the competition, the always popular Lunaire stands out from the crowd and remains a quiet favorite for full figured bras and lingerie. From luxurious styles to keeping it real, we share what makes these bras among the best that we've come across yet.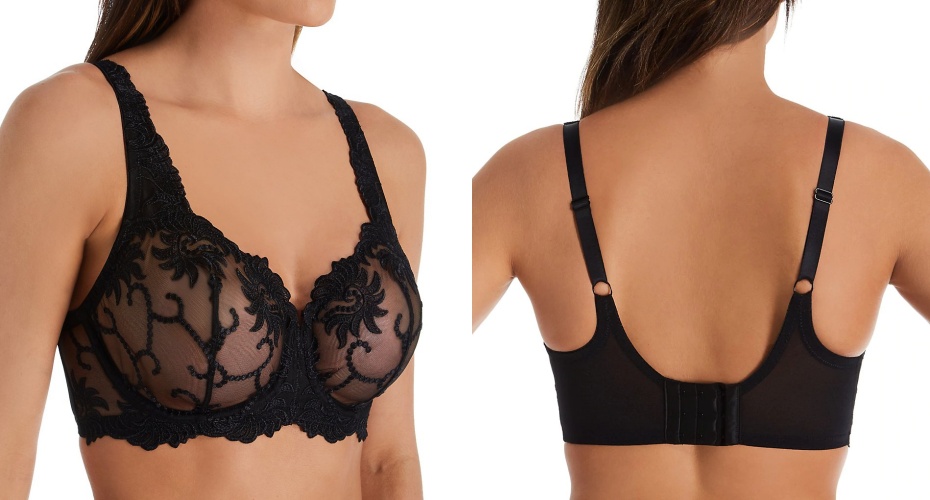 Lunaire Bras And Lingerie

They keep it real.  With an aim of keeping it real, Lunaire bras and lingerie don't try to force women to be something they're not.
We love how their bras are designed for real women with real bodies, instead of supermodels or stick figures with no curves.
Their acceptance of authentic curves sets them apart from many traditional brands that try to fit all shapes into the generic mold of one-size-fits-all. Lunaire celebrates diversity and helps you embrace your own unique and beautiful silhouette.
UNDERWIRE BRAS
Lunaire bras and lingerie offer a flattering silhouette under work attire, formal wear, and casual wear alike in amazing styles:
full figured bras
demi bras
strapless bras
sports bras

They make every day special. Lunaire has made "everyday prettier" their signature catch phrase and it shows in their designs.
While their types of bras offer real solutions for comfort and support, they don't ignore the fact that beautiful lingerie is about feeling pretty and pampered, and not just on special occasions.
With satisfying attention to detail, each style is crafted with a little something extra to make you feel fabulous and luxe on a daily basis.
They meet the style needs of a modern woman. Most women today wear a myriad of hats in their day-to day-lives and need intimate apparel that works for different styles and occasions.
From the ever popular Whimsy to the sensational Versaille collections, Lunaire bras and lingerie cater to women who are fashion forward, classically chic, and even sexy sirens. 
Or, if depending on the moment like many busy women, you're a little bit of each.
No matter what style you're after, we love how Lunaire 's collections give us pretty options that are perfect for the moment you're in.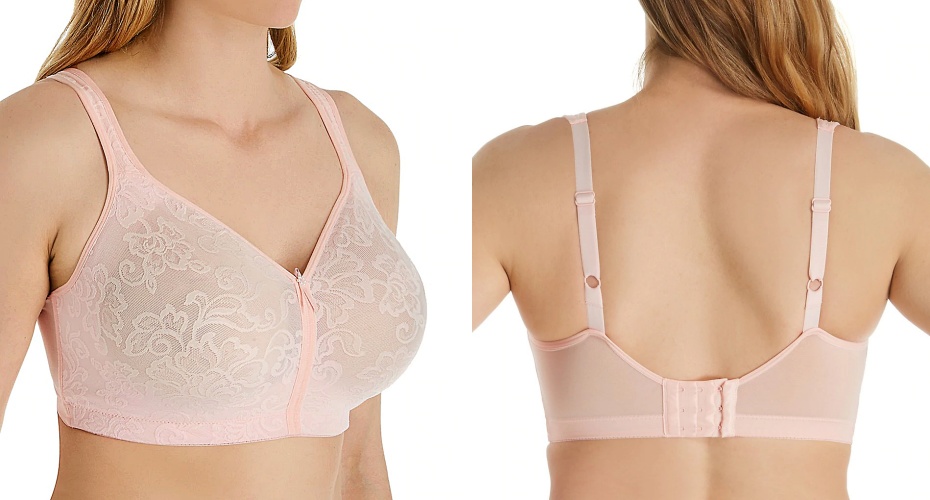 UNLINED BRAS
They don't skimp to save. One of Lunaire's best features is the accessible price point that makes their bras affordable for virtually any budget.
With the cost of living increasing, it can be a struggle. Everything is getting more expensive and high-end items come with a hefty price tag, while less expensive ones are lower quality.
Lunaire strikes the perfect chord with beautiful lingerie that's great quality and design at budget friendly prices. They've tapped into how to offer amazing styles, plus quality and comfort without sacrificing excellence.
PLUS SIZE BRAS
They offer styles galore. In the world of lingerie, Luniare's options seem unlimited, with at least 9 different bra styles, providing a great selection for every lingerie need.
Compared to brands that only offer one or two full cup styles, Lunaire offers something that works for every occasion.
From sports bras to lacy intimates, there's something to suit every possible style and situation that women face throughout their busy lives.
The Scoop on Bra Measurements
Although many women prefer to measure their bra size in the privacy of their own home, women who wear a C cup and above - Lunaire's target clientele - are usually better off having their measurements taken by a professional fitter.
This is a free service that's available in most specialty lingerie boutiques and department stores.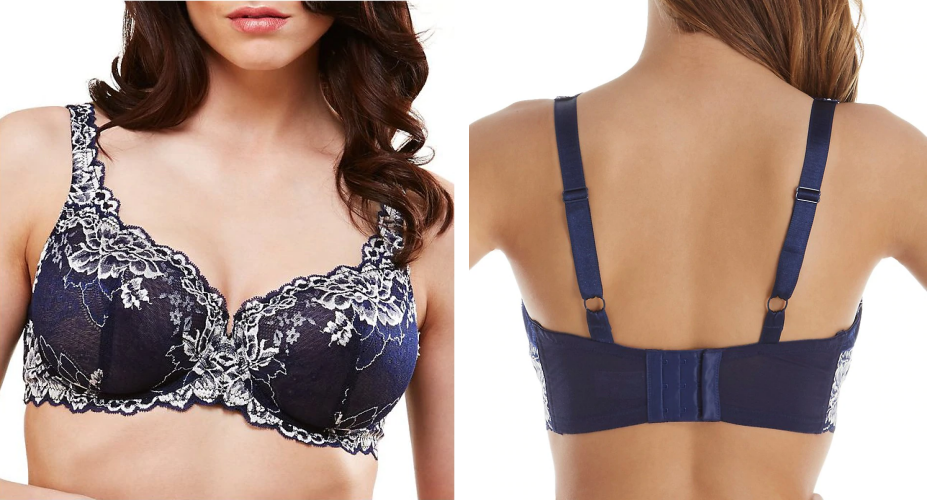 Comfort and style are not mutually exclusive. We've all seen what a typical full-figured bra looks like, and let's face it - thick and heavy and massively uncomfortable in orange-beige nylon - not a pretty picture.
Lunaire's uniqueness comes from their inventive approach of coupling ultra comfortable stretchy fabrics, supportive styles and fantastic designs.

We love how they play with color, texture, and prints for beautiful lingerie that doesn't compromise the lift and support that curvy women need.
Modern, fresh and fabulous is a best-in-the-world combination that's hard to resist!
FULL BRAS