*FTC Disclosure - If you make a purchase through a link on this site, we may receive a small commission on the transaction. There is no extra cost to you, and this does not influence our content.*
Bali Bras And Lingerie - Insider Tips That You Need To Know

Bali Bras and lingerie – Underwire bras, panties, camisoles, shapewear, T-shirts, and plus size lingerie. With such an amazing variety, it's easy to see why Bali enjoys a super reputation as one of the most popular brands in the world.
Choosing the best styles for you, the ones that match your wants, needs, shape, and size can be overwhelming.
For instance, do front closure bras or padded bras work better under shirts and sweaters? Are underwire or wireless bras better for fuller figures? And, which panties are a good choice for everyday wear?
To help you sort through all of these questions this article takes a closer look at the amazing world of Bali bras and lingerie. From the best bras for plus sizes and our top picks for your lingerie drawer to expert tips and more -

Bali Bras And Lingerie - Insider Secrets

The Best Bali Panties - that will stay in place and not ride up
Bras and Lingerie
The Bra Style Essentials
From simple sports bras and miracle minimizer bras to virtually every style that you can imagine, Bali offers an exciting range of comfortable classics that are well-made with modern yet timeless tailoring – a perfect choice for everyday wear.
No matter what your style, size, or color preference, this beautiful lingerie brand has you covered.
Bali Bra Secrets – we love this ultra popular lingerie brand for its flexibility and smooth sleek styling that's designed to almost vanish under just about any type of clothing.
If you've never tried these types of bras, it's time to check them out.  Check out this favorite pick.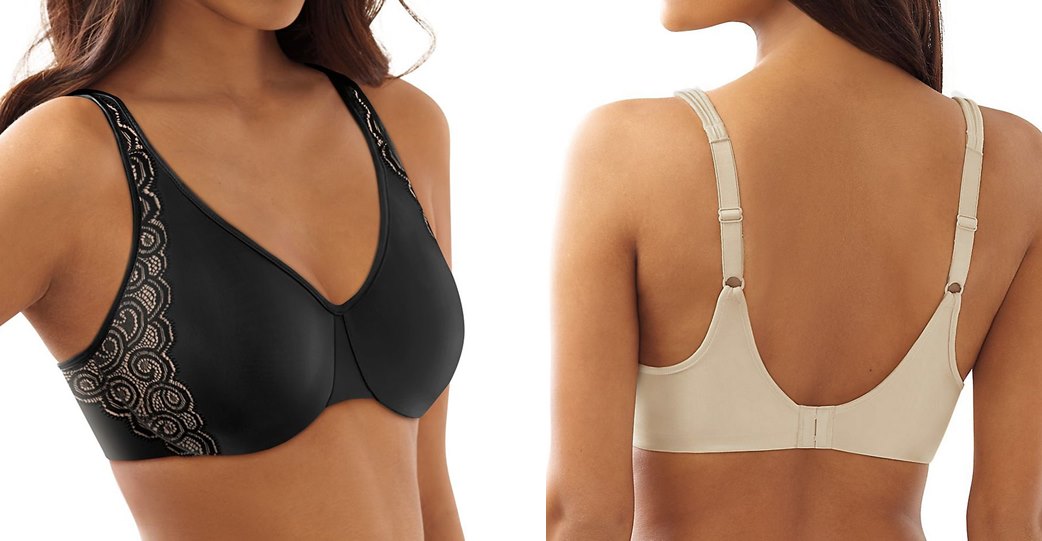 Minimizer Bras
Bali Bras For Plus Sizes – convertible, padded, sports, underwire, push up, strapless.  Whew – with so many options, shopping for plus size bras can seem next to impossible.
No worries – from hourglass to pear, apple to straight, we'll show you the simple tips and tricks you need to choose the best styles for your body shape.  Find out more here.

Did You Know?
Minimizer bras are designed for women with larger breasts who want to "minimize" the appearance of their bustline.
For tighter-fitting shirts or blouses that button up the front, these popular types of bras prevent buttons from straining and popping.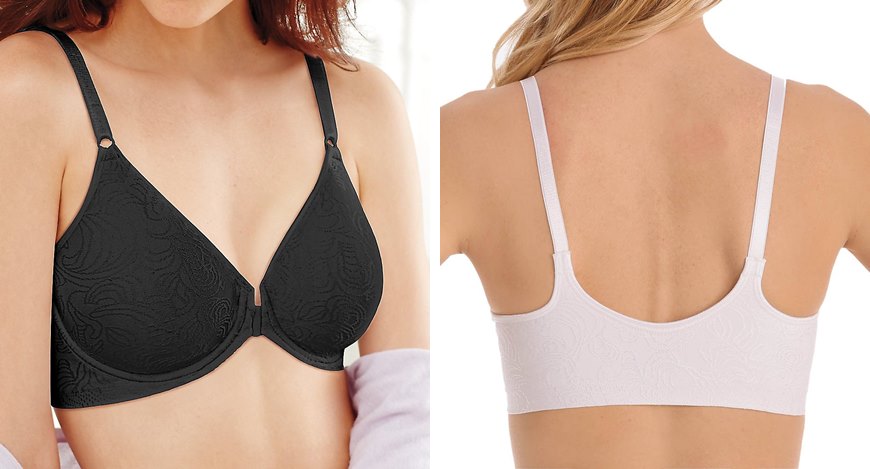 T Shirt Bras
How To Solve Beautiful Lingerie Problems
Embarrassed by little bulges here and there that you'd like to camouflage?  We all have them at one point or another. 
Looking for a pair of everyday panties that actually stay in place when you put them on? 
For answers and solutions to these common lingerie problems, check out the two following articles.

The Best Bali Bras And Lingerie To Hide Bulges – when it comes to an amazing look, one of the most embarrassing problems that many face is the dreaded back fat or bulge.
In this article we take a closer look at the best bra styles to avoid this issue, and share helpful fit and fabric facts for your smoothest look yet. How to look great.

Wirefree Bras
Bali Panties – when it comes to wearing undies, one of the worst things is when they start migrating and fail to stay in place – usually when you're out and about during a busy day.
We know the feeling well, but we also know about amazingly comfortable panties that are cleverly designed to stay in place. Follow along as we share what you need to know for your best fit yet.
Briefs