*FTC Disclosure - If you make a purchase through a link on this site, we may receive a small commission on the transaction - at no extra cost to you.*
The Best Shapewear For Women

The best shapewear for women is like having a magical best friend that's ready when you are. Snap your fingers and whatever you're wearing goes from so so to sensational in the blink of an eye.
While shape wear of the past was limited to a small number of options - extra firm corsets, girdles and merry widows in heavy fabrics - that were purely practical and not particularly attractive, today's styles are in a word - fantastic.
Readily available in a dizzying array of specialty brands, styles and colors that suit every need and occasion, the choices are mind-blowing.

Can shapewear smooth a stomach? Can it help with hip dips? Does it work for thighs? Yes, yes and yes!
It can slim, pull up, flatten, and shape just every problem spot imaginable, making it possible for you to enjoy body-hugging styles and all of your favorites.
---
The secret to the best shapewear for women? Solutions for every situation.
Control briefs (for whittling waists and reigning in stubborn muffin tops)
Camisoles (great for banishing bothersome back fat)
thigh shapers (for smoothing bumpy hips and thighs)
Slips (for slimming tummies, thighs and bottoms)
In light, medium, firm and extra-firm control, the options are endless
Here, 8 popular picks – from bodysuits to camis, panties to slips – that will do the trick.
---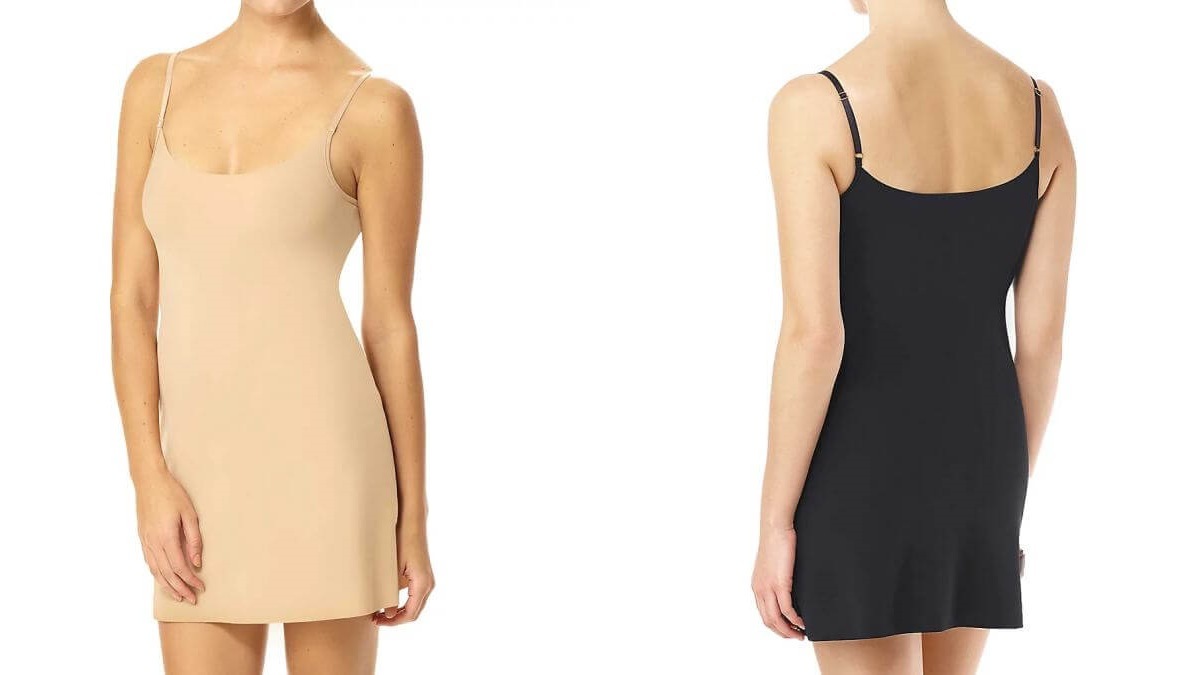 The Best Shapewear For Women

Panties

The best tummy control panties are the ones that you reach for again and again. An everyday favorite designed to tame the tummy while contouring the hips and rear, control panties are a core piece of any great shape wear collection.
Giving you the option to choose the extent of shaping and compression you want, these popular panties are available in light, medium, firm and extra-firm control - with an invisible front panel that takes it to the next level.
Control panties are available in a wide range of styles – brief, boyshort, high-waist, mid-length, high-cut – and are excellent for pencil skirts, dresses, pants and knitwear.
Carmen's Tip
High-waisted styles with 2 way stretch and side boning are a great way to minimize the waistband from rolling down.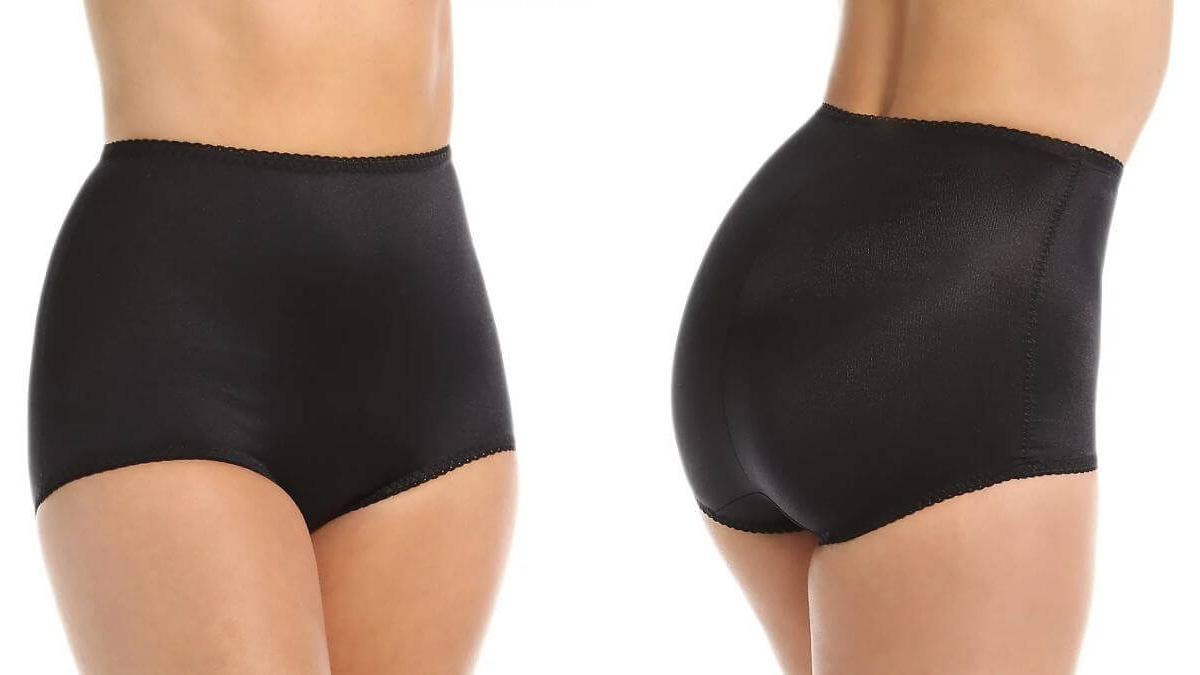 RAGO
---
Also known as a one piece miracle worker, the best bodysuit shapewear is akin to the Rolls Royce of foundation undergarments – in that it does it all.
This versatile all-in-one shaper whittles the waistline and tummy, and smoothes pesky love handles and back, and comes in a variety of styles that can include a built-in underwire bra (or none – you can add a bra that you like), longer legs, and detachable straps that make it super versatile.
Bodysuits are a great solution for dresses – long and short, blouses, suits, knitwear and bridal wear.
---
Bali
Leg Shapers
When it comes to the best shapewear for women, one of the best known styles for the lower half that have skyrocketed in popularity the past few years - thank you Kim Kardashian – are leg shapers.
Also called control and / or bike shorts, or thigh shapers, they're designed to slim and smooth the waist, hips, thighs and bottom.
High-waisted styles are great for reducing muffin tops and smoothing hips, while longer shapers that extend further down the leg contour jiggly thighs, knees and shins. Leg shapers are an excellent choice for dresses, skirts, pants, jeans and knitwear.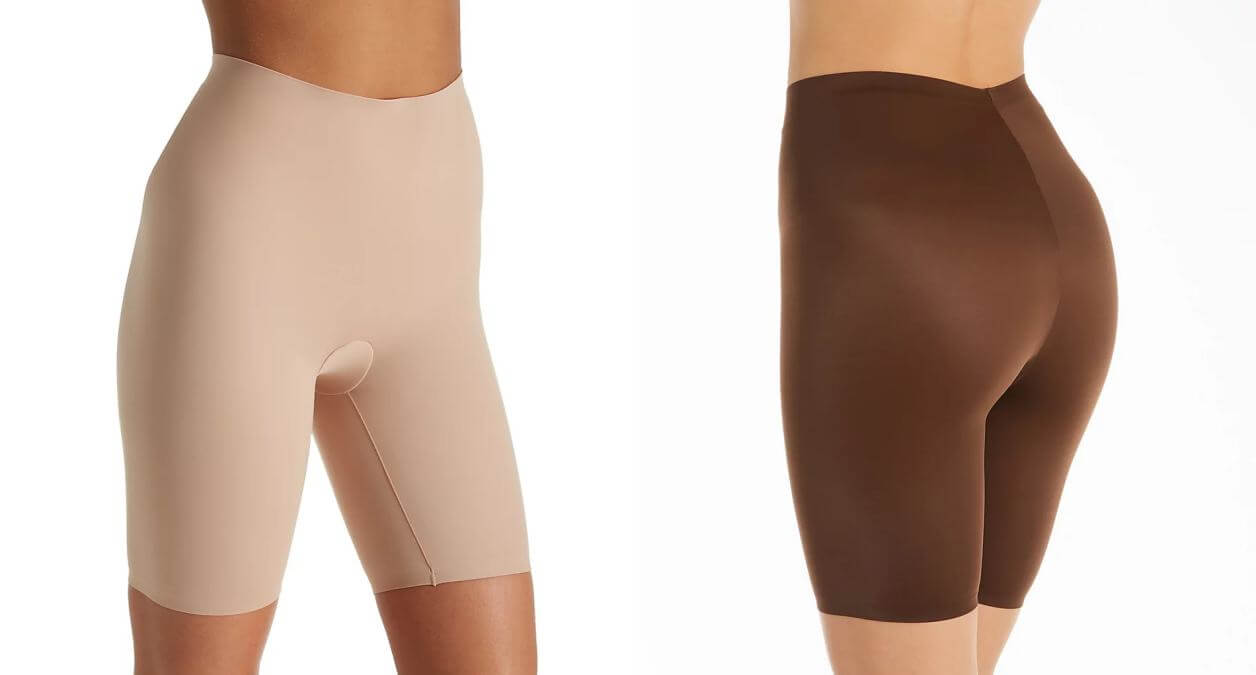 Maidenform
---
Camisoles
Bra camisole shapewear – so handy to have and so versatile to wear – a lingerie drawer is sincerely lacking without one.
Also known as a cami, camisole bra or tank top, this popular shape wear pick is a great way to banish back fat, and smooth under the arms, upper body and tummy.
Camisole bras are offered in a variety of options that include built-in underwire bras, wirefree bras, and cupless styles (that can be worn with a bra of your choice).
Comfy and discreetly supportive, they are a perfect companion for form-fitting blouses, T-shirts, blazers and suits.
---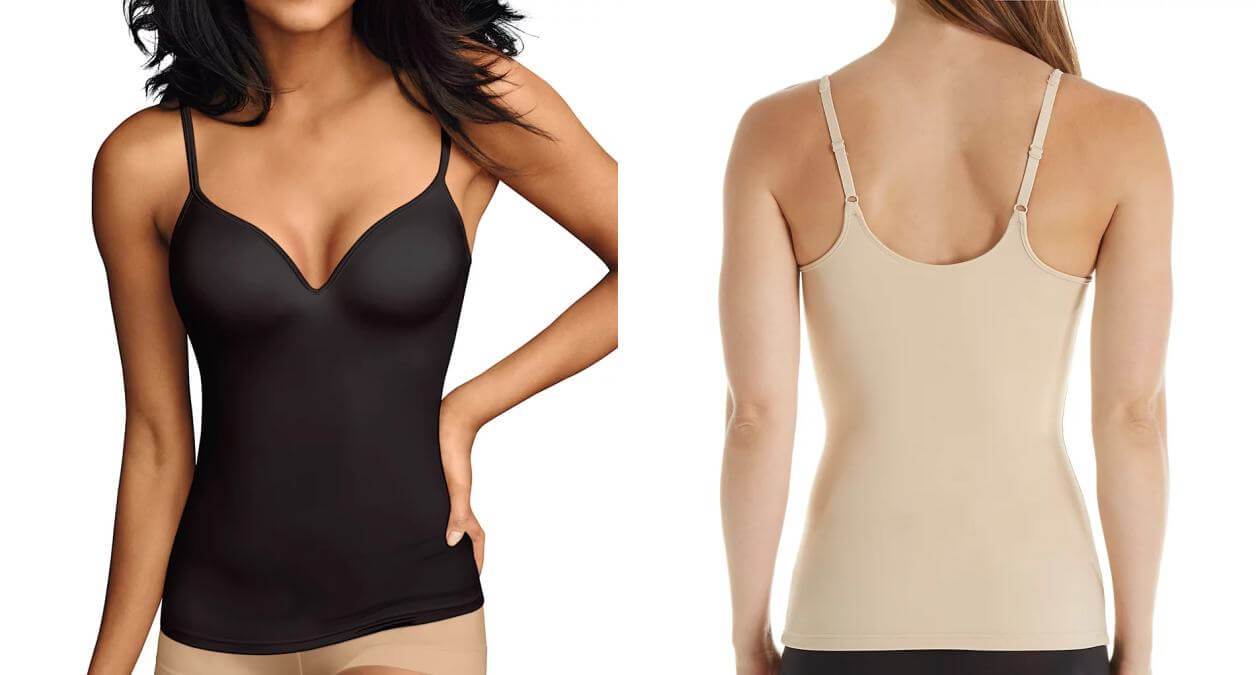 Self Expressions
Slips
In a crowded queue of the best shapewear for women, few styles manage to pull off a sleek and streamlined shape quite like a slip.
A quiet favorite that's the smart answer to bumps, bulges and lines, slips gently hug and contour the tummy, thighs and bottom while keeping everything firmly in place.
The best shapewear slips are available in an array of different lengths – from above the knee (also known as half slips) to full length.
Some are designed with built-in panties that allow for an even smoother silhouette.
Commando
Full Body Shaper Slips
Full body shaper slips, on the other hand offer complete coverage and support. An all-in-one style that conveniently combines the best of both worlds - a bodysuit and a slip into one, they usually have a built-in underwire or wireless bra (as described in the bodysuits section above).
Some styles offer more flexibility with an open bust that allows you to wear a bra of your choice.
One of the best shapewear for women undergarments, slips are a great choice for everything from your favorite skirts and dresses to formal gowns, knitwear and bridal wear.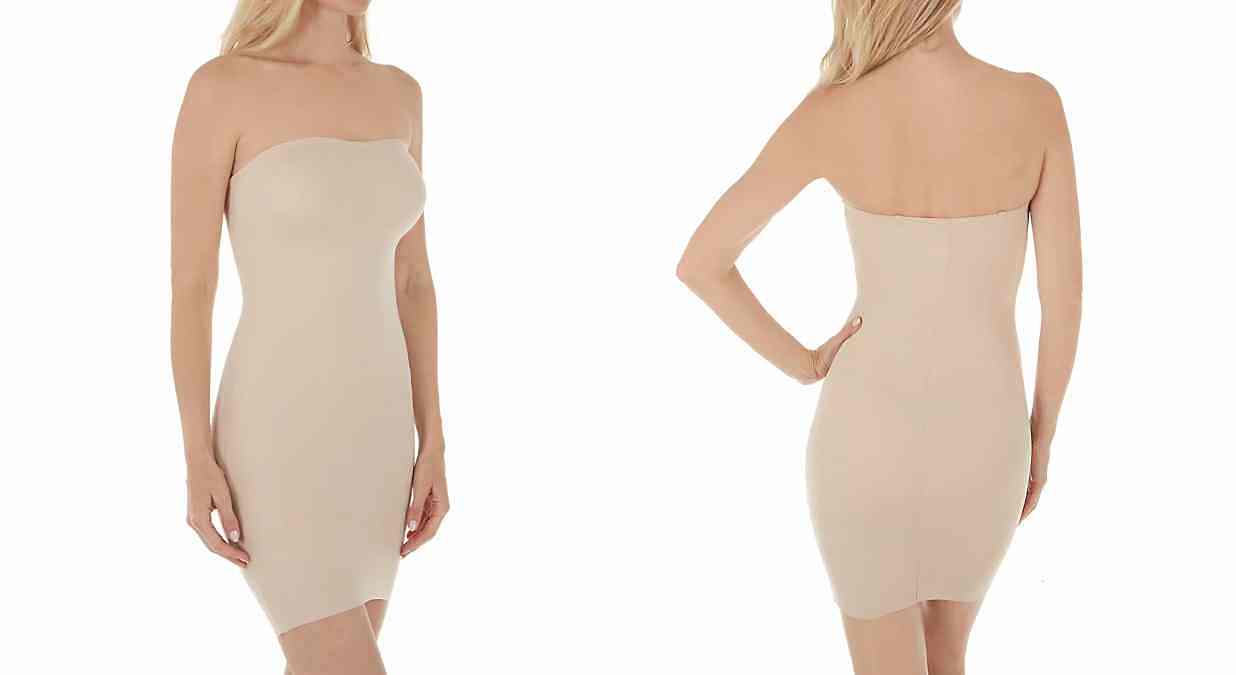 Commando