Vanity Fair Lingerie
Brassieres And Lingerie
---
Vanity Fair Lingerie is well-known by North American women for its high standards in lingerie undergarment style, comfort, and quality.
Vanity Fair, or VF as it is popularly known these days, is a well-established clothing company that came into being back in 1899, when it started out as the Reading Glove & Mitten Manufacturing Company.
Fast forward almost a hundred years and several ownership changes, and the Vanity Fair Corporation continues its tradition of producing a comprehensive line of stylish, comfortable, practical and feminine Vanity Fair bras, daywear and ladies sleepwear.

HerRoom Lingerie We Buy For Ourselves
Lingerie Shopping Online
---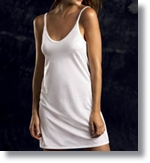 A quick visit to popular intimate apparel websites like HerRoom
and reveals a wide selection of Vanity bras, Vanity Fair panties, daywear, Vanity Fair nightgowns and womens sleepwear for a full range of shapes from "petites" and the "average figure" to "full figured" women.
There are different bra styles and bra sizes to suit almost every occasion.
Bra styles range from practical and plain to dressier brassieres and lingerie for more special occasions. Every item is designed with comfort and the best bra fit in mind... a comprehensive lingerie line offers a great selection of brassieres that include seamless bras, underwire bras, wirefree bras, and support bras that are a great option for everyday wear.

Vanity Fair bras from
strapless bras to convertible bras and everyday underwire bras are available in a full range of bra sizes from 34D to 40D to fit most shapes silhouettes.

Vanity Fair Bras have
a good range of seamless, stretch fabrics that are long wearing and come in a variety of neutral tones from basic white to basic black, along with neutral skin tones.

Vanity Fair Bras that
are perennial favorites with women everywhere include the Body Touch Contour Convertible, the Body Caress Wirefree, the Body Sleeks Front Close Underwire, and the Benefits Minimizer for full busted women. Here we take a closer look at these popular bra styles.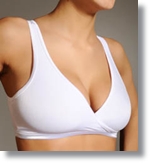 Women who worry about their bra measurements and getting the correct bra size can use the handy "Find Your Perfect Fit" bra size calculator found on the Vanity Fair lingerie website.
And advantage to the VF website is that women who have concerns about bra shopping online, and who want to find a shopping mall closer to home that carries the VF line, can easily find a store using the simple "Where to Buy" function.
Each category of lingerie offered is easy to find and explore, so that shoppers who are short on time can locate what they are looking for and add them to the handy "Wish List" to be purchased later by visiting one of the many online stores that carry Vanity Fair Lingerie, such as Herroom or Fresh Pair.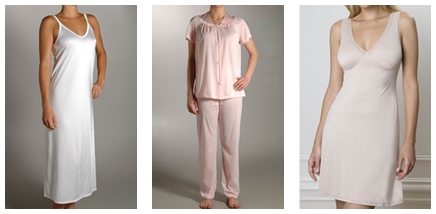 Vanity Fair Lingerie
---
While Vanity Fair bras are among the best recognized North American brassieres, VF also offers a great range of other lingerie and intimate apparel:
For some of the nicest daywear brassieres, and intimate apparel, step into the 21st Century with Vanity Fair Lingerie, and discover why millions of women love this affordably priced line of lingerie.


Leave Vanity Fair lingerie and return to Vanity Fair bra

Return to Vanity Fair panties

Return to exotic lingerie