The Ultimate 411 On The Best Womens Robes
FTC Disclosure - If you make a purchase by clicking a link on this page, we receive a small commission. There is no cost to you, and this does not influence our content. 

---
Womens Robes - Robes, robes, robes! Every woman needs more than one to go with favorite nightgowns, chemises, pajamas, and sleepwear.  And, if she's lucky, the fun doesn't stop there.
We're obsessed with stocking our sleepwear drawer with the most amazing and exciting wraps in the world, from the hottest brands, best styles, and most coveted fabrics. Here's everything you need to know on the best womens robes.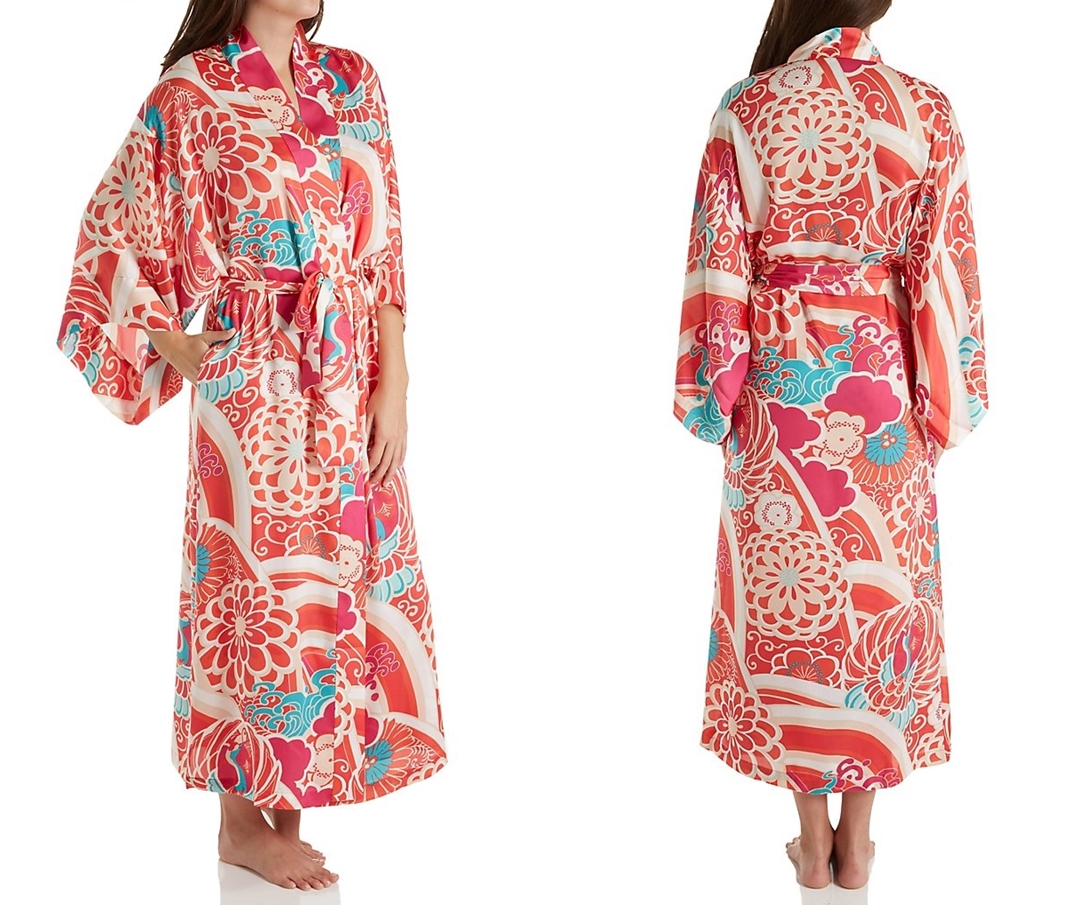 Womens Robes - The Insider Scoop

Short Robes - 5 monumental mistakes that you need to avoid
Bamboo Robe - 5 surprising secrets that will make you smile
Short Robe - why it's the most versatile style you'll ever need
Womens Robe - 5 absolutely affordable styles you need to try
Spa Robes - exciting styles that we love like crazy
Long Robes - the ranking of the best luxury brands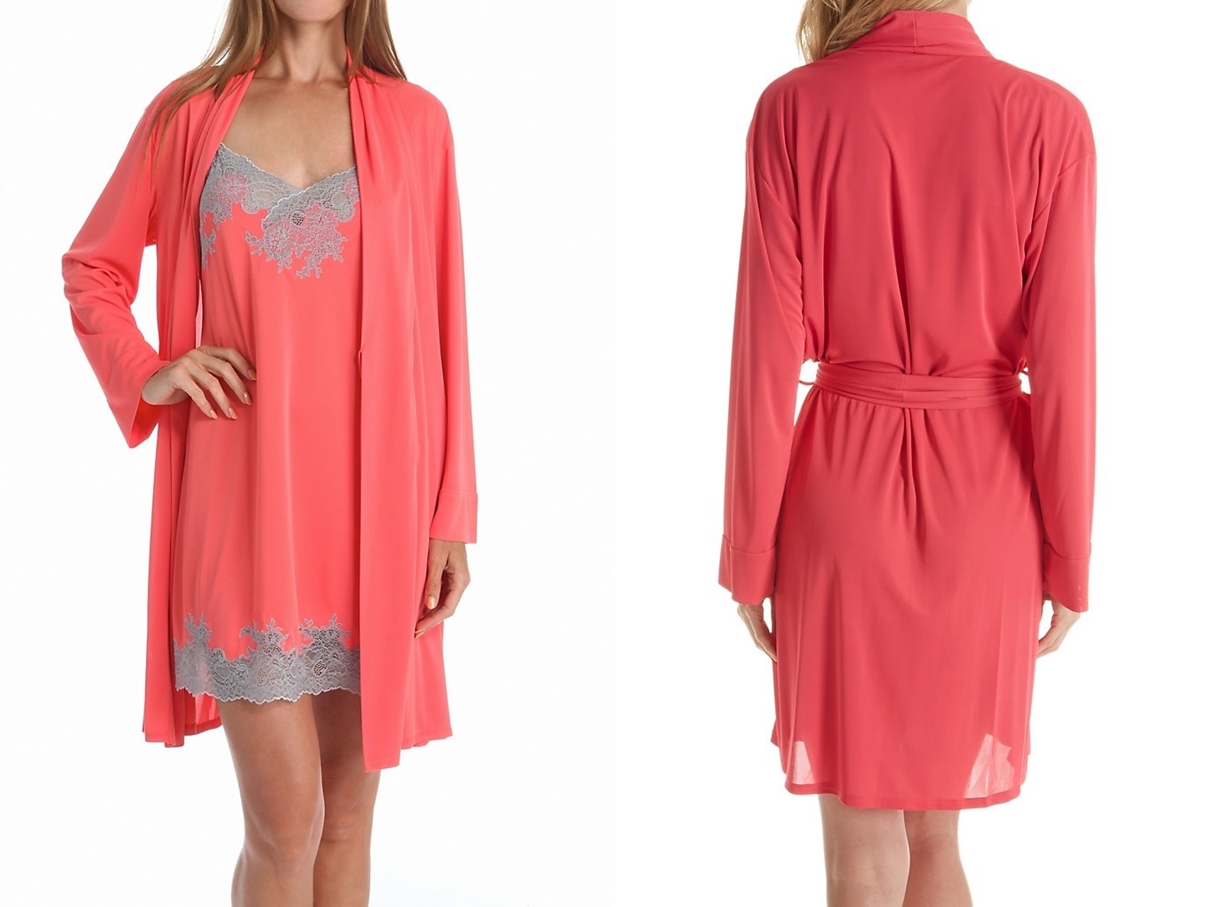 Womens Robes: How To Choose The Basics

Start here for learning the ins and outs, and finding out everything you need to know so you can educate yourself and slip into the sleep wear of your dreams.
The Perfect Hooded Robe - Soft, snuggly, and probably the most comfortable piece you'll own, the hooded robe is a must-have for any woman who loves relaxing bubble baths or showers. Follow these easy tips to find the perfect style.
Sweet And Sassy Short Robes - Learn how to rock a sensational short robe like a supermodel when you steer clear of these no nos and follow the must-know rules.  Make it your new favorite.
Popular Plus Size Robes - Curvy ladies, listen in – we're sharing the basics and essential info for finding the perfect robe for your shape. How to score one that fits you perfectly.

Beautiful Lingerie:  Favorite Fabrics

Part of the enjoyment when it comes to sleepwear and lingerie is in the gorgeous materials – from silky satins to fluffy cottons, we're sharing all of the fabulous fabrics that you need in your collection.
Satin Robes  - Nothing is more glamorous than a sensational satin robe and we're making it ultra easy to wear one with these 5 top tips and tricks.  Fall in love with luxury satin.
Bamboo Robe - We adore this eco-friendly, cutting edge stretchy fabric that looks and feels as soft and comfy as it looks.  Check out these insider tips.
Fleece Robes - Treat yourself to the crème de la crème of warm and cosy fleece robes with our ranking of the finest brands in the world. Take your pick from styles from around the globe.
Womens Sleepwear Robes: Fit Fundamentals

Look and feel your very best in any style of robe when you know your body type and the cuts that suit your shape. Cut a flawless figure with these must-know tips for flattering your frame.
Did You Know?
Terry cloth robes are great after a relaxing bubble bath
A down robe or cashmere robe over pajamas are toasty warm
A flannel, velour or chenille robe are thick, plush, and perfect for cozy evenings while binge-watching your Netflix favorites.


Womens Robes: Everyday Luxury To Love

Turn any day into a retreat to a luxury spa or hotel when you slip into one of these high end robes that will leave you feeling posh and pampered. Here are our top picks for the chicest robes in the world.
Terry Cloth Robes - Luxe looks don't need to cost a fortune. We're revealing our hidden hints on how to get everything you want in a terry cloth robe without breaking the bank. How to look like a million for less.
Kimono Robe - Show off your exquisite tastes in a statement-making kimono robe. You'll fall hard and fast for this opulent style that makes any evening feel like an extra special indulgence. How to make an entrance.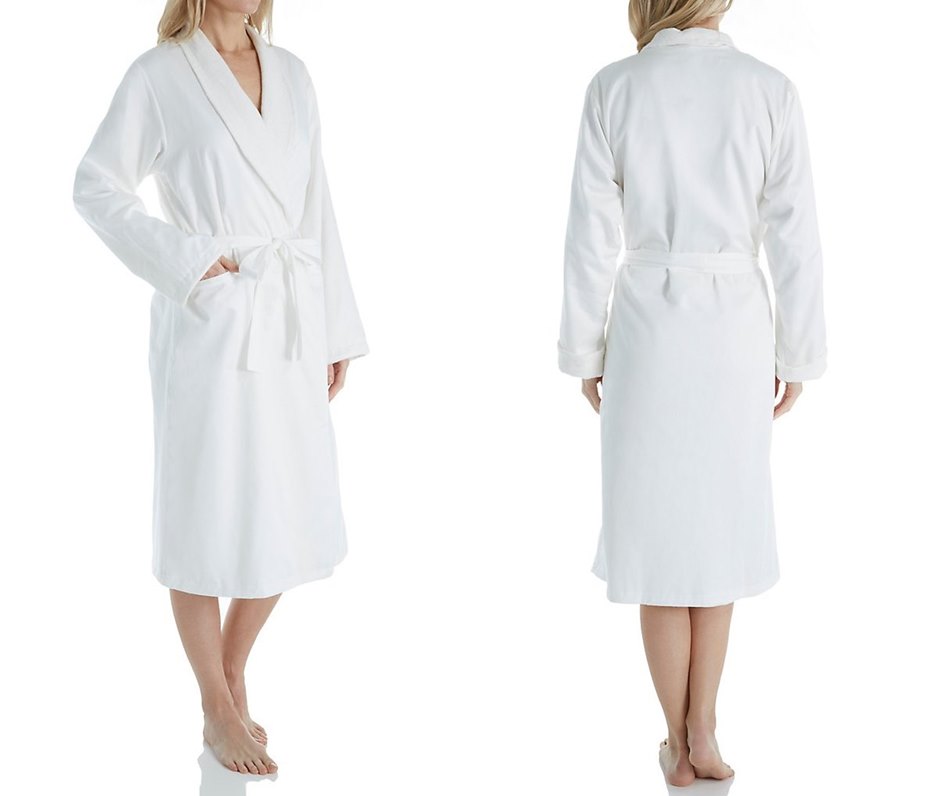 Spa Robes - Bliss out in one of these top styles that make you feel like you've come straight from the spa. Love these pieces that give you all of the feelings of being pampered, without leaving home. Learn more.

Long Robes - Take your pick of amazing long robes from our list of who's who of sleepwear designers. We've rounded up the chicest styles from the poshest brands.  The Best Designers.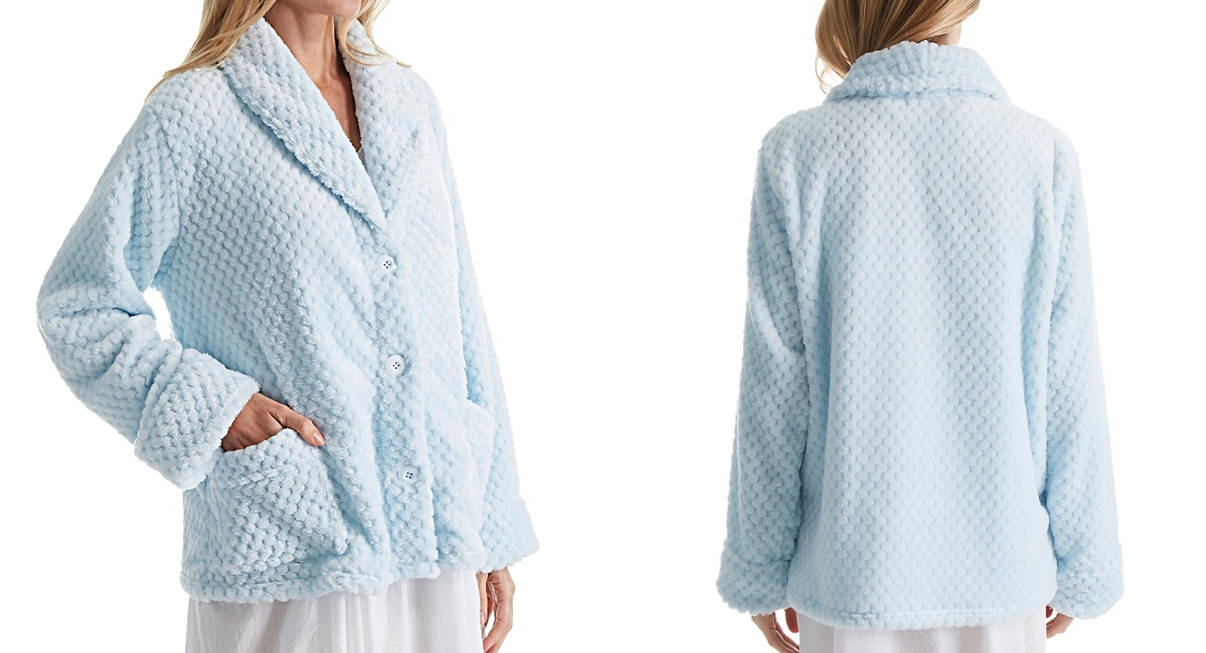 Beautiful Lingerie >  Womens Robes