*FTC Disclosure - If you make a purchase through a link on this site, we receive a small commission at no extra cost to you.*
Plus Size Robes - The Fundamentals You Need To Know

Plus Size Robes - If we had to pick one word to describe this sleepwear style, it would be "beautiful."  An often overlooked, but fundamental part of any wardrobe, robes are the lounge-to-bed favorites that keep you warm, comfortable and always stylishly attired.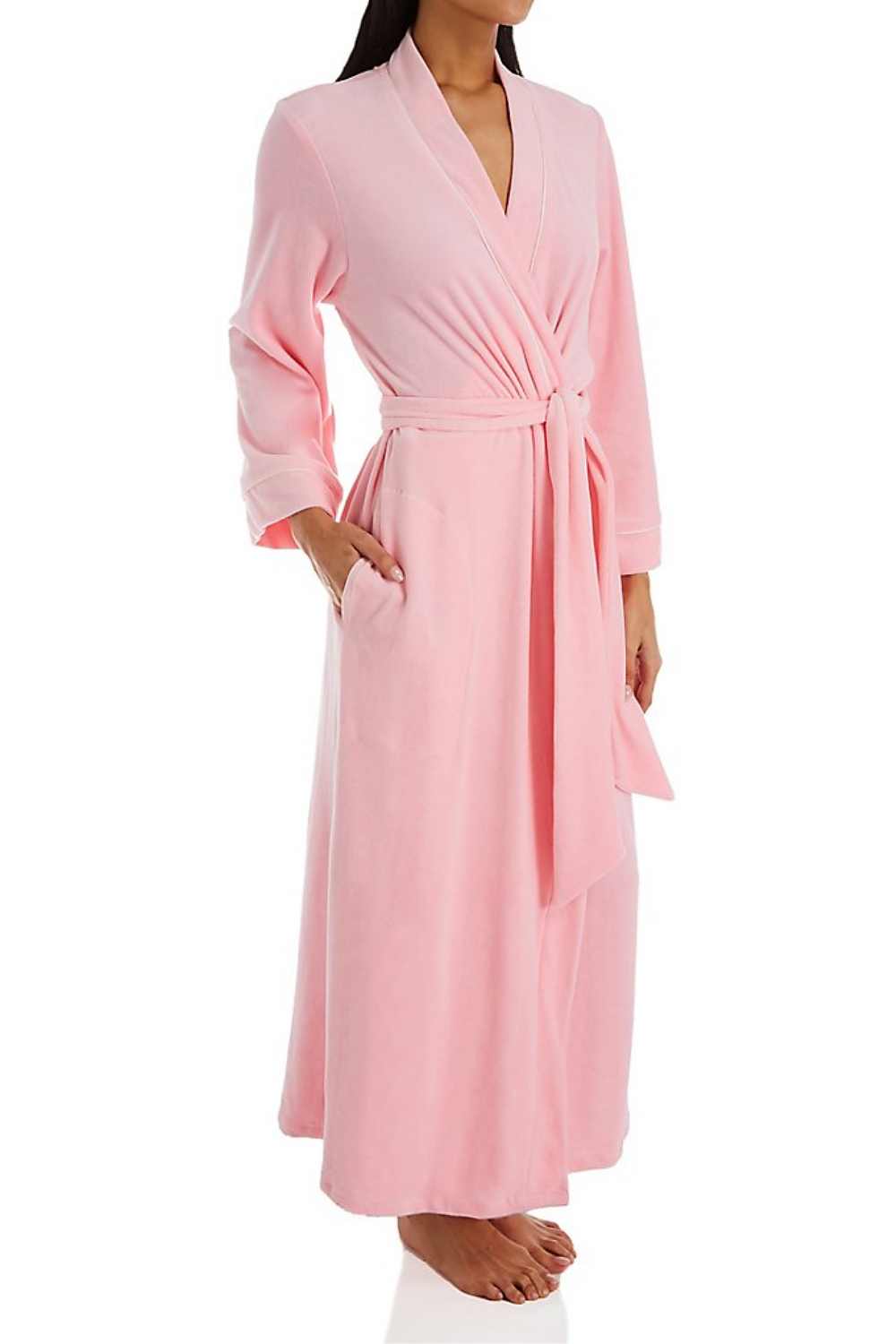 Much like beautiful lingerie, there's a wonderful range of fabrics (bamboo, velour, satin, fleece, etc.), and styles (spa, zip, kimono, hooded, etc.) to choose from.

Whether you prefer classic long or simple short cotton robes for getting out of the shower, or sipping a smooth caffe latte, or splurge worthy silk robes for romantic weekend getaways and because-you're-worth-it moments, this versatile style is the perfect must-have topper for sleep wear and lingerie.

From function to fabric and more, follow along as we take a closer look at the fundamentals of plus size robes.

---
Plus Size Robes - Avoid Overwhelming Yourself In Too Much Fabric
When it comes to sleep wear, many feel the need to choose sizes that are larger than actually needed. We often assume that smaller sizes won't work and automatically gravitate to the biggest sizes, which usually leaves us drowning in too much fabric.
Most robes are already cut in generous proportions so you may actually want to size down, or at least give several robes a try before you buy.
A robe that's too big will simply be too voluminous and will overwhelm any silhouette in too much fabric, creating an unflattering and frumpy look.
---
AMANDA RICH
Spa Robes - designed after the luxurious spa robes found in exclusive spas and resorts. Soft and plush waffled cotton or terry cloth robes are cosy and comfortable - perfect for the spa, gym, traveling, or lounging.
Sleepwear That's Sensational - Show A Little Skin
One of the nicest ways to flatter your figure and avoid frumpy in a plus size robe is to let a little glimpse of skin show through.
If you're in one of the floor length long robes, you can opt for ¾ sleeves to show off delicate wrists
Or, leave the top open slightly to show off your neck, collarbones and beautiful decolletage
A little dash of skin breaks up the overall look of your robe and shows off your shape more than covering yourself head to toe.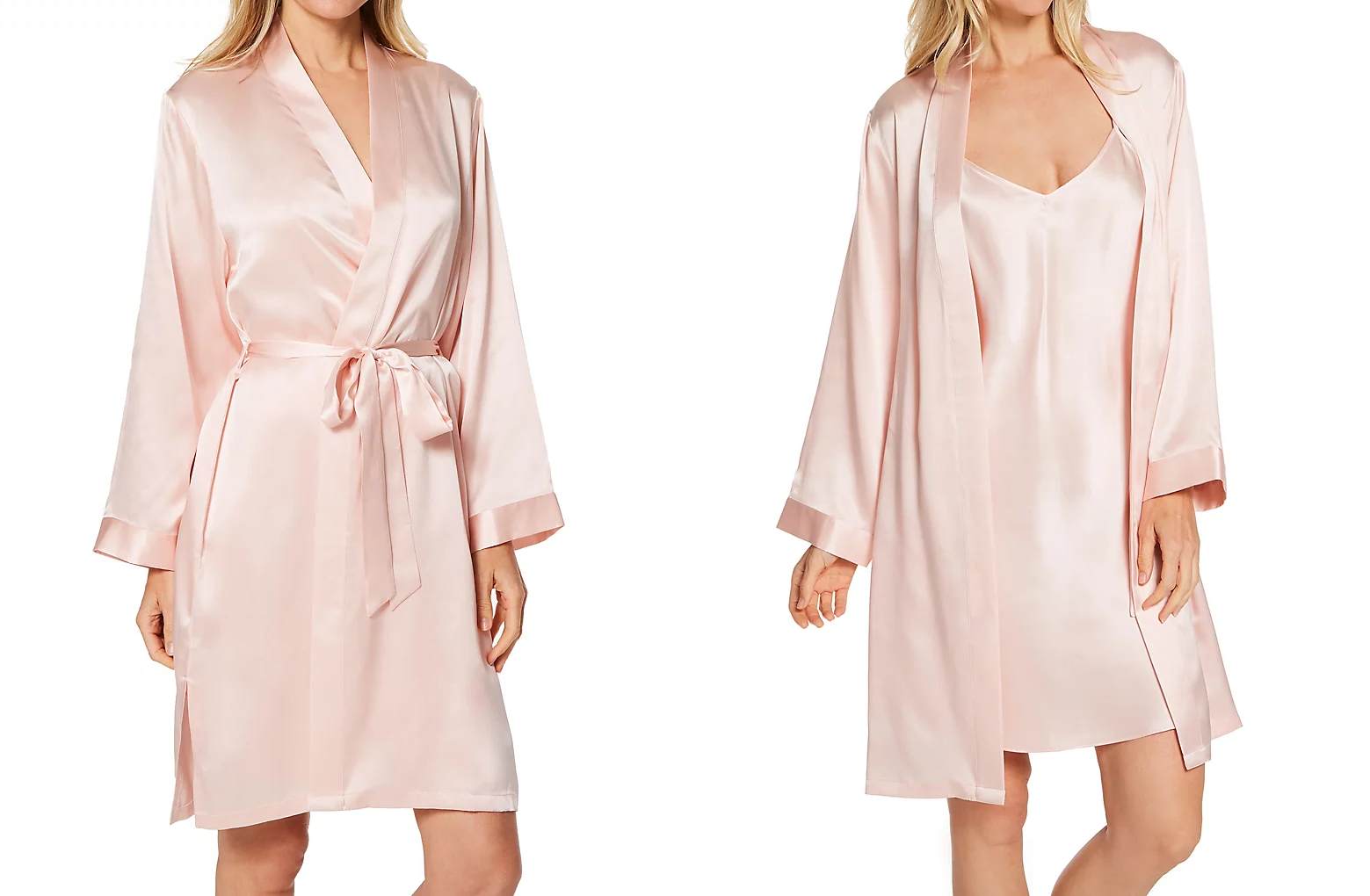 LINDA HARTMAN
Cotton Robes - cotton is a very popular intimate apparel fabric. It's a natural fiber with breathability that is comfortable and absorbent.
There are two cotton materials to note - the cotton velour, which has the rich and luxurious feel of soft velour loops, and the waffle weave, which has a honeycomb look and feel - perfect for summer wear.
Cinch The Waist Of Your Robe For Exciting Curves
No matter which style you choose, ladies robes needn't be shapeless or baggy, in fact this makes them less flattering for women with curves.
Avoid the default temptation to hide away in a loose robe when you could be creating stunning curves in one easy step.
Cinch the belt of your robe snugly around your midsection to define your waist and create an enviable hourglass silhouette. You'll love the feminine look and feel that shows off your beautiful curves.
LA CERA
Hooded Robe - a cosy bathrobe with an attached hood at the back. Popular in fabrics like terry cloth, micro fleece, chenille and cotton, these bathrobes are designed for after bath, shower or swimming.
Opt For Luxury Robes
Plus size robes don't have to just be about function - they can be an indulgence to wear when you select styles with luxe details that make you feel special. A few extra touches can take your plus size robe from feeling plain to pampered.
Get the best quality fabric you can afford, whether it's chenille, satin, or cotton, and look for luxe trims like silk piping, monogram pockets, satiny cuffs and lapels, or lace appliques.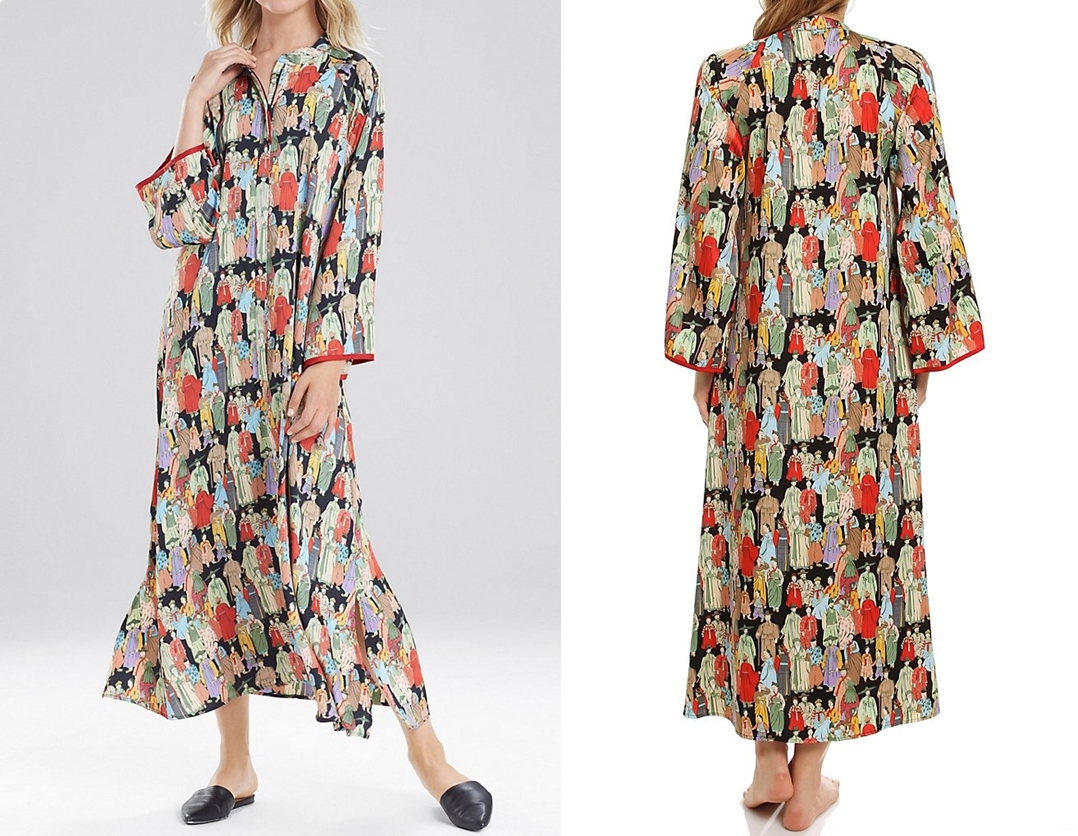 Silk Robes - the ultimate in luxury robes, silk is lightweight and soft to the touch. Plus size robes in silk come in an exciting array of styles and colors, and make a wonderful gift.

What's The Robe For?
No matter your shape or size, it's essential to choose a robe that suits your lifestyle. You'll get more wear from a style that works for what you want it to.
choose luxurious silk robes or satin robes if you'll be wearing it in the boudoir
consider lightweight microfiber or cotton robes for everyday wear and durability
opt for a sumptuous cashmere robe if you're looking for the perfect indulgence 
When you nail the right bathrobe for your needs, you'll end up with something that you love to wear, that will be guaranteed a spot in your regular sleepwear rotation.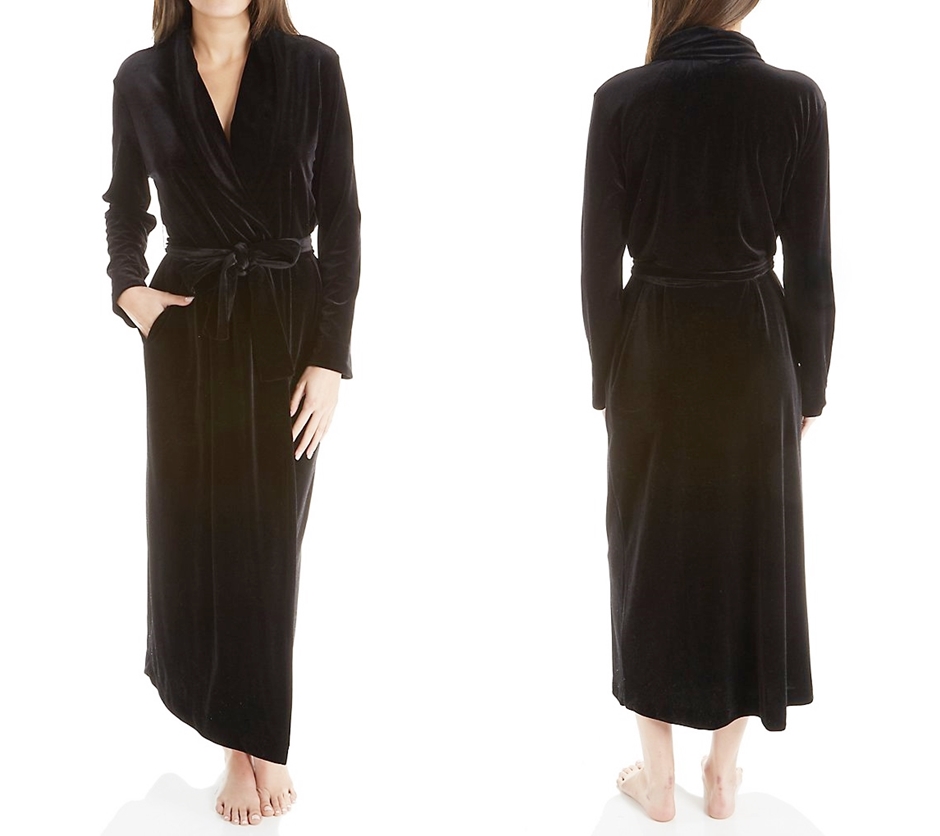 NATORI ROBES