*FTC Disclosure - If you make a purchase through a link on this site, we receive a small commission at no extra cost to you.*
Satin Robes - The Easy To Love Sleepwear Choice

Satin Robes - When dreaming of classic timeless women's sleepwear, ladies robes in stunning satin always make our list of top ten favorites.
A long time popular pick for women of all shapes and sizes who love beautiful nightwear, satin adds a touch of glamor and pizzazz to virtually every intimate apparel style that we can imagine.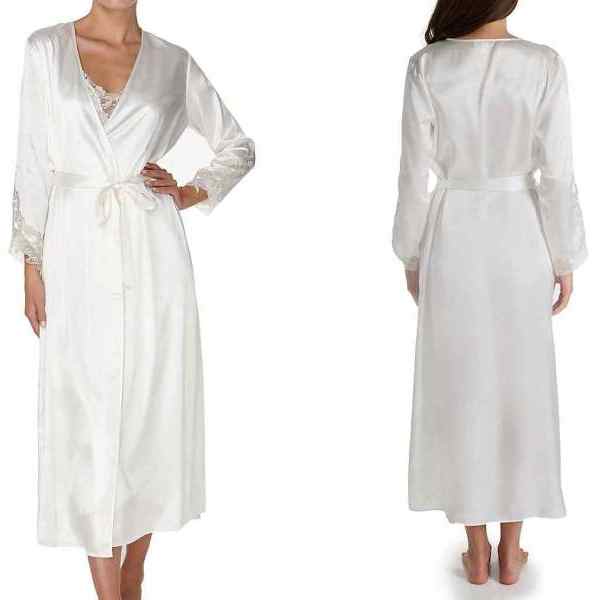 From luxurious long kimono robes to sassy short robes, if you enjoy the look and feel of a little luxury (and who doesn't), you'll adore satin robes. Follow along as we share the little known essentials of this easy to love favorite.
Satin Robes That Look Great On Every Shape
Tall, short, petite, curvy, plus size – any woman can rock a satin robe, so banish any notions that this look simply isn't for you.
Try on several styles, from long robes and short robes to kimono robes and classic styles, and pay attention to how each one makes you look and feel.
You know you've hit the mark when you find a satin robe that softly drapes over your silhouette, is comfortable to move around in, and makes you feel like a goddess.
Ladies Sleepwear
When shopping for any kind of satin sleepwear for women - be it a robe, nightgown, or pajamas, the colors are simply amazing. It's almost impossible to go wrong with solid colors, particularly jewel tones such as blood red, emerald green, or cobalt blue.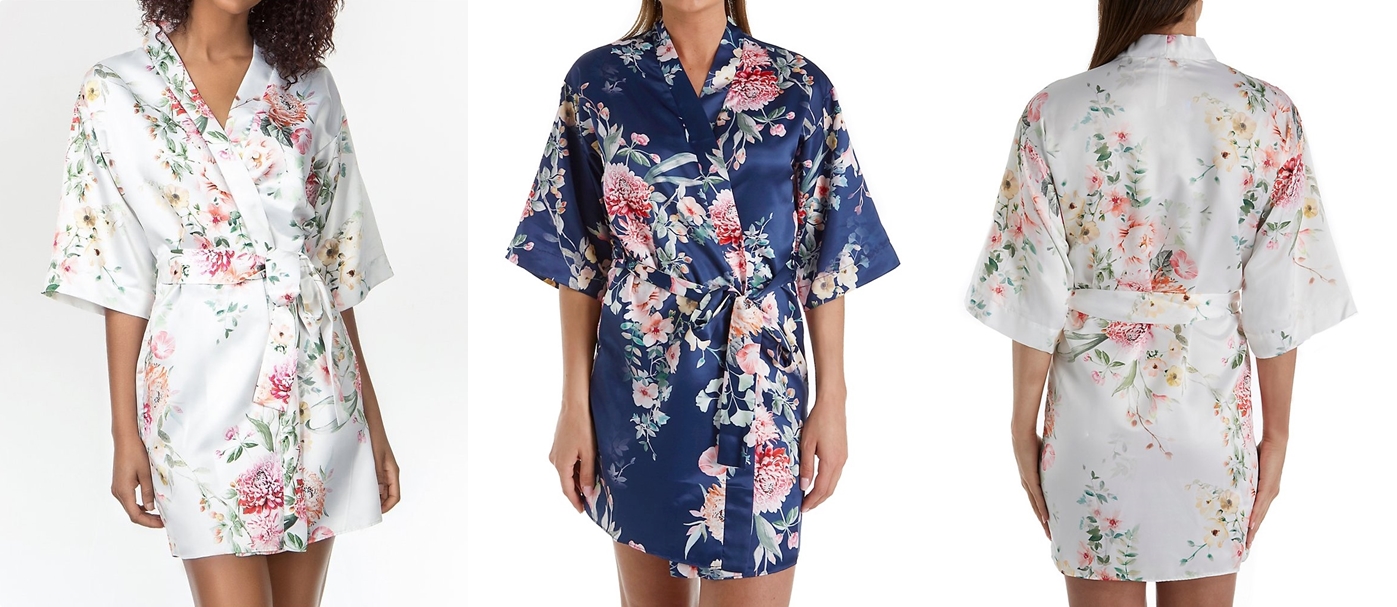 FLORA NIKROOZ
The Robe Is Easy To Care For
Satin is often mistaken for being a finicky, high maintenance fabric, but the truth is that you can easily care for any satin sleepwear at home.
Unlike other intimate apparel favorites like bras, panties, night gowns, and pajamas, you won't need to wash a robe as often.
When you do need to clean it, hand wash in a delicate detergent and roll in a soft towel to absorb most of the water
Lay flat over towels to gently dry without misshaping your robe
Once clean it's best to hang your robe in your closet or from a hook so it keeps its shape and stays free of wrinkles

You Can Mix And Match Satin With Other Lingerie
One of the most popular sleep wear styles, a satin robe is the perfect multi tasking favorite that every woman needs in her collection.
Wear it to keep your sexiest, most beautiful negligee, bustier, or G-string panties under wraps
Use it as a topper for beautiful silk chemises, slips, and nightgowns
Or, slip it on over a simple pair of pajamas for an elegant and effortless look
You'll love the way satin adds a dash of glamour and sophistication to whatever you're wearing underneath.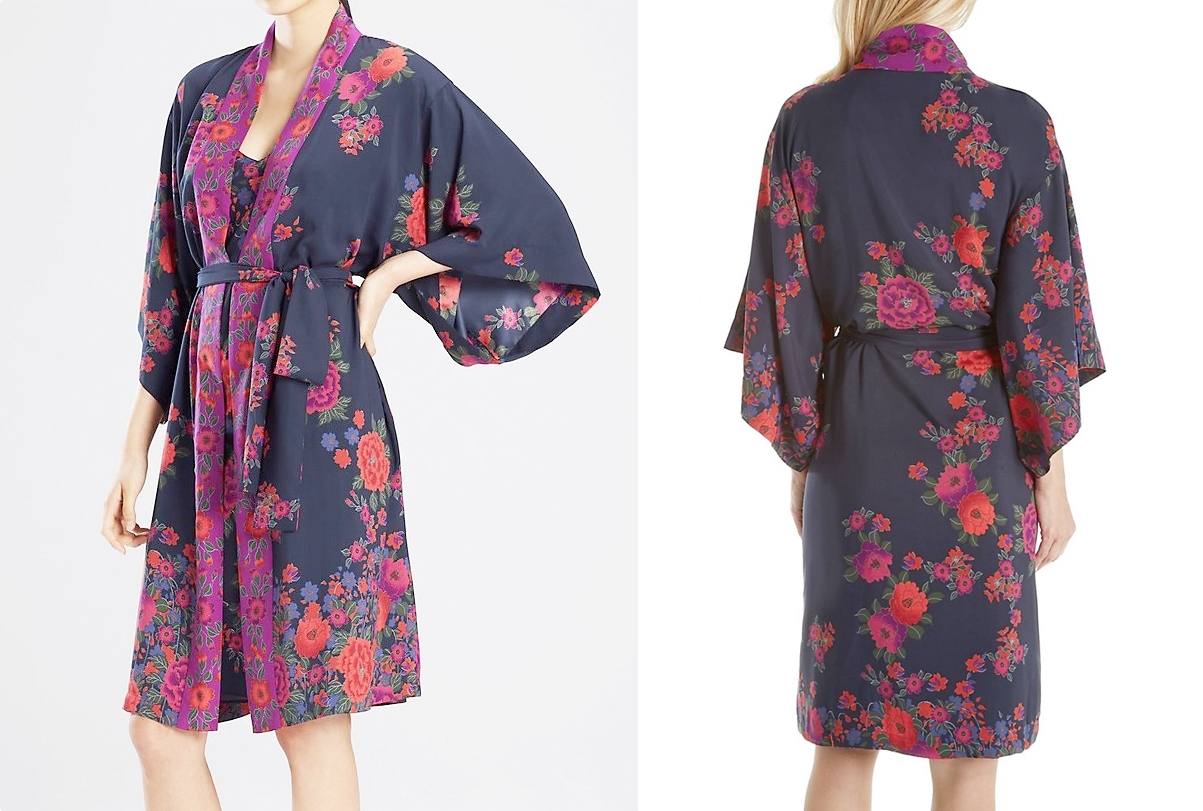 NATORI
The Right Fit Is Essential
From chemises to nightgowns, pajamas to robes, no matter what sleepwear you're considering, a poor fit will undo all of the great qualities of the style that you've chosen, so make sure you buy the right size so you can enjoy all of the benefits of your perfect pick.
A satin robe should be roomy enough that you can wrap it closed without it pulling in any areas, but make sure it's not so big that you're drowning in excess fabric
Make sure you can move your arms and shoulders comfortably without strain and that the sleeves aren't hanging down over your hands
A little attention to fit goes a long way in getting a satin robe that looks like it was made just for you.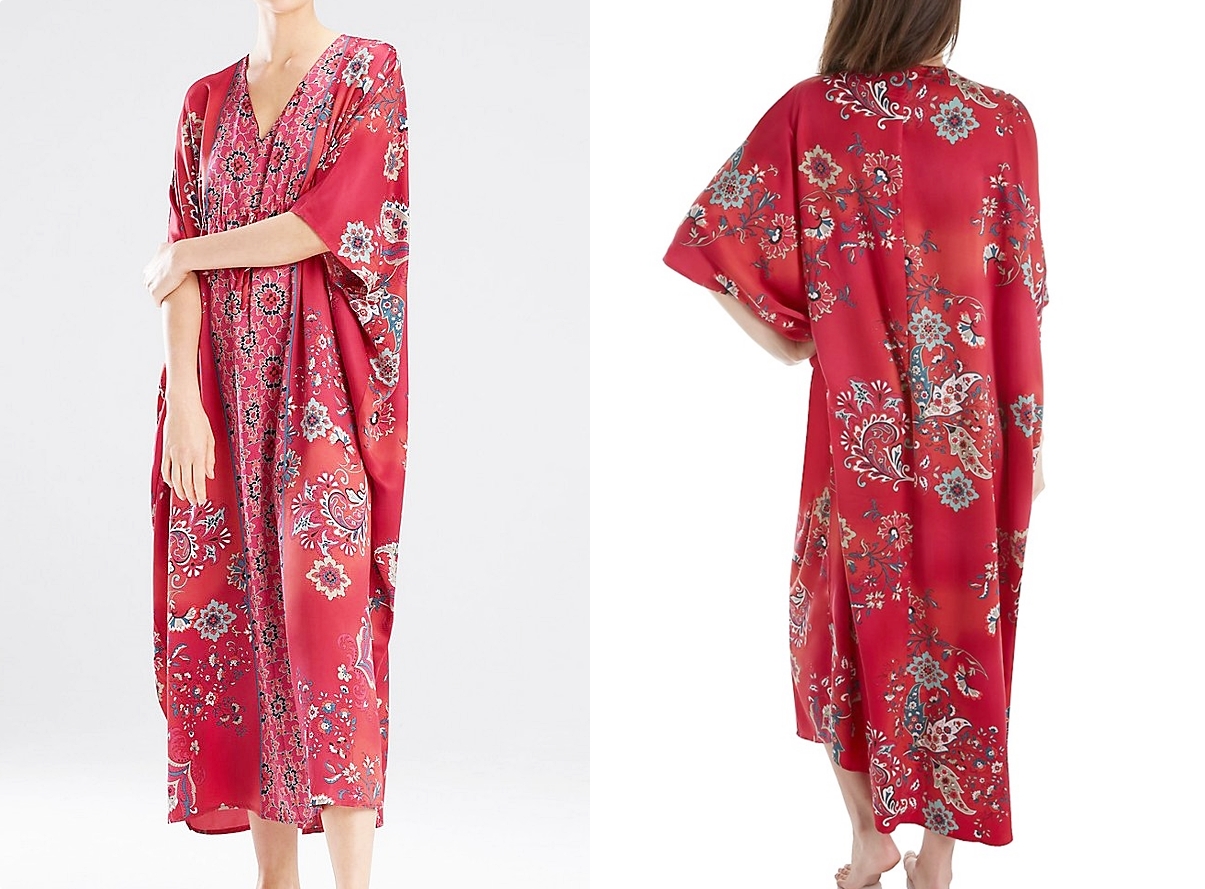 Luxury Robes That Are Perfect For Travel
Did you know that womens robes in satin are perfect for travelling?  They -

do not take up too much precious space in your suitcase
fold easily
do not wrinkle
provide just the right amount of coverage in any climate
add a touch of glamour no matter what you pair it with
make you feel pretty and polished no matter where in the world you are 

Once you take satin with you on your vacation, you'll never leave home without it again.
NATORI