*FTC Disclosure - If you make a purchase through a link on this site, we receive a small commission at no extra cost to you.*
Chenille Robes Are They The New Must Have?
Chenille robes are without a doubt one of the plushest luxury robes that lingerie lovers rave about year after year.  Amazingly soft and super cozy, this sleepwear favorite combines irresistibly comfortable styling with a easy fit that manages to avoid the heavy and bulky feel of other robes.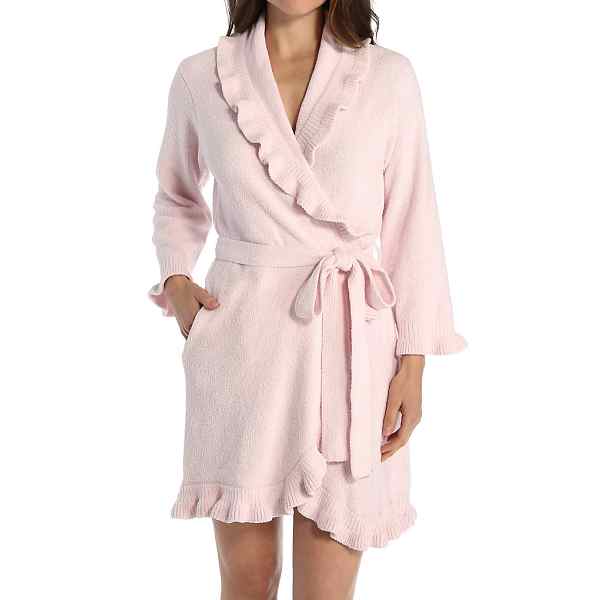 One of Oprah Winfrey's favorite things, chenille robes are the ultimate in luxurious creature comforts. From crave-worthy styles to easy care and affordability, read on as we take you on behind the scenes look at these popular posh robes.
---
Chenille Robes Are Plush

For the same reason that women love wrapping themselves in cashmere or velour, chenille robes give a sumptuous feeling that's unlike any other robe.
No woman can deny the luxury of slipping into a chenille robe, making it an extravagant experience that you can't get enough of.
---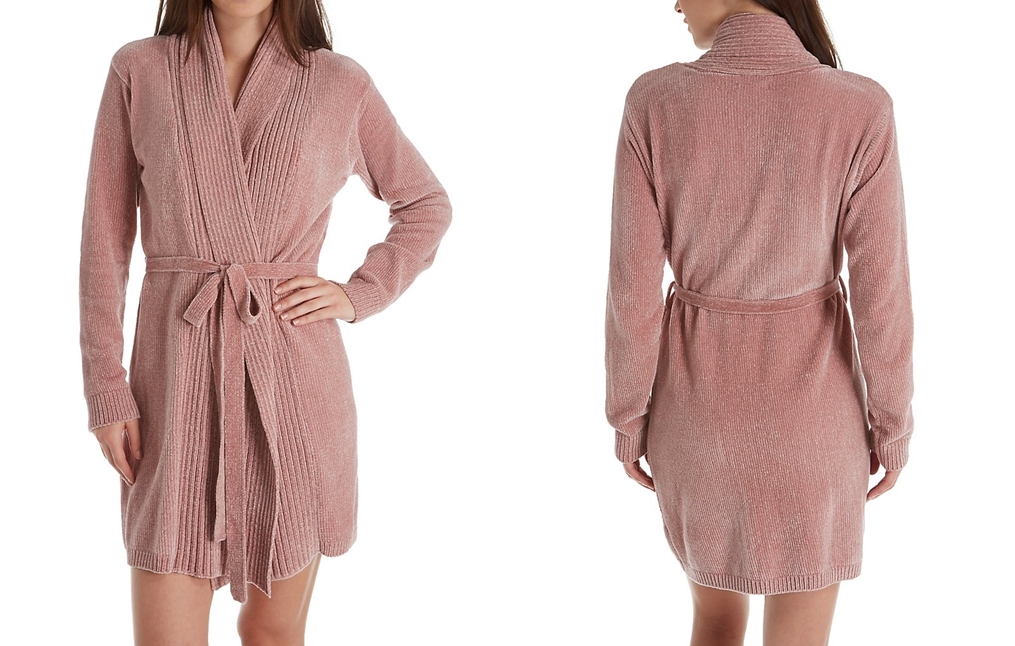 NATORI
Easy Care Womens Robes
The words 'luxury' and 'machine washable' don't often go together, especially with tricky to care for fabrics like silk or cashmere.
The beauty of chenille is the ease of throwing it in the washing machine when needed. Not only will your robe feel like a treat, but your quality of life improves when you can cut down on trips to the dry cleaner and save more time for lounging in this plush sleepwear.
Did You Know?
Chenille yarn can be made from natural cotton fibers and synthetics like rayon or acrylic.  It is designed to keep you warm and cozy, and it has the great advantage of breathability that ensures a comfy feel and fit for all shapes.

Luxury Robes That Are Affordable
We all love decadent sleepwear, but it's often unattainable for many women who don't have an unlimited budget.
Chenille robes are all about the softness and decadence of high end fabrics, but at a fraction of the cost.
Save you hard earned money for vacations or other treats, without compromising on the decadent feeling of lavishing yourself in a chenille robe.
---
Chenille Robes Are Versatile

Chenille robes are a truly versatile item and they can turn any sleepwear or beautiful lingerie look into an extravagance.
This style also works for women whose personal style ranges from minimalist to feminine to sexy siren.
If you crave a covered up and cozy look from your sleepwear, a chenille robe is the perfect addition to inject a little luxury in your ensemble
If you're looking to dial up the sex appeal, a chenille robe is the perfect cover-up to surprise your sweetie by revealing skimpier intimate apparel underneath
Choose from styles that are trimmed with satin, ribbons, or bows, or stick to a clean and classic style if that suits your sensibility. No matter what you're into, a luxe chenille robe is the ultimate indulgence for every woman.
---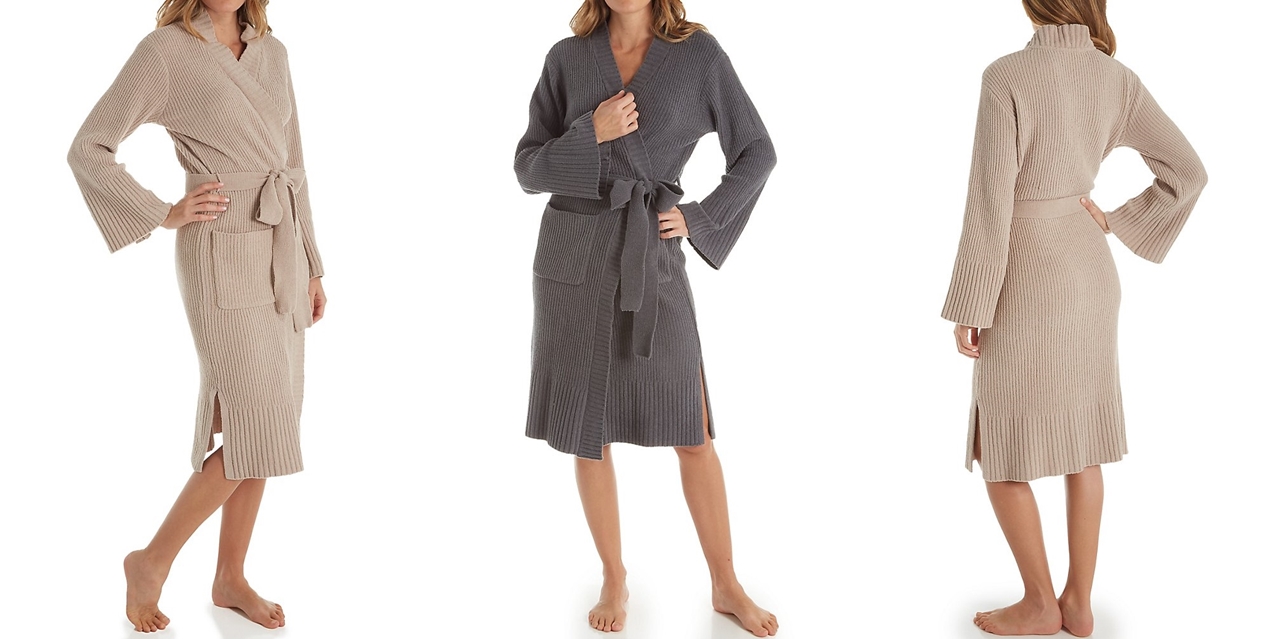 Chenille robes are one of the most popular robes for women, especially for those cold winter months, or if you feel like cuddling up after a long hard day.
From subdued and elegant to bright and funky, they come in a vast array of colours and styles that you too can enjoy in the comfort of your own home.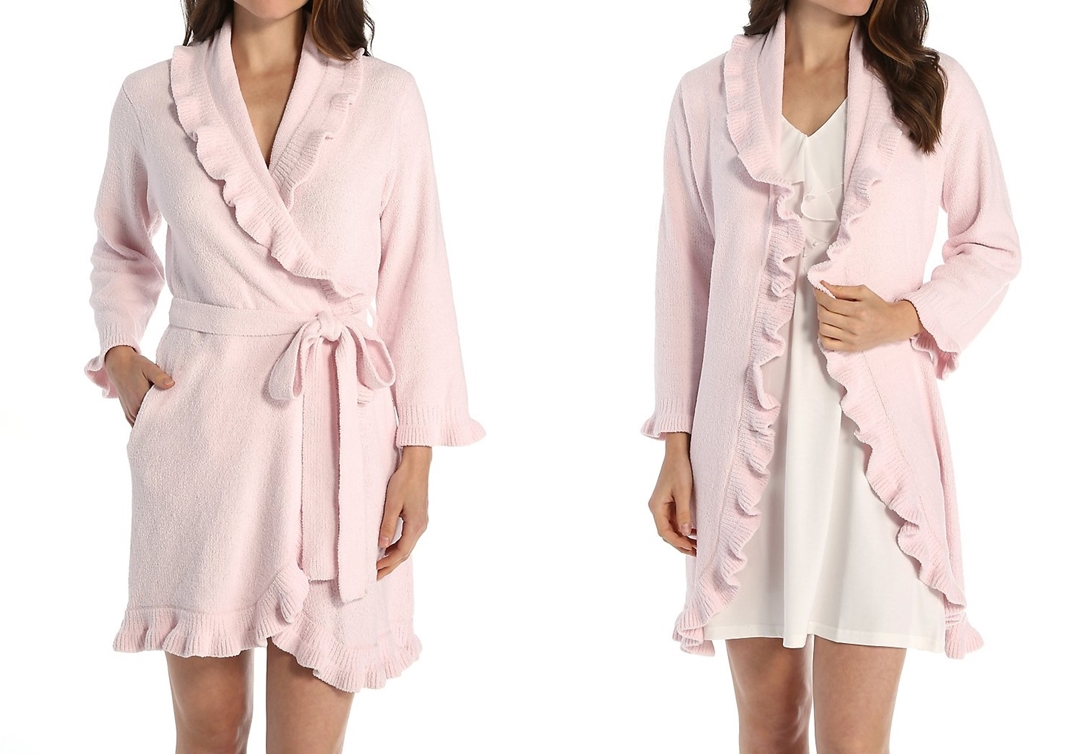 Ladies Sleep Wear That's Crave Worthy

Sleepwear often forces women to choose between fashion and function, whereas the chenille robe strikes the perfect balance between both.
You'll fall hard for the ultra comfortable softness that looks just as posh as it feels. When you own one of these snuggly styles you'll find yourself counting down to bedtime when you can slip it on.
In the mornings you'll be lingering just a little longer so you can soak up all the sumptuousness of this essential addition to your sleepwear collection.
When you actually look forward to putting something on it becomes elevated from everyday wear to a luxury extravagance that you simply can't get enough of.
LA CERA