*FTC Disclosure - If you make a purchase through a link on this site, we receive a small commission at no extra cost to you.*
Short Robe - One Of The Most Versatile Styles Ever?
Allow us to reacquaint you with the short robe - one of the great sleep wear pieces that suits any style or occasion. As effortless to wear as it is attractive, this flexible favorite can take you from getting ready in the morning to relaxing after work at night, in style.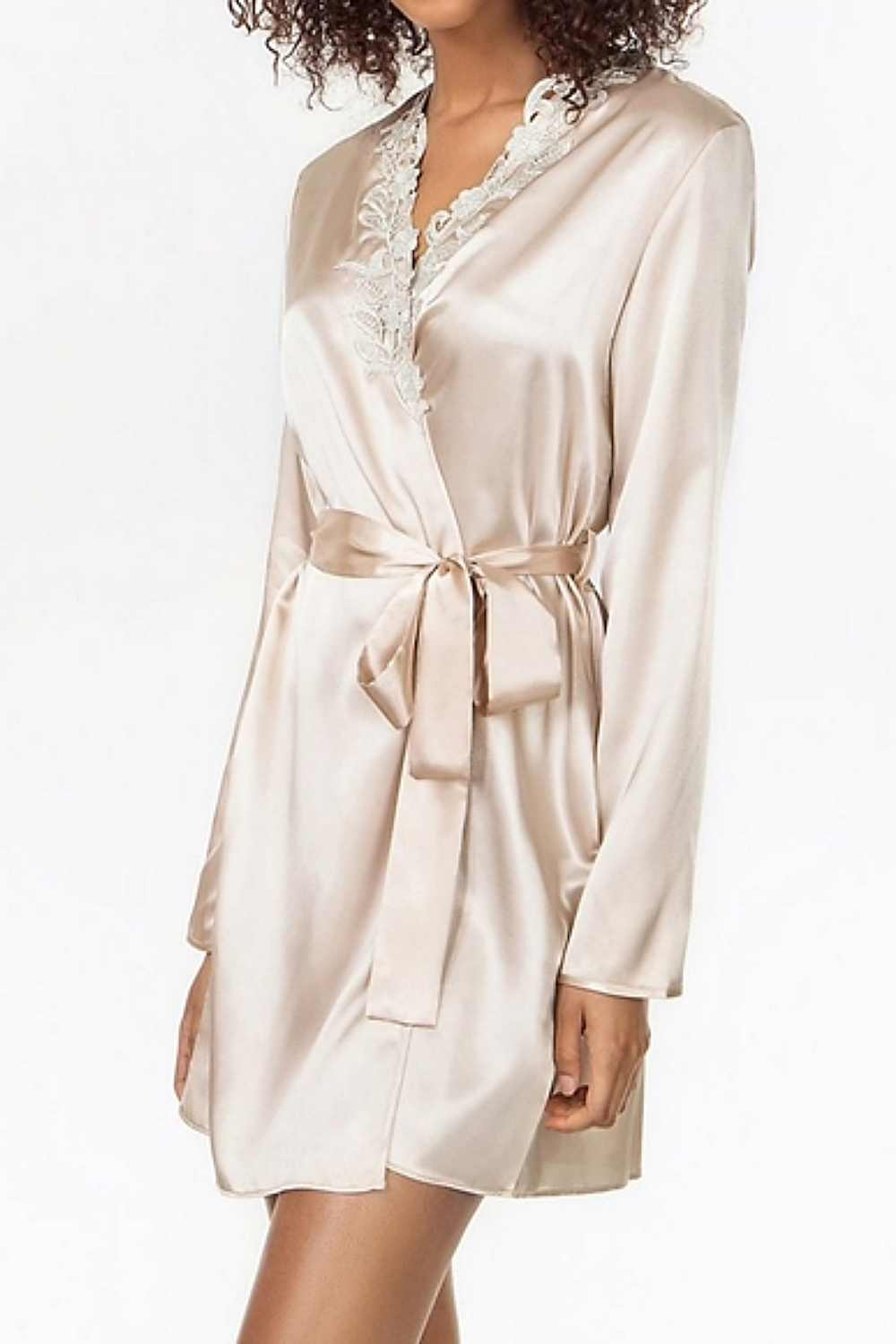 The best part?  Putting aside the notion that you need an entire closet full of different types of robes to match your bras, panties, nighties, pajamas, and lingerie. 
The truth is, all you need is one great short robe, to cover all your needs, capture every mood, and coordinate perfectly with everything else in your closet.
With a variety of fabrics to choose from - cool casual cotton, bamboo, terry, or chic charmeuse, silk, cashmere, chiffon - the perfect robe can morph from functional to fashionable, comfy to coquettish wherever and whenever the function.
Here, we take a closer look to help you decide - is it one of the most versatile robes that you'll ever need?
---
A Short Robe Looks Great On Every Shape
Whether you're tall, petite, plus sized, pear shaped, curvy, or anything in between, a short womens robe is one of the most perfect styles that will flatter your figure.
You'll love the way you can show a little leg in this length that makes every woman's gams look long and lean without ever overwhelming your frame.
Showing off your legs in a short robe is an instant way to put your best body forward and guarantee that you look your best.
---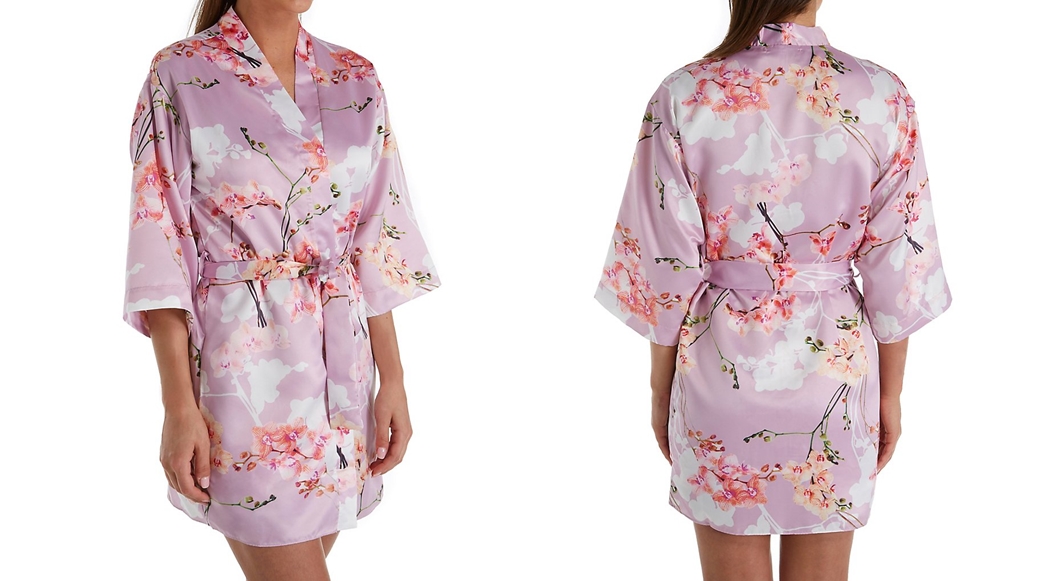 FLORA NIKROOZ
One Of The Comfiest Sleep Wear Styles
Consider casting aside cumbersome floor sweeping long robes that have the potential to get caught underfoot and trip you up.
Instead, opt for a short and sassy bathrobe that gives you the coverage you crave without excess fabric that gets in the way of your lifestyle.
Regardless of whether you're slipping into a robe after a shower or bath, or it's simply for lounging in, a short style is always comfy and effortless to wear.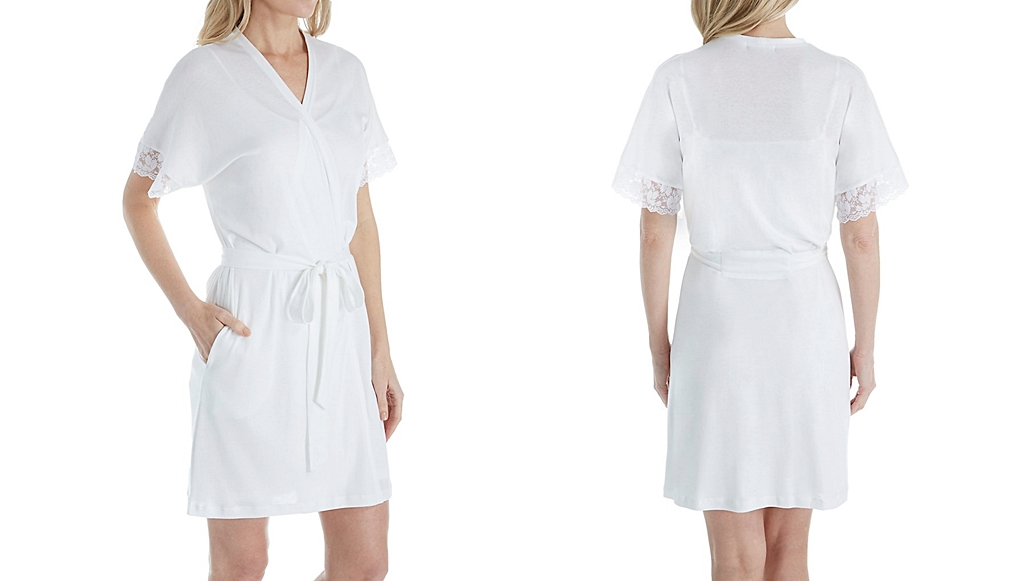 Fantastic Fabrics

Among the most popular sleepwear fabrics are cotton and or cotton blends. Waffle terry cloth robes or cotton robes are great choices that will offer you years of comfortable wear.
If, you are looking for something more romantic or glamorous, then consider satin or silk robes - timeless classics that everyone loves.
A touch of light embroidery can give a sexy robe an extra bit of glamor if you want something with a bit more panache.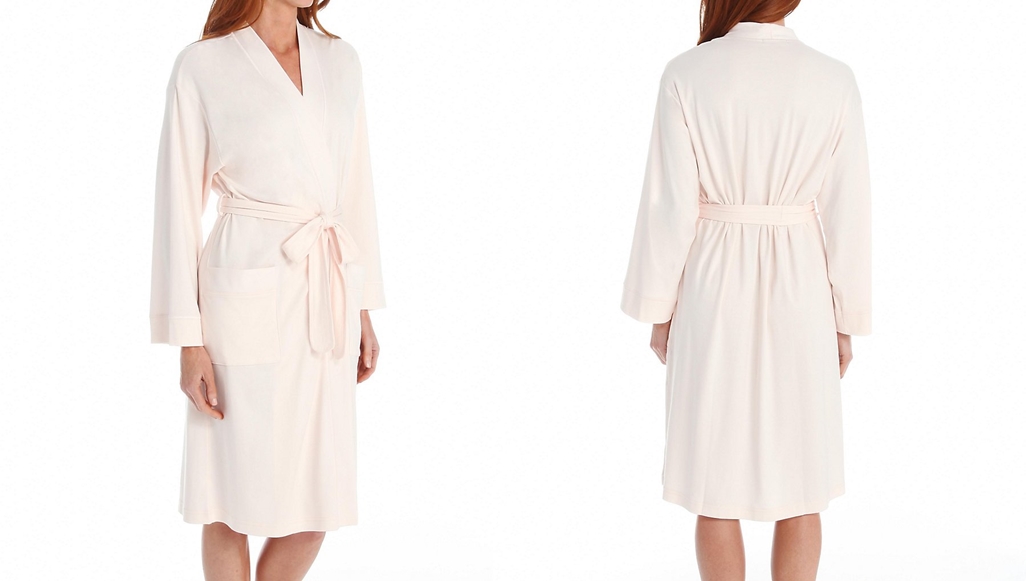 P-JAMAS
The Perfect Womens Robe That's Small And Packable
Jet setting women know one of the secrets of traveling well is the short robe.  Fashionable, small, and compact, this intimate apparel favorite is perfect complement to any beautiful lingerie because it folds discretely in any suitcase.  
Why waste valuable luggage space on bulky bathrobes when you can slip a short style into your bag with lots of room to spare. Think minimalism and -

opt for lightweight microfiber, silk, satin or cotton robes that will take up even less space
use the extra room in your bag for your other essentials or for doing a little lingerie shopping on your trip instead of stuffing your suitcase with no room to spare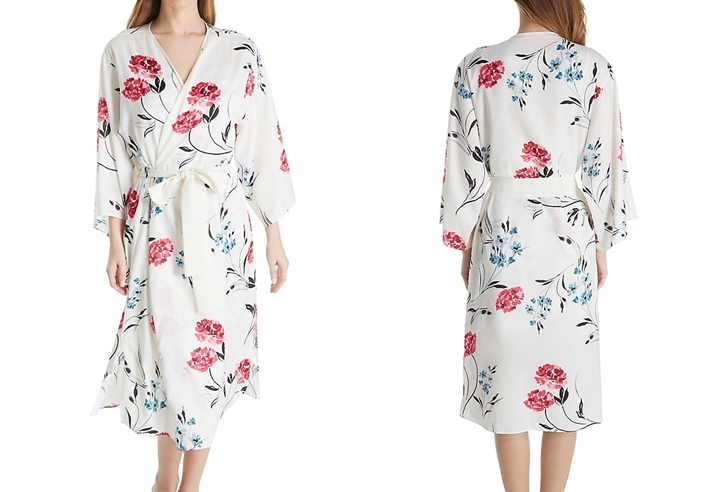 Pair It With Pajamas Or Lingerie
Easy peasy to mix and match with popular picks in your sleepwear drawer, the short robe offers all of the versatility that you can possibly imagine - 

pair it with your beautiful bustiers and G-strings
wear if over a wispy sheer nightie
slip it on over your coziest pajamas for an extra layer
No matter what you're wearing, a short robe is an easy fitting sleep wear style to pop on, and you can rest assured that it always looks great.
Shopping For Lingerie

The nice thing about shopping for intimate apparel nowadays is that there is such a wide variety available that you can either shop online or at your local mall.
Whether you decide to buy lingerie online or locally, remember to check out the store's return policy in case you need to return your purchase.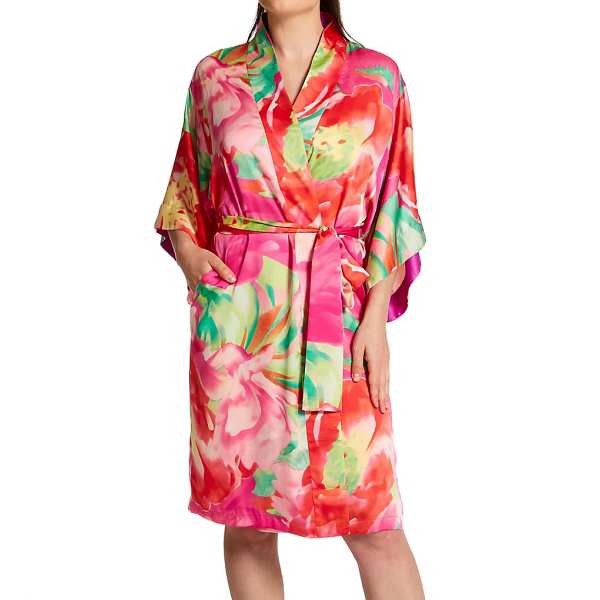 ---
These Ladies Robes Can Be Dressed Up Or Down
Feel like dressing up, or dressing down?  If you're looking for versatility, a short robe is one of the very best choices to morph into whatever lingerie or sleepwear style you're feeling.
slip it on when you're ready for a romantic interlude and you'll have the perfect topper for your exciting beautiful lingerie
or, wear it over a flannel nightgown or menswear style pajamas for a snuggly and soft look when you're craving comfort
From glitz and glam to plain and practical, no matter what look you're going for, a short robe has your style covered every stylish step of the way.
---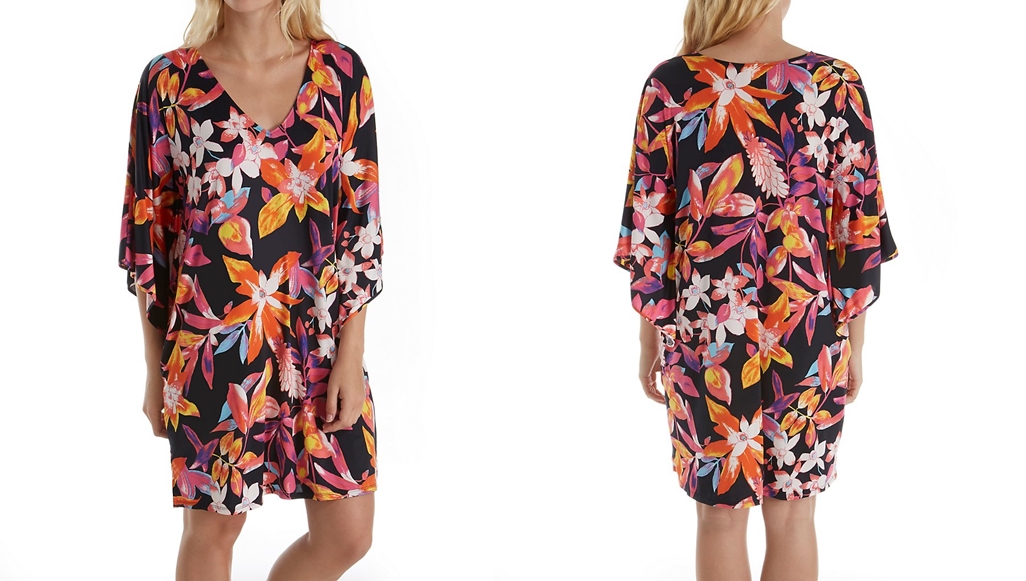 NATORI