*FTC Disclosure - If you make a purchase through a link on this site, we receive a small commission at no extra cost to you.*
Ladies Robes - How To Get Beautiful Styles For Less

Ladies Robes - There's good news and even better news!  Treating yourself to beautiful lingerie is a thrill for any woman, especially when you can score popular intimate apparel styles that make you feel fantastic.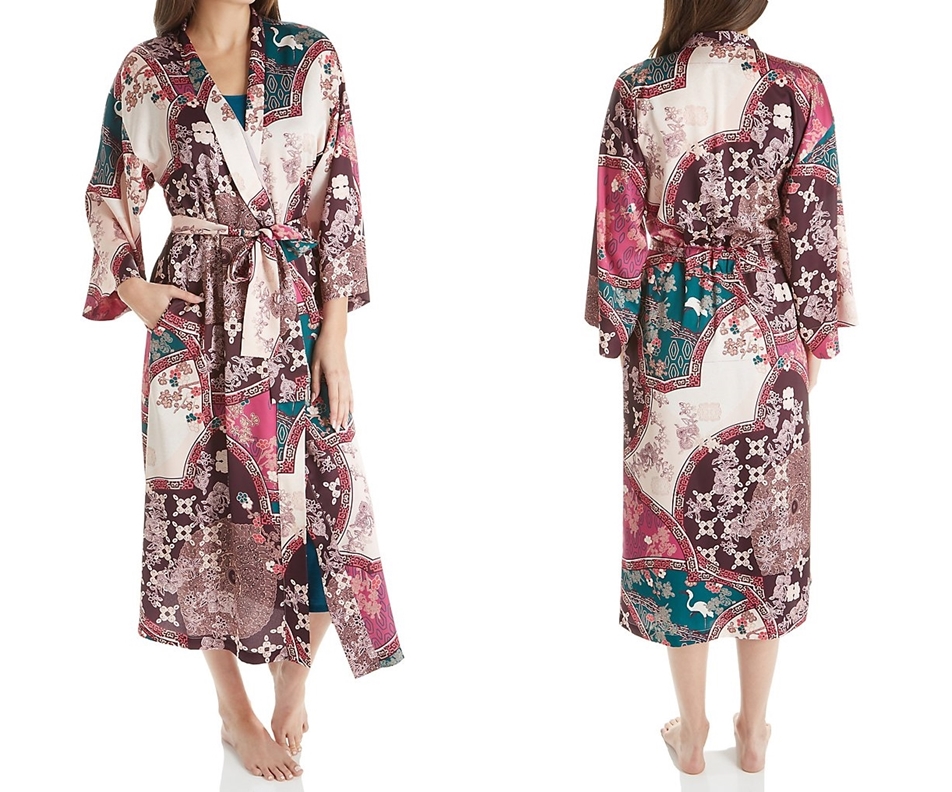 When it comes to often pricey sleepwear, the icing on the cake is knowing how to save - the insider tips and tricks that professional shoppers use to find beautiful nighties, pajamas, and robes for less - without compromising on style or quality.
Follow along as we share 5 simple wallet friendly tips when shopping for ladies robes.
LA CERA
  Choose Seasonless Robes
---
A thick plush terry or fluffy chenille robe may feel absolutely amazing during the winter months, but are probably too bulky for spring. 
And, a lightweight sheer chiffon or silk robe may feel like a dream during the warmer summer months but it won't keep you warm while the temperature drops.
Rather than buying robes for all four seasons, which can get very expensive, get the most bang for your buck by choosing a womens robe that works for every season.  You'll get a ton of wear out of your robe and lower your cost per wear to virtually nil - a great way to save!
---

Robe Tip - Look for microfiber robes or cotton robes that are cut at the knee for just the right amount of warmth and coverage to coordinate with your sleepwear twelve months of the year.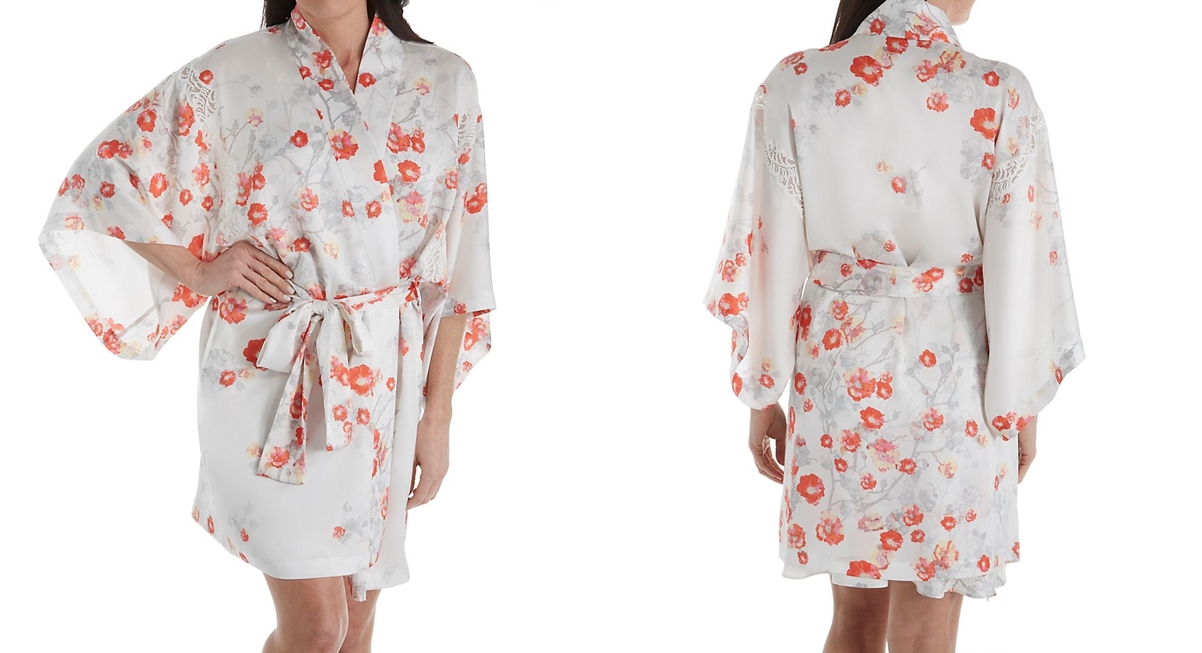 NATORI
  Choose Ladies Robes That You Can Mix And Match

You don't need a closet full of expensive luxury robes to have a complete lingerie wardrobe.
The trick is to spend your dollars on great ladies robes that compliment the rest of your sleepwear, and that you can mix and match.
So, for example, if you have mostly printed pajamas and intimate apparel, opt for a robe in a solid color - a shade that goes with the main color scheme of your other lingerie and sleepwear pieces.
Or, you've got a drawer full of solid color slips, nighties and chemises, try injecting a little fun with a printed floral or paisley robe that will make your other styles pop when paired together.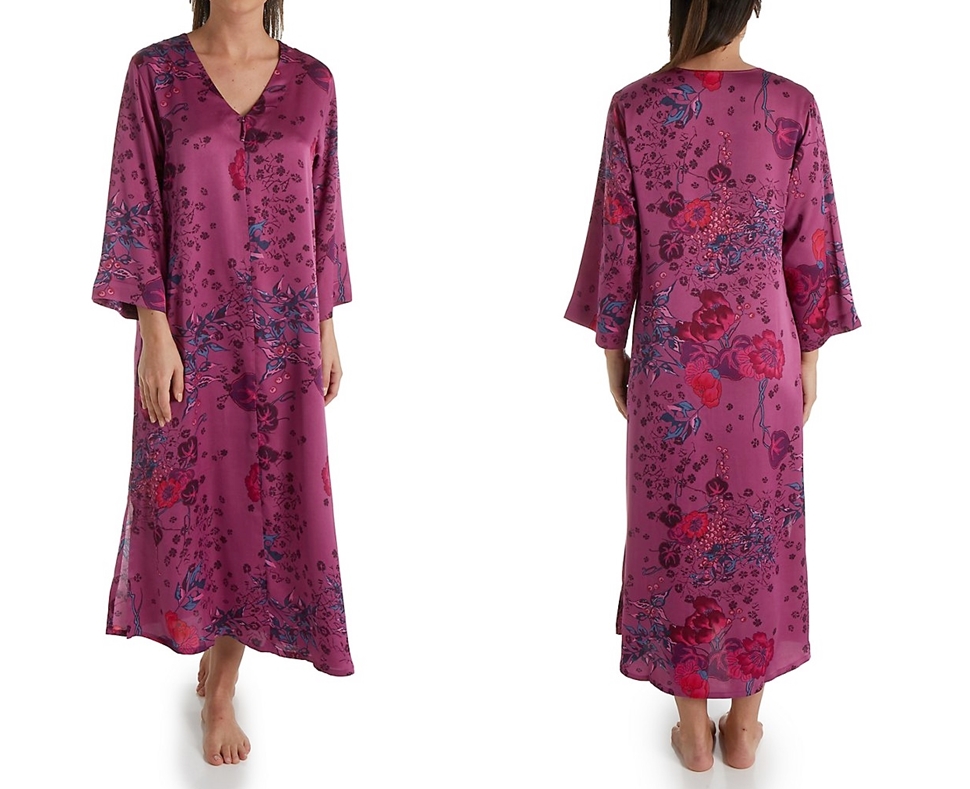 ---
  Sign Up For Sleepwear Savings
Sign up for email lists and VIP memberships at your favorite lingerie stores to reap great savings that the general public often doesn't know about.
You'll score exclusive coupon codes, find out about sales ahead of time, get invites to special lingerie shopping events, and potentially rack up points towards future intimate apparel and sleepwear purchases.
Enjoy all the perks and savings by simply signing up. You'll be scoring lovely ladies robes in no time, at a fraction of the cost.
---
Keep In Mind
If you prefer online shopping over shopping in person, remember to check out the store's return policy prior to purchasing anything.
Some websites offer free shipping and returns, but return policies can vary significantly. So, it's important to know before you buy.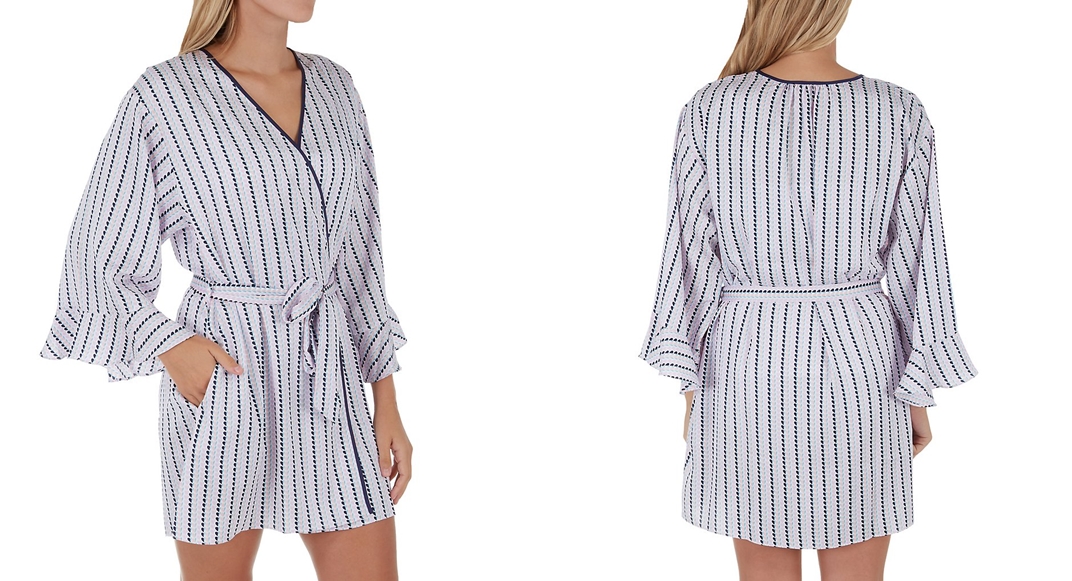 KATE SPADE
  Opt For Neutral Colors

Another simple way to look great and save money is to lean into the versatility of neutrals.
While a hot pink robe or a wild leopard print bathrobe can be ultra fun additions to your lingerie drawer, ladies on a budget will get the most out of their robe purchases by simply sticking to a neutral color palette that goes with all of your other sleepwear.
A simple black robe, or navy, champagne, white, or silver will also look great with any of the other bras, panties, nighties, or gowns in your wardrobe.
Robe Tip - A neutral robe offers the most versatility to ladies who love lingerie and want to spend less.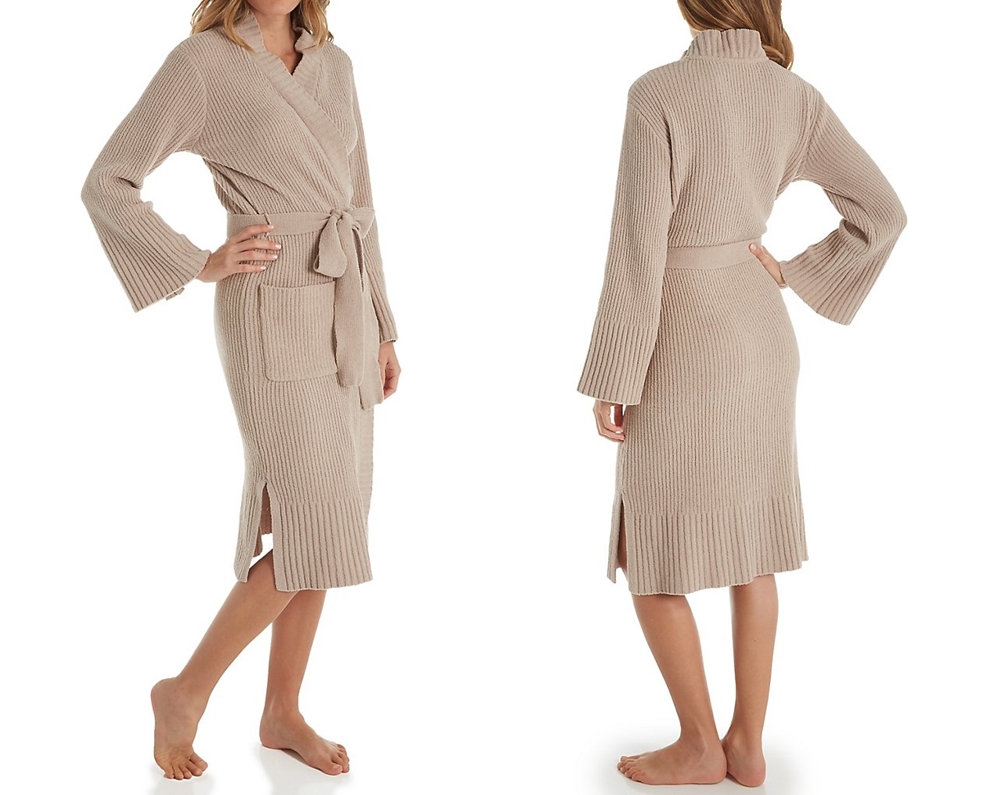 ---
  Shop The Sleep Wear Clearance Racks

No patience for signing up on email lists and waiting for the deals to come to your inbox?  Skip the pricey, new items at the front of the stores and head straight to the back of your favorite lingerie store, where the clearance and sale racks are located.
You can find some amazing deals on ladies robes that are usually seasonal colors discounted to make way for the latest season.
Who says you can't buy a brightly colored summer robe, pastel hued spring style, or pick a deep wintery shade like bordeaux or navy and mix and match it with your other lingerie pieces all year round?
Your wallet will love the savings while you'll never get stuck compromising on style.
---
SHADOWLINE