*FTC Disclosure - If you make a purchase through a link on this site, we may receive a small commission on the transaction. There is no extra cost to you, and this does not influence our content.*
Long Robes - The Ranking of The Best Luxury Brands
Long Robes - Fewer things are more elegant and glamorous than long, flowing womens robes.  An intimate apparel essential for any lingerie and sleepwear collection, ladies robes become more attractive when you spoil yourself with exciting and luxurious sleep wear brands.
From gorgeous La Perla to elegant Oscar de la Renta, we simply can't get enough of these designer luxury robes.  Read on and discover our top picks of who's who in the world of luxe long robes from around the globe.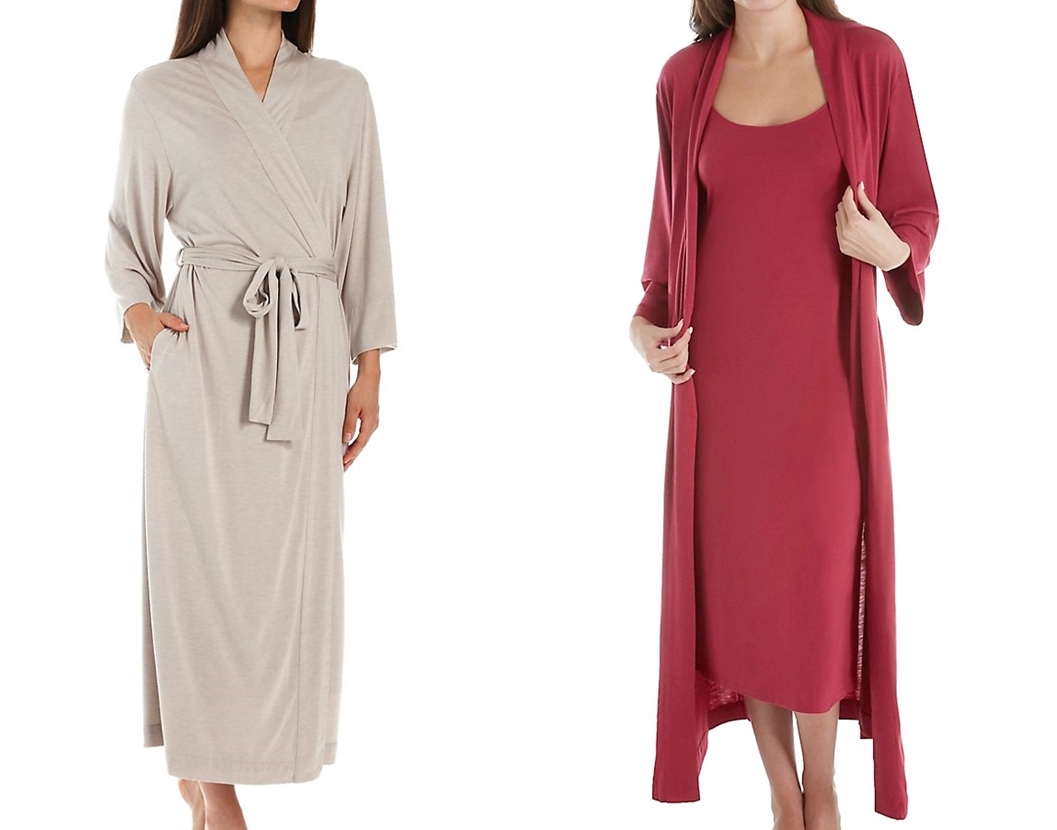 Long Robes - Our Picks For The Best Brands

Sumptuous Arlotta Sleepwear

If you crave elegant sleepwear that envelops you in a luxurious plush hug, you've landed in the right place.  Nothing is quite as indulgent or as sophisticated and soft as the cashmere intimate apparel designed by - Chris Arlotta.
Featured in fashion magazine favorites from Oprah's O Magazine to Womens Wear Daily, Arlotta is the quintessential luxury lingerie brand that creates beautiful cashmere loungewear to take you from morning to evening in style.

Whether you're after a simple smooth cashmere wrap for yourself or the perfect holiday gift, these classic womens robes are timeless and luxurious, with a stellar reputation as the brand of choice for celebrities and lingerie aficionados everywhere.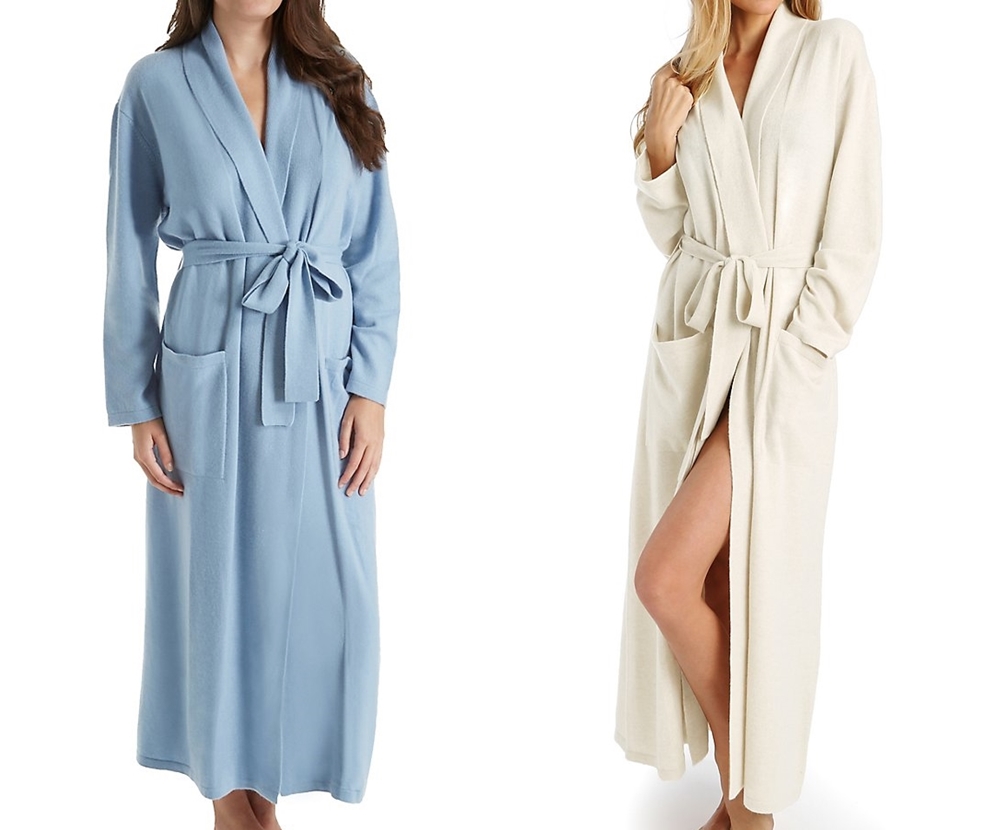 Noted Natori Sleepwear
Simply put, for lingerie enthusiasts in the know who love superb silk sleepwear, Natori is THE luxury go-to brand.
Designed with the most amazing silks, posh fabrics, and quality craftsmanship, Natori is known for extravagant sleepwear that combines superb attention to detail with rich regal colors that are uniquely different.
We adore the gorgeous watercolor shades, dreamy prints, and exciting selection of ladies robes - from their classic long robes and flowing caftans to stunning kimono robes, the choices are virtually endless.
Did You Know?
The ultimate in luxury robes is cashmere. Ultra soft and luxurious cashmere robes are not as thick as their warm wear cousins, fleece and chenille, though they are incredibly warm, soft and can last many years when properly cared for.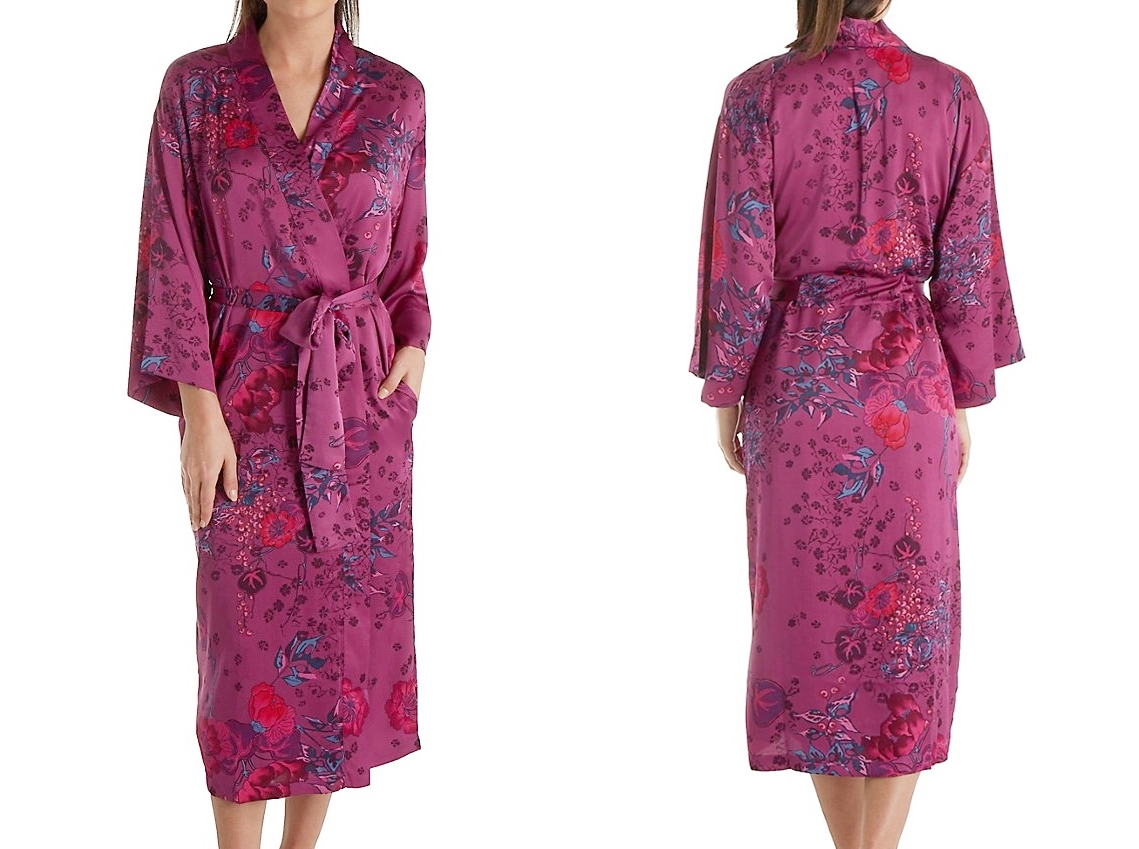 Outstanding Oscar De La Renta
Leave it to one of the most celebrated haute couture houses to create beautiful long robes and gorgeous sleep wear that looks like its straight off the pages of Vogue magazine.
As movie stars and glamor gals can attest, designer robes by Oscar de la Renta are a truly luxurious experience that will make anyone who wears them feel like a supermodel.
From the sensational charm of silk caftans to the timeless femininity of simple wrap robes, each sleep wear style is more beautiful than the last.
We love Oscar de la Renta robes for their opulent prints and lavish fabrics that are fresh, fabulous, and delightfully decadent.
Everyday Bathrobe Favorites
Super absorbent terry cloth bath robes are great after a shower since they absorb water like a cosy towel, and are made of cotton - a natural fiber that many women prefer.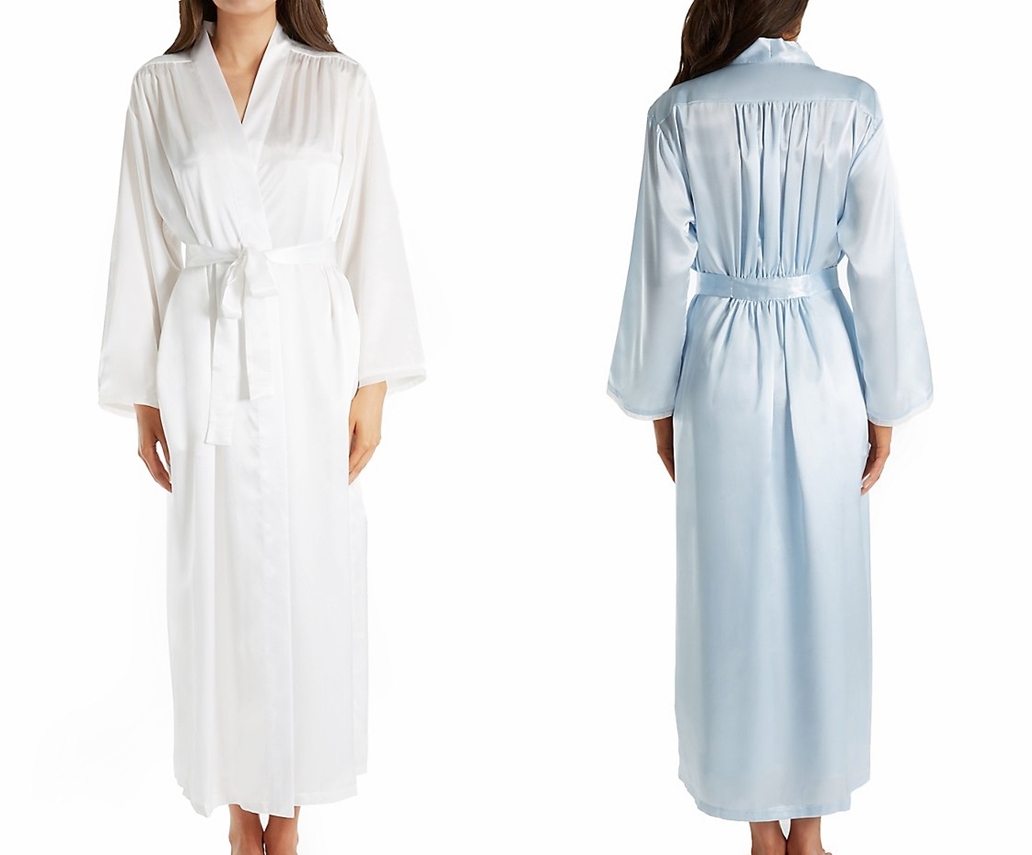 Perfectly Popular P-Jamas
Some of the world's softest, most comfortable, and relaxed sleep shirts, night gowns, pajamas, and womens robes are designed by the popular brand, P-Jamas. 
Pretty and feminine, incredibly plush and well-made, once you've slipped into one of their cozy easy-fitting long robes, you may very well find yourself hooked for life.
P-Jamas, a high end sleepwear manufacturer based in New York, uses some of the best natural and breathable fabrics for their line. 
From high end Egyptian cotton that's spun in Switzerland and finished in Italy, to cushy and durable Peruvian pima, these simple classic robes are sinfully soft and effortless to wear.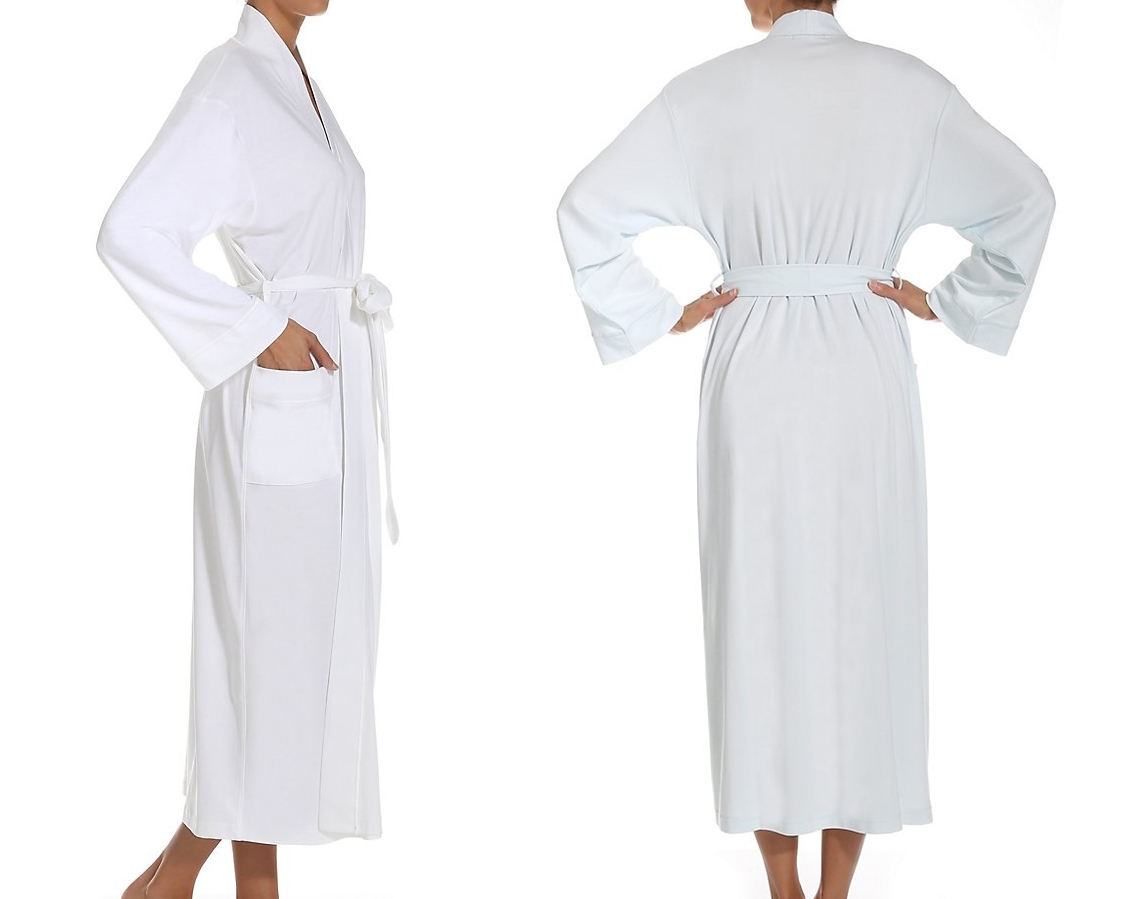 Warm Ans Cozy Womens Robes

A long, fuzzy, chenille or down robe over a flannel nightgown or sleepwear is the perfect combination to keep you warm on a cold winter's night!
Charming Carole Hochman
If you love beautiful robes that are traditionally feminine with an easy fit in superior stretch knits, Carole Hochman sleepwear may very well be what you've been searching for.

Specializing in breathable eco-friendly cotton blend fabrics that are long-wearing and easy to care for, Carole Hochman offers an exciting range of womens robes to suit virtually every occasion.
From long zip front robes to classic cozy velour robes and more, the styles are elegant, modest, and most of all, comfortable, making this popular U.S. sleepwear brand the perfect pick for everyday wear.