*FTC Disclosure - If you make a purchase through a link on this site, we receive a small commission at no extra cost to you.*
Womens Robe - Affordable Styles You Need To Know

Womens Robe - Whether you're a glamor gal who craves the luxury of satin robes or a practical person who prefers simple cotton styles, there's no denying that a robe is a special part of any sleepwear wardrobe.
In the spirit of finding a beautiful robe that suits you to a T, it's reassuring to know that robes do not have to be a bank-breaking investment. In fact, there are loads of great styles that are totally affordable, no matter what your budget is.

Not sure? No worries.  Follow along as we reveal our top 5 popular picks that don't disappoint - womens robes that are simple, sensational, AND most importantly, affordable.
Popular Womens Robe Styles

---
Microfiber Robe
Super stretchy, soft, and a little slice of heaven at the beginning or end of the day, the microfiber robe is a great choice for any modern woman's lingerie drawer.
Though some styles can be quite pricey, it's easy to get a high end look without spending a fortune.
How? By steering clear of expensive blended jersey silk robes and sticking to synthetic fabrics that feel just as soft and sumptuous without the high price tag.
If you've never tried microfiber, you'll be pleasantly surprised with it's comfortable wearability that can morph from casual to sexy, no matter what type of lingerie it's paired with.
Microfiber is also a great travel basic as it packs well, folds into practically nothing and never wrinkles - all in all a great womens robe.
---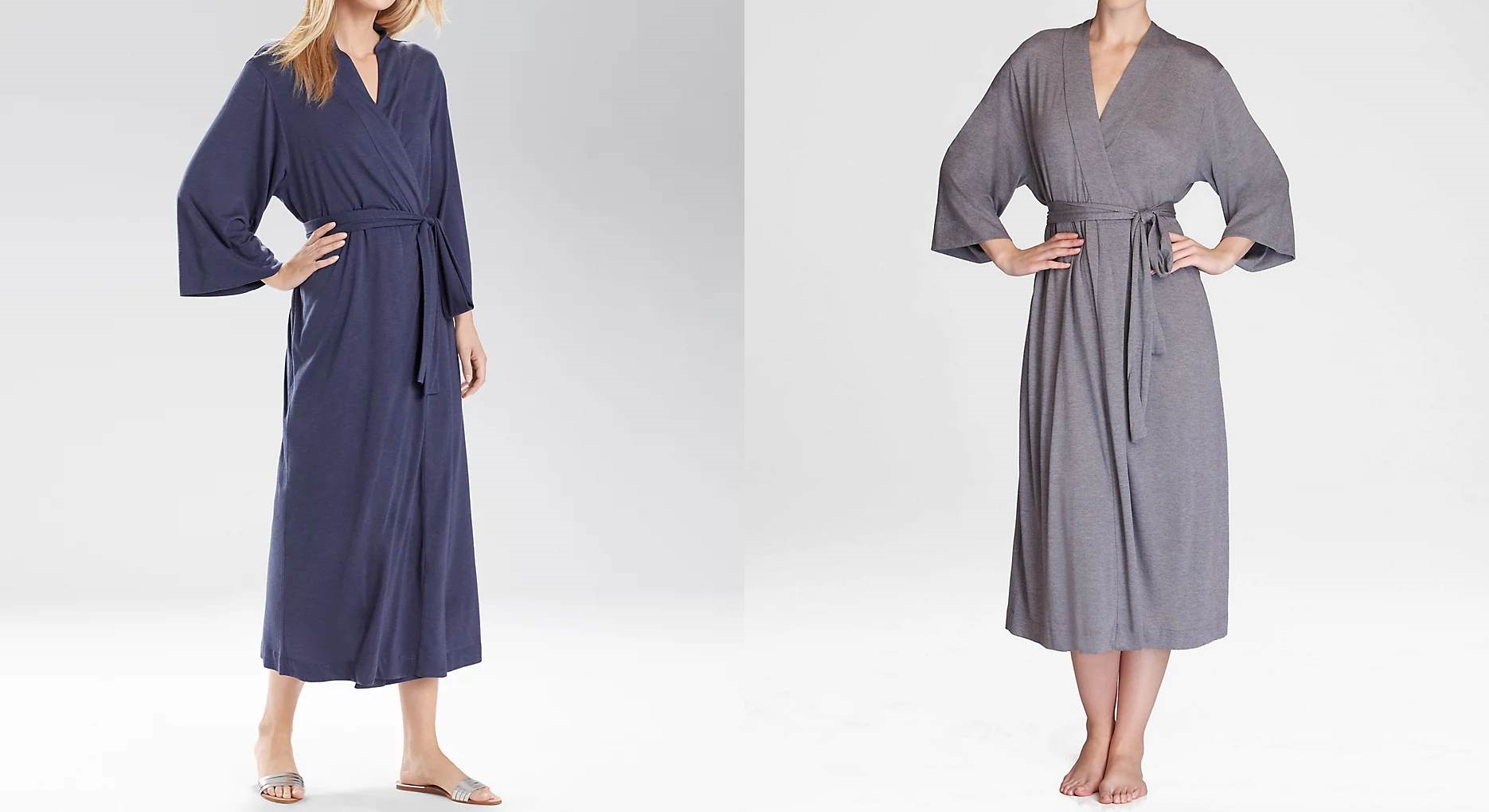 Natori
Satin Robes
It's easy to channel movie star glamor in a satin robe that oozes sweet and sensational sex appeal without costing an arm and a leg.
Traditional silk charmeuse robes are super lovely, but high end choices can quickly blow your budget.
For price friendly alternatives that won't leave you shaking your head, opt for satin robes in blend fabrics that are just as nice
Avoid frills, complicated patterns, and too much detail, and stick to classic styles that are timeless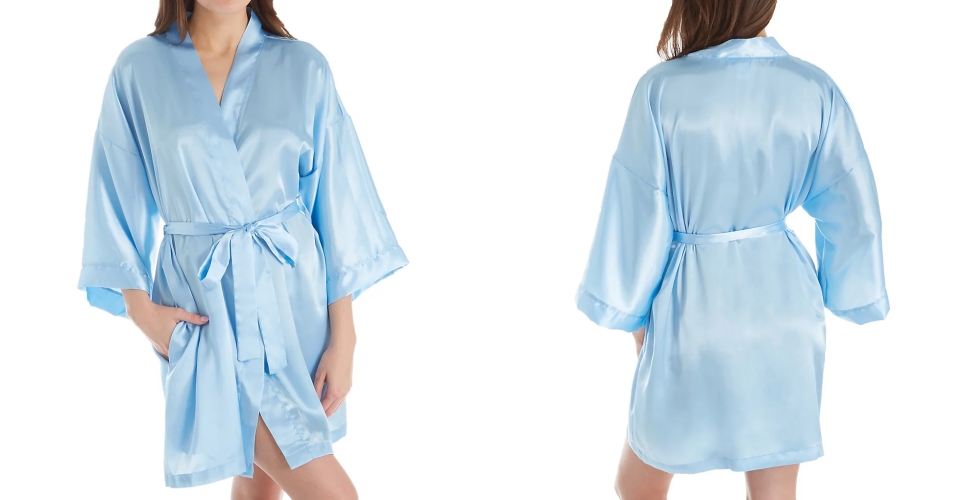 Shadowline
Did You Know?
Long or short, whichever style or fabric, this popular women's sleepwear is a must-have to slip on over your favorite bras, panties, slips, chemises, nighties, and pjs anytime, night or day.
Short Robes
Simply put, the less fabric a womens robe has, the more affordable it will be.  Sweet and sassy short robes cost far less to manufacture than floor sweeping long robes
Add a touch of pizzazz to luxury robes in silk or satin, they're a great way to show off long or curvy gams
Choices are also plentiful if you're looking for everyday bathrobes that are practical and pretty, and not overdone
Consider cool, crisp cotton or lightweight terry cloth robes that are perfect for shaving your legs, hopping in and out of the shower and while you're at the spa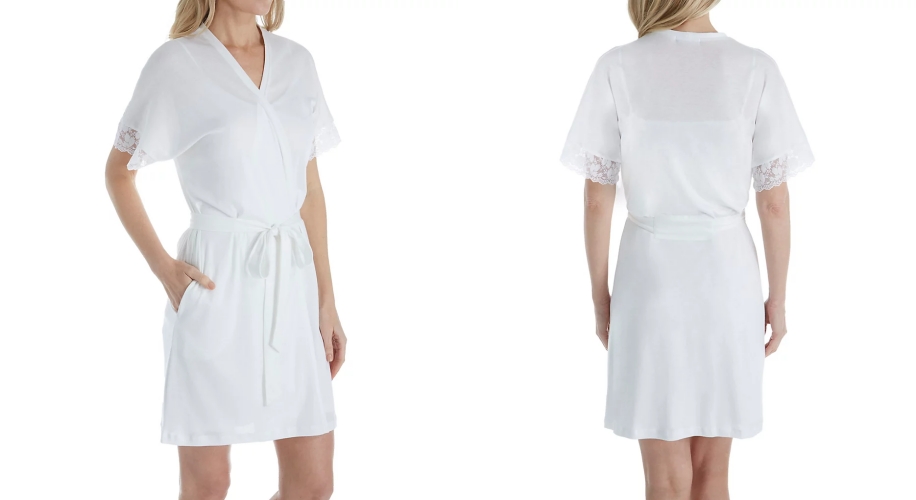 P-Jamas
Nylon Robes
Nothing is more stunning than the vision of a sheer chiffon robe that shows off the beautiful lingerie that you're wearing underneath - luxurious lace bras, bustiers, and matching bikini panties or thongs that rev the imagination into overdrive.
High end silk chiffon can easily cost a small fortune, but that's no reason to give up on this spectacular style - take a closer look at sheer robes in nylon or mesh instead.
These intimate apparel fabrics offer the same peek-a-boo effect as chiffon at a fraction of the cost, and are not as delicate or fussy to wear and care for.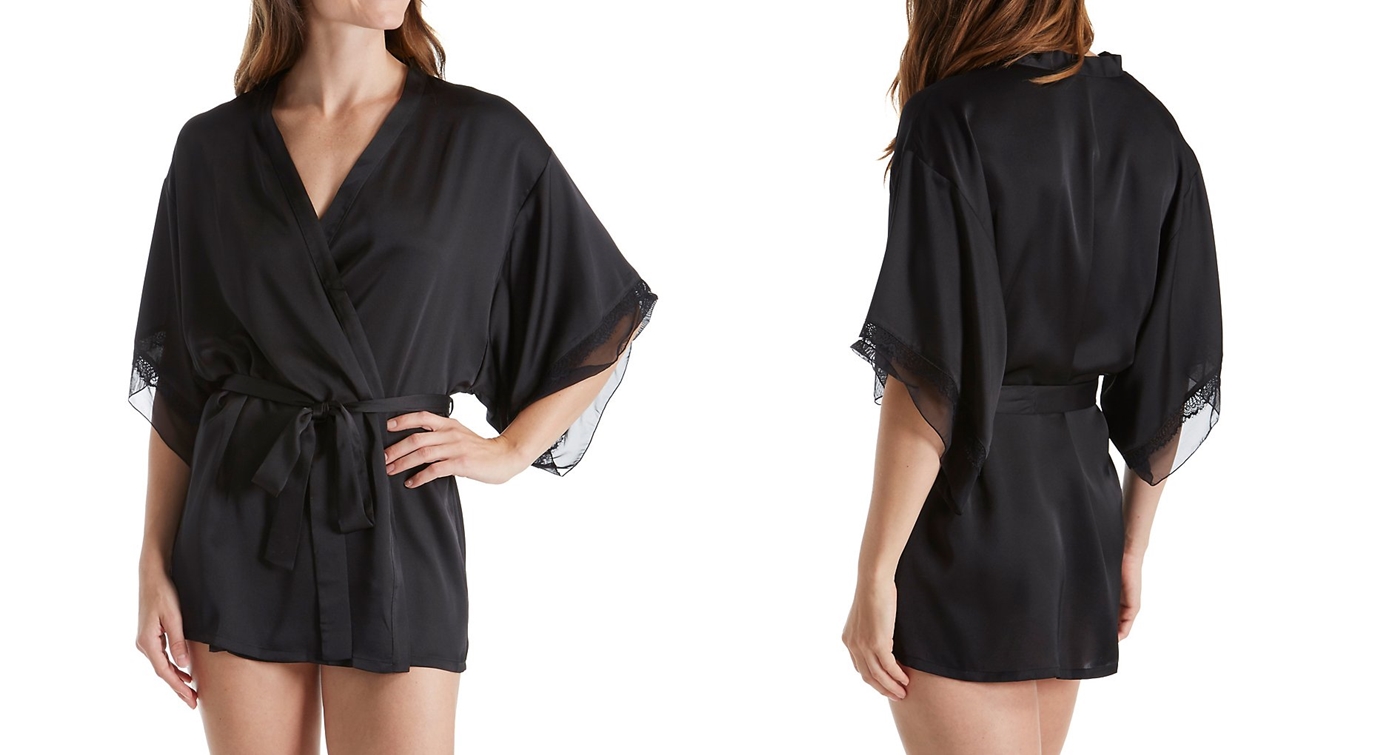 ---
Chenille Robes
For women who love the luxurious comfort and feel of a cashmere robe, chenille (a French term for "caterpillar) is the perfect stylish replacement that's much easier on the wallet.
Super stretchy, positively plush, and durable, this fabric is available in cotton or blended rayon or acrylic, making it a popular choice for everyday wear.  We adore the snuggly softness of chenille that feels just as pampering and cozy as the most expensive knit robes.
You'll love the ease of caring for chenille robes – simply wash and wear, and forgo the dry cleaning that comes along with more expensive wool or cashmere robes.
---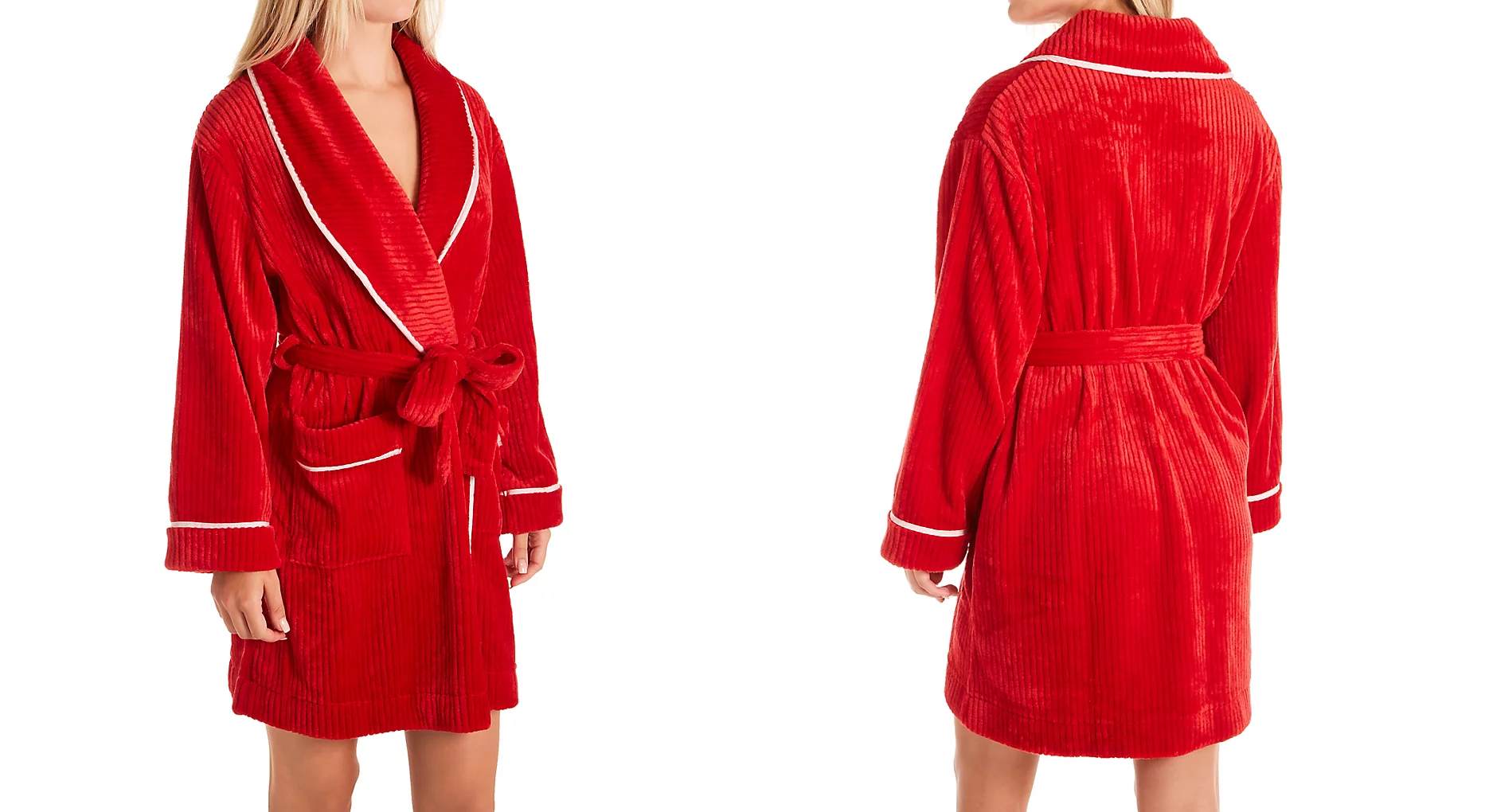 Kate Spade