*FTC Disclosure - If you make a purchase through a link on this site, we receive a small commission at no extra cost to you.*
Hooded Robe - How To Choose The Perfect One
Hooded Robe - Cozy, chic and completely cuddle worthy, it's no secret that we adore the relaxed vibe of super soft plush hooded robes.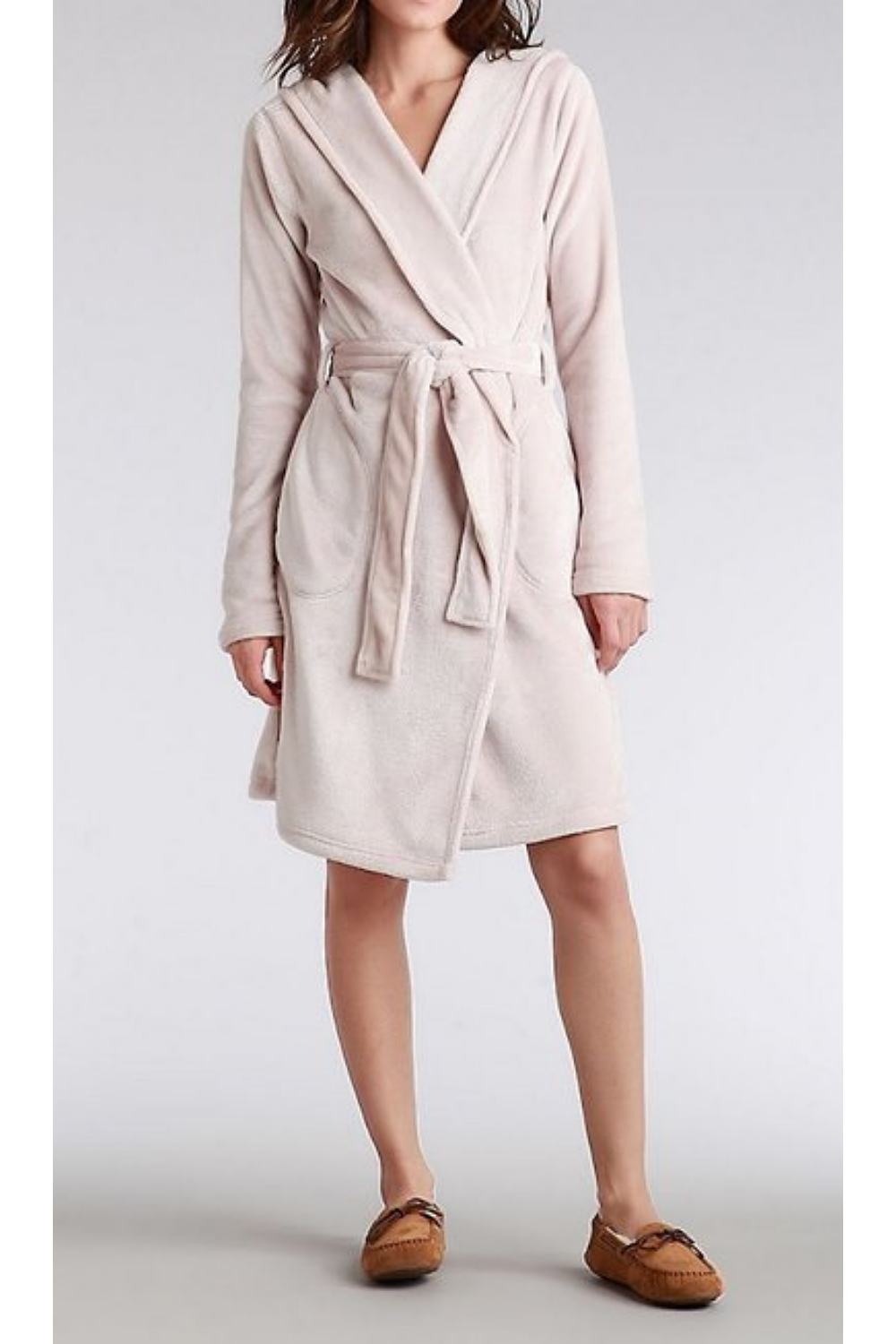 Whether stepping out of a quick refreshing shower or after a glorious day of swimming at the beach, these easy-fitting robes are a great way to stay comfy and dry no matter how they are worn.
As fantastic and versatile as they are, there are a few things to keep in mind when beginning the search for the perfect robe.
Below, we take a closer look at the basics. From where to shop and choosing the best-possible color to style and size basics and more, we share the tips and insights on getting it just right.
Shop Around For A Hooded Robe

You might luck out and find a great hooded robe at the first lingerie or department store you hit, but more often than not it helps to do a little hunting to score the perfect robe.
Check out a variety of shops, from the mall, to specialty boutiques, to online intimate apparel retailers to find the right price and the perfect bathrobe.
Knowing what's out there will help you make the best, and most informed, decision when it comes to picking up the robe of your dreams.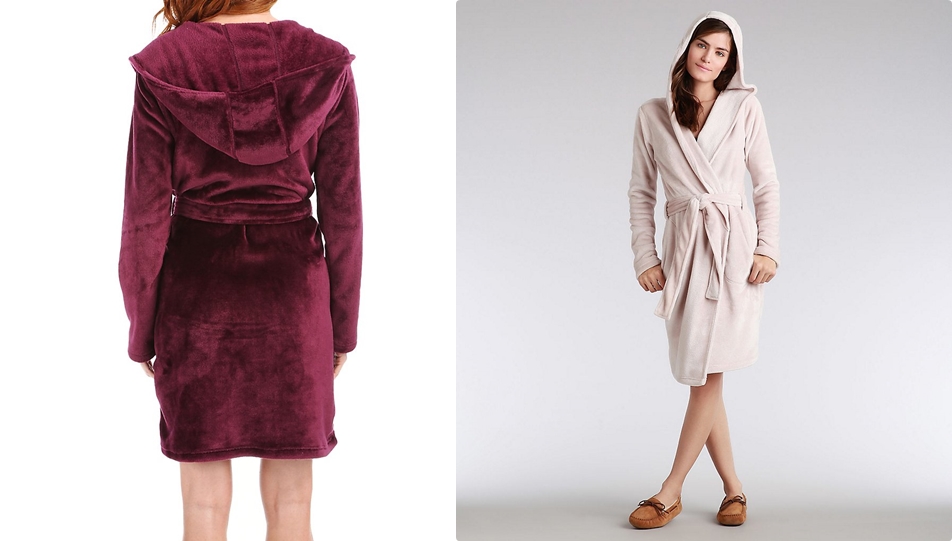 UGG
Pick The Perfect Robe Color
No matter what style you end up choosing, robes are a great investment because they tend to last for years - and are the perfect add on to just about everything else in your sleepwear and lingerie collection. 
What color should you buy?  First, take a look at the colors that you already have in your drawer -

Neutral shades like winter white, stone grey, sheer nude, and jet black are a great choice for coordinating with bras, panties, nighties and pjs that you already have in your lingerie drawer
Fun and bright colors like hot pink, fire engine red, royal blue, and emerald green are a great way to kick it up a notch and add a flirty hue or contrast to everything else that you wear

Whether you choose a basic shade or something a bit bolder, make sure it flatters your complexion, and is a color that you love.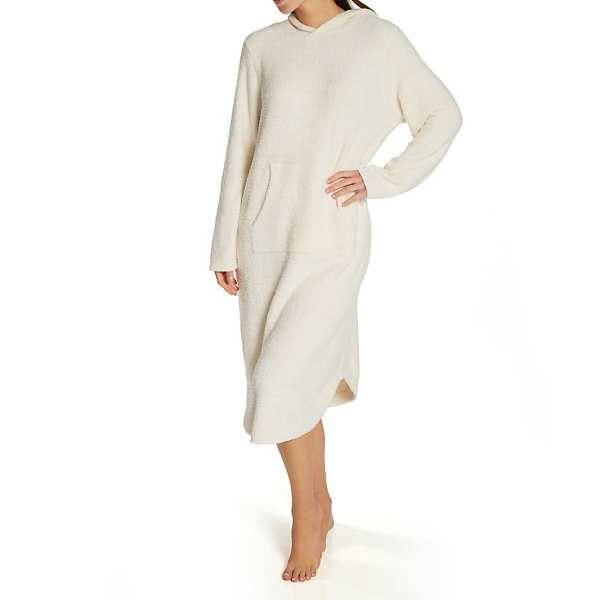 Find Your Fantasy Fabric
It's easy to turn a hooded robe from so so into a luxury indulgence when you buy it in a fabric that you love to wear.
Whether it's ultra plush chenille, classic terry cloth, silky satin, sumptuous cashmere, or breezy chiffon, you'll get even more wear and enjoyment out of a wrap when you opt for a material that you adore.
Cozy chenille

- thick, stretchy, and very soft (cotton, acrylic or rayon)


Terry cloth

- looped; similar to toweling (cotton)

Silky satin

- woven; shiny surface (silk, nylon or polyester)

Cashmere

- ultra soft fiber (goat wool)

Sheer Chiffon

- transparent; lightweight (nylon or polyester)

Think about what makes you feel beautiful and special, and be on the lookout for the nicest fabrics that feel sensational against your skin.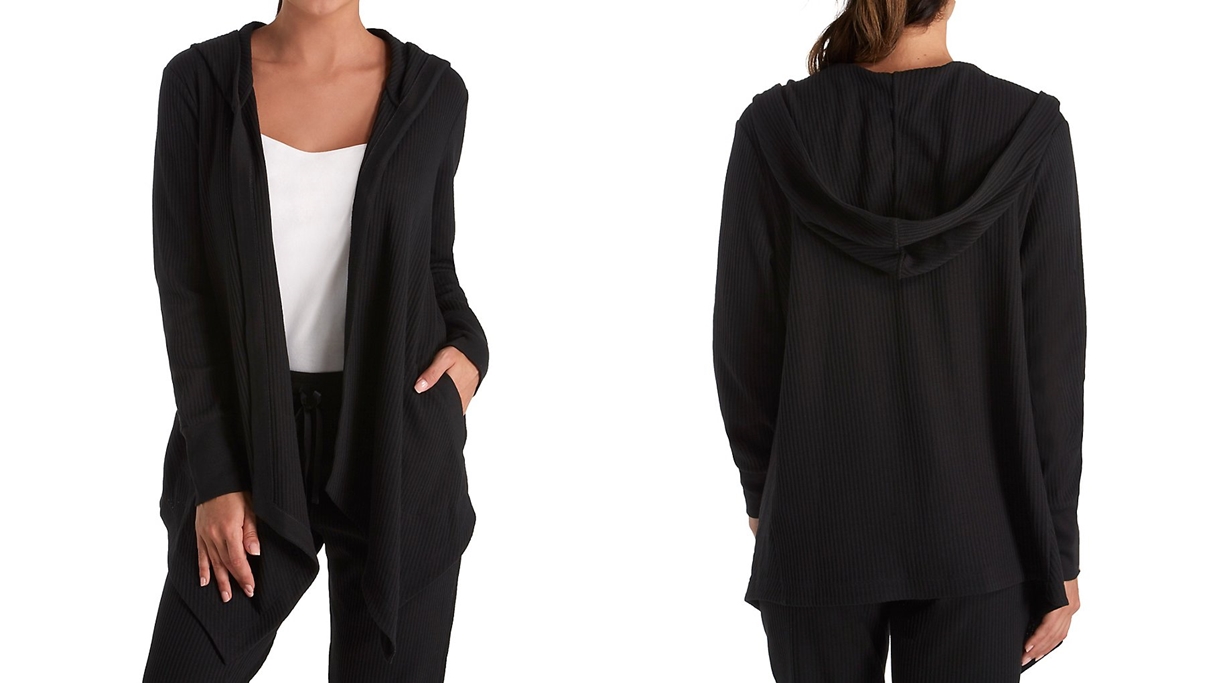 What Is The Robe For?
How do you intend to wear your robe?  If it's strictly for lounging or wearing in the boudoir to impress your sweetheart, then a light color or high end lingerie fabric like satin or chiffon are great choices.
If you're the type of woman who will wear her hooded robe every day, while making breakfast and going about you morning, consider a more durable and washable fabric like cotton, microfiber, or even velour - a super durable fabric.
If you're caring for young children, then go with a color that won't show stains or discolor as easily.
You'll love wearing a bathrobe that fits your lifestyle and it will last much longer when you pick a style that suits the occasion that you'll be wearing it for.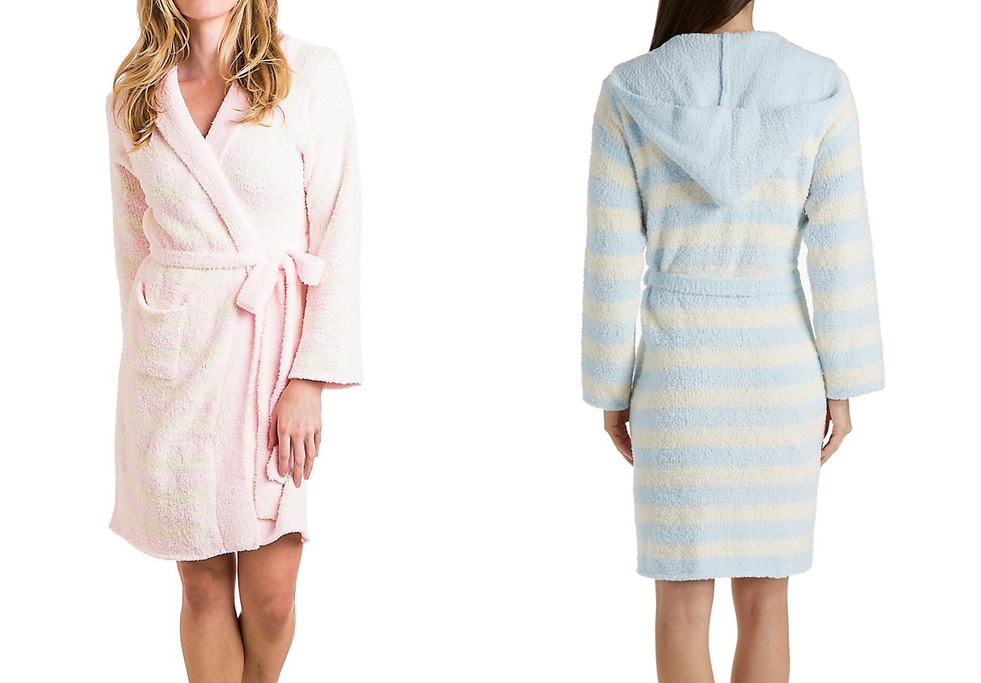 SOFTIES BY PADDI MURPHY
Size Your Sleepwear Right
Choosing the right bath robe size is fairly simple as most are available in standard sizes like small, medium, large, x-large, and plus sizes.  
Sleep wear and loungewear sizes can often vary from one manufacturer to another. So, it's important to pay attention when shopping and try before you buy to ensure that you're getting the perfect fit for your figure.
A comfy fitting robe will be easy to move around in without tugging at the back or shoulders, but won't be so loose that the sleeves hang down over your hands or that it's falling off your shoulders.
Take an extra moment or two, and try on a few hooded robe styles to ensure that you're getting the best fit that you can enjoy for years to come.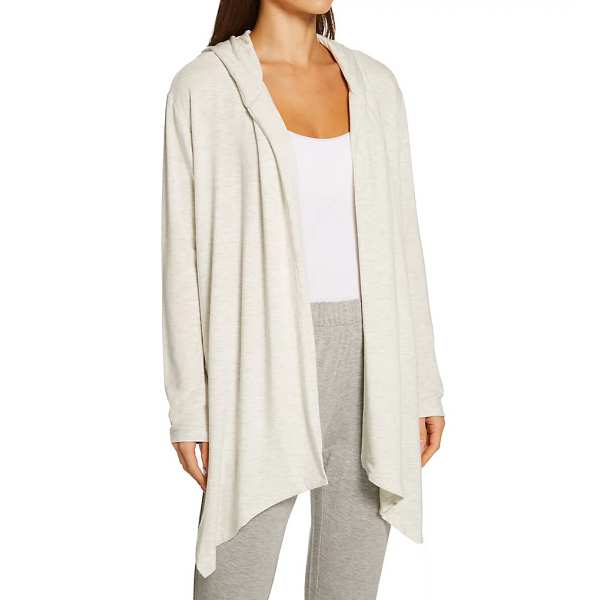 CALVIN KLEIN