The Best Warner Bras That Fit
FTC Disclosure - If you make a purchase by clicking a link on this page, we receive a small commission. There is no cost to you, and this does not influence our content. 

---
Quality everyday Warner bras that fit well have been a long standing tradition with the popular American lingerie company, Warnaco as far back as 1904.
With a great range of bra sizes and numerous types of bras to fit every shape and silhouette, you are assured this intimate apparel manufacturer knows what they are doing.
So many women, while they think they are wearing the correct bra size, are not, and this can affect the way a bra fits and feels throughout the day.
Throughout a woman's life her bra size will fluctuate because of things like pregnancy, weight gain or loss, and menopause.
Warner Bras That Fit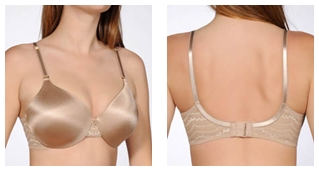 So, it's very important that you have a professional bra fitting on a regular basis to make sure that you're wearing the correct bra size.
About once a year is a good idea, provided there are no major life changes.
Assuming that you already know your bra measurements, how do you get a better bra fit? bra fit? Whether you wear full figure bras or petite bras, there a few easy tips to help you get the best possible fit:
The best bras feel comfortable and do not rub or leave marks when you take them off.


Your bra cups do not gape anywhere, and the breast tissue does not spill over over the top or the sides.


Your bra straps do not dig into your shoulders.


The center piece of your brassiere (called the gore) fits comfortably against your skin.


Warner Bras That Fit
---
Choosing the right types of bras for your shape is also key to getting the right bra fit. Warner bras that offer a stretchy lycra blend are a great choice for a range of shapes and silhouettes.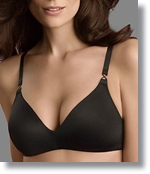 Whether you are fuller in the bust or have a shallow cup size these bra styles have an easier fit than traditional rigid brassieres.
The general rule of thumb here is if you have a fuller or larger bustline it's better to opt for full bras with fuller bra cups that will cover the breasts completely and eliminate any unsightly spill overs under your close fitted clothing.
If you have a smaller bust then demi cup bras or half bras with a smooth seamless fit are a good choice as they minimize gaps and excess fabric, while providing an enhanced lift.
And, if uber cleavage is what you want, then padded pushup bras are of course the ultimate extra brassiere boost that maximize cleavage.
Warners bras provides a comprehensive range of bra styles that will flatter your bust not matter what your shape or size.
In business for over a hundred years, Warner lingerie has a reputation that is second to none for comfortable, high-quality lingerie fabrics combined with great brassiere know-how.
That's what makes them a lingerie drawer favorite for so many of today's savvy women.


Return to Warner bras and lingerie

Return to beautiful lingerie