*FTC Disclosure - If you make a purchase through a link on this site, we receive a small commission at no extra cost to you.*
Demi Cup Bras - The Lingerie Secrets You Need To Know
Demi Cup Bras - You don't have to be an A-list celebrity (with a body to match) to rock a demi bra. In fact, this is a bra that works and flatters every body, no matter your shape or size, or social status.
From petites, to plus size, and everywhere in between, the demi cup bra is one of those must-have bra styles for any woman's collection.
We're sharing insider secrets to help you dazzle with diva-like confidence, and telling you why you can't live without at least one in your lingerie drawer:
Demi  Cup Bras Work For A Multitude of Clothing

Some bras are for seduction, while others are more about function and practicality.
Demi bras are an excellent choice no matter what clothing you find yourself wearing.
Whether it's for everyday wear, to surprise your beau, or for a special occasion, a demi cup style meets whatever your needs are.
Did You Know?

The darling of the lingerie world, a demi bra (French for half bra or half cup bra), offers less coverage than traditional full cup bras, but more coverage than balconette bras.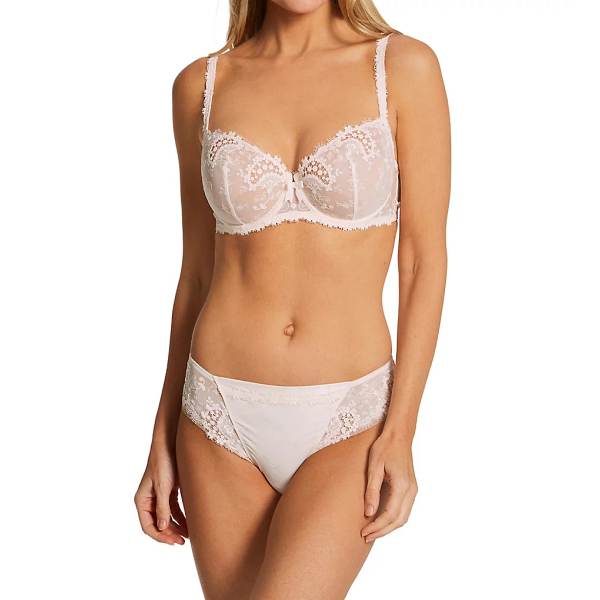 Choose Your Bra Size & Support

Demi bras come in a variety of shapes, sizes, and styles, and there's one to suit virtually every shape and silhouette. Here's what to look for:

Plus sizes will love the supportive underwire and should choose wider cut straps for lift, a wide band, and opt for lightly molded cups.

Petites can choose styles with more padding to help boost their bust.

Average sizes can take their pick of padded, sheer, or anywhere in between.
Wear A Half Bra Just For You

While demi bras can certainly command attention of a lucky audience, you'll love the femininity of the bra style, and the stunning silhouette it creates.
Whether you're dressing up for a special occasion or just heading to the office, slipping into an extra special bra is a fun way to treat yourself and add a little extra luxury to any moment.
Embrace Your Beautiful Lingerie Curves

One of the amazing advantages to this beautiful lingerie is that it is designed to enhance your cleavage, no matter what size your bust is.
Even the smallest sizes get a boost from this popular bra style. And, the bonus is that demi bras ate phenomenal at creating killer curves better than any other bra style.
And, fuller figures benefit too. They get a good amount of support and boost from the bra band, while showing off their assets in this sophisticated bra.
Carmen's Tip
Though these sexy bras offer less support than traditional women's bras, they are an ideal choice for low cut blouses, sweaters, dresses designed to show off your decolletage.
Kick-Start  Your Confidence

You don't have to be a diva to embody the same confidence and attitude. A stunning demi bra makes you look drop dead gorgeous and acts as a beautiful secret that only you know.
Whether you're prepping for a special date, making a big presentation at work, or just need a little extra sass in your step, wearing a half bra is an easy way to embody a diva-like attitude.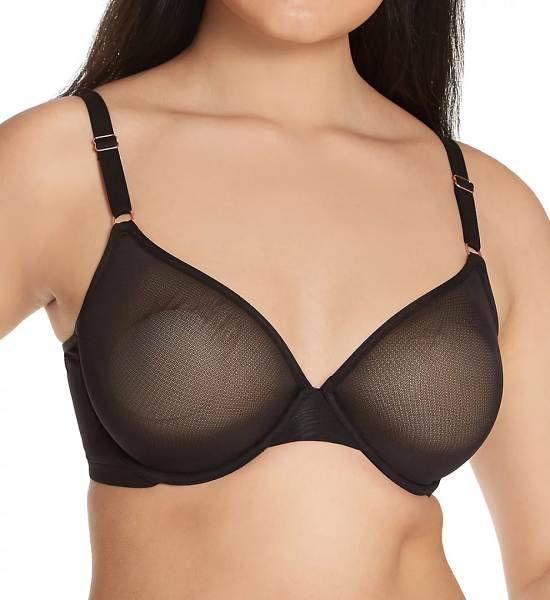 Demi Cup Bras For Every Style

Flatter your fashion sense with a half cup bra that works with your own unique lingerie tastes.
From frilly to femme fatale, sexy to sporty, you'll find a demi cup bra to fit seamlessly into your personal style and the rest of your lingerie collection.
Don't forget to stock up on basic bras, like seamless microfiber demi bras in black and nude, no matter which lingerie look you prefer. These great bra styles are a beautiful lingerie basic for any lingerie drawer.