*FTC Disclosure - If you make a purchase through a link on this site, we receive a small commission at no extra cost to you.*
How To Understand Bra Measurements For The Best Fit

Bra Measurements.  It all seems so complicated.  And, as tempting as it may be to ignore the labyrinth of band and cup sizes and hope for the best the next time you're bra shopping, understanding the basics of sizes and how they work can make a big difference.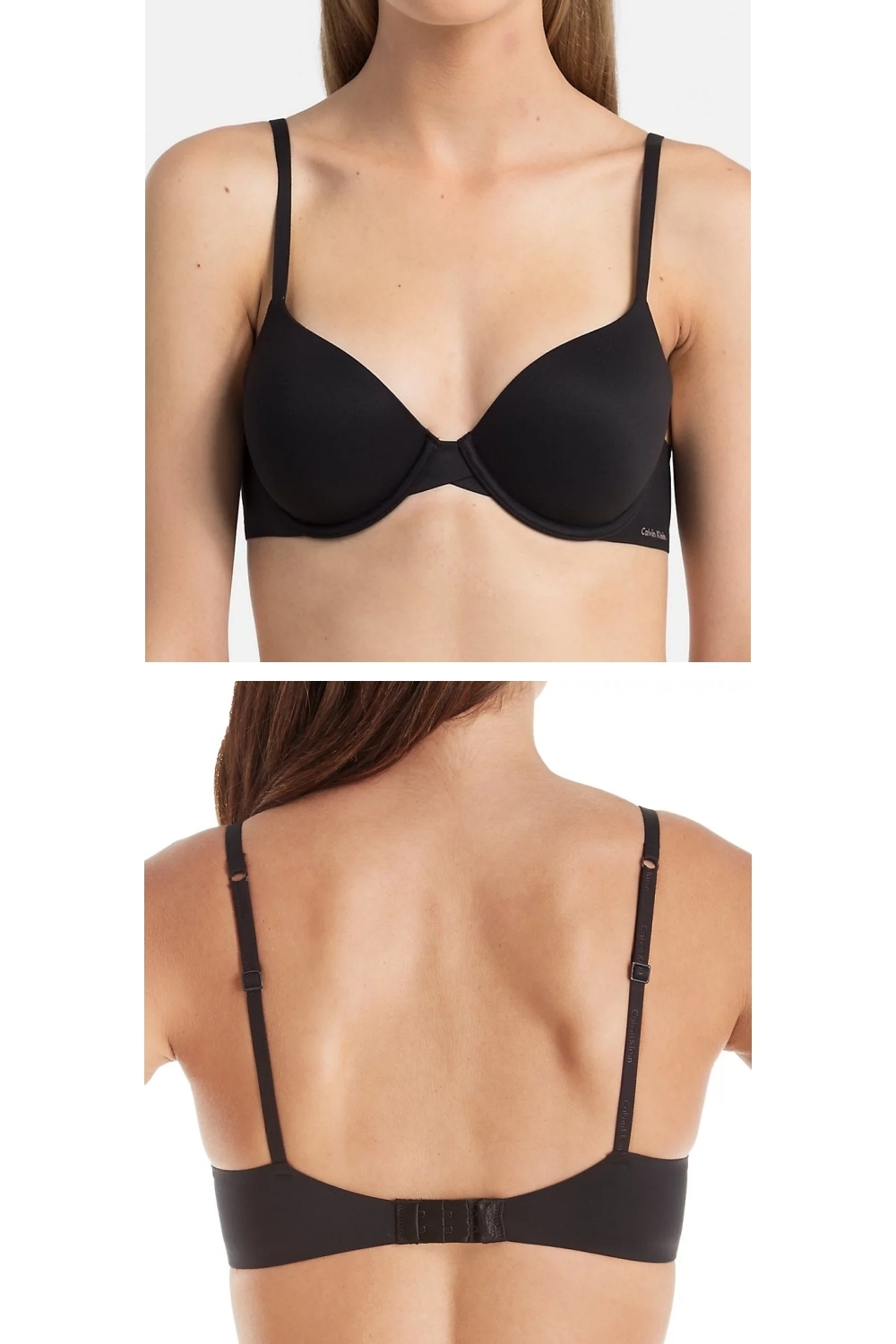 The first step in getting the knack of bra measurements is unscrambling the numbers that are needed and what they mean. 
There are two numbers that you'll need - and, both work together. 
The first number is known as the band size - it is the measurement that goes all the way around your body, right under your bust. 
The second number is your bust size - it is the measurement that goes all the way around the fullest part of your breasts.

The magic in finding the best bra fit is in interpreting these two measurements, plus a few very helpful tips. Below, we share a quick video, then move on to steps and details.
Finding Your Bra Size - Step By Step Bra Measurements

Take a deep breath! It's easier than you think. You'll need a pen and paper, and someone to help if you're so inclined. Here are the basic steps on how to take your bra measurements to determine your size:
Step 1: wearing an unlined bra, measure right under your bust making sure the tape measure is parallel to the floor all the way around.

If you get an even number add 4 to get your band size. If you get an odd number add 5.

Odd Number + 5" = Your Band Measurement
Even Number = 4" = Your Band Measurement

Step 2: now measure around the fullest part of your bust. 

Every inch that measurement is more than your band size equals one cup size. So, if your band size is 34 and your bust measurement is 35, you're an A cup, if your bust is 36 you're a B cup, and so on. If the difference between your band and your bust is less than 1 inch, you're a AA cup.
Difference


0-1/2"

1/2-1"

2"

3"

4"

5"

6"

7"

8"

9"

10"

Your Cup Size

AA


A

B


C


D

DD or E

DDD or F

G

H

I

J

Bra Measurements Are Just A Guideline!

Remember that bra measurements are just a guideline. Whatever your official bra size is, whether it's a 32A or 36E, keep in mind that it's just a number, a suggested size, and NOT something that's set in stone.
Each bra and each manufacturer you try will fit and feel a little differently, so you may need to size up or down. Be flexible as there are no right or wrong measurements. It's all about feeling good and looking great.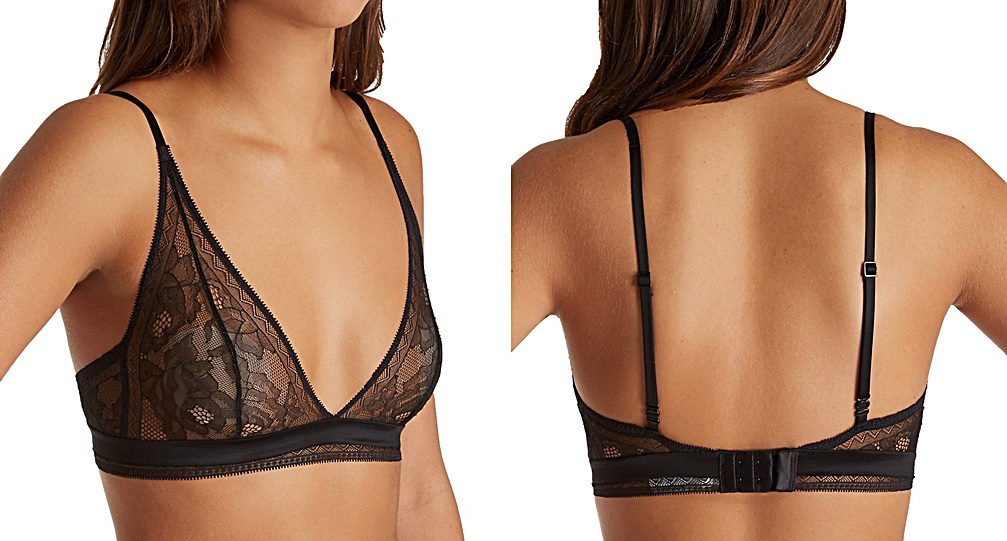 In addition, women's bodies are always changing with hormonal shifts, weight gain, weight loss, muscle gain, and age, so chances are very great that the bra size you were in your twenties may not be the same size when you're in your forties.
Make sure to get re-measured every couple of years to make sure you're still wearing the best size for your body.
Carmen's Tip
Throughout the year popular bra manufacturers send their lingerie specialists to department stores like Nordstrom, Macys and Saks for in-store bra fitting events. These events are usually complimentary.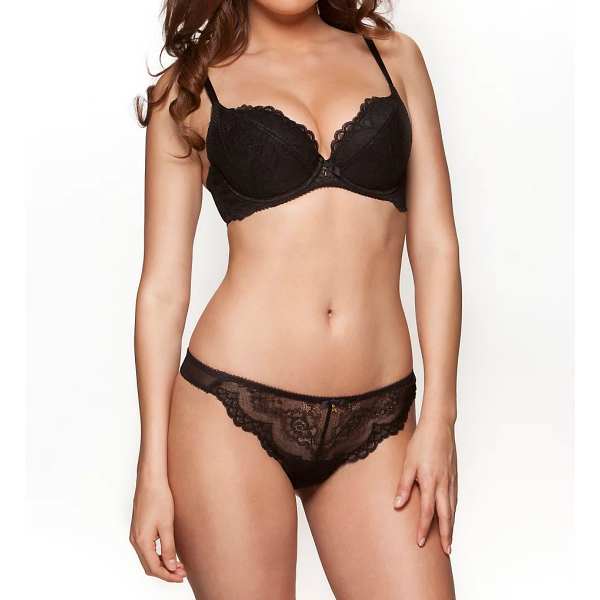 Every Bra Brand Is Different!

Here's a secret that everyone in the lingerie industry knows but never publicizes. There is no such thing as universal sizing when it comes to brassieres and intimate apparel.
So, for example, a Bali bra fits differently than a Victoria's Secret bra. The same goes for every other lingerie brand. Lingerie manufacturers set their own size ranges.

To get the best bra fit possible you'll need to explore several lingerie lines to see which ones cut their bras to best suit your size and shape.
Women tend to be loyal to certain brands that really work with their bodies, but don't be afraid to branch out once in a while and try something new too.
Did You Know?
Bra fitters are very knowledgeable about bra styles and measurements. They're a virtual encyclopedia about which styles and sizes will and won't work for your shape.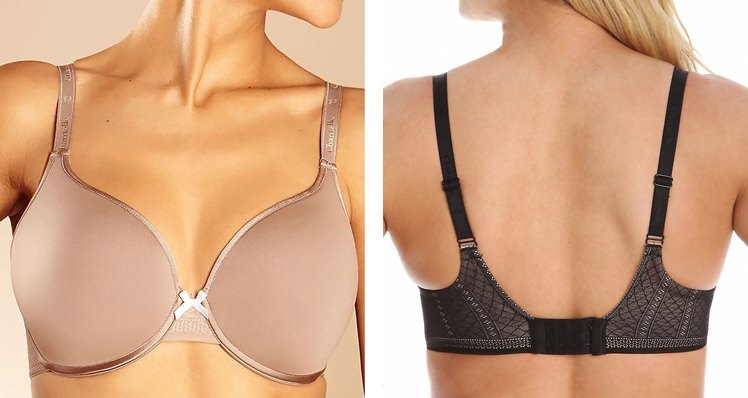 Don't Be Afraid To Switch Bra Styles

Each different style of bra fits a little differently, so keep an open mind and be willing to try on a range of styles, even if they're from the same lingerie brand.
A 36C balconette bra might seem too small, but the same size in a full coverage style might be just right.
Don't automatically assume that an ill fit is due to size; you may consider another style instead to get that perfect fit.
Ask Carmen...

Q. Are expensive bras worth it? 
A. Like all things, you get what you pay for.  It's worth the extra money to buy a brassiere that you feel comfortable in. Wearing uncomfortable bras that constantly pull, bulge or scratch is not worth the few extra dollars that you'll save.
When In Doubt, Ask A Lingerie Professional!

No matter how skillfully you've taken your own bra measurements, it's still a good idea to get a second opinion from a lingerie professional, especially if you're still struggling to find the correct bra size, or style.
They can steer you in the right direction to find the designers and styles that will work best for your silhouette, without you having to do all the leg work on your own.
They'll also be able to help with subtle adjustments in size, strap length, band fit, etc. that can make a world of difference in getting the best fit of your life.