*FTC Disclosure - If you make a purchase through a link on this site, we receive a small commission at no extra cost to you.*
Bra Sizes - What You Need To Know About Popular Brands

Bra Sizes - Finding the right size can seem impossible – once you have the right bra measurements and you're armed with your proper size, it's still a matter of nailing down the style and cut to give you the perfect fit.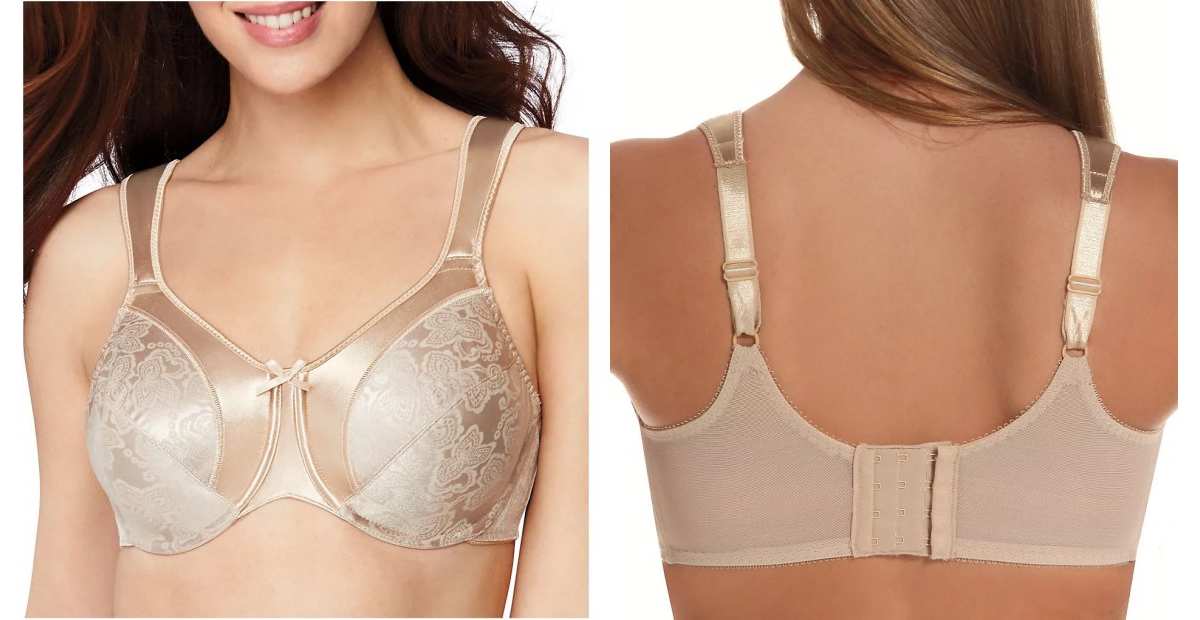 To confuse the situation even more, brassieres vary from brand to brand, and it's like looking for a needle in a haystack. What's a girl to do?
No worries, we're here to help by taking all of the guesswork out of sorting out the best lingerie brands and their sizing subtleties to make finding the perfect fit a breeze. Here are the top 5 sizing secrets that every woman needs to know about her favorite lingerie brands -

 Cutting Through The Lingo of Bra Sizes

Each lingerie brand has it's own terminology to set themselves apart from competitors, but this can be hard to navigate when you're bra shopping.
Full coverage, full cut, full cup, and full bust – are all ways that various brands describe their bras cut for larger busts.
On the other end of the spectrum, petites are often suited to brands bralettes, demi bras, or trend/junior lines.
Even those of us with average bra sizes need to learn the lingo of our favorite brands to determine the differences between molded cups, lightly padded cups, shaped cups, and so on.
To start off, this is mostly a process of trial and error and doing a little research, either online, or by speaking to a lingerie professional at a boutique that carries a variety of bra brands.
Once you start browsing and trying on bras you'll quickly learn the lingo of the top brands and know what to look for.
 Bra Fitting: Think Globally

Knowing where your favorite bra brands originate from will give you clues on how they'll fit:
European brands like La Perla, or Asian companies like Peach John tend to fit better on petites and small busts.

Bras from British or North American brands like Victoria's Secret, Agent Provocateur, and Gossard tend to cater to average to fuller busts.
Popular Bra Brands

Knowing the background of your favorite brands will help steer you in the right direction when selecting bra sizes that best suit your shape:
Calvin Klein bras are chic and modern, offering sleek bra styles with a smaller, minimalist fit. Best suited for A to C cups.
Olga bras combine feminine styling with a larger than average to plus size, comfortable fit. They're great for C to DD cups.
Bali bras offer everyday bras that cater to average sizes. If, you wear a B cup to DD cup, they're worth checking out.

Glamorise bras blend great style with firm support for full busted and plus size women who wear C to F cups (or DDD bras). These plus size bras are well-known for their wider bra bands, comfortable cushioned straps and deeper cups.
 Bra Measurements: Understanding the Masses

Mass market bra brands like Victoria's Secret, DKNY, Calvin Klein, and Triumph cater to the average woman, whose bra size is roughly 34 C or D.
If your brassiere size is close to the average, you'll easily fit into bras from major chain retailers and department stores.
Trendier lines also aim to fit as many women as possible, so they use average figures to determine bra size.
If you fall outside of the average bra size range, you'll want to turn to brands that suited for specialty sizes, like Chantelle, Natori, Olga, or Blush to find bras that fit and flatter petites or full figures.
 Do The Best Bras = More Size Options?

Higher end lingerie brands tend to offer a wider range of sizes and fit options.
Chantelle lingerie, for example, gives women a wide range of sizing options and also helps narrow the selection based on the shape of your breasts, from shallow to full busts.
You don't see this kind of specialty sizing when it comes to widely produced or more budget friendly brands, which may be a good alternative if you're on a budget and have an average sized frame.

 Established Brands Know Bra Fit

Older, established lingerie brands like La Perla have been in the bra business for a long time, starting back in an era when custom fittings, hand craftsmanship, and tailoring were the foundation of their brand.
Newer brands are more likely to follow a more generic fit formula, which works well for average or medium sizes.
If you're a hard to fit size, or prefer a more precise bra fit, you may want to consider brands with a reputation for a more customized fit.