*FTC Disclosure - If you make a purchase through a link on this site, we receive a small commission at no extra cost to you.*
Best Bra Fit Tips For  A Beautiful Silhouette

Bra Fit - It's a secret that the supermodels know all too well. Having a stunning figure means more than simply slipping on your favorite bra and hoping for the best.
The crucial factor (and what most of us forget) in creating an enviable silhouette has a lot to do with how your bra fits.
It may seem like a trivial thing, but a great bra fit has a big impact.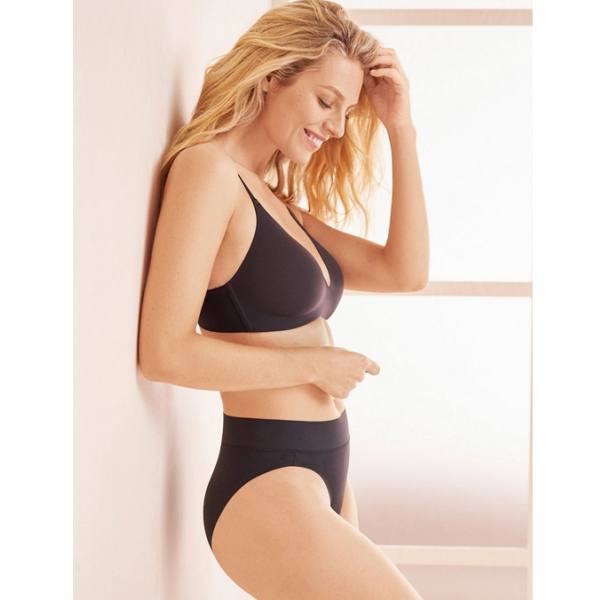 Get it right and you'll appear taller, thinner, and curvier in all the right places, no matter what clothes catch you fancy.
Get it wrong and well, let's just say that the looks you get won't be the ones you want!
No worries, you've come to the right place. From meh to marvelous, here, we take a closer look at the tips and tricks for getting your best bra fit ever.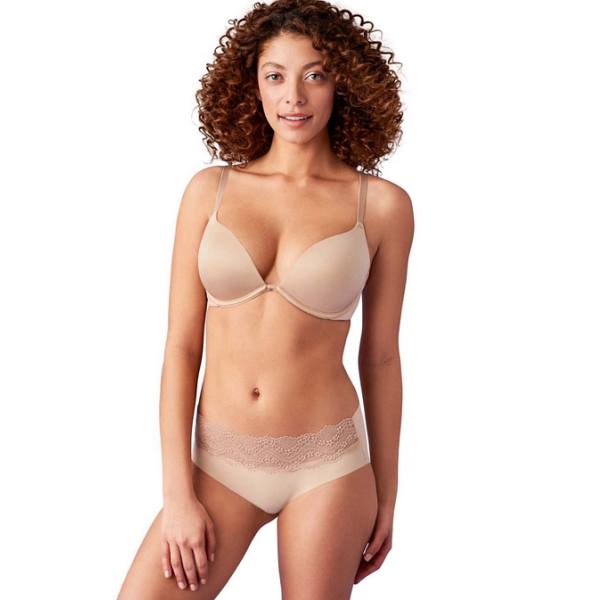 Bra Fit Tip: Take The Weight Off Your Shoulders
Contrary to what most of us believe, mother really does know best when it comes to posture. Listen to what she has been telling you all these years and stand up straight.
An ill bra fitting doesn't distribute the weight of your bust evenly and tends to put all of the weight in the straps, which creates hunched posture, strap indentations that make your shoulders sore, and a rounded back.
Look for a bra that provides support from 3 key places: the bra band, the cups, and the straps for an even fit that takes the pressure off of your shoulders and let's you stand tall and proud.
Did You Know?

No two silhouettes are the same, and bras that look and feel fabulous on one person may not look as great on another simply because our breasts are all shaped differently!
Your Bra Cups Runneth Over!
The key to making the most of your curves, regardless of your bust size, is to find perfectly fitting bra cups. This means they're not too empty or full, and that your breasts fill them out comfortably.
Bra cups that are too small will have you spilling out the sides and bulging out the top, creating a lumpy shape under your clothing.
And, it goes without saying that the opposite is true. If the cups are too big for your bust they'll be gaping open and leaving your bra edges protruding.
No matter how sure you are that you know your correct bra size, it's always important to try before you buy to ensure that the cut of the cups is just right for your shape.
                     Not Sure What Your Bra Size Is? 

Visit the lingerie section of your local department store, and make an appointment with a trained bra fitter.

She'll take your bra measurements, ask about your wardrobe preferences, assess your breast shape, and make suggestions on which types of bras and lingerie brands are a good fit for your silhouette.
Don't Forget The Bra Band
Too many of us make this embarrassing mistake all the time – trying on a bra in the fitting room and only looking at it from the front view. Doing this means you're forgetting half of your figure.
Creating a flattering silhouette means keeping your back free from lumps, bumps, bulges, and rolls that are caused by bras that don't fit properly.
So, please please make sure your bra band fits snugly enough to support you, but isn't so tight that it squeezes your back and pinches your skin.
Look for back smoothing styles with extra coverage, or front closure bras that keep the back seamless if you want an even sleeker rear silhouette.
Opt For A Brassiere With Some Structure
Flimsy cups can be cute for wearing in the boudoir, but when it comes to moving about your day, most of us require a little more support from our bras than just looking cute!
Look for lightly molded cups for a universally flattering fit, or opt for a little bit of padding if you need a little more oomph.
A sturdier cup provides extra lift and holds you in from all angles, keeping your bust looking perky and your shape from looking saggy.
Beautiful Lingerie - Move Around!
None of us holds a mannequin pose as we go through our day; in fact the opposite is true as we dash in and out of cars, on and off subways, up and down elevators, and well you get the idea. We're constantly on the go!
This is why it's so important to find a bra that moves with you, instead of just looking pretty when you're standing still. Help create a silhouette that looks beautiful no matter what you're doing by putting your bra to the test in the fitting room.
Lean forward to make sure you don't spill out of the cups, lift your arms above your head to check that your bra doesn't ride up. Do a little dance, and try whatever movement works for you.!
One of the best ways to ensure you're comfortable throughout the day? Choose a bra that moves with you and does not creep out of place. When your bra stays in place, you can be confident that you'll look fantastic all day long!