*FTC Disclosure - If you make a purchase through a link on this site, we receive a small commission at no extra cost to you.*
Pushup Bras - How To Save On Beautiful Styles

Pushup Bras - Love beautiful bras and lingerie, but pricey picks are keeping you from shopping till your heart's content?  No worries. Thankfully, when it comes to amped up cleavage, there's no need to sacrifice great style even if you're keeping your spending in check.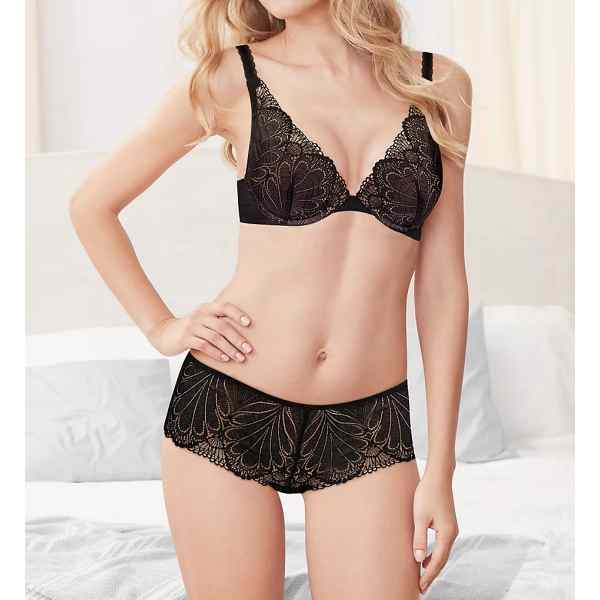 Designed to enhance your assets, the beautiful push up one of the most popular bra styles available today, and a top five favorite for any modern woman's lingerie drawer. 
Whether you're looking for smooth and seamless or sexy and strapless, there are a multitude of different styles for just about every occasion.
Below, we share some of the best ways to score great deals and discounts, and a few expert tips for choosing the ones that you've love to wear again and again.

Buy Pushup Bras And Lingerie Online

Want to know one of the best ways to cut costs on your bras and lingerie?
Add them to the list of items you shop for online. Your wallet will thank you...seriously.
Why? Shopping online is like having the world at your fingertips, especially when it comes to selection and pricing.
The internet offers an almost endless array of online stores that offer exclusive promo codes, deep discounts, and special offers, letting you save with every item you add to your cart.
And, because so many sellers now offer great enticers such as free shipping and returns, bra shopping online is a zero risk way to save big on push up styles.
Beautiful Lingerie Tip

If you're looking for styles that can be worn with more than one of your closet favorites, opt for pushup bras with removable inserts, breast petals or cookies that can be added or taken out.
This will give you more flexibility with your clothing and the ability to adjust your cleavage as you like.
 Become A Lingerie VIP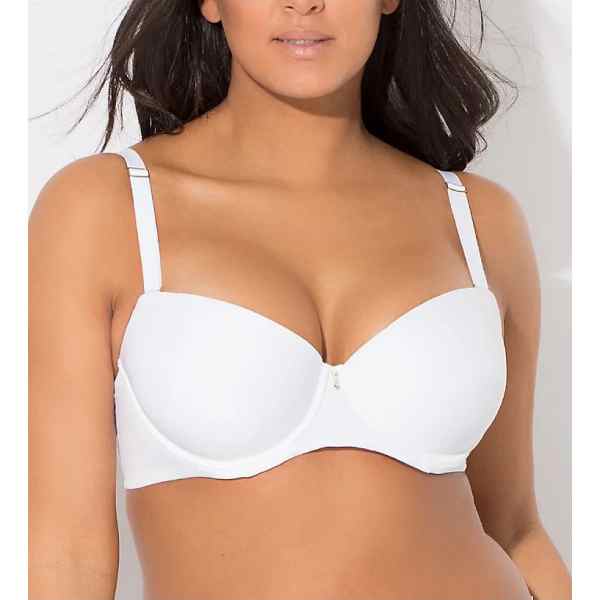 Not really interested in signing up for online offers? Don't automatically decline an offer to join their VIP club or mailing list.
Take a quick moment to review their offer. There's often more to it than an inbox full of junk mail. 
Instead, It may very well be a great way to gain the inside track to discounts and promotions not usually available to the general public.
In fact, many of the hottest deals available are only made to members of their frequent shoppers clubs.
Sign up and watch the sales and promotional events start flying your way. You'll love having the inside edge so you can score beautiful pushup bras and lingerie favorites that you've had your eye on at special members-only savings.

Wait For The Bra Sales

Did you know that online sellers and brick and mortar shops will often offer pop up sales throughout the season?
The trick to winning these discounts? You'll have to be diligent and patient if you really want to save big.
Decide on the styles that you want and then wait for retailer's semi-annual sales, often at the end of summer and the end of winter, to reap the biggest savings of the year.
It may take some restraint and strategic planning to hold out for the big sales. So, you'll need to keep a close eye on when the sales are scheduled to start. The savings you see will be worth it.
Best Tip - Keep track of sale dates in the calendar on your phone, and / or ask staff to let you know when they start!
Buy In Multiples

One of the best ways to save is to take advantage of bulk buying and stock up on several bras at a time.
From "buy one, get one free" special offers and greater discounts when you buy multiple bras, to purchasing mix and match sets, the savings can be significant.
Go through your lingerie drawer and keep a list of the types of bras that you have and the ones that need.
Watch for the specials at department stores and online throughout the year. When you find a bra style that you love, don't be afraid to take advantage of bulk bargains and stock up!
Pushup Bras - Insider Secret
Want a perkier look that really amplifies your cleavage?  Look for styles with graduated padding that's thicker along the bottom of the bra, and angled cups that push the breasts together. This gives your bustline instant maximum lift!

Look For More Affordable Designer Bra Lines

One of the best new trends among high end fashion designers is to offer multiple lingerie lines - from couture to budget friendly collections. 
How can this help you? It's a great way to get the styles and shapes that you want without the higher price tags of their pricier lines.

Some of the most popular designers, from Vera Wang and Oscar De La Renta to French lingerie favorites like Chantelle all have lower priced lingerie collections.
You'll be able to get the styles that you want in a push up bra without the hefty price tag while enjoying the designer label - the best of both worlds!

Don't Snub Brick And Mortar Stores

Beautiful lingerie isn't exclusive to pricey, specialty boutiques and high end stores.
While these shops can often be great sources of inspiration, they certainly aren't the only place to find great push up bras, especially when you're looking to save some cash.
Where else can deals be found? Keep an open mind and think outside the box. Expand your search and check out other shopping venues in the mall, department stores, discount retailers, and chain stores.

Think outside the box. You never know where you'll find the perfect pushup bra at a reasonable price that was made just for you.