*FTC Disclosure - If you make a purchase through a link on this site, we may receive a small commission on the transaction - at no extra cost to you.*
Full Bras: The 5 Most Popular
Brands In The World

Full Bras - Full figured women have more bra options available than ever before. Gone are the days of hard to find, matronly, and industrial looking plus size bras.
We're now living in a time where curvy women are finally being offered a wide range of bra styles, brands, colors, and price points when it comes to full cup bras....and not a moment too soon!
Of all of the great full size bra brands out there, we've rounded up our top 5 favorites. From the U.S. to Europe, discover the world of popular full figure bras: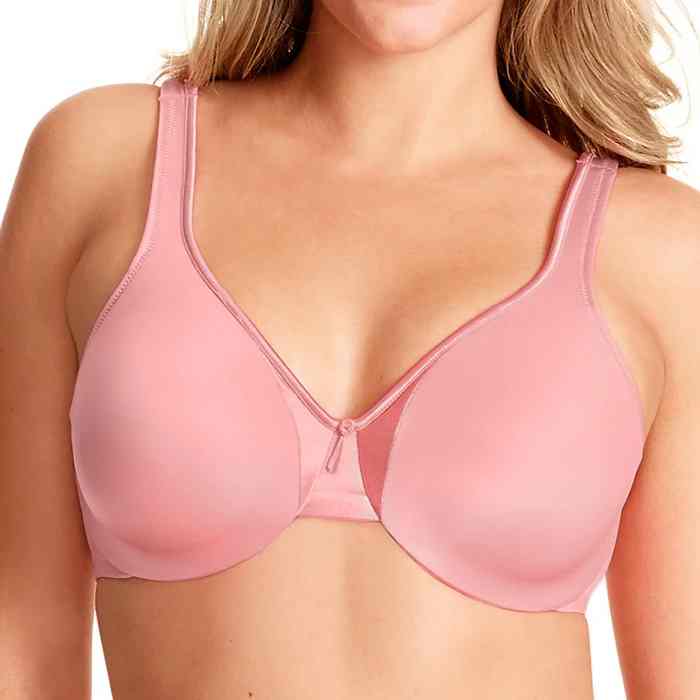 Full Bras: Olga Lingerie

Olga Bras
We adore this American luxury brand  (yes, there really was a woman named Olga who started it all) that provides stunning and supportive full bras for well-endowed women.
Olga Lingerie's appeal lies in the way they specialize in every day basics but make them look and feel decadent.
Indulge in a t-shirt bra, minimizer bra, or brassiere that's designed to sculpt your silhouette in fabrics and colors that take it to a level of luxe - unparalleled by other bra brands.
Goddess Bras

Goddess Bras
This British brand has a permanent spot at the front of our lingerie drawer. We can't get enough of the way these full size bras fit and flatter larger busts, and how unbelievably comfortable they are, without sacrificing sexiness or style.
Goddess bras are available in a wide range of styles, from sporty to sensual, and are trimmed with unique details that make each piece feel extra special to wear.
This specialty bra brand caters only to full figured bust sizes and have built their business based on support, lift, and the comfort that women crave.
Carmen's Tip
Bra sizes can vary a lot between lingerie manufacturers, so it's super important to try on any full bras you are considering before buying them.
 Chantelle Bras

Chantelle Bras
When it comes to luxury French lingerie that caters to full sizes, Chantelle lingerie is the first brand that comes to mind.
We can't get enough of their ultra feminine and elegant bras that give plus sizes all of the support and sculpting that they need.
Wearing a Chantelle full cup bra will make you feel like the most beautiful woman in the room. Once you buy your first Chantelle bra you'll be hooked for life.

Elomi Bras

Elomi Bras
This award-winning British brand is an essential part of any woman's full size lingerie collection. From their flirty, sexy styles, to their unparalleled design that really works with full figured women's curves, we're simply obsessed with this top brand.
Elomi bras ooze style, sensuality, and sophistication in a way that makes women feel beautiful, comfortable, and confident.
Full sized women can finally stop trying to hide their bust or feeling shy about showing off their figure when they slip into an Elomi bra that lets them flaunt their figure with killer allure and attitude.
Playtex Bras

Not only do Playtex bras fit and flatter full busts, and are some of the prettiest plus size bras we've seen, but they're widely available and accessible to just about every woman.
You don't need to hit a specialty lingerie boutique or shell out a small fortune for a Playtex bra.
This easily available American brand has been a favorite for women for decades and we love how we can find their gorgeous styles at any department store, and at an affordable price.
Supportive full cup bras are a great option that embrace the needs of modern, full figure women.
Bra Shopping