*FTC Disclosure - If you make a purchase through a link on this site, we receive a small commission at no extra cost to you.*
Half Bras - How To Wear Them For Your Best Look
Half Bras - The only thing better than buying a beautiful new bra is realizing just how perfectly it can be mixed and matched with just about everything in your lingerie drawer.
When it comes to half cup bras (or demi bras as they're also known), it's easier than you think to turn a pretty intimate apparel style into a versatile mix and match favorite.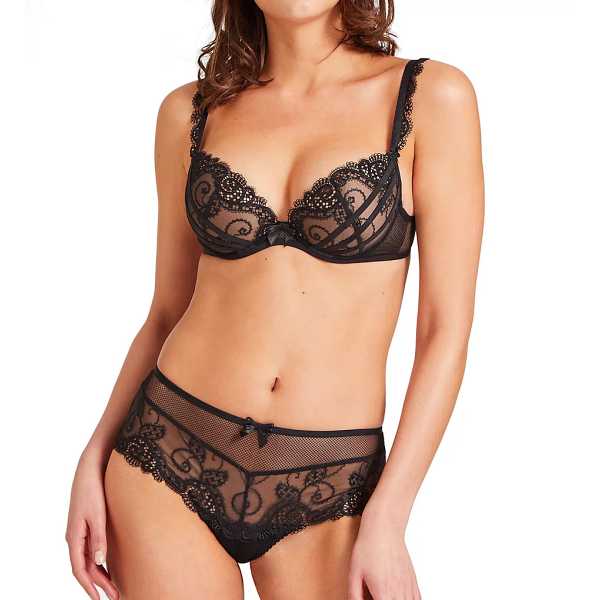 Want to know how? Follow along as we share how to create beautiful lingerie looks that you'll love to wear again and again.

Half Bras - Match Your Colors

Out with the old and in with the new is a familiar expression, and a great way to keep things fresh and exciting, especially when it comes to lingerie.
The key detail? Your bra and panties don't always have to be an exact match to make a fabulous looking set. In fact it's more interesting and inspiring to mix and match a new bra with favorite pieces that you already have.
How? Simply stick to the same color family to create a pairing that looks like they belong together. Here are a few examples -

A white pair of lace panties pairs perfectly with a white microfiber half cup bra
Or, try a sheer black demi bra with black silk boyshorts
Lingerie Tip
If your lingerie favorites are in the same shade range they'll look like a matching set (with a modern feel - if you mix and match textures), even if they're not.
Demi Cup Bras - Pair Prints With Solid Colors
Want to start building a different look that's stylish and well put together? Pick a solid colored half bra that picks up one of the colors in a print for a pairing that looks fresh and coordinated.
For example, a beautiful floral bra with a solid pair of panties makes a sweet set. Or, make the most of a simple single colored balconette bra by pairing it with any number of patterned undies from your lingerie drawer.
Half Cup Bra - Stay Within The Same Style

If you're wearing a cotton bra, choose similarly sporty underwear, like a pair of cotton boyshorts. Or pair pretty lace bras with equally ladylike panties in silk or lace.
If you're going for a minimal and simple bra style, keep you panties just as sleek. Staying within the same overall look will create a streamlined pairing that looks like they're made for each other.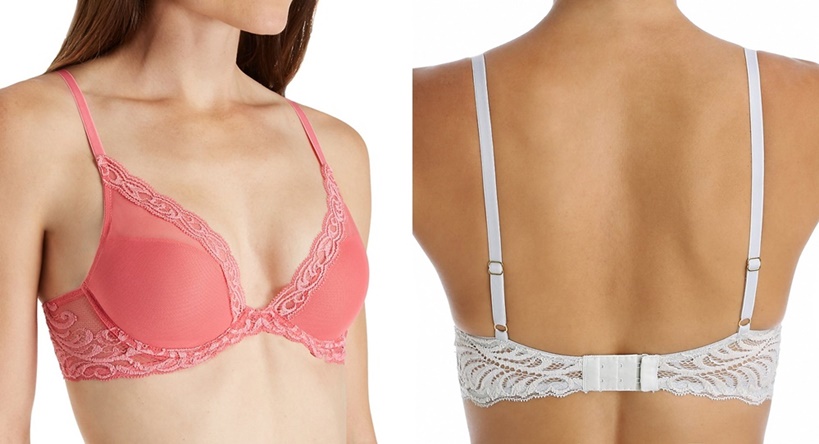 Ask Carmen
Q. Does this bra style offer support?
A. Yes, half cup bras with an underwire provide light to medium support.

 Mix Prints With Half Cup Bras
Go for a wild card pairing by wearing contrasting prints on both the top and bottom. Fashionistas everywhere have embraced mix and match prints when it comes to their clothing, so continue the trend all the way down to your underwear.
Choose polka dot panties with a striped half cup bra. Or, opt for a floral balconette to contrast against geometric print panties. Date to get adventurous with your pairings for a whimsical and fun look that makes any piece feel fresh.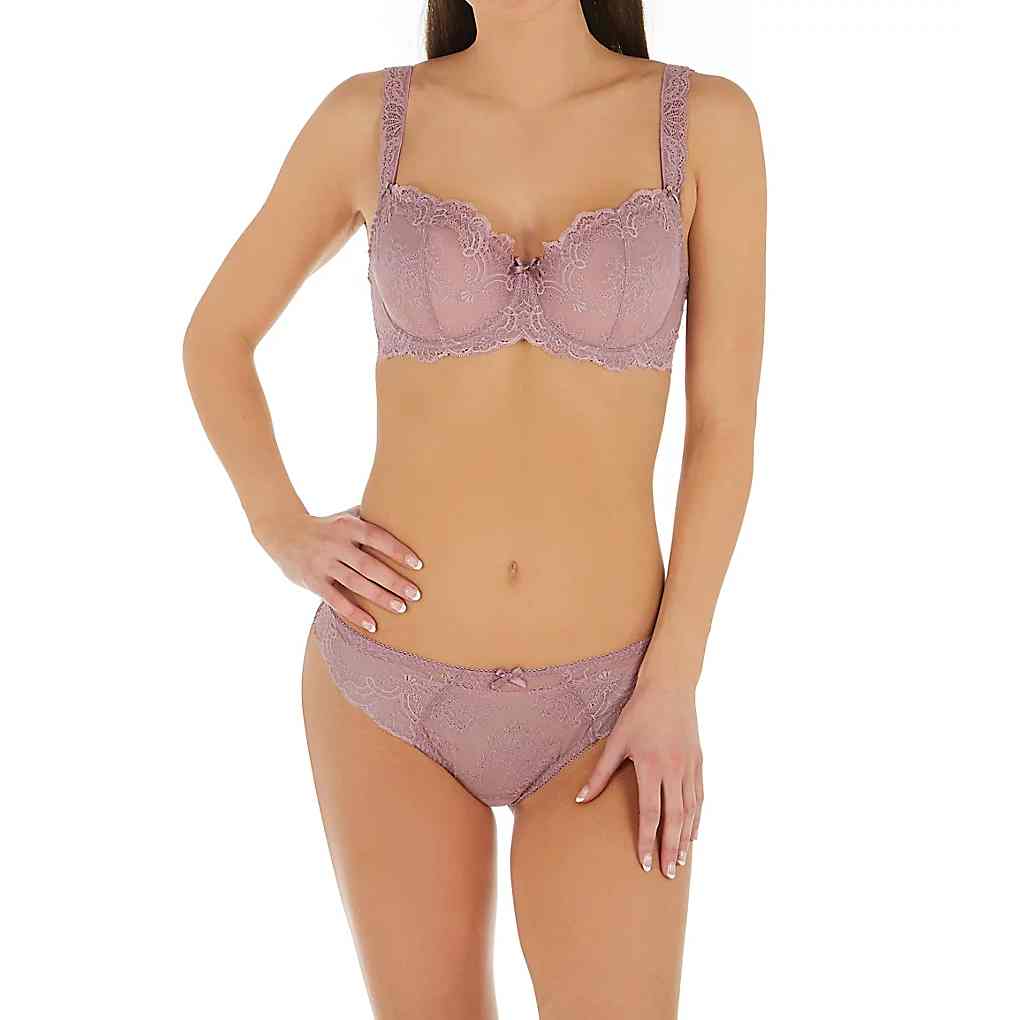 Half Bras - Create Some Fun With Color Blocks

One of the hottest trends in fashion is color blocking, or wearing bold contrasting colors together. Here are some great color combos - 

Try a bright red half cup bra with blue panties
Opt for a hot pink demi turquoise boyshorts
Pair a purple demi bra with a red thong
This look is fun and flirty. It takes a half bra into high fashion territory by kicking it up a notch with bold colors that are visually exciting - simply by pairing with panties that you already have in your lingerie drawer.
Mix & Match With Other Beautiful Lingerie

Try a silky kimono robe or satin robe to help coordinate with intimate apparel that may not necessarily match.
Pretty robes can have a blending and muted effect on your brassiere and any other beautiful lingerie that you've paired it with.
Adding an extra layer makes your entire look more special and sophisticated, so it becomes more about looking luxurious and ladylike and less about finding the perfect lingerie match.