*FTC Disclosure - If you make a purchase through a link on this site, we may receive a small commission on the transaction - at no extra cost to you.*
How To Get The Correct Bra Size:
Essentials For A Beautiful Look

Correct Bra Size - No matter how chic your clothing is, how perfect your blowout or manicure looks, or if you're accessorized like a fashion editor, if you don't have properly fitting underpinnings you'll never look your very best.
A great foundation makes the rest of your appearance beautiful, from your bottom layer to your finishing touches.
Start with the correct bra for your figure and you'll be well on your way to looking gorgeous. Here's how find your correct bra size and master the art of looking beautiful:
 Seek A Professional Bra Fitting

Stop by a local lingerie boutique that specializes in bras and intimate apparel, or a department store with a good bra selection, and have a salesperson properly measure you to determine your bra size.
There are ways to measure yourself but it's easier and more accurate when you're not contorting your body in the mirror to do it yourself.
Not only that, but lingerie professionals have a seasoned eye and can point you in the right direction, eliminating a lot of the guesswork.
They'll be able to recommend brands that will be suited to your shape and size so you don't have to comb the racks looking at every single bra.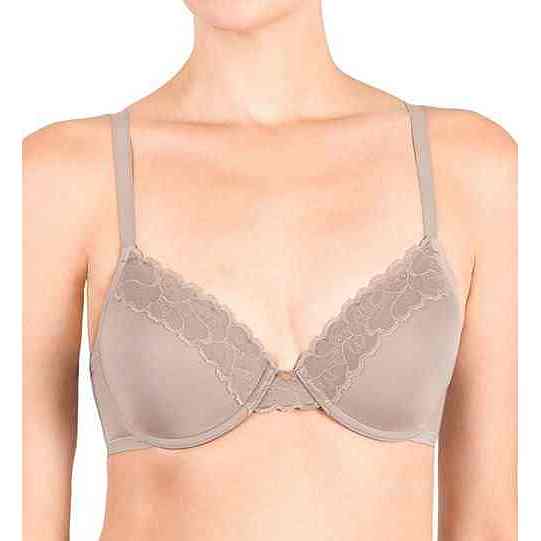 For The Best Bra Fit, Try It Under Regular Clothing

You're in the fitting room, and you've found a bra that looks beautiful, fits well, and feels comfortable. So that's it, right?
Wrong. Don't make the mistake of buying a bra without slipping a top on over it to see what it looks like under your clothing.
What looks great on it's own might give you an awkward shape, lumpy texture, or unflattering silhouette under your clothing.
So, it's worth it to take a few extra minutes and see if the bras you've chosen pass the clothing test.

If you didn't bring the right top for trying over your bras, ask a salesperson to bring you a simple camisole that you can slip on.
Bra Shopping 101
If you're going for a bra fitting or need extra attention from the sales person, try to schedule your shopping trip during non-peak hours.
They'll be able to spend more time focused on getting you the best bras and intimate apparel for your shape and size.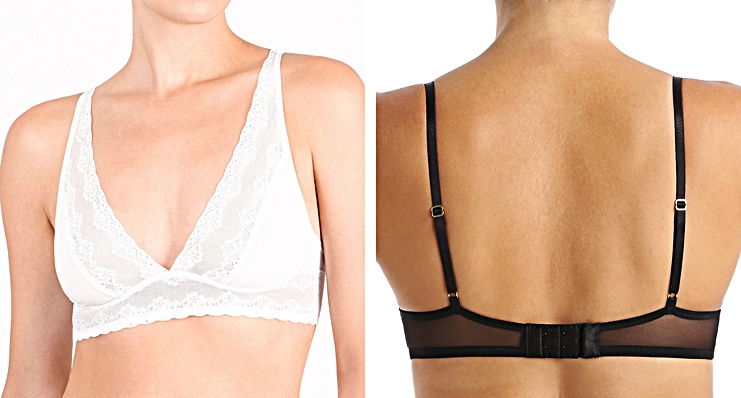 Correct Bra Size = All Supportive Elements

There are several key elements of a perfectly fitting bra – the bra band, the straps, and the cups. Make sure to pay attention to all of these elements when determining your correct size and finding the right bra for your body.
If the band and bra cups aren't supportive enough it will place all the weight on your shoulders, dragging you down and causing bad posture.

If the band is too snug it will cause lumps, bumps, and bulges.

If the cups are the wrong size they'll look baggy or you'll be bursting out.

It's a matter of finding a lingerie undergarment that's the proper size and fits well in all areas for a sleek, smooth, and supported silhouette.
Carmen's Tip...
Generally, you'll want to replace your bras every 6 months to 2 years. If, you wear your favorites on a regular basis you may want to replace them sooner.
 Try Different Bra Sizes

Even after you've found your correct bra size and measurements, you'll still need to try on several styles each time you shop to make sure you've got the right fit.
Sizes vary A LOT from brand to brand, and style to style, so while you might be a 36C in a Victoria's Secret bra you may have to try a sister size in a Calvin Klein or Triumph style.
This means you size up or down one band size and up or down one cup size. In this case you might try either a 34 or 38 band, and a B or D cup.
A sister size keeps your band-to-cup ratio the same, so you're not choosing a size that's out of sync with your usual proportions.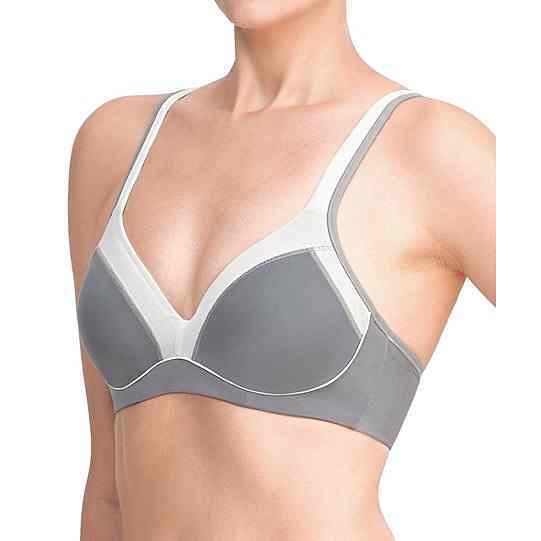 Don't Be Shy, Move Around!

Get the beautiful look that all women want by choosing a bra that fits well and moves with your body as you go through your day. In the fitting room make sure to:
stretch your arms overhead
lean forward
twist side to side

to make sure your bra isn't riding up, slipping down, or causing you to pop out of the cups.
The correct bra size helps you to feel secure and supported, which lets you feel comfortable and confident in knowing that you'll look great all day long.