*FTC Disclosure - If you make a purchase through a link on this site, we receive a small commission at no extra cost to you.*
Full Figure Bras - 5 Smart Ways To Save Money

Full Figure Bras - While it's easy to dream of a lingerie drawer brimming with lovely lace bras in every style and color, that may not be possible, especially if you're on a budget and need to conserve your cash.
But, as any savvy girl knows, there are always ways to sneak in a little luxury, and maximize your options, no matter how much or how little you spend.
Below, we share how to get the bra collection of your dreams and save a little cash while you're at it.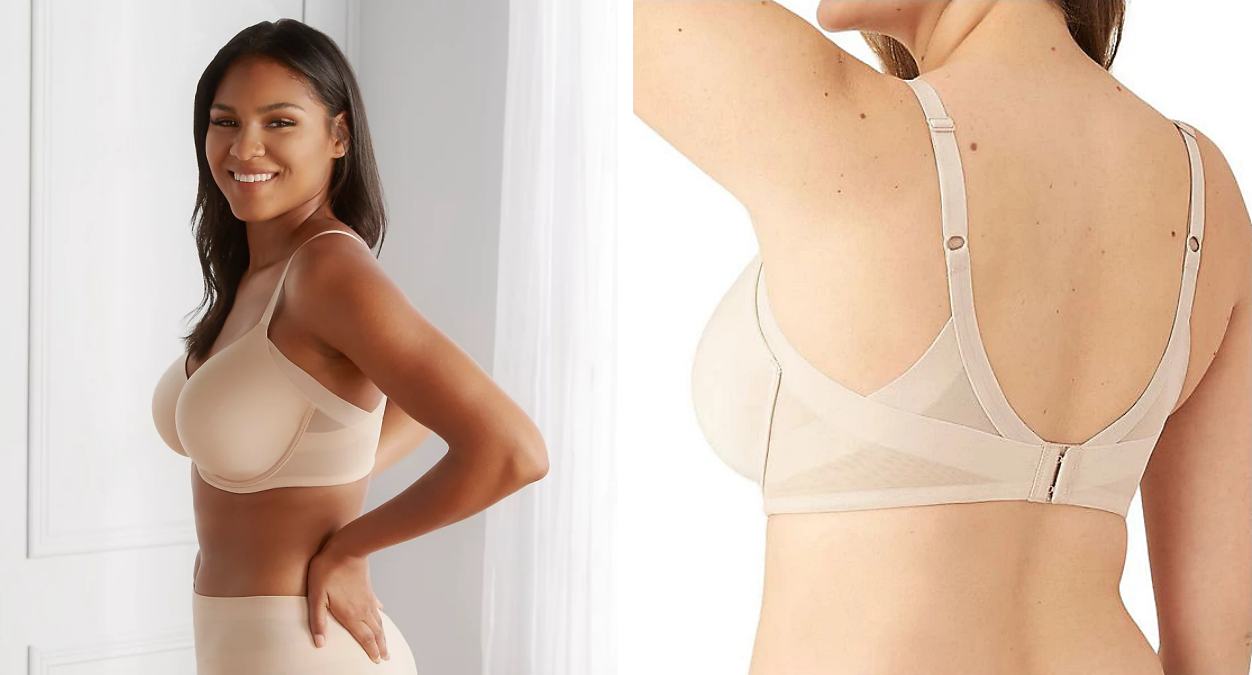 Buy Full Figure Bras In Neutral Colors

While a hot pink or polka dot bra is certainly attractive and might be tempting while you're in the store, a classic neutral shade like black, white, or nude is a smarter choice for everyday wear.
While these colors may not seem as exciting as more exotic shades and patterns you'll definitely get more wear out of basic colors like white, skin tone and black.

Black bras go under almost anything darker, and nude or skin tones go well the whites or pastels in your closet.
If you fancy something that's a step above the basics, try a shimmery champagne shade or a rich mocha tone that's close to your skin color.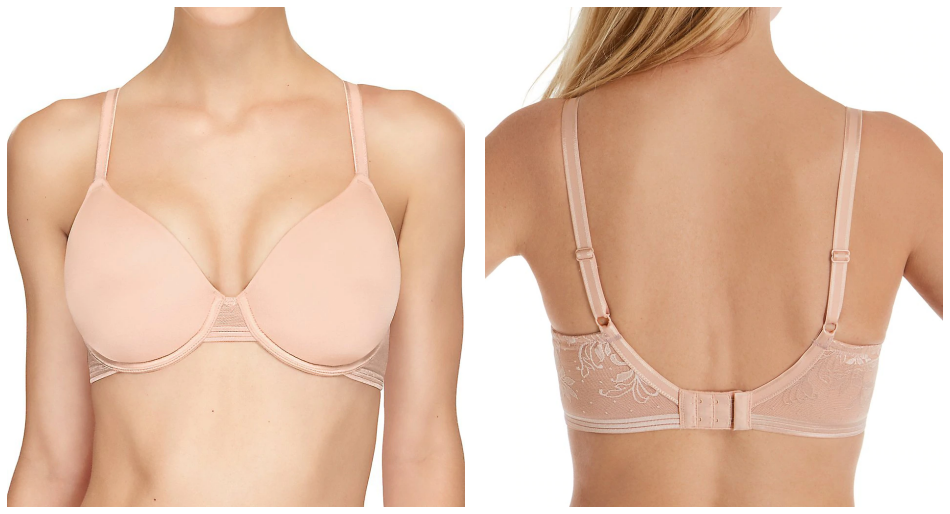 WACOAL
Try A Reversible Bra

Someone clever finally understood the need for multitasking lingerie and came up with the idea for the reversible bra, and we are forever grateful.
Eschewing traditional underwires, hooks and seams, this style is as supportive as it is comfortable and gives you the flexibility of two bras in one. 

Look for style with a neutral color on one side and a pretty shade on the other, for the best of both practical and pretty.
You'll love the options of two bras in one, and the savings you'll get from buying just one easy bra.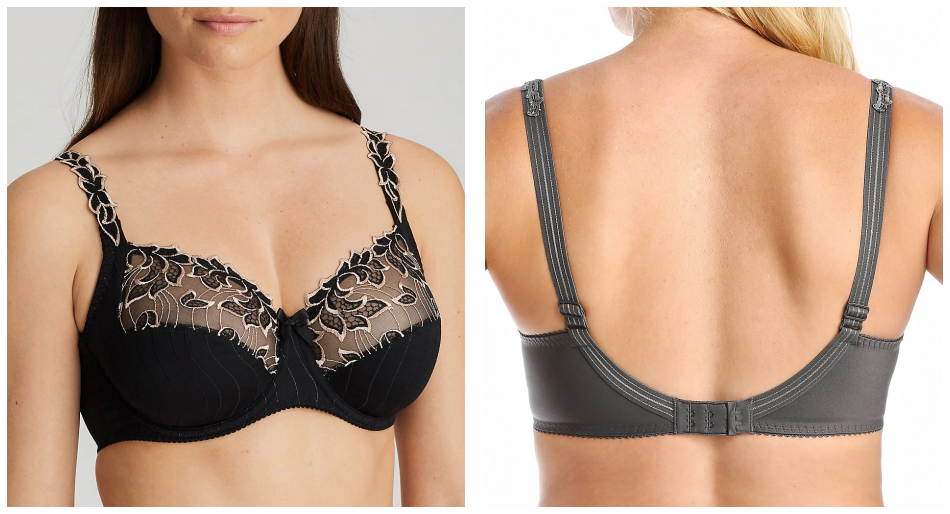 PRIMA DONNA
Opt For A Convertible Bra

These days it's all about specialty bras for every occasion. But, why invest in a strapless bra, a bandeau bra, a one-shoulder style, a racer back bra, a halter, and a regular brassiere when you can buy one capable chameleon that does it all?
An ultimate quick-change artist, the convertible bra, can be configured 5 different ways, making it a must have for full figured women with multiple wardrobe needs and a limited budget. Your bank account will love the savings!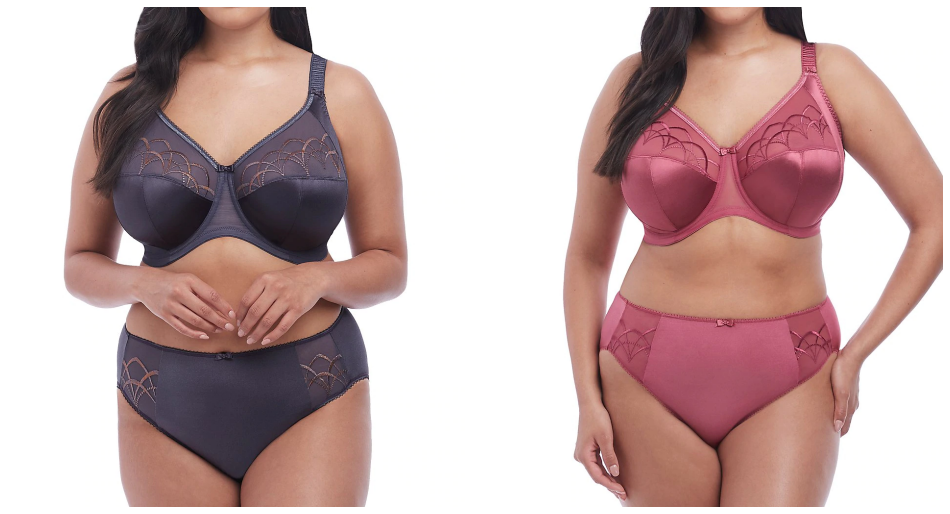 ELOMI
Consider Shapewear Bras

Another great way to save - be smart with the number of bras you need to buy and choose a style of bra with built in shapewear. It might be a body-shaping camisole with a bra top, a bra attached to a body-smoothing slip, or a bodysuit with a built-in bra that smooths and streamlines your back and torso.
Wearing an all-in-one bra and shapewear combo is more comfortable and cooler, and feels less bulky than piling on multiple pieces, and it helps keep your cash in your wallet so you can save for something special while still looking sleek and sensational.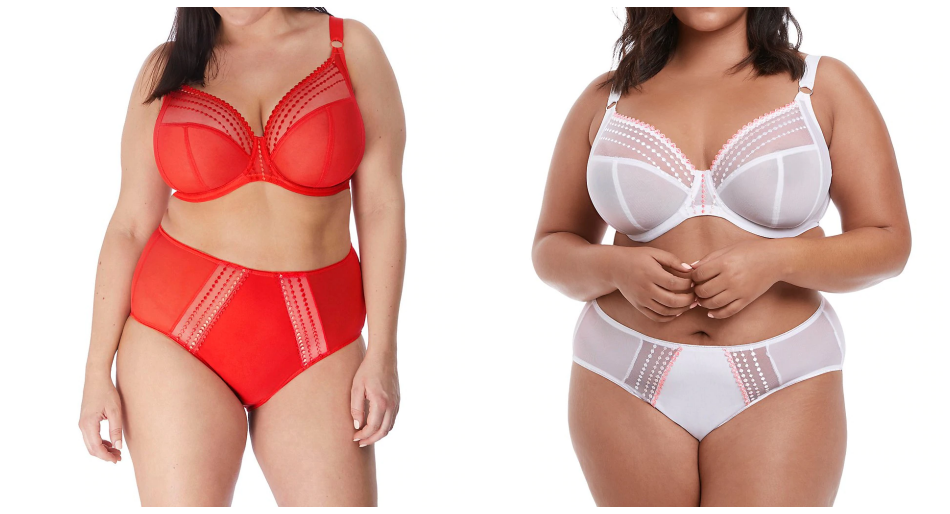 Make It Pretty Full Figure Bra

The concept of day-to-night lingerie is particularly pertinent when on a budget.
Take the time to find full figure bras that are both practical and pretty. Doing this means that your bra can do double duty - as an every day basic, and as beautiful lingerie that you can show off in the bedroom.
Eliminate the need to take off a basic bra and slip into another set when you're in the mood for romance by buying one beautiful bra that can do it all.
Think a black lace bra, a pretty floral printed microfiber bra, or a feminine style with decorative straps and ribbon trim. Save your cash and master the art of beautiful lingerie with a full figure bra that goes from day to night.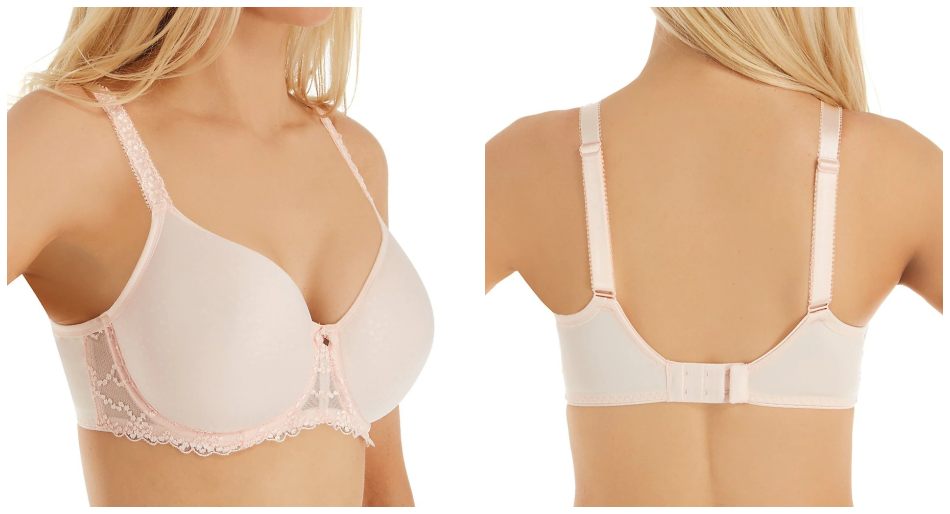 FANTASIE