*FTC Disclosure - If you make a purchase through a link on this site, we receive a small commission at no extra cost to you.*
Shapewear Camisole FAQs - What You Need To Know

Shapewear Camisole - Want to tame and tone your wobbly bits with a top that contours that hard-to-reach area under your arms, mid-section, love-handles and back for a smoother silhouette?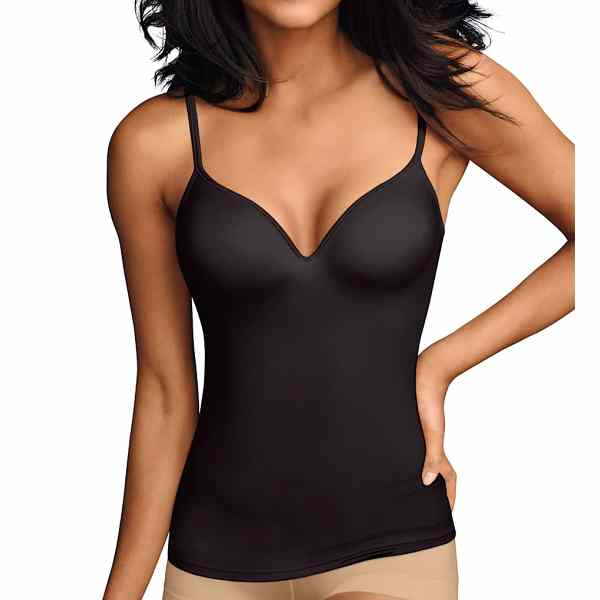 The solution?

Sleek and chic, yet totally practical and big on comfort and choices, a shapewear camisole is one of the best options that offers you 360 degree control.
Here, you'll find answers to your most frequently asked questions about camisoles - from what they're used for to whether you can wear them to work, and more. Let's take a closer look.

Shapewear Camisole - The FAQs
---
What's A Camisole Used For?

So many things! A camisole is an easy to wear pull-over style that can be used for just about everything in your closet.
A simple one piece shaper – sometimes called an undershirt – it can be layered under your clothes or as an outer garment (more about that later).
One of the most versatile styles in the world of control wear, a shapewear camisole provides a smooth and tailored look for sheer tops, shirts and blouses, knitwear and your form fitted favorites.
---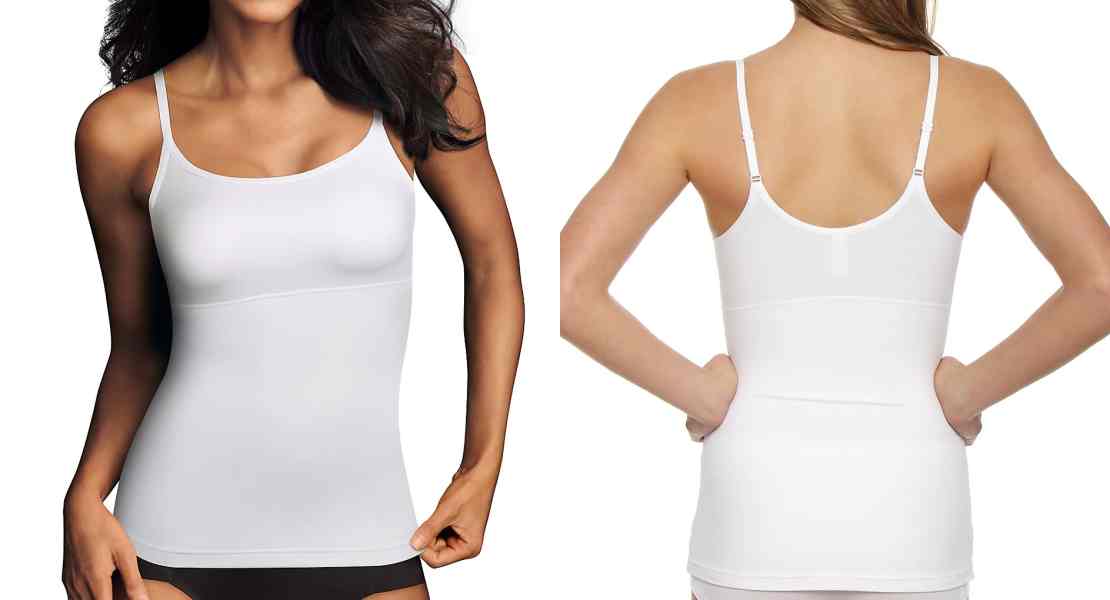 SELF EXPRESSIONS
---
A big advantage of a shaper cami is the variety. It's available in a full range of support options – light, medium, firm and extra firm (for high level shaping that often includes a tummy panel to minimize the mid-section) – making it easier to pick and choose what you want and more importantly, feel comfortable in.
Popular cami shapers include-
Tank top camisole – with a scoop neckline, traditional build-up shoulders and seamless sides
Classic cami – with a V or round neck and spaghetti straps
Camisole with built-in bra – with underwire or wirefree bra cups that are often lightly padded
Open bust camisole (torsette) – with an open bust that allows you to wear the bra of your choice
---
MEMOI
---
Do You Wear A Camisole With A Bra?
That depends on what you want. One of the great things about a shapewear camisole is its functionality.
It can be worn either way - with your favorite bra tucked comfortably underneath, or on its own without a bra if you're so inclined.
And, if you don't like the look or feeling of a bra layered under a cami shaper, but want the support of a bra? You're in luck there's a style for that - the camisole bra - that has a bra sewn into the cami.
---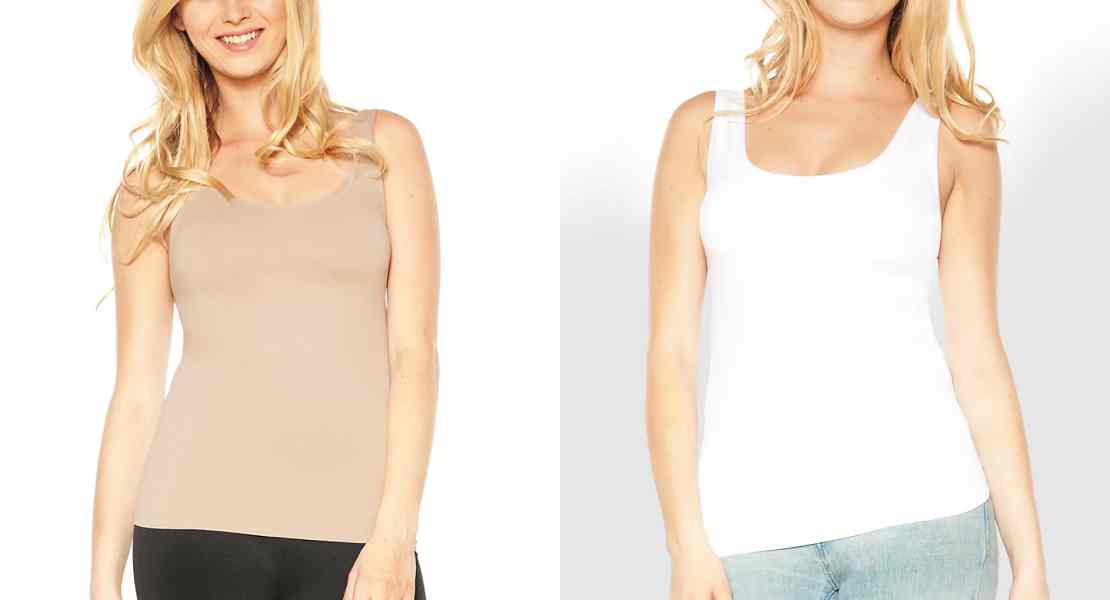 RHONDA SHEAR
---
A popular all-in-one that offers the best of both worlds – the flexibility of a cami together with the structure and support of a traditional bra, the bra camisole is a great style for everyday wear.
If you're not familiar with this style, there are two basic styles to consider -
Camisoles with underwire bra cups that are molded (with some stretch) and adjustable straps for an easy fit
Camisoles with wirefree or soft cups that are usually lined for better coverage (and modesty)
---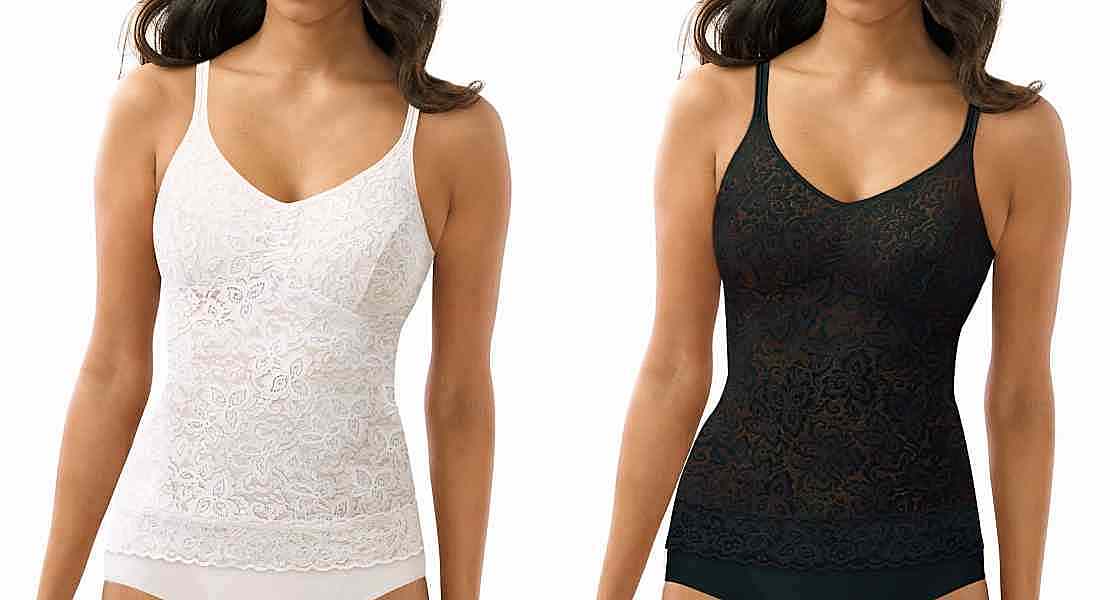 BALI
---
Can Camisoles Be Worn Alone?
Yes, they can be worn as a top, and in fact it's considered on trend to be creative, and mix and match them with your closet favorites.
The bonus of shapewear camisoles? They can be worn with just about everything, and they smooth, shape and slim your silhouette.
---
WACOAL
---
Tired of wearing the same old, same old, but don't want to buy a completely new wardrobe?
Why not try a few shapewear camisoles in different colors, necklines and trims that you can combine with key pieces you already have for fresh new looks. Here are a few suggestions -
A V neck white seamless cami with your favorite jeans – a cool, crisp summer look that's casual and stylish
A scoop neck black lace camisole with a pencil skirt or pants in a contrasting color – a fashionista favorite
A classic camisole worn under a suit jacket – a professional look that's great for work
A lace or mesh trimmed cami paired with pants or shorts – a sexy look for a night out with friends
---

Tip - If you want a dressier look, opt for styles with a lace or sheer trim along the top or bottom. Or, perhaps an all lace camisole – they're exceptionally pretty in black, and can definitely rock a sexy vibe.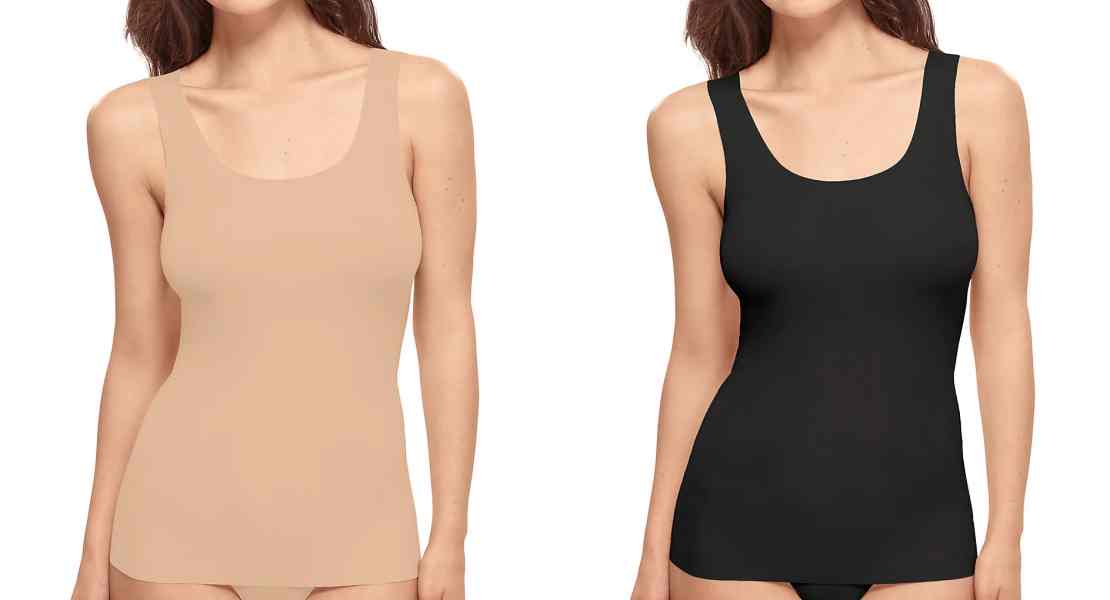 ---
Can You Wear A Camisole To Work?

Absolutely! Stocking your closet with these shaper basics is an easy way to extend your work wardrobe.
The key to pulling off a polished look for work? Take a look of your wardrobe and decide what you want to wear with a camisole.
Keep it simple with comfortable seamless styles in neutral colors like nude, white and black that can be paired with your favorites. And, consider the  following questions -
Do you want a camisole with a bra that's built-in or one without?
Do you want to layer a shapewear cami under your clothing, or wear it as a top, or both?
What level of control do you want? Light, medium or firm?
What will you wear your cami with?
Which style of neckline do you want for your bra camisole shapewear? Scoop, V neck, sweetheart or square?
---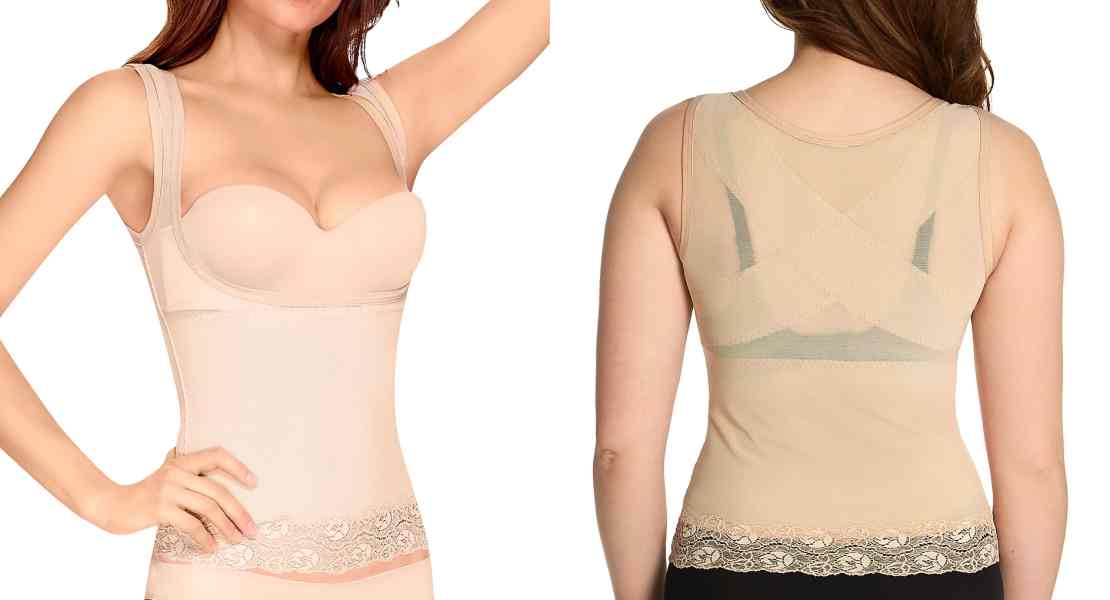 ILUSION