*FTC Disclosure - If you make a purchase through a link on this site, we may receive a small commission on the transaction - at no extra cost to you.*
Tank Top Camisole Tips
Tank Top Camisole - Like an old familiar friend that you reach for time and time again, camisoles never go out of style.
Camis are one of the few items in your lingerie drawer that can be worn as lingerie and clothing.
They can be worn as a pajama top, worn under pjs to keep you warm, paired with jeans, and layered under shirts and blouses.
And the bonus is there are a multitude of different styles of camisoles and cami sets that can be worn in a variety of ways.
The classic tank top cami has built up or wider cut shoulders. They can range from very wide (traditional/modest) to very narrow and delicate (modern) and everything in between.
Some of the more popular choices include:
Lace Trim Cami
Yoga Camisole
Plus Size Camisole
Sheer Cami Top
Silk Camisole

How To Wear A Tank Top Camisole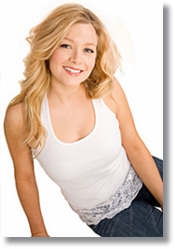 Are you looking for a casual or dressy cami tank top? Is it for weekend wear at the beach, or to the office?
In a business setting, it's better to err on the side of modesty, and opt for a looser fitting lace trim camisole, or silk camisole under your blazers and sweaters.
For a dressier look, choose a cami style with a hint of scalloped lace around the neckline.
Want a more casual look? Choose a cotton cami.
Buy several colors of the same style (cotton or microfiber are excellent choices) and layer them....with a hint of color peeking out from underneath.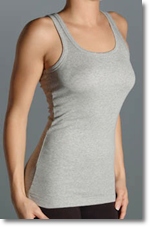 For a chic look - wear a crisp white cotton shirt over your tank top cami, knotting it at the waist. You'll look fantastic and only you'll know how little you paid!
Fun color combinations for layering are black with white...hot pink with orange (sounds weird, but looks amazing especially for summer), red with black, green with white, pink and purple, white with blue (perfect for a nautical look), etc.
Pick a tank top combination you've never worn before. You'll be pleasantly surprised by the compliments you'll get.