*FTC Disclosure - If you make a purchase through a link on this site, we receive a small commission at no extra cost to you.*
Panty Tummy Control Shapewear - The Most Popular Styles

Good panty tummy control shapewear is the foundation of a look-great and feel-fantastic day. Like an invisible best friend working behind the scenes, control top underwear is one of the best ways to tame tummies and hips for a smooth and beautiful fit.
Compared to the heavy duty girdles and not-so-feminine support undergarments of earlier eras that were often so tight  they left welts (and sometimes caused nausea), today's panty tummy control shapewear is quite different.
Made of innovative lightweight fabrics like nylon and spandex that are sleek and seamless, current styles are designed for maximum stretch and comfort.
The secret ingredient in the best shapewear styles available?
A synthetic fiber called Spandex (also known as elastane), used in many of the clothes we wear. Blended with nylon, it produces the most amazing shapewear with a soft touch and amazing elasticity.
The key element to spandex to remember? The greater the amount of spandex, the greater the stretch, support and control.
Here, to help you find the best panty tummy control shapewear, we take a closer look at three popular styles - from control briefs to thongs and shorts, think of it as your panty shaper essentials guide.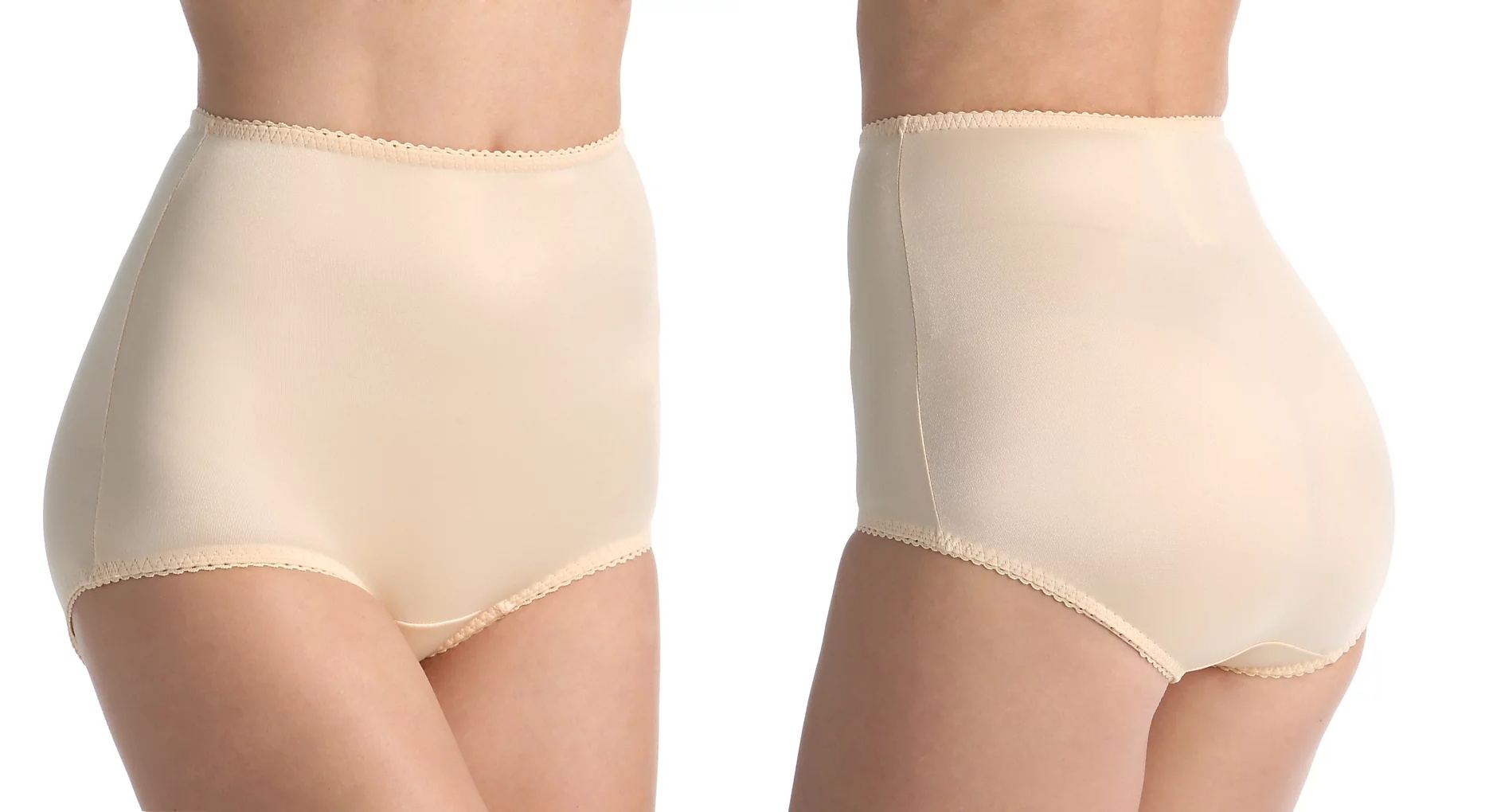 RAGO
Panty Tummy Control Shapewear Styles

Control Panties
The time-honoured essential, often referred to as the gold standard when it comes to shaper panties, control briefs are the perfect all-round shapewear solution to belly bulges and stubborn muffin tops.
Specially designed for the torso, these popular panties pull in and minimize the stomach and midsection while offering a smooth streamlined look that's great for everyday and special occasion wear.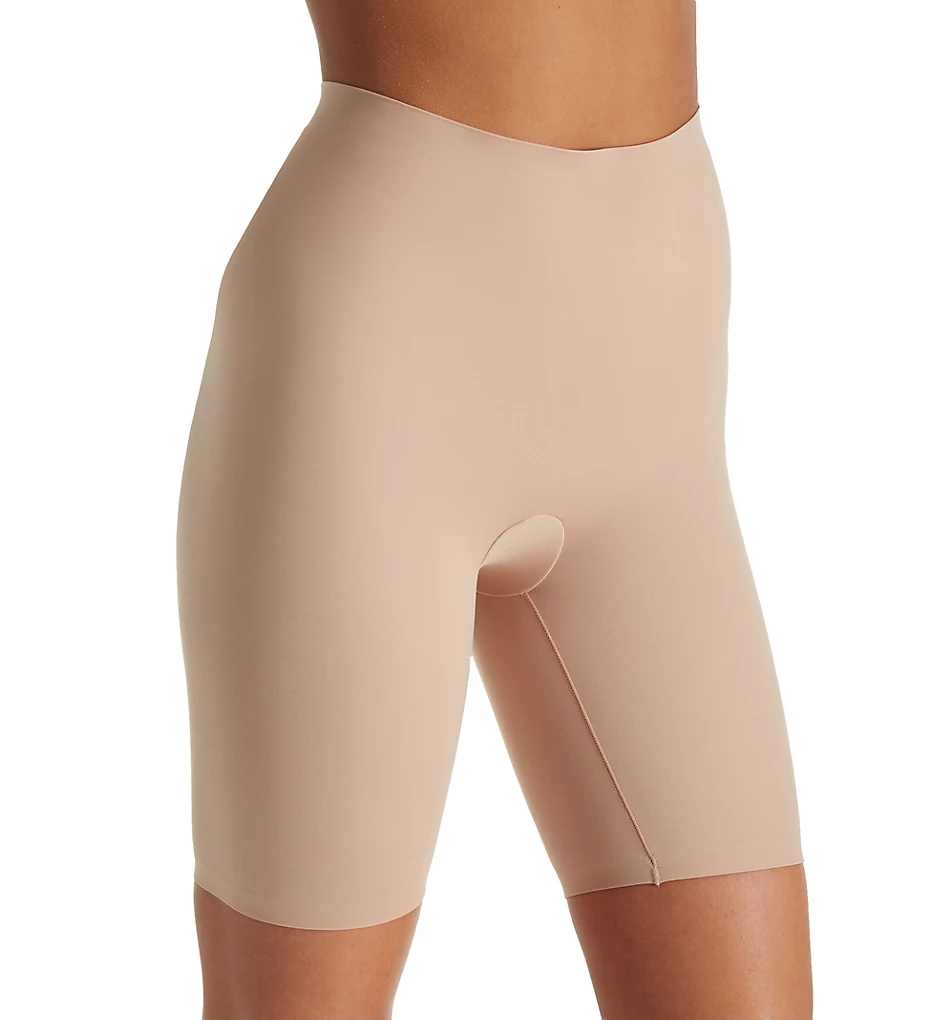 Control briefs are available in a variety of styles and lengths – from regular waist to all-in-one high waist styles that are also excellent for sculpting the upper torso and back.
If you're looking for a super flat stomach, consider panties with a targeted reinforced front panel that provides extra tummy control and support - a great choice for bodycon and super tight-fitting dresses and wardrobe favorites.
With an extensive range of control options – light, medium, firm and extra firm, control briefs with full rear coverage are one of the all-round best panty tummy control shapewear options for skirts, dresses, pants, knitwear and virtually everything in your closet – giving you greater flexibility with whatever you decide to wear.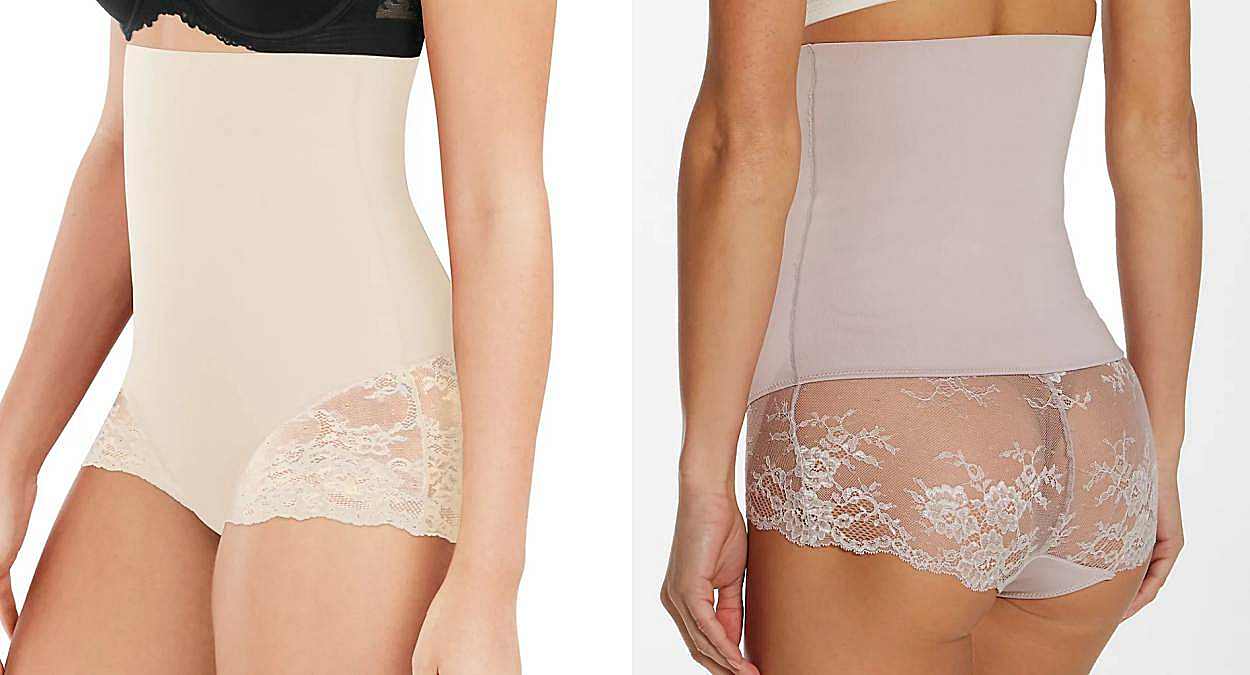 Control Thongs
Are you a thong or g string enthusiast who loves the idea of shapewear panties, but finds a full-cut panty just too bulky?
You're in luck. One of the latest (and most popular) shapewear styles to stake their claim in the world of shape are control thongs.
MEMOI
Chic and functional, these sexy panties are an excellent design - bringing together the best of two popular panty styles – the simplicity of control undies and the minimalism of thongs.
Style-wise, control thongs offer an array of fashion-forward favorites for every occasion - from mid-rise to high-waist styles that extend to just under the rib cage or bustline and contour from bra to bottom.
Designed to flatten the mid-section, smooth the hips and eliminate lines for a more defined and effortless silhouette in light, moderate and firm control, these backless undies are excellent for showing off curvy derrieres (rear).
What can they be worn with? Silky and smooth, with a low profile, they're a great choice for everyday and specialty wear, including pants, skirts, knitwear and lightweight styles.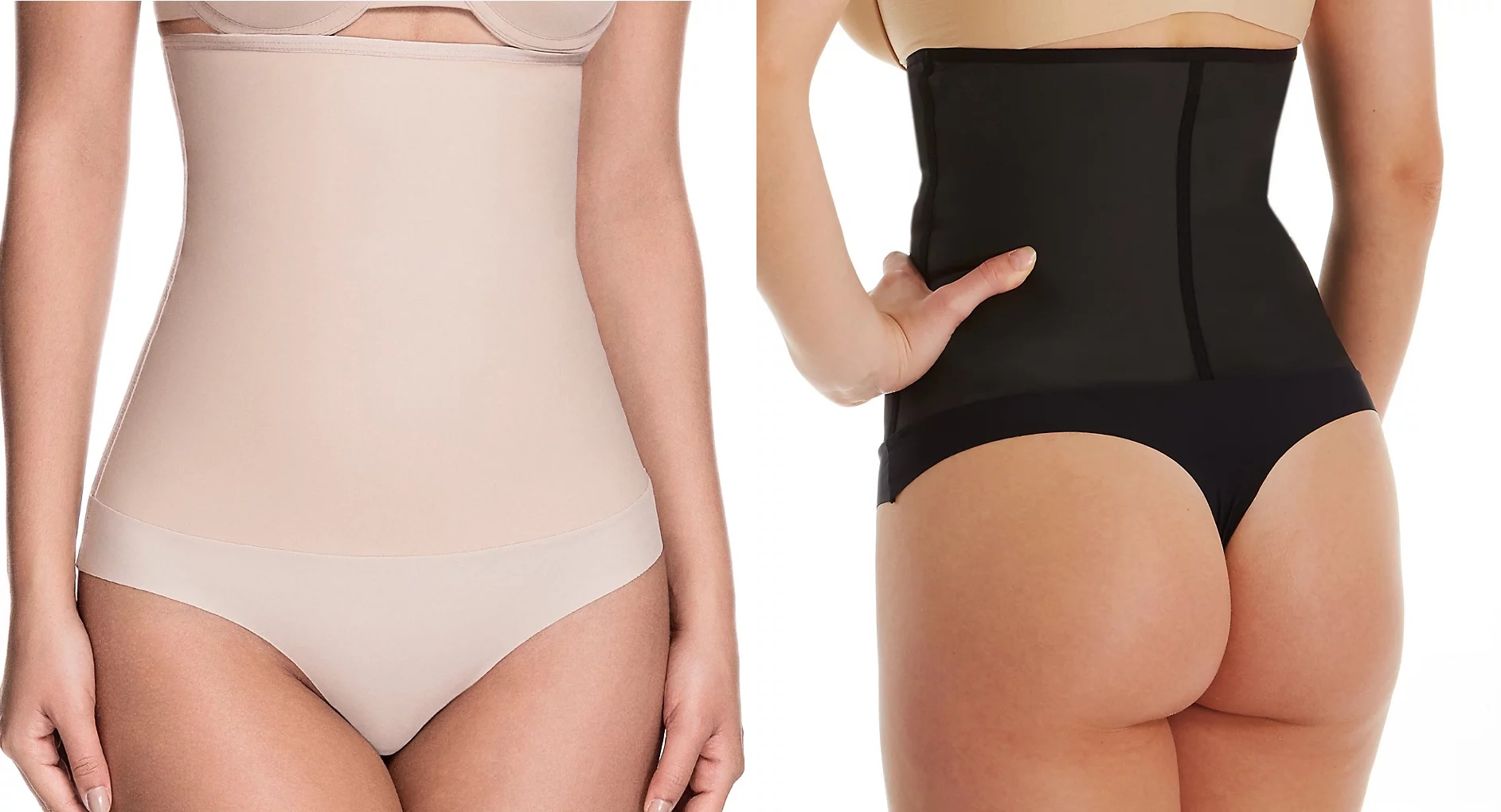 SQUEEM
Tummy Control Shorts
A brilliant fusion of modern and comfort, if you like the hipster vibe of boy shorts and the coverage full briefs, then you may very well like one of the most recent newcomers to the world of shape wear - control shorts.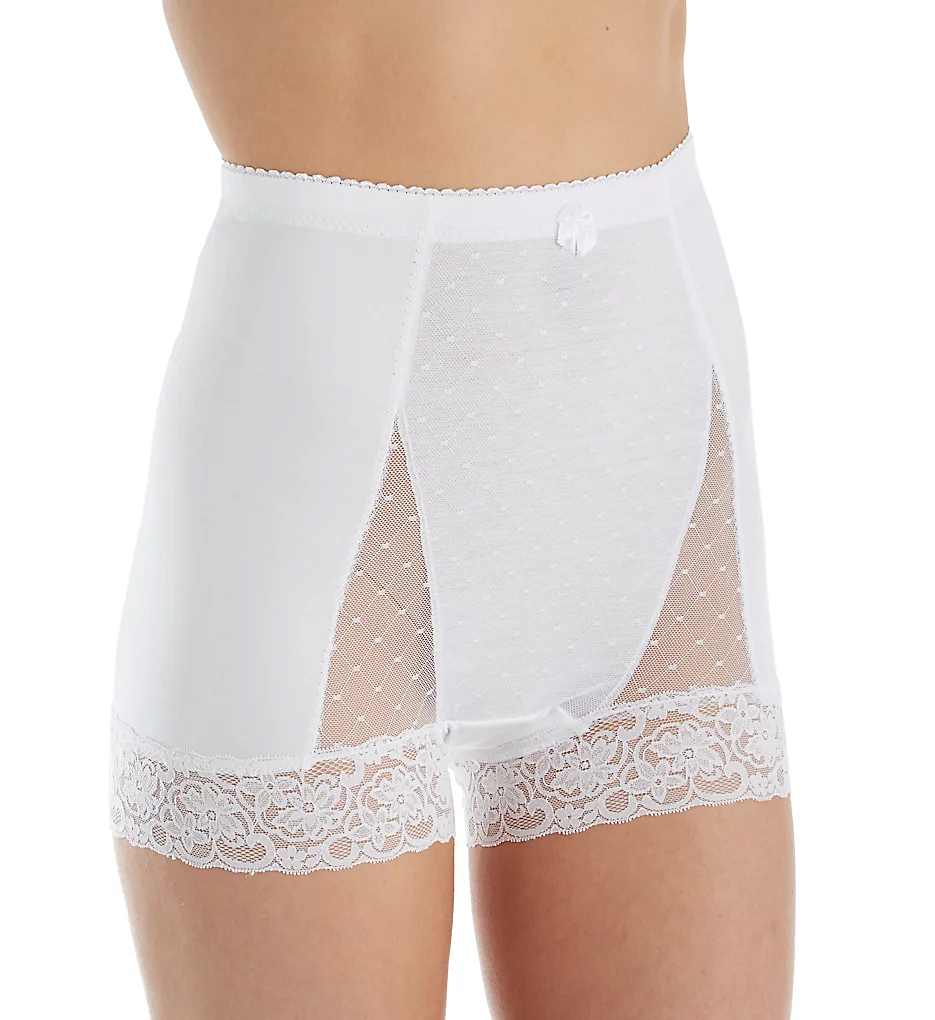 RHONDA SHEER
With simple styling and an effortless fit inspired by men's bike shorts – womens shapewear shorts (also known as slip shorts) are a great option for today's woman on the go - taking you from a jam-packed workday to a dressy dinner date in the blink of an eye.
Available in a variety of popular mid-rise and high-rise styles designed to sculpt and contour the mid-section and rear, this shapewear favorite also works for wayward tummies, bumpy thighs and pesky love handles.
On trend super control styles have a built-in power shaper feature that's excellent for boosting derrieres for an extra lift.
Control shorts are available in an array of options – light, medium, firm and extra firm, and are fantastic for everything in your closet from casual to formal wear – pants, jeans, skirts, dresses and knitwear.
PANTY SHAPER