*FTC Disclosure - If you make a purchase through a link on this site, we receive a small commission at no extra cost to you.*
Top 5 Tips For Camisole Bras
Camisole Bras - Layering has become a wonderful way to create fun and stylish new layered looks. Cami bras can help you achieve this trendy look!
They bring various advantages, such as adding color or texture to an outfit and sprucing up an old top without the added bulk of a full length tank top or camisole.
Here are 6 of our favorite lingerie tips for choosing the right cami for your particular occasion.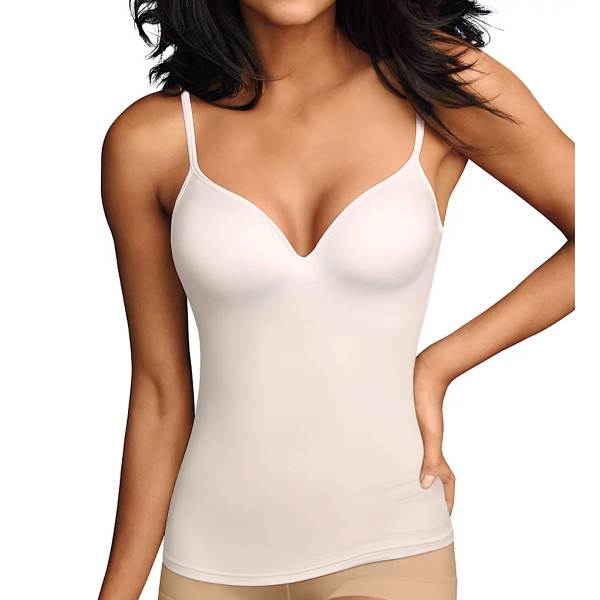 Camisole Bras Tips And Tricks

Start with simple. Choose a basic cami style in a neutral color, like gray, white, beige, or black.
The neutrality of these colors will make it easy to mix and match it with clothing you have in your closet.
You can start experimenting with layering by wearing the brassiere underneath a low-cut top in which you might otherwise feel overexposed.
This is also a great way to extend the life of your favorite low-cut tops through fall and even winter.
You can choose to wear it with or without your regular bra.
Opt for a flattering cut based on the shirt, blouse, or sweater that you plan to wear on top.
Camisole bras may come in a straight cut, rounded cut, or pointed v-neck cut. The straight cut is the best way to bring up the neckline of your outer top.
This is particularly useful for someone with a fuller bust. It may also be flattering underneath a low-cut rounded cut top.
Rounded necklines vary from deep to shallow. This variety gives you the option of revealing as much as you are comfortable with. The v-neck is a great option for sexier occasions.
Once you decide on a favorite cami style and color, splurge for good quality material.

You may want a bra with a double layer. Since most are made with a cotton blend, the material can be thin.

Especially if you plan to wear a cami bra frequently, you may want a thicker material so it will last through repeated washings.

Also, look for a bra with some stretch. These typically include lycra or elastine.

The stretch in the material provides you with the option of wearing a padded bra, a light weight bra, or even no bra underneath.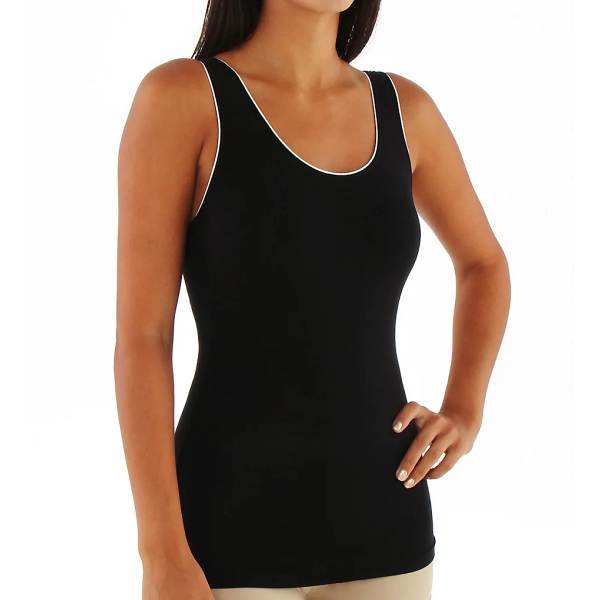 Consider different materials and colors. If you're feeling adventurous, opt for different textures.

Lace, velvet, a material with shine, prints, or bright colors can add interest to a basic cami.

You may want to show off your cami by wearing a loose fitting tank top over it.

Popular styles include tank top camisoles with low arm holes, low cut necklines, translucent material, or even slashes and holes.

You might want to search smaller discount stores for these styles since trends come and go, and you may want to try out many different styles.
Don't be afraid to experiment! Camisole bras can help you develop your own personal style. You can even layer more than one bra together.
The options are endless! Layering is a trend that is here to stay. Try adding these bras to your wardrobe first with a few basic styles, then by incorporating more adventurous styles. Having fun is the most important part!

Online Shopping

---
Shopping online for camisole bras, camisoles and cami sets and lingerie undergarments is easier than you think.
From simple cotton camisoles and elegant silk camisoles to a classic satin camisole and bra camisole , the options have never been more affordable or more fabulous.
Everything listed is available right now - so if you see something you like, hurry and place your bid.
When you click on a link a new window will open and you'll see a sampling of what's currently available online.
Want to continue lingerie shopping? Just follow the view all items link at the end of the listings...