*FTC Disclosure - If you make a purchase through a link on this site, we receive a small commission at no extra cost to you.*
Shapewear Lingerie - How To Style It With Your Closet Favorites

Finding the perfect shapewear lingerie isn't just about wearing it for that one special outfit or occasion. It's about how it fits your lifestyle and the way you dress. Are you all about casual? Do you attend a lot of formal events? Or, dress mainly for the office?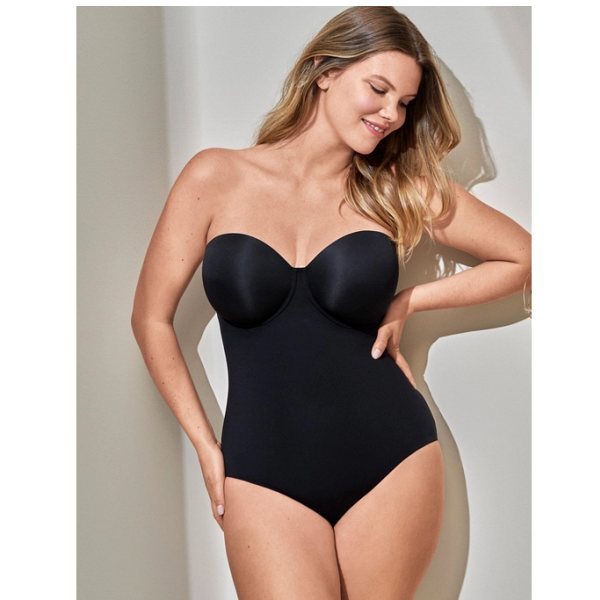 Whether you're attending a summer afternoon barbeque, dressing to the nines for a cocktail party or heading to work, the shape wear that you wear is more versatile than you might think.
To help get you started, we take a closer look at the flexibility of shapewear lingerie for casual, formal and business wear, and how to mix and match them with different styles for a sensational look.
Shapewear Lingerie For Casual & Everyday Wear

Enjoying a fun night out with friends?  Catching the latest art exhibit?  Strolling the Sunday farmers market? 
Whatever relaxing adventure is on your radar, a body shaper can be as casual and comfortable as you want it to be. Here, we share 4 different styles that work well with casual wear.
Shapewear Bodysuit
Bodysuits are one of those hardworking styles that work so well as inner and outerwear. The bonus? They smooth and support behind the scenes with almost every casual favorite.
A black bodysuit with your favorite jeans and a leather jacket is chic and edgy.

Looking for a more laid-back California vibe? A white bodysuit with denim shorts and sandals offer an effortless look.
Low Back Shapewear

A low cut favorite that's super versatile for year round casual wear, low back shapewear is particularly popular during the summer season.  
Pair a backless body shaper with a pretty sundress, wide brimmed straw hat and flip flops for a fresh summery look. 
If you're not a fan of dresses, no problem. A backless bra under a halter top and high-waisted shorts is a trendy weekend look.
Shaper Shorts
A tried and true favorite that's great for smoothing the hips and thighs, shapewear shorts are a super flexible style that can be kept in rotation all year.
If you're a fan of sporty and casual, shapewear shorts with a tank top, high-waisted leggings and colorful sneakers are definitely worth considering.

Prefer skirts? Pair a crop top, maxi skirt and strappy sandals with shapewear shorts for a fun relaxed outfit.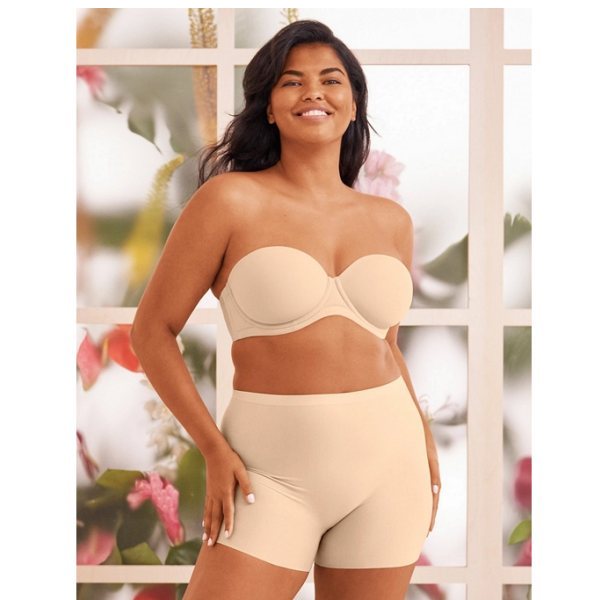 Strapless Shapewear
Also known as the crème de la crème for strapless and backless dresses, these shapers are a great all-around choice that works well with your summer wear favorites.

Pair it with a beautiful summer dress and espadrilles for a breezy and comfortable look.

Or, mix and match with a casual off the shoulder blouse and shorts for a relaxed outfit.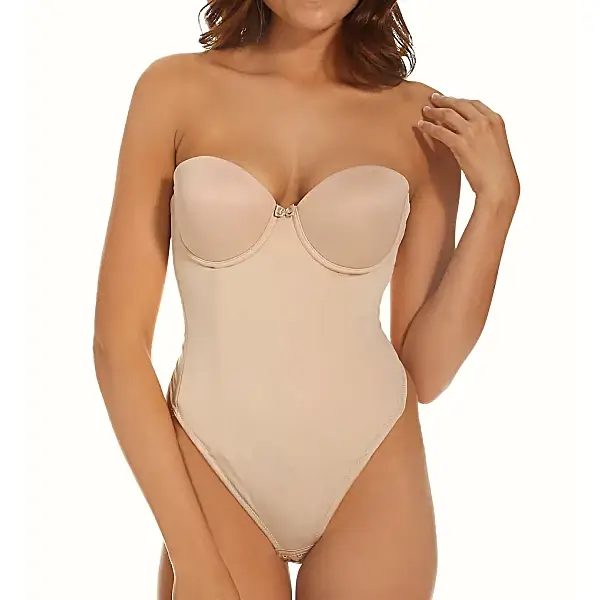 Did You Know?
If you love working out, open back shapewear can provide additional support for your back muscles and can help your workout performance.
Pair it with high-waisted leggings or shorts to help to smooth out your midsection and give you a more streamlined silhouette.
Shape Wear For Formal Attire

Whether it's a cocktail party with friends or a formal wedding for family, putting together the perfect outfit can be tricky.
The goal is to look and feel fantastic while dressing for whatever apparel you have planned. Below, 4 styles that complement dressy clothes and how to wear each.
Backless Shapewear
You may be surprised, but backless shapewear is actually a flexible style that works just as well with formal wear as it does with everyday wear.
For a timeless and elegant look, consider a body shaper with a tea-length open back cocktail dress and kitten heels.

Prefer chic with a touch of pizzazz? Pair a high-waisted skirt with a sheer blouse or top with daring cut-outs and sexy Louboutins.
Bodysuit Shapewear

An ultra popular style that smooths the torso, tummy and hips, and best of all, crosses over effortlessly into casual and day wear.
Mix and match a black bodysuit with a full-length ball gown or with a jumpsuit for a more modern vibe.

Or, a nude bodysuit with a fitted midi or bodycon dress for a curve-hugging streamlined look.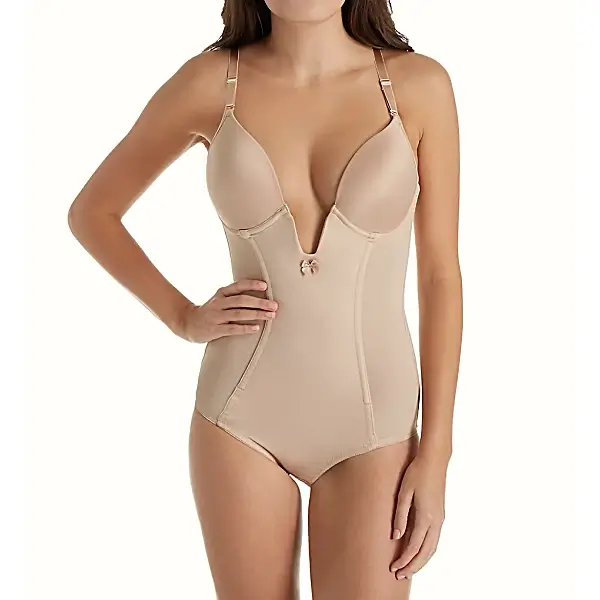 Shapewear Under Dress

Did you know, formal dresses are often available with built-in shapers? These all-in-one favorites are ideal for form-fitting sheath and bodycon styles.
If you're a fan of the sleek and chic look, take a look at a full-length column dress with a built-in shaper.

Prefer a shorter length? A satin or beaded dress with a built-in corset is a classic option with a touch of glam.
Tummy Control Shapewear

A versatile style that offers excellent core and hip control with evening wear.
You can wear tummy control shorts under long evening gowns and cocktail dresses.

Or, you can pair them with shorter cocktail dresses and sheer or backless blouses or tops and high-waisted skirts for a smooth and polished look.
Shape Wear For The Workday

Shapewear lingerie basics for the office are a great way to smooth and tone tummies, hips and derrières, while offering extra support and even helping to improve your posture.
From camisoles to slips, here are 3 popular styles that can be mixed and matched to create a flattering and polished look.
Shapewear Camisoles

Super versatile, camisoles are great for just about everything you'd wear to the office and beyond.
Slip on a shapewear tank top in classic black or navy under a blazer and trousers.
Or, try a skin tone camisole with built in bra under a crisp white shirt and pencil skirt for a polished and professional look.
Shapewear Slip
Often made with a built in bra, this seamless favorite is one of the best ways to smooth and contour from the bustline (and under the arms) to the thigh for a streamlined silhouette.
A fitted dress, structured blazer and full slip shapewear is a combination that transitions effortlessly from busy meetings to after hours drinks and dinner.
Feeling more like a skirt kind of day? Pair a classic midi skirt, sleeveless top, matching caridigan and half slip shapewear for a classic and polished outfit.
Tummy Control Panties
Like an invisible and supportive best friend who is always there for you, control top underwear are a tried and true basic that slim and smooth tummies, hips and thighs.
They're available in a wide range of styles – from shapewear shorts to tummy control thong shapewear – to suit just about everything in your workday repertoire.
Wear them under suits, dresses, skirts, pants and even jumpsuits for a professional streamlined silhouette.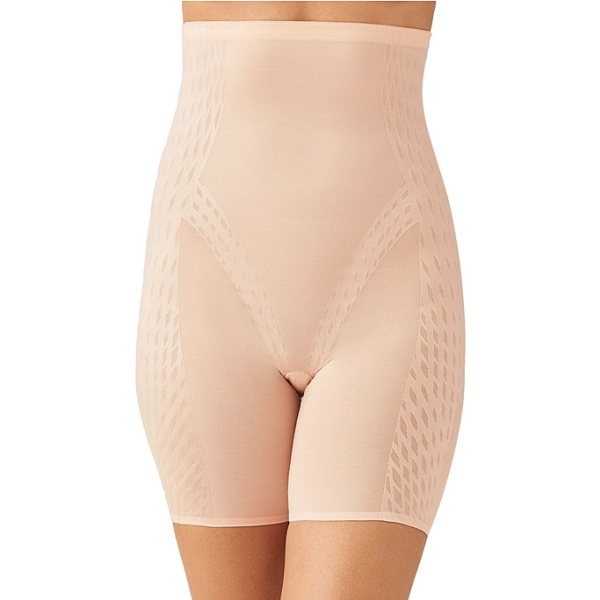 SHAPEWEAR LINGERIE