*FTC Disclosure - If you make a purchase through a link on this site, we receive a small commission at no extra cost to you.*
Warner Bras From Past To Present - A Look At One Of The Most Popular Brands

Warner bras from the beginning... They say that necessity is the mother of all invention, and were it not for a socialite named of Mary Phelps Jacob, who knows how long the world would have waited for the arrival of the foundation undergarment known as the brassiere.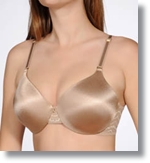 Like many great inventors who preceded and followed her, Mary's sudden genius came to her one day in a moment of clarity, while she was getting ready and dressing for an evening out.
The precursor of today's most important lingerie undergarment was born as a simple act of rebellion, and the rest as they say is lingerie history.
Warner Bras From Then Till Now - It All Started With Mary

In the early 1900's New York City socialite, Mary Phelps Jacob, who later went on to become the notorious Caresse Crosby, decided to create a simple alternative to the uncomfortable whale bone corsets that were the most widely used form of womens' underwear at the time.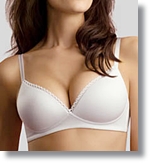 SHOP NOW
She opted for a lingerie undergarment design that would be comfortable and unobtrusive under her close fitting evening gowns.
With the help of her maid, Mary constructed a rudimentary form of the first bra by sewing triangles of delicate silk onto a piece of pink ribbon.
The first brassiere was born and was such a hit that Mary Phelps Jacobs eventually applied for a patent for the first backless bra in 1914.
She then went on to sell the patent to The Warner Brothers Corset Company, later more widely known as the lingerie manufacturer, Warner bras for the modest amount of $1 500 (approximately $20 000 currently).
It was a good business decision for the Warner Brothers Corset Company, as Warners bras later went on to make over $15 million over the next three decades from the brassiere patent they held.


...Then Warner Bras Came To Town
---
In the 1930's, recognizing that all breasts were not created equal, Warner Bras introduced the revolutionary new concept of different bra sizes to fit different shapes and silhouettes.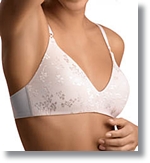 Warner lingerie did away with the usual method of bra measurements (small, medium and large) and came up with four standard bra cup sizes (A, B, C, D).
This bra fitting concept took America by storm with its popularity; however, it was not until the 1950's that Great Britain recognized the benefits of individual bra sizes and followed suit.
The introduction of such a wide range of bra sizes from petite aa bras to fuller dd bras meant that the way breasts looked under clothing was also changing.
Warner bras started to shift away from the traditional silhouette and moved towards a breast shape that was separated and lifted.


SHOP NOW
Warner Bras From Today On...
---
Since their humble beginnings in the early 1900's brassieres have come a very long way in terms of design, comfortable bra fit, and affordability.
Warner bras from the beginning, have been a pioneer in the intimate apparel industry for almost a hundred years.
Their goal from the beginning has been to offer a variety of different types of bras, panties, and lingerie that are comfortable, look fabulous on today's women, and most importantly, are affordable.
Warner lingerie's dedication to good quality brassieres, lingerie, and intimate apparel shows that they have a very loyal customer base who only wear their lingerie.
What a fantastic testament to the great way this favorite lingerie manufacturer has stood the test of time!