*FTC Disclosure - If you make a purchase through a link on this site, we receive a small commission at no extra cost to you.*
Lingerie Undergarment - The Fundamentals You Need To Know
Lingerie Undergarment - at one point or another, it's a moment most of us have experienced - rushing to get dressed and you can't find the right undergarments. 
So, you quickly slip on your second or third choice, and silently promise yourself that the next time you're shopping for intimate apparel...
Fast forward and standing in the lingerie department with hundreds of women's panties - different brands, styles, colours, and sizes - you think, ok, now what? It can be confusing.
Not to worry!  In this article, we'll take a look at how to choose the right lingerie undergarments.
From determining your lingerie personality to need-to-know style and fit essentials, shopping for lingerie undergarments is a lot easier once you've mastered the fundamentals.

What's Your Lingerie Undergarment Profile?
Looking for a little inspiration? A great place to start is your favorite celebrities. Take a look at the types of clothes that they're wearing and decide go from there.
Are you a glamor girl like Sex in the City's Carrie Bradshaw? Do you like fun or chic clothing that's whimsical and stylish? Consider a sheer micro bikini, boyshorts or delicate briefs in see through fabrics with lots of fun detailing in delicious colours that delight
Or, do you consider yourself more of a modern diva like Jennifer Lopez or Kim Kardashian? Do you prefer fitted clothing? Bold colours? Take a look at beautiful lingerie in sleek, minimalist styles that are modern with a touch of femininity - a low rise bikini, thong and tanga panties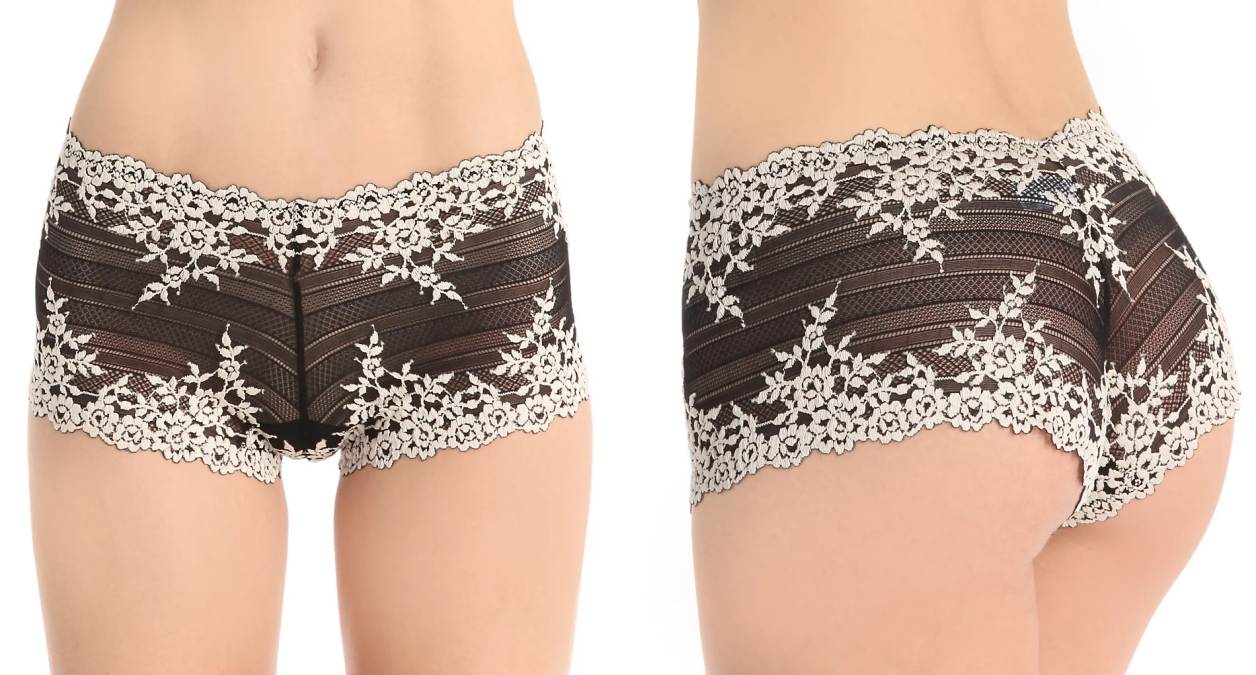 WACOAL
Are you a classic beauty like Catherine Zeta Jones, Angelina Jolie, or Scarlett Johanssen? Do you revel in your femininity and prefer beautiful lace lingerie? Explore classic silk and satin underwear for women - boy shorts, hipsters, brief panties, and bikinis in rich jeweled shades like magenta, fuschia and and jet black.
Are you the ultimate girl next door like Natalie Portman, Julia Roberts, or Jennifer Lawrence? Do you prefer simple, fresh styles in cotton lingerie or microfiber? Consider low rise panties, classic tanga panties, simple boy shorts, and romantic intimates with just a hint of lace.
HANKY PANKY
Panty Styles With Purpose
Keep your lingerie drawer stocked with lingerie undergarments that cater to your wardrobe and lifestyle, so they're at your fingertips when you need them.
Sports Lingerie - Do you work out at the gym, play tennis, or practice yoga? Whether you're training for a marathon or taking salsa lessons, undies that are specially designed for active women are a smart choice.
For intense workouts, opt for womens underwear that offers good coverage and a silicone gripper for a snug fit that stays in place

For delicate skin or chafing, take a look at lingerie undergarment styles in soft cotton or microfiber with covered elastic or laser edges that won't irritate

Opt for breathable fabrics that are designed to wick away moisture and keep you comfortable while you exercise

VANITY FAIR
---
Ladies Panties for Everyday Wear - Whether you're "off duty," running errands in your favorite jeans or relaxing at home in yoga pants, no matter which style you choose, ladies panties that offer a soft and easy fit are a great choice for everyday wear.
Look for relaxed bikinis, hipster panties, or high cut briefs in cotton, lightweight nylon, or microfiber with a touch of spandex for a softer feel

Styles with covered elastic along the waistband and legs are a great option for everyday wear
Opt for a cotton liner that's breathable and super comfortable
---
Specialty Lingerie Undergarments - From slim pencil skirts and fitted dress pants to sexy cocktail dresses and wedding gowns, some styles demand a sleek and sophisticated look without the dreaded VPL - visible panty lines.
A thong, tanga, or g string panties will minimize panty lines.  Look for panty styles with smooth edges
Panty girdles and popular shapewear brands like Spanx and Rago offer great options for a smooth and fitted look that's second to none

BALI
---
Getting The Right Panty Fit
From thongs to boy shorts, briefs to bikinis, underwear brands and sizing can vary a lot from one intimate apparel manufacturer to another. Some tend to fit on the smaller side and some fit larger.

This makes it super important to try before you buy to determine how they fit and more importantly how they feel.
Not sure how to check new styles. No problem. Here's a quick test to help you when trying them on.

Move around in the dressing room. When standing, reach up with both arms then bend down. Sit down. How do they feel? Take your time. Be honest with yourself and make sure the style you're trying fits comfortably
The waistband and fit around the leg of the undies should be snug and not too tight. Does it have enough give? If anything feels too tight (bad for circulation) or if you notice a roll around your waist, try a larger panty size, or a different style
If the panties bunch up or won't stay in place, this is a sign that they may be too large. Opt for a smaller size. Then, then go through the quick test again

---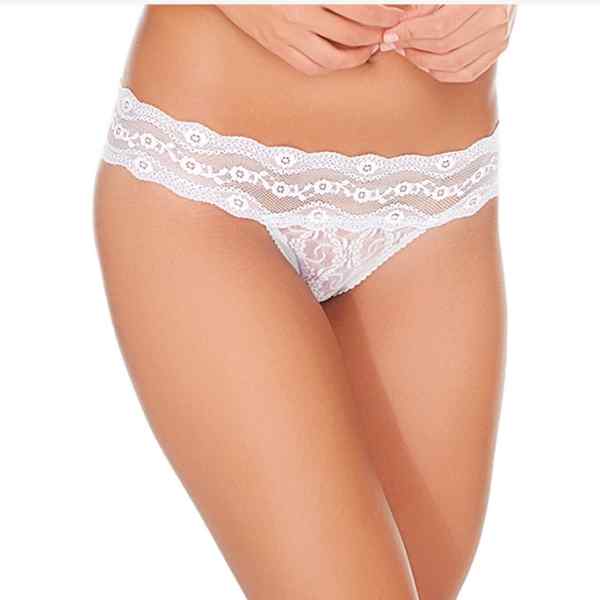 PANTIES