*FTC Disclosure - If you make a purchase through a link on this site, we receive a small commission at no extra cost to you.*
Lingerie History - Secrets That Will Surprise You
Lingerie History - From bras and panties to chemises and camisoles, it's easy to take for granted the intimate apparel that you slip into a daily basis, but when you stop and think about it, how much do you really know about how it came to be?
Beautiful lingerie has had many functions over time, starting with simple hygienic coverings and modesty layers, to shape-changing and curve enhancing styles, and finally the sensational lace trimmed favorites of today that are near and dear to our hearts.
Join us for a look back at a snapshot of lingerie history, how it's changed over the years, and the ways it's scandalized and shocked people throughout time.
                                                       Did You Know?

The French word négligée literally translates as "neglected." It's a tongue and cheek reference to the lace embroidery that women often sewed onto their nightgowns to re-ignite their husbands' interest.

 Lingerie History - The Early Days

Though it's hard to believe, lingerie has been around in one form or dating back to ancient Greece.

Simple cotton chemises were used as a covering under ceremonial robes and gowns. Undergarments were purely functional and not used in any way to enhance a woman's body or draw attention to it.
During the medieval era, a tiny waist was considered the ultimate statement in being chic.

The corset was used to change the shape of the body by minimizing the waist, but not just anyone could show off a tiny middle.
Much like today, there were social influencers that dictated the who, what, when and where of one's position in society.

The ultimate social influencer of her time, Catherine De Medici (an Italian by birth, she was a queen of France, and mother of three kings), was said to have imposed strict rules on how the size of a woman's waist corresponded to her position within the aristocratic entourage.
 Lingerie History - The 19th Century

Early 19th century women's fashions softened to empire waist styles and required a more relaxed style of corset.

Petticoats were worn under dresses and could be as elaborate as the gowns they were under, often sewn and quilted by hand. At this time some women even dared to ditch their corsets all together.
The Victorian era saw corsets come back into fashion more than ever before, and create the look that represent the silhouette of the time. Tiny waists and gigantic hoop skirts were de rigueur.

Lingerie History Secret

During the Victorian era (think Jane Austen, Lord Byron, Emily Bronte), modesty was a virtue. Corsets aimed to flatten the chest rather than promote it. The waist was reduced to a minimum; sometimes as tiny as 16 or 17 inches.
At one point the steel cage-like hoop skirts grew so big that they became hazardous to the wearer, posing a threat of getting caught in machinery, carriages, or even catching fire.
Victorian style corsets are still celebrated by today's high-end fashion designers like Jean Paul Gaultier. Who could forget his daring design for Madonna's Blonde Ambition tour that quickly became a part of pop culture and lingerie history?
Stockings were worn under women's full skirted dresses and although they weren't visible to the outside observer, scandalous women dared to wear stockings that were printed with patterns and lace designs as a sneaky form of rebellion.

It wasn't until the 20th century when hemlines began to rise that stockings became a visible part of a woman's ensemble.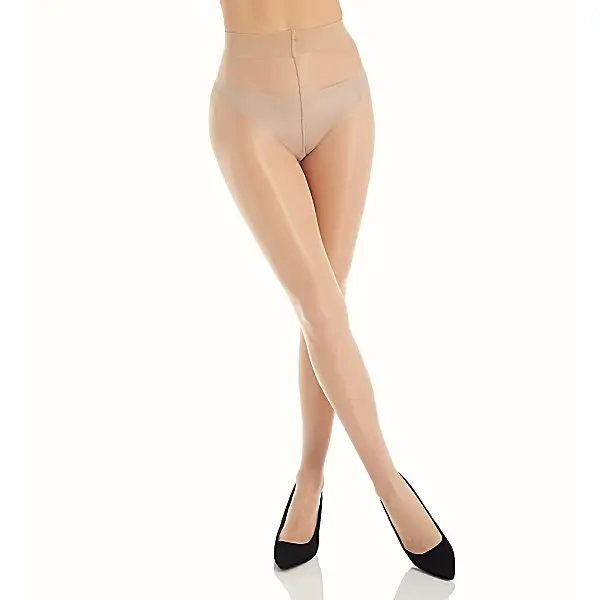 Lingerie History:  Early Designers

The 20th century saw the rise of lingerie designers like dressmaker Lady Duff Gordon, who began designing and selling beautiful night gowns, robes, and negligees to elite women that favored her use of materials like silk and lace. 
Scandal arose when she displayed photos of women wearing her designs in fashion magazines. She began holding lingerie fashion shows for private clientele. Today her pieces are on display at the Victoria & Albert Museum in London.
Meanwhile in America, Mary Phelps-Jacob (also known as Caresse Crosby) designed and patented the first bra in 1914.

Nothing elaborate like the styles of today, this early bra was essentially two handkerchiefs, sewn together to support the bust. She later sold her patent to Warners bras for the sum of $1500.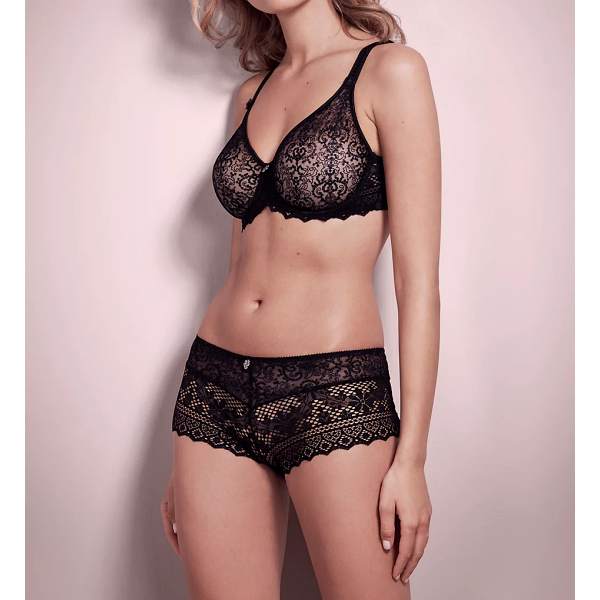 Warner's went on to develop the model of different bra cup sizes, and the design continued to improve with the use of stretch knits and fabrics like spandex for added fit and comfort.

In 1939 the word "bra" (short for brassiere) was officially added to the dictionary.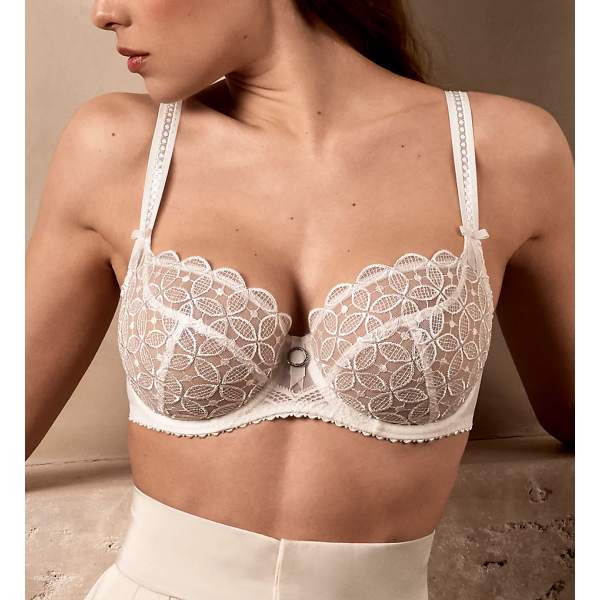 Goddess Secret

Garter belts became a hit during the Prohibition era. Women could easily store flasks and small bottles of liquor in the inside of the garter. This secret pocket inspired Hollywood movies of women with hidden pistols under their skirt.

 From Vintage Lingerie To Today's Trends

The 30s, 40s, and 50s saw the influence of fashion like Vionette's bias cut gowns, Coco Chanel's Little Black Dress, and Christian Dior's New Look dictate the need for a variety of undergarments to meet the demands of changing silhouettes and styles.
Bras began to appear in print advertisements in the 1930s, but had a practical and medical tone.
The 50s gave rise to girdles that enhanced an hourglass figure and an ample bosom.

The Sweater Girl style brought about the cone shaped bras (known as bullet bras), made famous by movie stars like Lana Turner. Bettie Page and the pinup girls revealed fishnet hose, garter belts, and sultry poses. The influence of Hollywood glamour on lingerie designs was undeniable.
The 70s gave us G-strings, and the 80s were all about power dressing, cleavage, and sex appeal. TV shows like Dallas and Dynasty gave inspiration for overtly sexy designs that appealed to both men and women's tastes.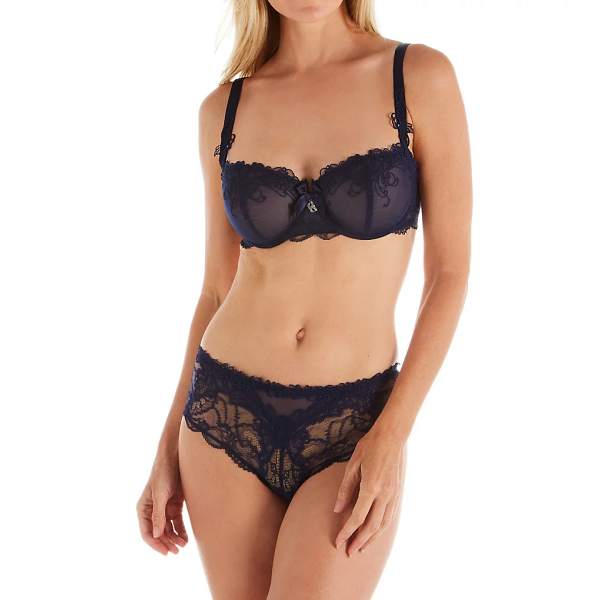 Today, beautiful lingerie brands like Empreinte, Aubade and Lise Charmel continue to push the envelope with beautiful and luxurious designs.

Modern lingerie embraces the styles and tastes of every woman, from sporty to romantic, practical to risque. The best part? No matter what your preference, there's always something to inspire.