*FTC Disclosure - If you make a purchase through a link on this site, we receive a small commission at no extra cost to you.*
DD Bras
DD Bras - Bra shopping for your favorite brassieres can be difficult for today's busy women. This is especially true for larger busted women when the selection of bra styles and / or bra sizes isn't so great.
The good news is that it does not have to be that way. With a few quick and easy lingerie tips, finding your future favorite full bras can actually be fun...


DD Bras: Take Your Time Bra Shopping

The first thing to know – and embrace – is that bra shopping is an art. And when you're looking for a cup size such as a DD, it's also a science!
As the old expression goes, haste makes waste. And while it may be tempting to flit through the lingerie section of the department store and rush to get this task over with, it will surely cause regret.
Taking the time to try on different types of bras is well worth it.

---
Look For Quality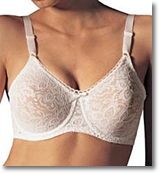 A secret that not everyone knows when bra shopping? While you don't have to invest an exorbitant amount of money in buying a brassiere, settling for something of lesser quality is not a great idea.
Brassieres get used a lot, and can greatly affect the way clothes fit, your mood, and sense of well being. So, when you're shopping for brassieres that will be worn regularly, it's better to look for bras that are well made and will stand up over time.



SHOP NOW
Buy Bras You'll Wear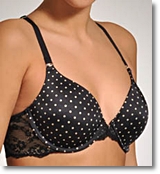 Being realistic is another important secret when it comes to these brassieres. There's nothing wrong with lacy black bras, or bras with busy designs, as long as they don't show under your clothing.
Also, while a detailed or lace bra may look fantastic on a hanger, it might feel very uncomfortable and itchy against the skin.
A bra is worthless if it just sits in your lingerie drawer. You should always make sure that you opt for DD bras you'll get lots of use of.
A "great deal" is not so great if the brassiere ends up being useless, and something exorbitantly priced might just be worth it if it lasts for years to come.

---
Make Your Bras Last Longer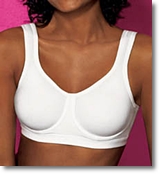 Speaking of things lasting, bra maintenance is another secret!
A larger chest – double D's in this case – can strain a brassiere, and putting it in a washing machine will further the wear and tear a lot faster.
Hand-wash or machine wash on the delicate cycle extends a bra's life, preserves its shape, and prevents those annoying pills from forming on the material.
If hand-washing is too tedious for you or you simply don't have the time, there are great laundry or lingerie bags – for cheap! – that are made specifically for washing bras.
They protect them from becoming mangles and misshapen and are a great investment!

Choose Bra Styles That Complement Your Clothing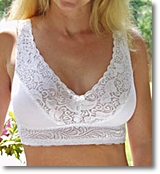 Finally, DD bras should give you a great shape.
This might seem obvious, but there are an awful lot of women buying the wrong kind for their shape or clothing.
Bras need to be fun, comfortable, and fit the clothing and occasion. The rule of thumb is - you should not be able to feel a bra that fits well.
Getting a color and style that you like will ensure that it will last for years to come. And, keeping these lingerie secrets in mind can make all the difference in the world!
---
---
Online Shopping 
Shopping online for DD bras, full bras, plus size bras and intimate apparel is easy online.

From sleek Calvin Klein bras and Wacoal bras to Champion sports bras and Olga bras, bra shopping has never been more affordable or offered more options.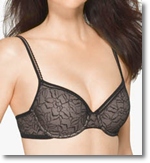 The brassieres listed are available right now - so if you see something you like, hurry and place your bid.
Need help with bra sizes ? Check out our easy 3 step bra size calculator for sizing tips and finding the right bra size. When you click on a link a new window will open and you'll see a sampling of what's currently available online.
Want to continue lingerie shopping? Just follow the view all items link at the end of the listings...