*FTC Disclosure - If you make a purchase through a link on this site, we receive a small commission at no extra cost to you.*
Backless Bras -  The Need To Know Fundamentals

Backless Bras - The modern woman who loves to show off her shoulders loves this type of bra for its versatility and ability to disappear under virtually any fabulous pick from her closet.
From backless and strapless dresses to low cut tops and more, if you've yet to add this staple to your lingerie drawer, it's time to take a second look.
Below, we share the fundamentals and beautiful lingerie secrets of this strapless style favorite.

---
Backless Bras Are Seasonless

Don't make the rookie mistake of thinking backless brassieres can only be worn during the summer under strappy dresses and tank tops - they can be worn all year. 
We love this bra style for wearing under everything from holiday cocktail dresses, to silky date night blouses. Make the backless bra a year round go-to pick.
---
  They Replace Several Types Of Bras

Opt for a multi-purpose style with convertible straps and you'll be amazed at how just one piece of beautiful lingerie can take the place of strapless bras, halter bras, and traditional styles. A convertible bra is one brassiere that can truly do it all.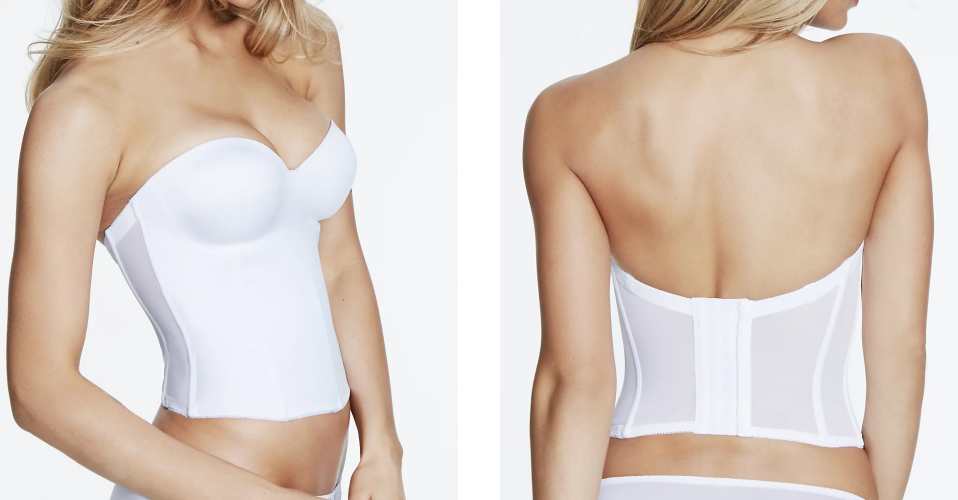 DOMINIQUE
  This Bra Style Suits Just About Every Personal Style

Whether you're slipping this brassiere on under a skimpy sundress, a cocktail dress, a wedding gown or even a sporty cotton tank, this style works with just about any clothing and wardrobe. 

---
  These Are The Best Bras To Save Space

If you're short on closet or suitcase space, a backless brassiere can be a real lifesaver. All you need is this one simple style to take the place of multiple specialty bras that potentially take up precious space and weigh you down.
---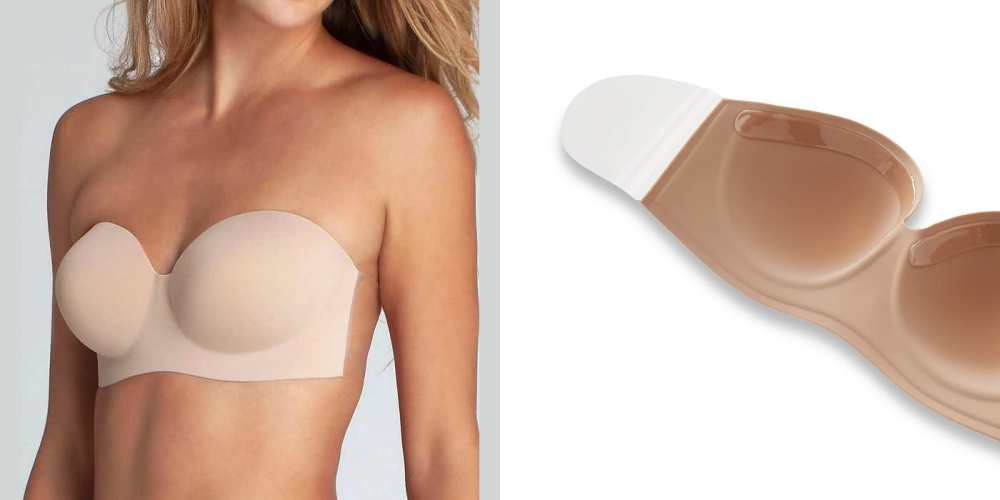 FASHION FORMS
Carmen's Tip...

Another versatile solution without the padding that maximizes cleavage is the ultra-lite adhesive strapless brassiere with a front clasp.
This option is very flexible and allows you the freedom to position the adhesive cups on your breasts wherever you want and wherever they are most comfortable, getting your cleavage just right.
 You Can Whittle Your Lingerie Wardrobe Down To Basics

Opt for ultimate versatility when you choose a neutral shade like black or nude, with seamless microfiber cups that are barely visible under clothing.
This style will work under virtually anything in your closet and will disappear under even the most revealing looks.
---
  This Lingerie Can Be Fun And Sassy

These bras aren't all function and practicality. They can be flirty and sexy too, depending on the color, fabric, and details you choose.
A backless bra gets a dose of sensual appeal when you choose black lace, feminine sweetness in a pretty pastel shade with ribbon trim, or beautiful sex appeal in a bold shade like red.
---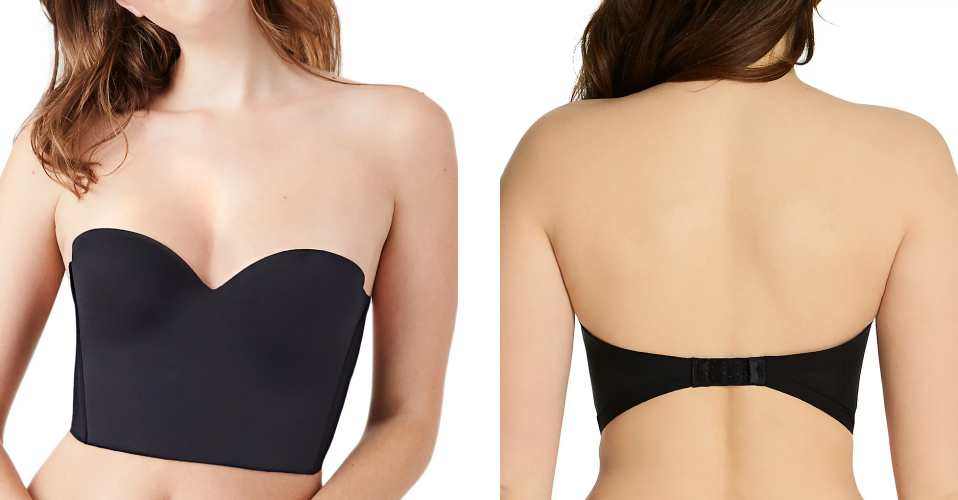 WACOAL
 They're Comfortable Bras

If you've been avoiding this style because you think it'll be cumbersome to wear, it's time to re-think your perceptions and try one on.
A smooth microfiber or lightweight nylon bra is sleek and comfortable. Choosing the right fit makes it feel like a second skin so you can forget that you're even wearing it.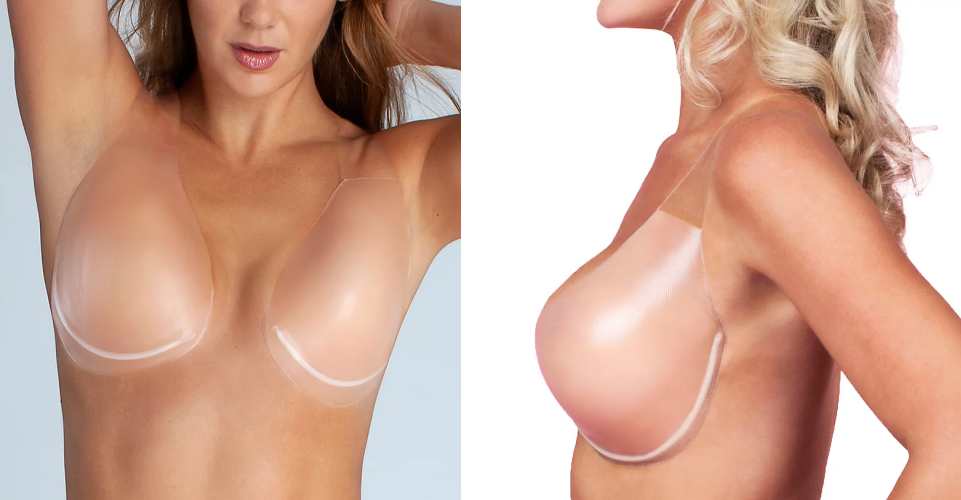 FASHION FORMS
  2 Simple Steps To The Perfect Bra Fit

These types of bras don't need to be complicated to buy. Look for 2 elements when seeking the right fit:
bra cups that support your bust and don't cause gaping or spillage
a bra band that fits comfortably and snugly around your lower waist.

---
Opt For Adhesive Bra Cups For The Barest Look

If you're really after a bra that will vanish under an ultra sheer or back that's cut all the way down, opt for adhesive bra cups. Look for a size that fits your bust without feeling too loose or tight and simply stick them on for an invisible look that you'll love.
---
CARNIVAL
 Stick With Brassieres That Work With Your Shape

Once you've found a bra that fits your figure and is comfortable to wear, consider buying it in several colors or fabric options. You'll have choices for whatever look you're going for, and whatever mood strikes you when slipping into your lingerie.
LE MYSTERE