*FTC Disclosure - If you make a purchase through a link on this site, we receive a small commission at no extra cost to you.*
Wacoal Bras In Your Size - The Best Fit Tips

Wacoal bras in your size? If you've ever tried a bra, you know that getting a comfortable fit can be tricky.
But, did you also know that there are inside tips for choosing the best size to help you look and feel amazing no matter what you decide to wear?
One hundred percent, wearing the correct bra size makes the world of difference and is one of the get-it-right fundamentals that helps everything fit beautifully.

And, it's also an essential for back and shoulder health, particularly for larger breasts.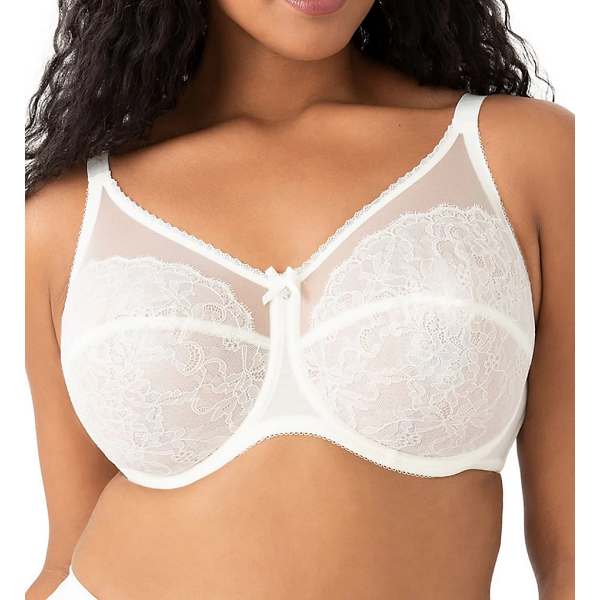 Wacoal Bras In Different Sizes

Full bras provide proper breast support which in turn can also help to prevent stretch marks from forming.
Delicate breast tissue is prone to these marks, particularly on the outer side of each breast, near the underarm; once they appear, these stretch marks are unfortunately very difficult to completely eliminate.

Wacoal bras have an extended size range makes it even easier to find Wacoal bras in your size.
Historically, women with very large breasts have had a very difficult time finding full figured bras or plus size bras without paying exorbitant prices at specialty boutiques.
Wacoal lingerie has met this need beautifully with an expanded size range featuring petite bras in AA to plus size bras in G.
Brassieres in smaller and larger sizes are available in Wacoal bras with enticing designs as are the more frequently-purchased sizes.
Women of all sizes will enjoy the benefits of Wacoal's superior craftsmanship, style, and bra fit.
Wearing the correct size bra is important for all women, every day.
However, this need is even more important for women when they exercise. Improperly-supported breasts may bounce painfully and incur significant damage to their connective, supportive tissue.

Wacoal Bras In Popular Styles
Wacoal's Sport Underwire bra is a great solution.
This high-tech lingerie undergarment is crafted from moisture-wicking Naturexx fabric, a microfiber material that keeps skin dry and comfortable while encouraging sweat evaporation.
The breasts are supported in molded underwire cups that prevent chafing and maintain an elegant, feminine silhouette beneath clothing.

SHOP NOW
intimate apparel fabric stretches equally in two ways, providing uncompromised support during any physical activity and in any position.
This sports bra is ideal for Jogging, Pilates, Yoga, and strength training!

Wacoal bras that are more chic and sexy are available in the Retro Chic Line.
The Retro Chic bra comes in an alluring, feminine design with full coverage cups that stretch to perfectly fit the body's curves.
These stylish full figured bras have a glamorous lace design that is smooth and seamless.
The bra straps are designed to support fuller figures without digging into the shoulders and causing skin irritation or an uneven silhouette beneath outer garments.

The Wacoal Softcup bra is another excellent choice for women of all sizes, and especially for full-figured women.
These full figure bras provide wonderful support and control without a traditional underwire, ensuring maximum comfort for extended wearability.
The Softcup bra is also ideal for those ladies who like to wear a brassiere during sleep, or for wear after breast surgery.
The soft bra cups are lined to ensure opacity, and the shoulder straps are padded to prevent digging and other skin irritations.
The Softcup bra is available in Wacoal bras to size DDD. The nude fabric color is flattering to any skin tone and helps the bra disappear under sheer clothing and white shirts.
Nude bras and panties that match are excellent choices for wear under almost any piece of clothing, saving the consumer the hassle of having to purchase a multitude of bras to be worn under different shirts and dresses.