*FTC Disclosure - If you make a purchase through a link on this site, we receive a small commission at no extra cost to you.*
Wacoal Bras With Amazing Support  - The Most Popular Styles
Wacoal Bras With Great Support – From the bustling fashion capital of New York City to the laid back sunny climes of Los Angeles, chic fashionistas know the secret of sensational depends on a key fundamental that makes the entire ensemble look magnifique - intimate apparel that fits to a T.
When it comes to bras, this is especially true - the best style with a tailored fit and perfect coverage can take your clothing from average to amazing. Follow along as we share our easy Wacoal picks – beautiful bras that offer great support every moment of your day.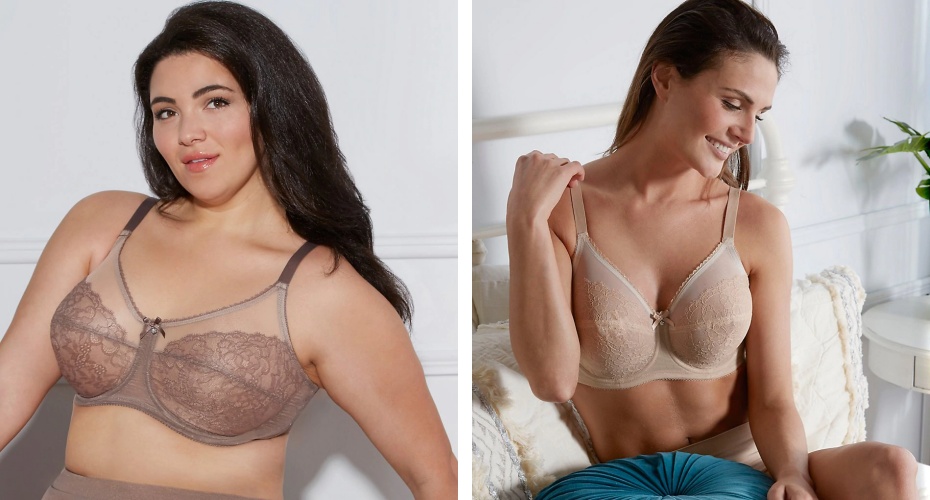 Wacoal Bras With Fantastic Support

Wacoal T Shirt Bra 
When it comes to dressing well, T shirt bras are one of the go-to styles that do the trick every time.
Smooth seamless underwire cups in velvety soft stretchy microfiber for a fluid fit, a lightly padded lining with a curvy shaped silky silhouette, smartly designed side and back panels, and complete coverage that's easy, comfortable and supportive.
An award winning style that's available in a full range of basic and neutral shades, the T shirt bra is perfect for lightweight and close-fitting clothing. Sizes C through G make this full-busted style a best-selling favorite.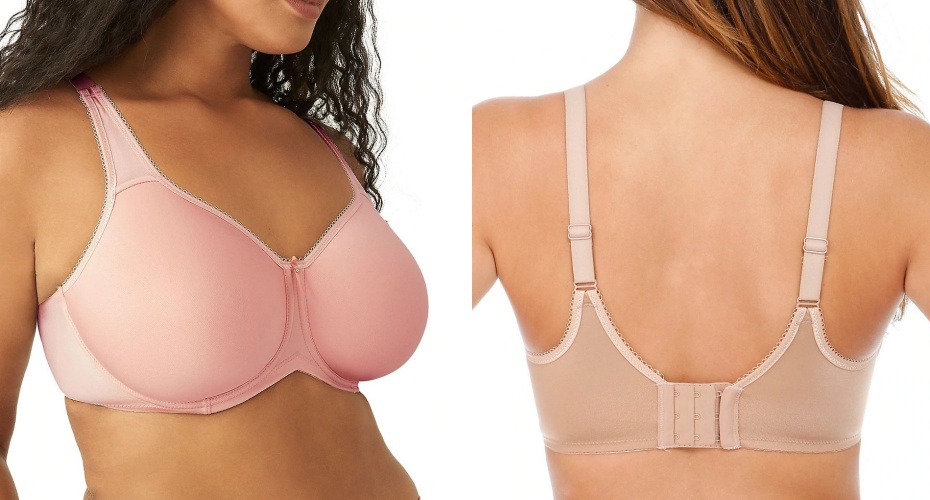 T SHIRT BRAS
Did You Know?

To extend the life of your Wacoal Lingerie, wash them with a mild soap for intimate apparel fabrics. Avoid harsh bleaches or other such chemicals.
Wacoal Full Coverage Minimizer Bra

There are so many Wacoal bras with great support to choose from that pulling together the top five can be a challenge. But one outstanding performer always makes the best of list for its unique design and its genius ability to transform – it is the minimizer bra.
With unlined seamless underwire cups in a super supportive microfiber fabric and power mesh sides, this popular full coverage bra minimizes movement for a more comfortable fit.
A beautiful lingerie must-have for style icons, it realigns and minimizes the appearance of your breasts up to one inch. Minimizer bras are ideal for shirts, blouses, sweaters and form-fitting styles. Available in sizes C through G.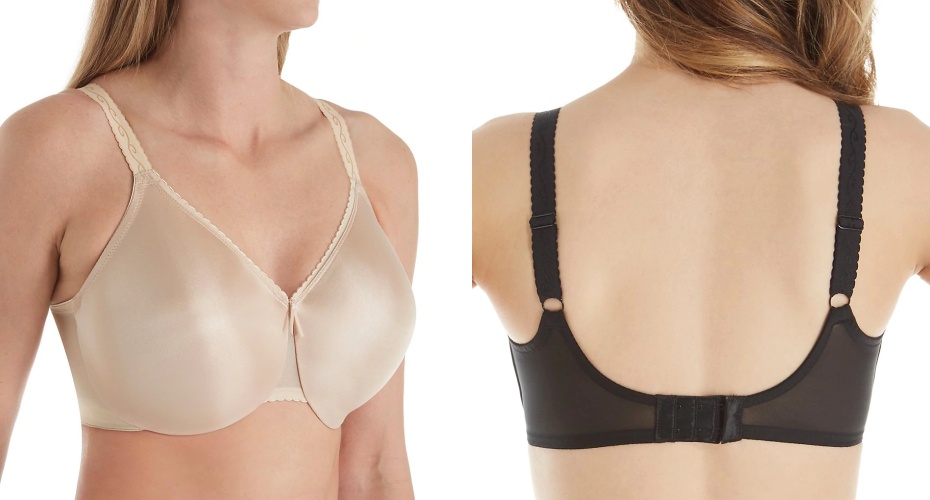 MINIMIZER BRAS
Wacoal Sports Bra

With multiple five star reviews, this Wacoal sports bra is a current favorite when it comes to high impact workouts that demand a firm bra.
Fantastic for running and tennis, and offering excellent encapsulation and compression support, this style is configured to minimize movement and bounce, while keeping your breasts comfortably in place.
Lightly lined seamless cups in the high-tech moisture wicking fabric, Naturexx, and taller side mesh support panels keep you cool and dry during workouts.
Special floating underwires are uniquely positioned to minimize contact with the skin helping prevent chafing and irritation. Available in sizes C through H.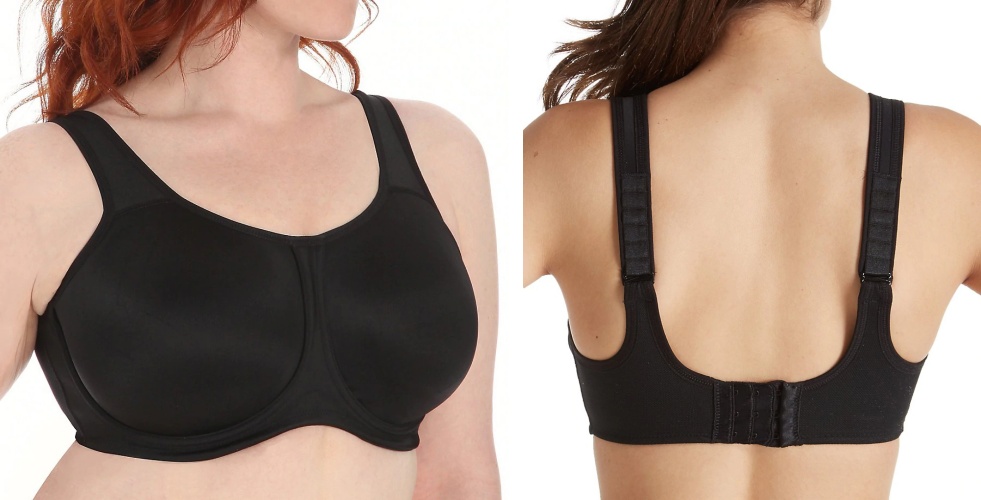 SPORTS BRAS
Wacoal Bras With An Underwire 

Leaving a luxuriously inspiring full bra off this lineup would verge on scandalous. Fortunately, this intimate apparel pick is as supportive as it is stunning – an effortless way to bring a romantic retro vibe to your everyday.
Classic two part seamed underwire cups generously designed to support, lift and contour, with beautiful Chantilly lace and sheer mesh detailing give this award winning full coverage bra an old world feel that's delightfully glamorous and sophisticated. Available in sizes C through I.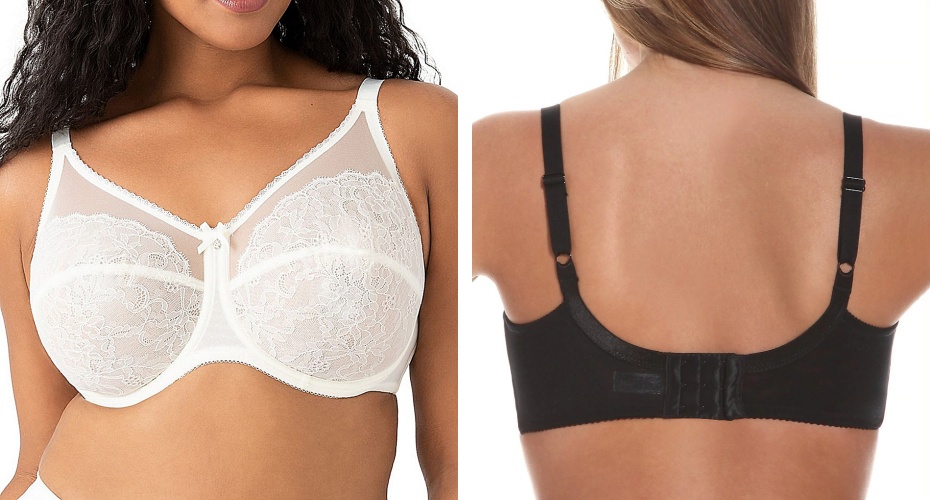 UNDERWIRE BRAS
Wacoal Contour Bras

If your lingerie drawer centres around traditional underwire bras, you'll likely want the option of a more relaxed style at some point.
Change it up with a soft cup bra - lightweight and super stretchy nylon spandex fabric offers good support with a silky smooth finish, making it a great choice for casual clothing and weekend wear.
With an easy fit scoop neckline, amply padded bra band, wider straps, and an absence of conventional back hooks, this popular pullover style is a great alternative to heavy duty sports bras.
Contour bras are also suitable for low impact workouts such as yoga, walking and gardening. Available in sizes Small through 2X.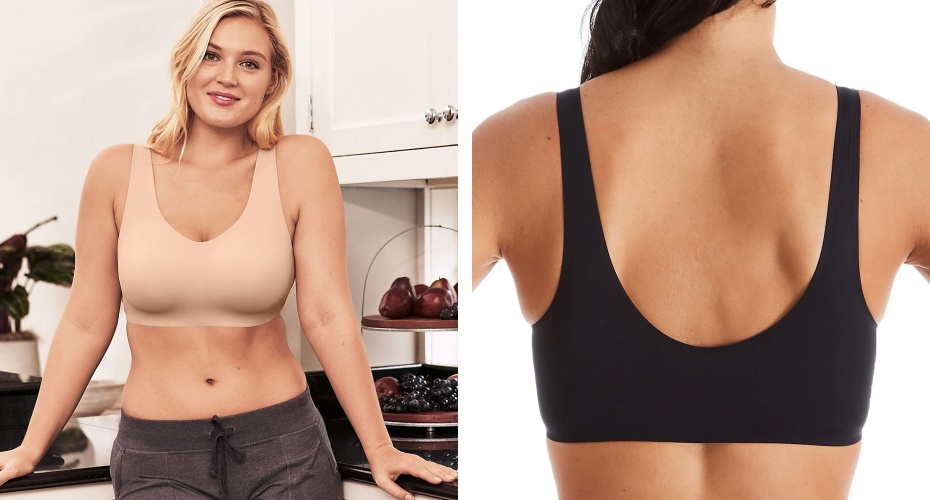 CONTOUR BRAS