*FTC Disclosure - If you make a purchase through a link on this site, we receive a small commission at no extra cost to you.*
Full Figured Bras That Are Beautiful And Affordable
Full Figured Bras - No matter what size you are, striking the right balance between lingerie style and affordability isn't always easy, and finding a beautiful bra that's both comfortable and pretty can be an equal challenge.
Putting all of those factors together doesn't need to be an impossible task when you're armed with a shopping list tailored specially for the style and size you want.
We've rounded up our 5 favorite full bras to make stocking your lingerie drawer a breeze. Follow along for our top picks:

Curvy Pick: Full Figured Bras

Curvy women love the long line bra for the way it smooths the mid-section below the bust, and the added support of a wider bra band. It's no wonder that this bra style has been a popular choice since the 1950s, mainly for the enviable hourglass curves that it creates.
We love the feminine lace detailing that gives these full figured bras a hint of retro glamour.

Score this style without breaking the bank when you stock your lingerie drawer with tried and true lingerie favorites like
...who are known for beautiful longline bras at an attractive price point.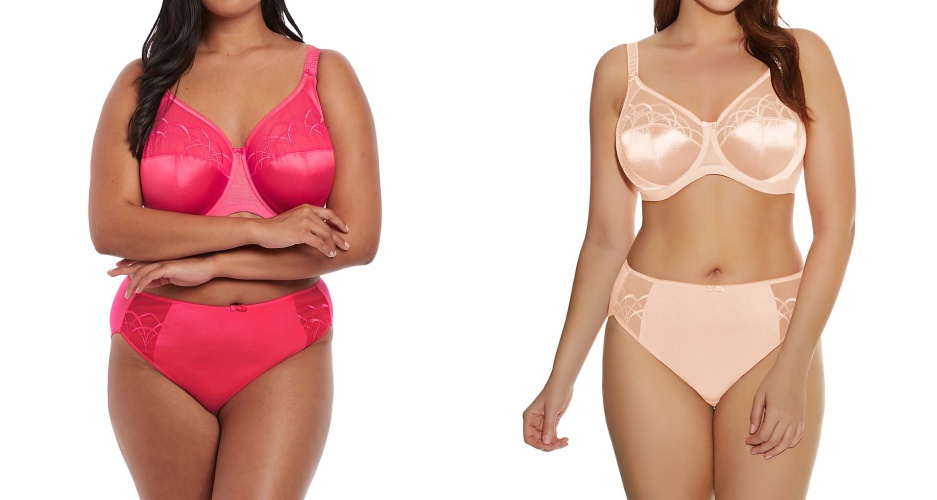 ELOMI
Romantic Pick: Demi Bras

Women love wearing demi or half bras for the fabulous décolletage they create that is simply unparalleled by any other style.
Fuller figures can flaunt their curves in this subtly sexy style that's designed to gently boost the bust, giving you tasteful cleavage and a look that never goes out of style.
Our favorite affordable versions of the demi bra are from
These bras embrace full figured busts without sacrificing style or support, and because they're easy on the wallet you can stock up on several pretty bras.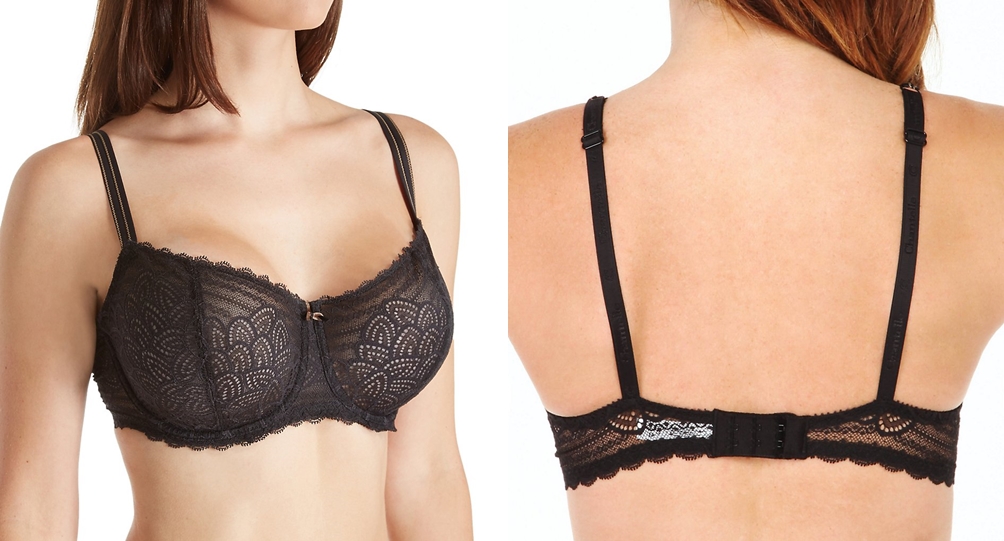 Tailored Pick: Minimizer Bras

Minimizer bras are a great choice for every day wear because of their comfort and coverage, while holding your bust securely in place and creating a smooth silhouette.
Lilyette bras

Chantelle bras

Wacoal bras

are among the some of the best that we've seen, and we love the way their full bras make this practical style as pretty as any other lingerie in your drawer.
These established bra brands are known for quality and a good range of bra sizes that cater to women with curves.
And, while pricing is not as modest as other intimate apparel brands, they are affordable enough so you can treat yourself to a few at a time without blowing your savings.
Did You Know?
Minimizer bras with a specialized criss-cross design offer enhanced support that greatly reduces the likelihood of shoulder pain - a great option for those who prefer the flexibility of wireless.


Smart Pick: Convertible Bras

A convertible bra is a must-have for any stylish woman. Why, you may ask. Some of today's chicest clothing comes in a variety of neckline styles, and convertible bras offer the flexibility of many full figured bras all in one easy piece.
Full figures love the wearability and versatility of this bra style, and can enjoy the benefits with budget friendly offerings from:
Naturally Close
Bali bras
Vanity Fair bras
A beautiful selection from these brands will make it hard to choose just one, and the affordable price tag means you won't have to.
Comfy Pick: T Shirt Bra

When you want a smooth and virtually invisible look under your clothing, it's easy to flatter larger busts that are properly supported in a T shirt bra made with plus sizes in mind.
Look for lingerie brands that have mastered the art of giving women exactly what they want – beautiful curves wrapped in beautiful lingerie, without breaking the bank.
Playtex bras
Q T bras
Parisa bras
are known for great full coverage bra styles that are specially tailored for full figures, in both underwire and wirefree brassieres.