Finding The Right Bra Size
*FTC Disclosure - If you make a purchase through a link on this site, we receive a small commission at no extra cost to you.*
Finding The Right Bra Size - 7 Big No Nos You Need To Avoid

Finding The Right Bra Size - If there's one thing well-dressed fashionistas know to be true, it's that wearing a bra that doesn't fit is a definite non-starter.  And, if you're wearing the wrong bra size, you're not alone.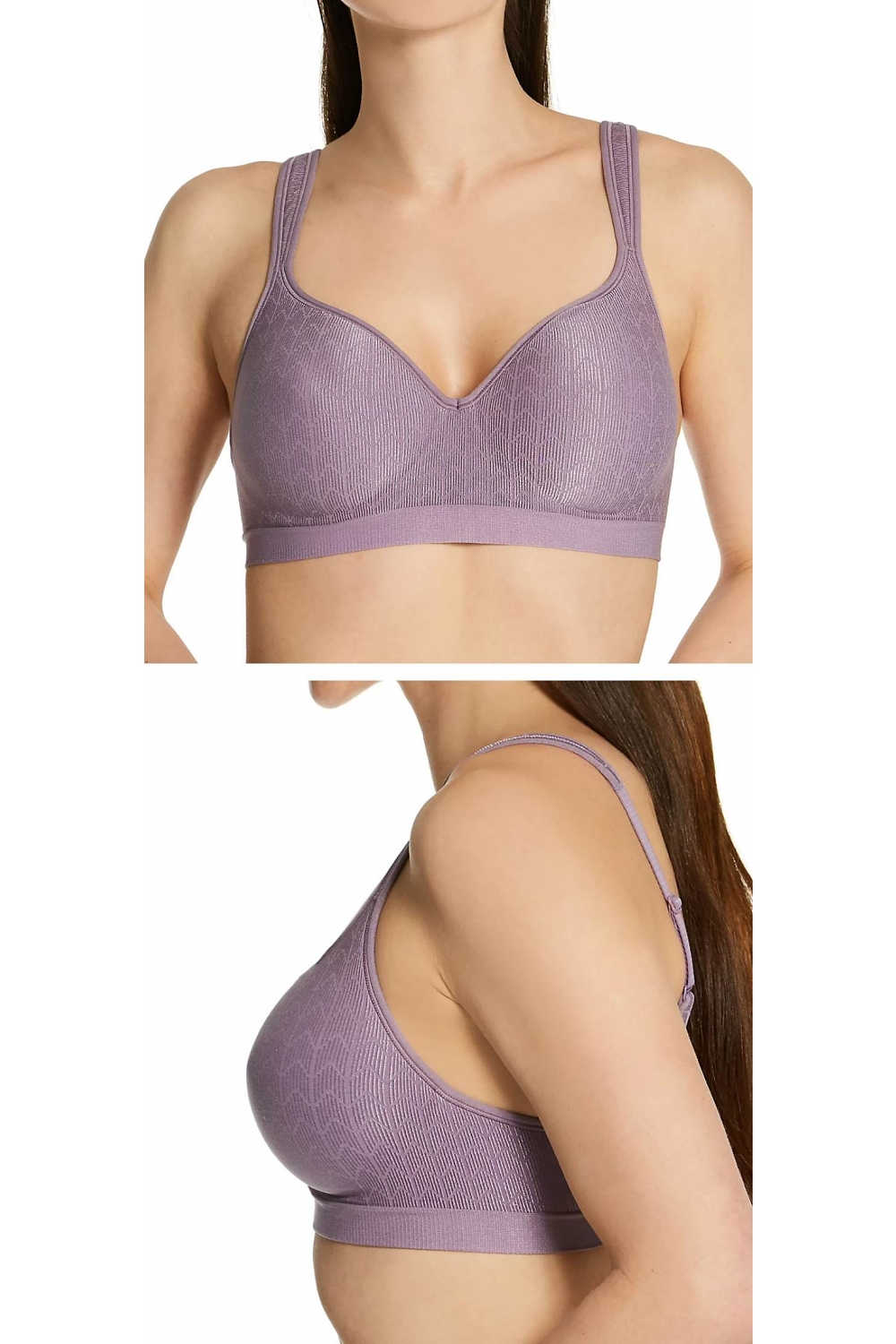 Sad but true, with estimates as high as 80%, the majority of women are wearing bras that are the wrong size. 

From measuring band and cup size to taking into account breast shape, position, age, symmetry - and yes, even the possible sag of the breasts - there are so many things to consider in getting it right. 
No wonder finding the right bra size is confusing!
No worries, take a breath and relax. You've come to the right place.

Below, we share our bra fitting know-how and several tips and tricks to help you avoid the 7 major mistakes commonly made in the quest to find the right bra size.
Finding The Right Bra Size No Nos

Being Measured In The WRONG Bra
Ideally you'll want to get fitted for a bra when you're either braless or wearing an unlined bra. This allows the tape measure an accurate measurement of your true shape and measurements.
Wearing a padded bra, a major push up bra, or even your comfiest sports bra will distort your natural shape and skew your measurements, setting you up for the wrong size bra.
You're better off wearing a plain wireless bra or even no bra to help get the correct bra size.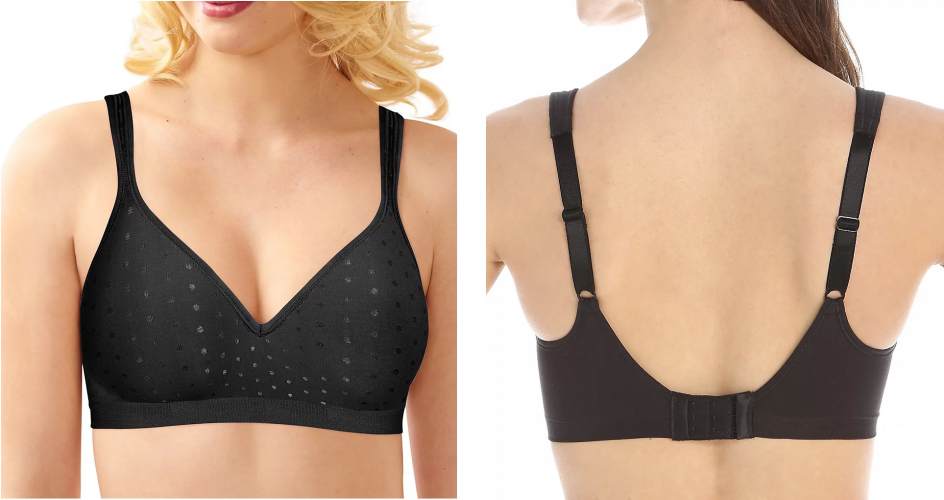 WIREFREE BRAS
Beautiful Lingerie Tip
Want to extend the life of your favorite bras? Don't wear a brassiere more than 3 days in a row.
Bra fabric and elastic needs time to rest in between wearings. Instead, have several bras and rotate them throughout the week.
Thinking Your Bra Measurements Are Set In Stone

When finding the right bra size, just because your measurements put you at a 36A or a 38F does not mean you'll wear that size in every bra you try.
Different lingerie brands vary in their fit, and so do different styles.
A La Perla balconette bra will fit differently than a full coverage Maidenform bra, etc. So, be prepared to size up or down in the cups or the bra band as needed.
Only use your bra size as a guideline to find the perfect fit.
EVERYDAY BRAS
 Bra Fitting Mishaps

If you're taking your own bra measurements make sure you're using the right techniques:
The tape measure should be snug against your skin without hanging too loose or squeezing too tight.

Keep the tape parallel to the floor all the way around your body, and make sure it's not twisting or riding up or down at the back.

Stand up straight and don't suck in or puff up your chest.

Normal posture and careful measuring will help you nail the right bra size and avoid inaccurate measurements.
Guessing Your Measurements

We've all been there at point or another - taking a wild guess and hoping it's right.  Unfortunately, it doesn't work. 
Don't be tempted to wing it or take shortcuts when it comes to finding the right bra size. There's more to a proper bra fit than simply eyeing a style on the rack, trying it on, and thinking it's good enough.
You might luck out and get it right, but take a few extra minutes to get fitted by a lingerie professional to confirm that you're in the right size for your body.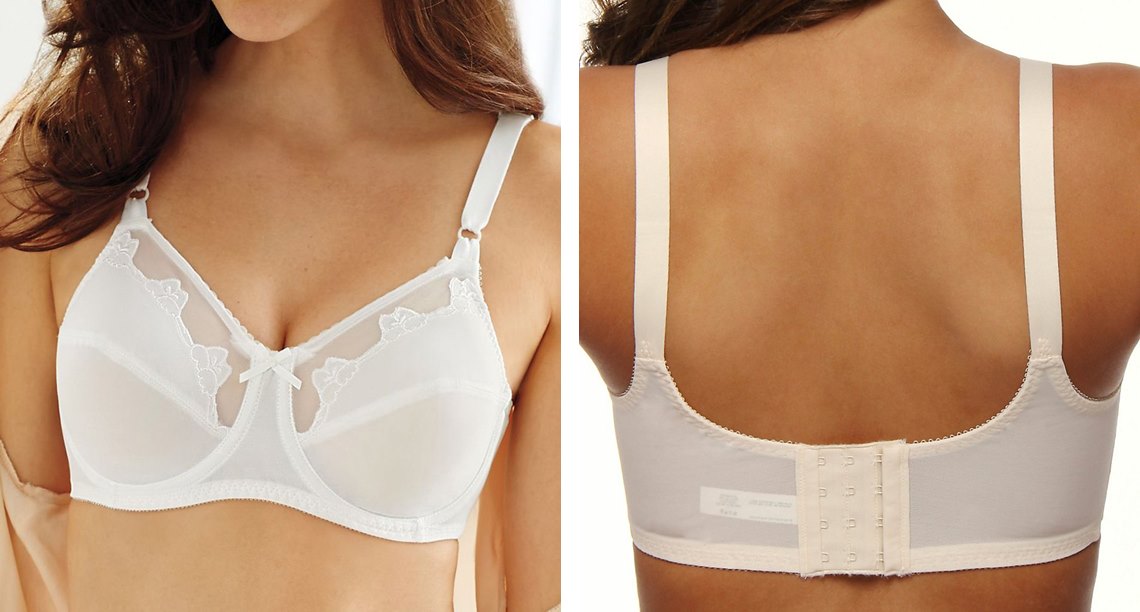 SHOP NOW
 Wearing Bras That Are Too Small

No one wants to be drowning in baggy cups, or wearing a bra with straps that won't stay up, but many women are squeezing into bras that are too small to overcompensate.
You'll know that your bra is too tight if your breasts are spilling out the sides or top of the cups, or your back is lumpy under a pinching bra band.
Opt for a bra style that gives you a sleek and smooth silhouette to ensure a proper fit and the best look.
T SHIRT BRAS
 Focusing On The Bra Cups Alone

There's more to finding the right bra size and a good fit than just filling out the cups.
In the fitting room, make sure to adjust the straps so that they fit snugly and help lift your bust. Try the various sizes of the back band closure to find a fit that's supportive and doesn't ride up.
When you've nailed the right bra size all of the elements will come together and fit perfectly.
 Thing Your Bra Measurements Stay The Same

Women's bodies change over time, so your bra size in your twenties may change in your thirties and again in your forties, fifties, and so on.
As you age, hormonal changes, pregnancy, age, weight gain or loss, and muscular development are all factors that change your bra size.
Even if you maintain a steady weight, your body shifts and your breasts sit differently as we age, so make sure to reassess your bra size every once in a while to make sure you're wearing the right size.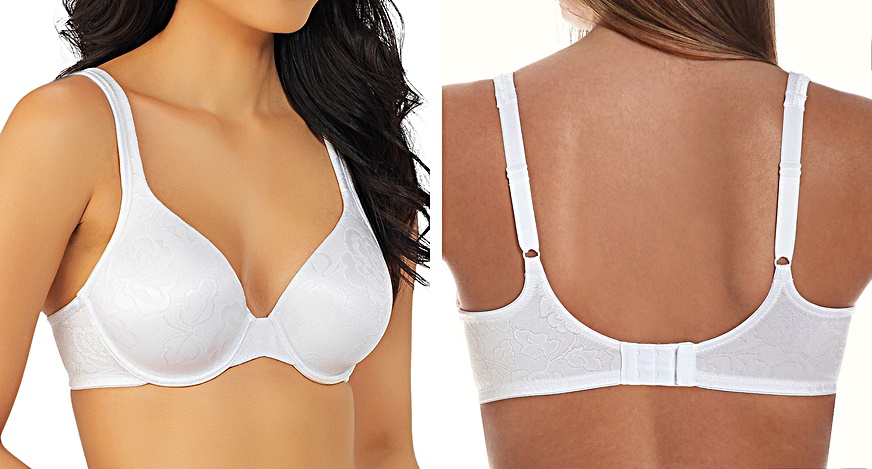 UNDERWIRE BRAS