*FTC Disclosure - If you make a purchase through a link on this site, we receive a small commission at no extra cost to you.*
Bra Size Calculator - How To Get A Beautiful Fit

Bra Size Calculator - When it comes to adding a little more va-va-voom to our lives, we're all about channeling beautiful lingerie - in classic bras that deliver the perfect fusion of style and a comfortable fit.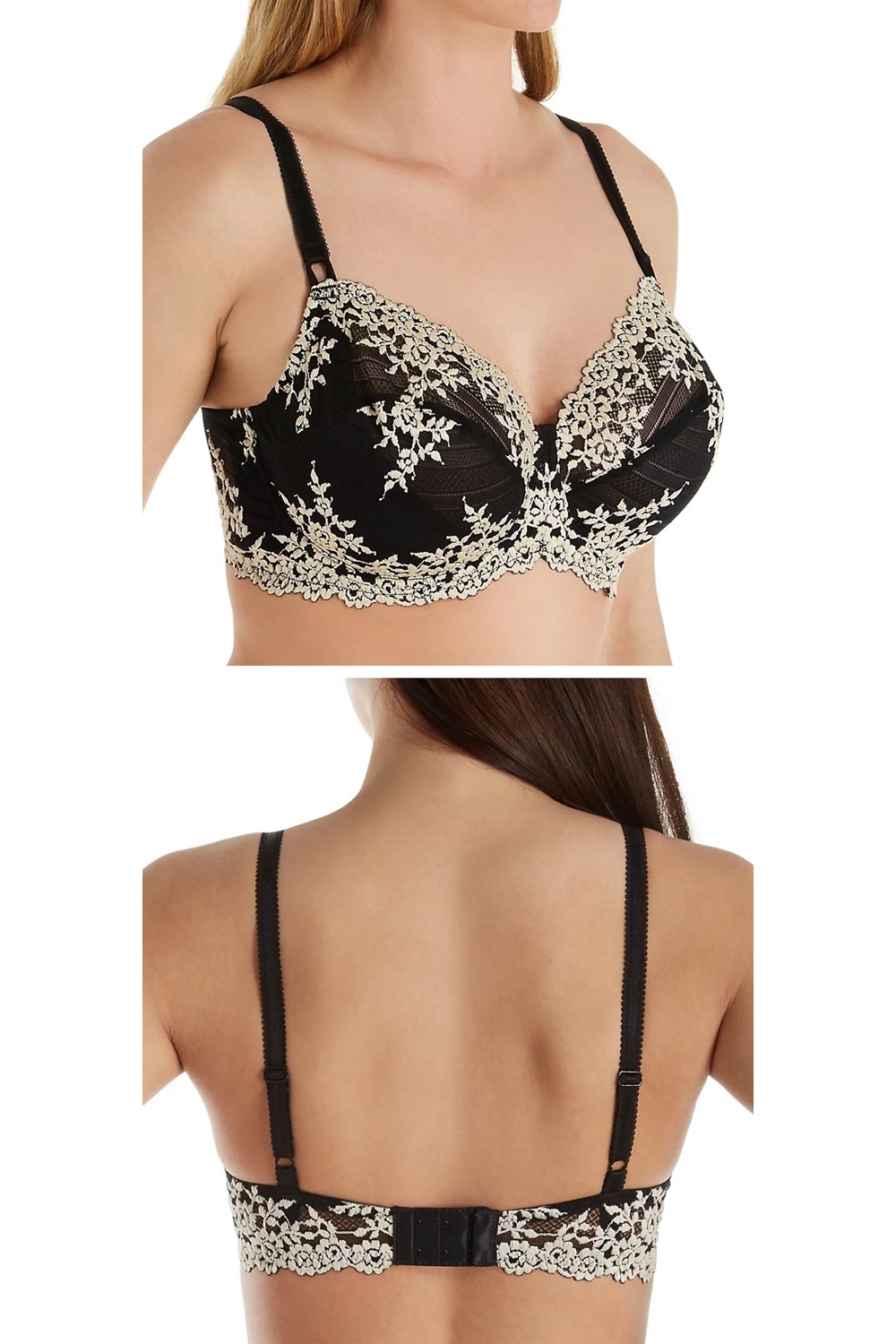 While most of us mere mortals aren't blessed with the long legs and killer curves of famous supermodels like Gisele Bundchen and Candice Swanepoel, we can channel our inner supermodel vibe for an effortless sex appeal with a few simple tips and tricks.
A bra that inspires - whether it's an elegant lace bra that's stylishly subdued for a business suit, or a seamless style that's modern in simplicity and perfect for weekend wear – is a wonderful way to reconnect with our feminine side.

How do you get a beautiful fit?  Like all good things, it starts with the basics - the band size and cup size. Both measurements work together - to give you an approximate bra size.
Below, a detailed bra size calculator that takes you through how to take your measurements and estimate your size.
---
Bra Size Calculator - Band Size

How To Measure Band  Size

Wear a supportive non-padded bra that's comfortable.
Using a soft measuring tape, wrap the tape securely around your rib cage, directly underneath your bust.

Keep the tape aligned with the floor.
Exhale completely - to get the most accurate measurement possible.
Round this number to the nearest whole number - in inches or centimeters - and find it in the chart below. The right column will give you the band size.

---
Measurement
Under Bust
(Inches)

Measurement
Under Bust
(Centimeters)

Bra Band
Size
---
You're halfway there.  Now, on to step two of the bra size calculator - it's time to measure for your cup size -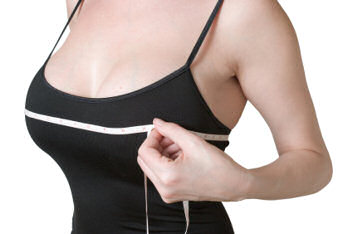 ---
Bra Size Calculator - Cup Size

How To Measure Cup  Size

Using the measuring tape, wrap the tape lightly around the fullest part of your bust.
Again, keep the measuring tape aligned with the floor - this is your bust size.

Next, subtract the band size (the first measurement) from your bust size (the second measurement). Then, find this number in the chart below. The right column will give you an approximate cup size.

Bust Size Less Band Size
Cup Size

---
Congratulations

Congratulations! You now know your bra size.  Using a calculator to determine your approximate size makes the world of difference in choosing a great fitting bra, and is much easier than guessing.  It's the first step to - 
boosting a smaller bust

lifting / minimizing a bust
perfectly framing any shape

for you to flaunt what you're naturally blessed with.

 The Right Bra Measurements

The difference between wearing the right size or not is miles apart. A bra that fits well instantly transforms the rest of the body. What happens when you get a great fit?
First off, the weight is taken off your straps (aside - bra support should never come from your bra straps), letting you relax your shoulders which helps your posture.

A bra band and cups that fit well provide proper support (aside - this is where bra support should come from), lifting the breasts upward and off your torso making you look longer and leaner.
As a result, it's much easier to hold yourself with a poise that makes your entire silhouette look sleeker and sexier....like a supermodel. 
The big reveal - Great foundation wear that fits well is the little-known secret behind the effortless look of so many of today's supermodels.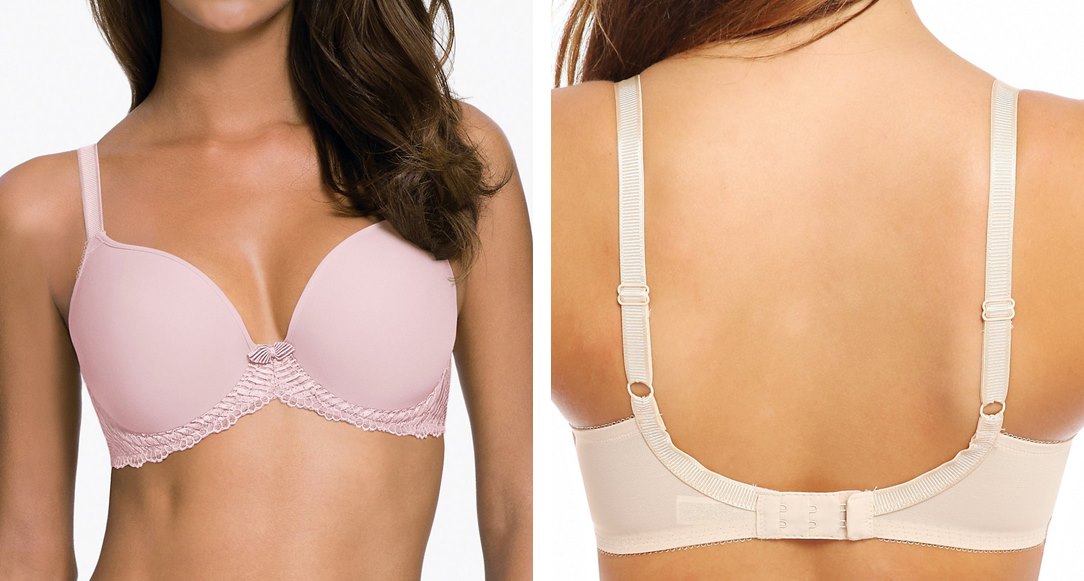 SHOP NOW
The Fit Tip

Keep in mind that bra sizes are not cast in stone and should only be used as a guideline. Bra styles, sizes and fabrics vary from one lingerie manufacturer to another.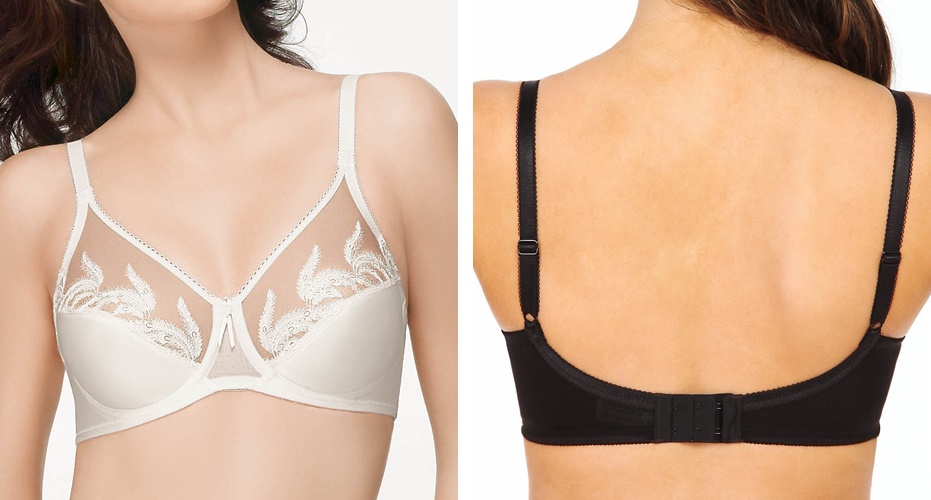 SHOP NOW