*FTC Disclosure - If you make a purchase through a link on this site, we receive a small commission at no extra cost to you.*
Olga Bras That Will Make You Feel Fantastic
Olga Bras - If you're a full-busted women wanting to update your lingerie drawer, you've arrived at the right place.
This is a question that I'm often asked as a lingerie designer - "what types of bras do you recommend - I want everyday bras that are comfortable, fit well and most importantly don't ride up."
One of the most important pieces of advice that I give to friends and clients alike, is to choose the right brand of bra.

In the lingerie world every intimate apparel company strives to identify with and cater to a different niche; brassiere manufacturers are no different.
For example, sleek and sexy Calvin Klein bras cater to smaller bra sizes and Bali bras cater to practical and pretty average bra sizes.
For my friends and family who wear a c cup bra or greater I always suggest Olga lingerie. Olga is a favorite North American intimate apparel manufacturer who specializes in fuller coverage brassieres.

OLGA LINGERIE
Olga Bras

They have a very good variety of different types of bras that are pretty and feminine (that means they're most definitely NOT ugly supportive granny bras), and supportive with a comfy fit.
Here you'll find my recommendations on which bra styles your lingerie drawer should have. So, without further ado, let's take a quick look at 3 great picks -

---
Satin Bras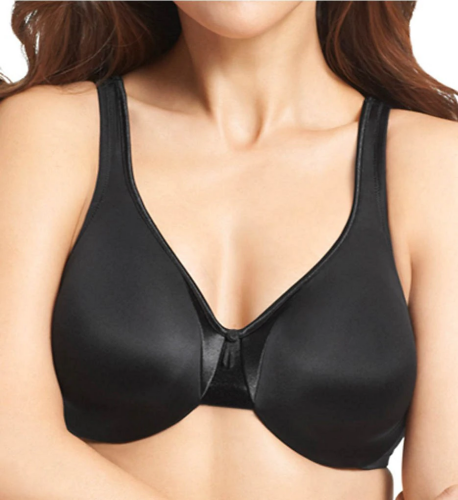 A silky smooth underwire bra with seamless satin bra cups that have a unique feature - comfort padding along the bottom part of the cups. Wider sides offer you a better fit.
This is a great bra for practical yet feminine everyday wear. Sizes 36C through 42DD. Colors - white, nude (Olga calls it butterscotch), and basic black.

---
Contour Bras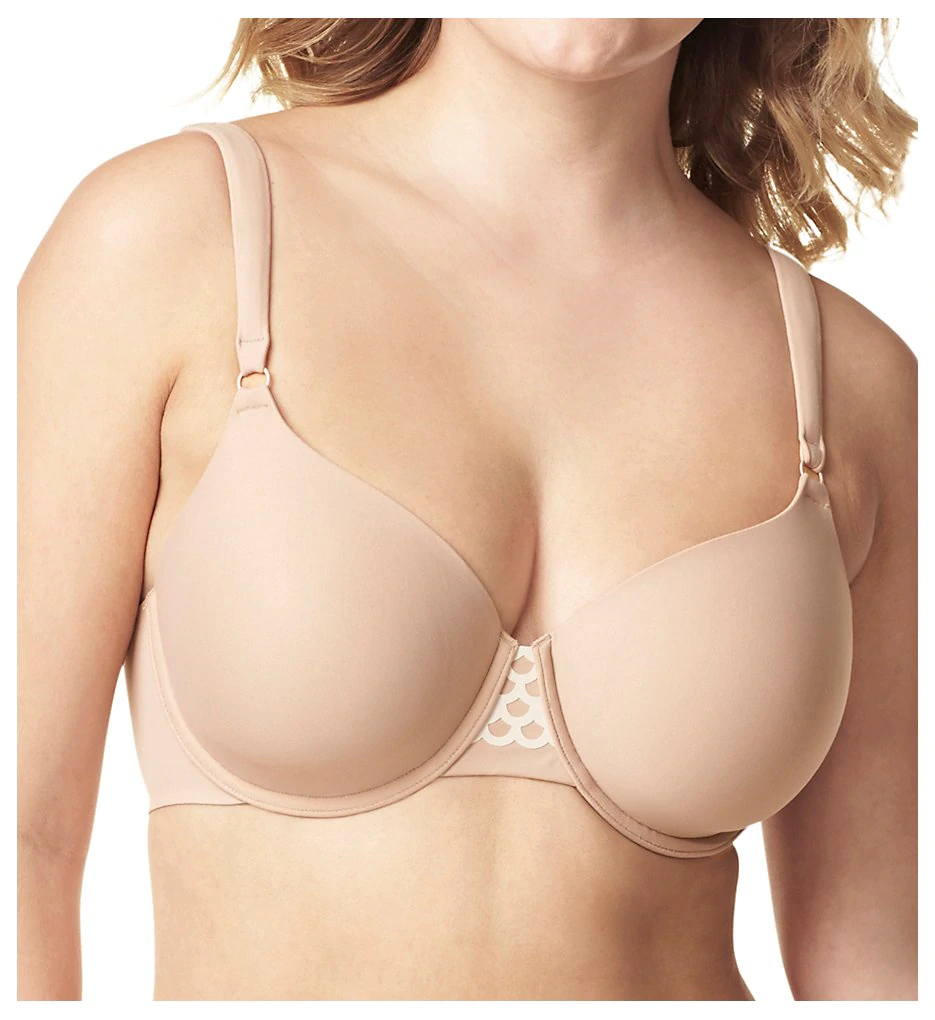 Designed for full coverage with a special wider edge along the top of the bustline to prevent breast tissue from popping out.
Smooth and completely seamless cups have a lightly padded contour lining that ensures your modesty. A good choice under your knitwear, blouses and shirts.
Sizes 36C through 42D. Colors - white, basic black and nude colors.
---
Minimizer Bras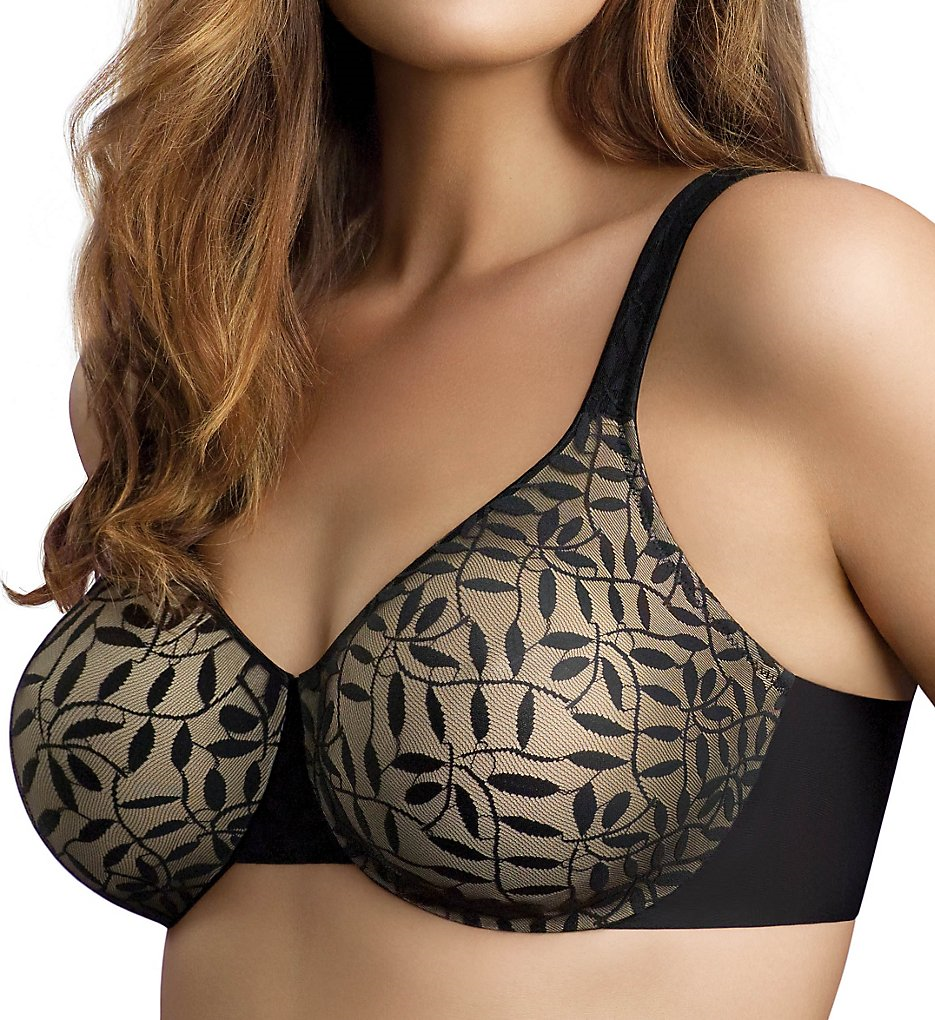 This classic Olga bra style is a favorite because it's lightweight and fits well.
Seamless cups have a sophisticated leaf motif and are fully lined with soft and stretchy microfiber that won't chafe.
A great choice under your everyday shirts, blouses and sweaters, though not sheer fabrics.
Sizes 36C through 42DD. Colors - Black, ivory, white and nude / butterscotch.
---
                                Beautiful Lingerie Tip
If, you're wearing a fitted sweater, blouse or T-shirt, a full-coverage seamless bra is the best choice; otherwise you'll be showing off all your lumps and bumps to the world.

---
Bra shopping online for your favorite Olga bras and beautiful lingerie is easier than ever, with so many affordable options and sizes to choose from.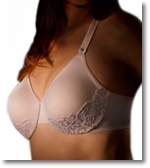 Need help with bra sizes ? Check out our easy 3 step bra size calculator for sizing tips and obtaining the correct bra size.

When you click on a link a new window will open and you'll see a sampling of what's currently available online.
Want to continue lingerie shopping? Just follow the view all items link at the end of the listings...