*FTC Disclosure - If you make a purchase through a link on this site, we receive a small commission at no extra cost to you.*
Hanes Panties - The Everyday Favorite Of The Lingerie World

Hanes Panties - America's first name in comfort since 1901, Hanes bras and underwear are famous for their comfort and style.
Hanes knows that women want to both feel and look good, which is why they put so much effort into developing new and exciting designs in their fashion wear, shapewear, and lingerie lines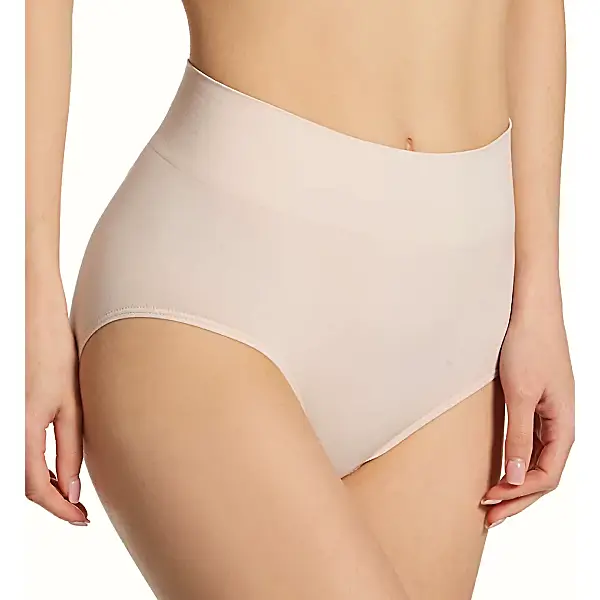 With a huge range of ladies underwear to choose from, it has never been easier to find the perfect panties to that cater to your needs.
As one of the North American industry leaders in the panty and lingerie undergarment industry, Hanes delivers fashionable and comfortable underwear.
Let's take a look at some popular panty style that Hanes has to offer…
Hanes Panties

Shapewear has never been as popular as it is today. And, Hanes does not disappoint.
SHOP NOW
Favorite shapewear includes specialised waist clinchers that provide smooth and sleek definition allowing firm control over your waist.
Also popular are Hanes' high waist thigh slimming briefs.
These types of briefs are perfect for any body size and have proved to be a runaway best seller.
They support the tummy area and give a smoothing out effect around the navel.
Firm control continues to the derriere and work wonders on your thighs.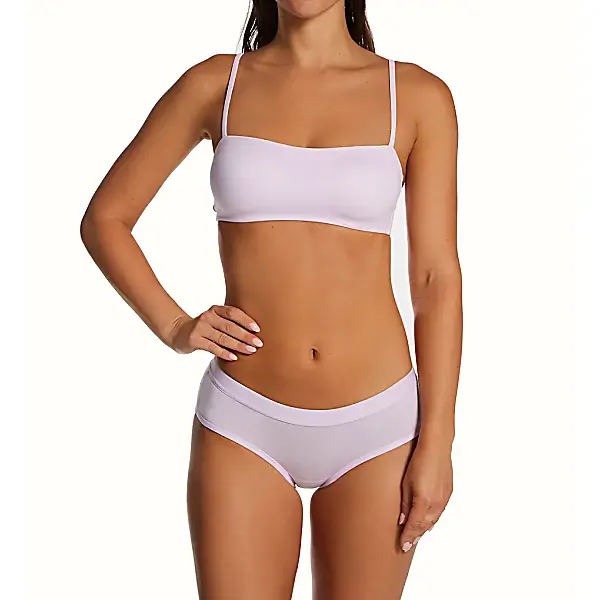 With stretchy yet firm nylon and spandex blends or soft microfiber, these shapewear fabrics cling to your contours, and smooth out lumps and bumps while giving you the freedom to move without restriction.
Another shapewear / panty favorite are the Hanes Smooth illusions ultimate contouring pantyhose.
These new and innovative pantyhose build on Hanes' previous incarnations of chic pantyhose, with added shapewear abilities!
The unique benefit is graduated contouring from your waist to your toes for an all over smooth look.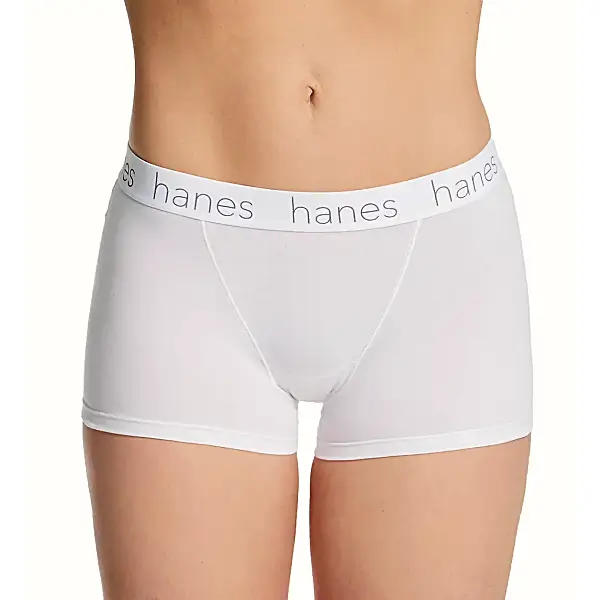 These ingenious pantyhose are produced extra firm, which adds extra slimming firmness to your entire lower body, perfect for concealing your worry spots.
The hosiery fabric used in all of Hanes shapewear products is specialist fabric, designed to shape and contour your body, without losing its shape.
The special elastic cotton fabric employed has a sheer finish, so the underwear will never snag on your clothing or ride above the waist.
Panties and Underwear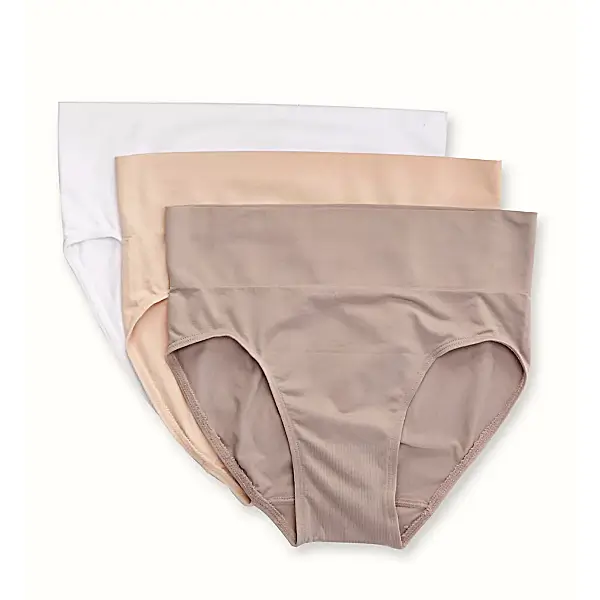 Hanes also offers a range of regular panties and briefs that are all designed for comfort.
From ladies briefs to French hicut panties and bikinis, Hanes is very well known for their basic cotton panties.
And, while they may not win any awards in the exotic lingerie department, Hanes panties are definitely on our list of top ten cotton panties for everyday wear.
You may think, "what's new and exciting about basic underwear?"
Hanes listened to their customers very carefully and decided to remove the inner tags from their entire panty range. This is big!
Removing the inner tags means no more scratchy size tags, no more irritated skin, and no more pulling at your underwear in the middle of the day, hoping no one sees you.
Clever, clever Hanes! A decision that other panty and brief makers should take note of.

Boyshorts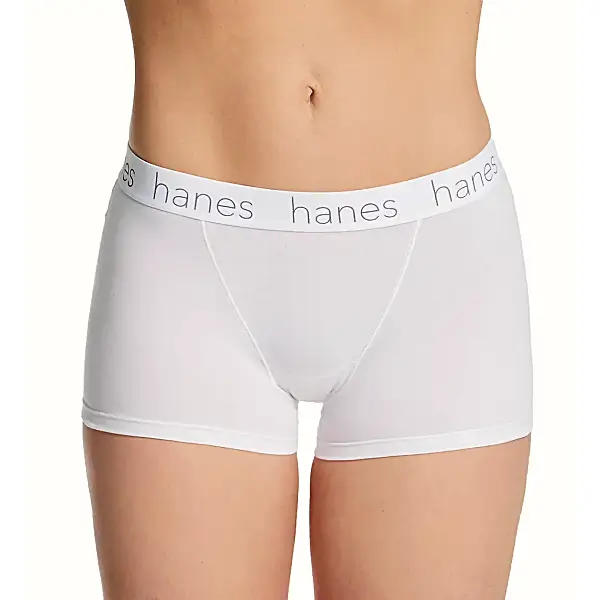 Let's face it, everywhere you turn these days, you see boyshorts. They're perfect for situations where your over clothes are in danger of showing visible panty lines.
Plus, they're incredibly comfortable! These Hanes panties are made in an innovative way to minimize the number of seams.
And, some boy short styles offer zero panty lines, which is nice when you're wearing the skimpiest and clingiest clothing in your entire wardrobe.

Hipsters & Bikini Panties

Last but certainly not least in the Hanes collection of panties are the hipsters and bikini panties. These styles are all about ease and comfort.
SHOP NOW
They're made to the same standards as the boy shorts range; they reduce visible panty lines, and are a great option to wear with your low rise skirts, pants and trousers.
Hanes panties have no inner tags / labels and come in a wide range of basic, bright and wild colours and patterns to please even the trendiest lingerie diva.
So, whatever your choice of briefs, panties, or shapewear, if you're looking for fashion, form and comfort, look to Hanes - the first name in comfort, the last choice of panties you will ever need.