*FTC Disclosure - If you make a purchase through a link on this site, we may receive a small commission on the transaction - at no extra cost to you.*
Ladies Briefs -
How To Go From Simple To Sensational

Ladies Briefs - Get ready to take your everyday underwear from average to astounding with five quick tips. The best part? It's easier than you think.
From fabric to color, mix and match to glam, we're sharing everything you need to know to go beyond the garden variety basics and turn your regular rotation of ladies briefs into something simply special. Here's how -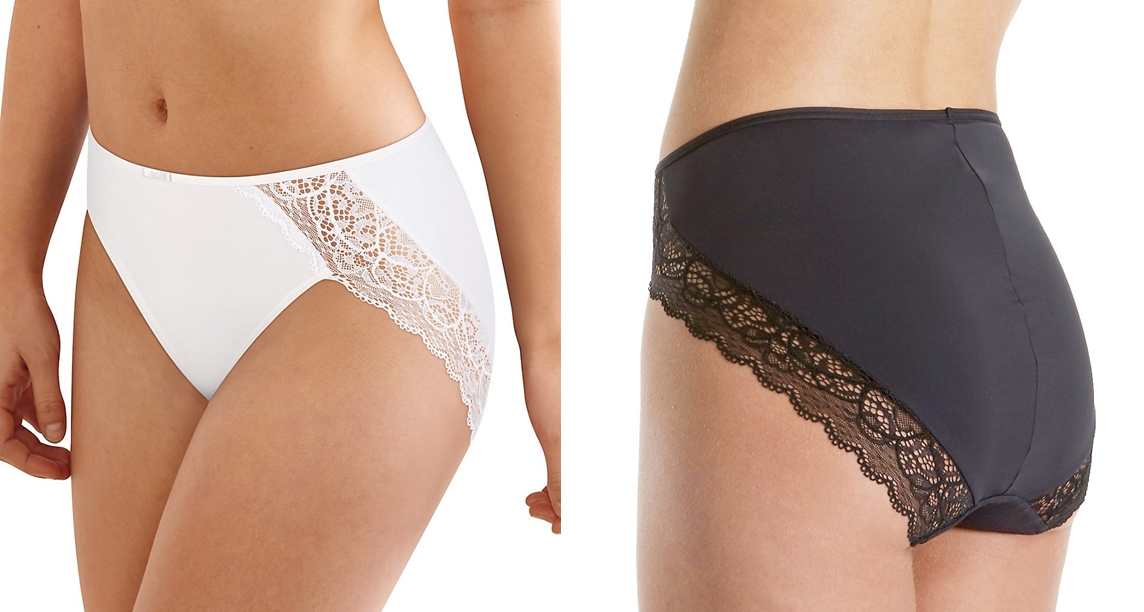 Ladies Briefs - Inside Tips And Tricks

Ladies Underwear - Add A Bold New Color To Your Lingerie Drawer

A plain pair of panties gets an instant update when you pick a pair in a fun shade that you don't usually wear.
Think outside the box and try a crisp coral, minty turquoise, deep plum, or play with leopard prints, polka dots, or fresh florals.
As soon as you cast aside the traditional blacks, whites, and nudes from your drawer and reach for a pair of briefs in a vibrant and exciting new color, you've successfully taken your lingerie game to the next level.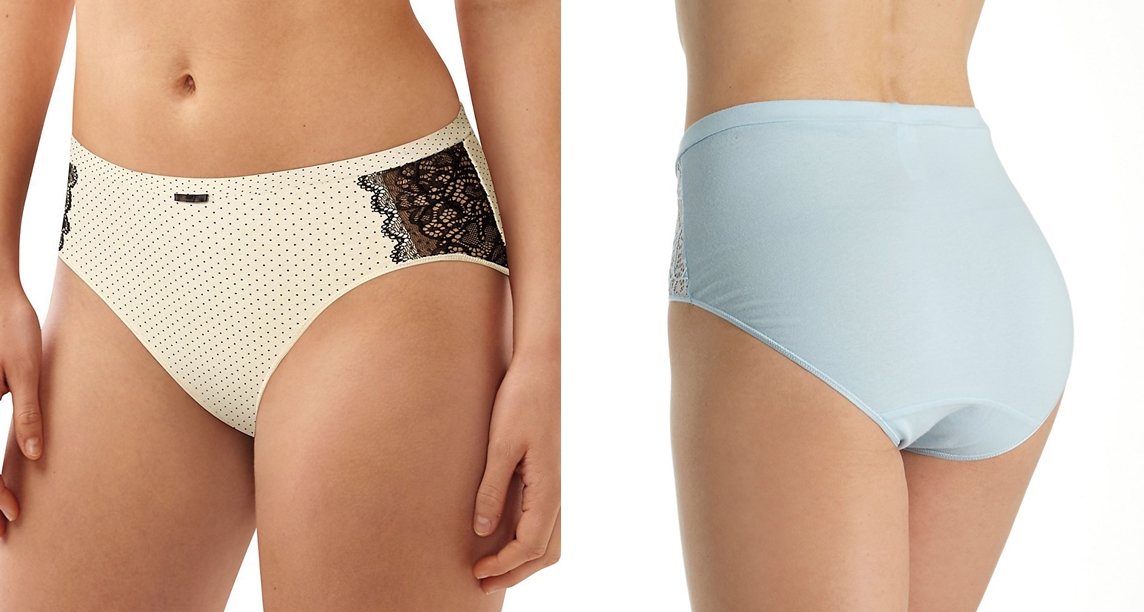 Carmen's Tip

While some may think briefs are too old fashioned, thanks to new and innovative fabrics such as microfiber, bamboo and lycra spandex, briefs can be just as sleek and fashion forward as other more hip and trendy panty styles.
Fancy Up The Undie Fabric
A few simple swaps from everyday basic to beautiful can make all of the difference in how special and luxurious your underwear can be.
Even your everyday undies can get a welcome dose of glamour and sex appeal when you opt for a pair in a fancier fabric.  How?  Think -

Lace panties instead of microfiber
Silky satin instead of cotton panties
Other great choices are mesh, silk charmeuse, or sheer nylon panties
The result? A plain pair of panties gets a much needed makeover simply by buying briefs in more luxe and ladylike fabrics.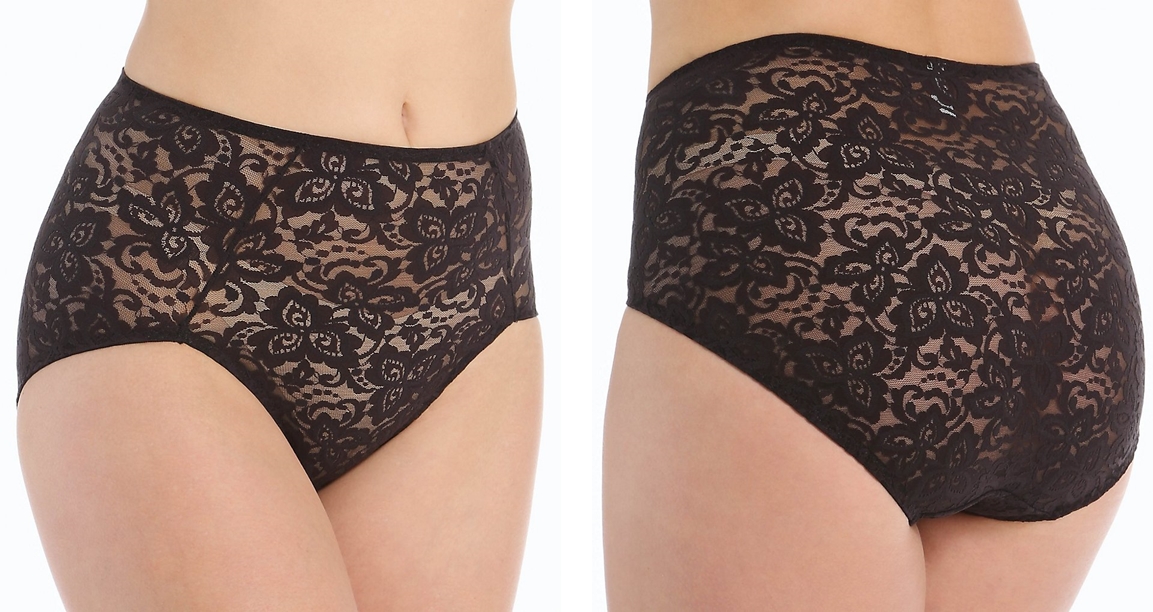 Pay Attention To Pairing Ladies Briefs

Even the prettiest of briefs will look boring if you throw them on with an oversized t-shirt or the same go-to bra that you like.
Instead, try pairing your panties with something prettier on top, like a statement bustier, a lace bralette, or a silk camisole.
Don't worry about whether your bra and panties come from a matching set or not, what matters is that you kick up your everyday basics a notch by wearing them with special favorites from your lingerie drawer, making them feel like an indulgence to wear.

Did You Know?

One of the most popular promotions that runs at certain times throughout the year includes a "buy two panties, get one free" option that many women wait for when stocking up on their favorites.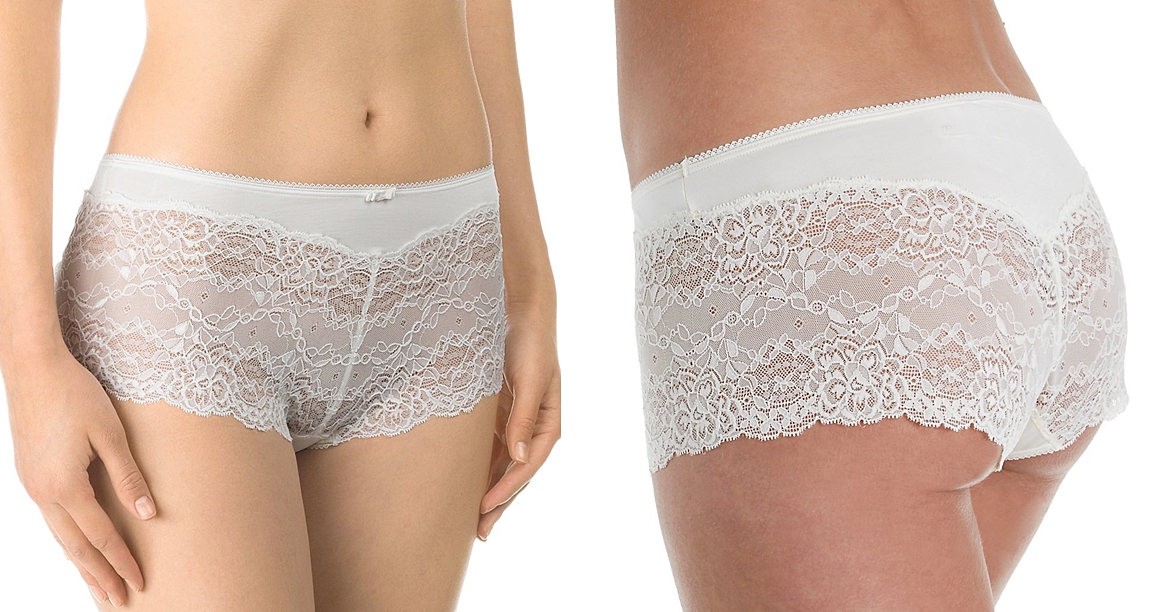 How To Care For Womens Panties
No matter how high-end your panties may be, they'll look ho hum and bland if you don't take proper care of them. Nothing is worse than ratty looking undergarments and your briefs are no exception.
Take a few extra moments to care for beautiful lingerie properly - undies included - and they'll look so much more sensational and posh.
Hand wash them or use your machine's delicate cycle to wash your underwear in a mesh bag, and treat yourself to a special detergent made just for intimates.
Your briefs will last so much longer and look so much better if you treat them to the care they deserve. A little TLC goes a long way in keeping your briefs looking brand new.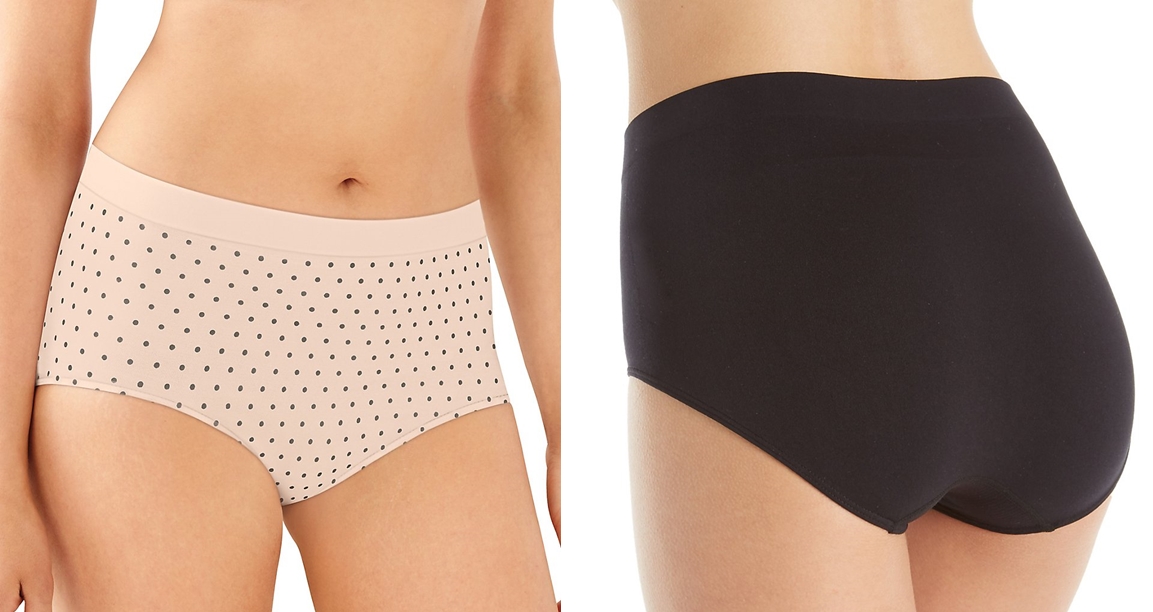 Get Glam In Beautiful Lingerie From Head To Toe
Take your panties up a level when you wear them in the prettiest way possible. Looking beautiful in your undies goes beyond buying high end panties or mixing and matching them with designer bras.
Pamper yourself from top to bottom and you'll instantly feel more beautiful in your lingerie. Make sure you're properly groomed, your skin is silky soft, your hair is touchable and shiny, and you've paid a little extra attention to your makeup.
Knowing that you look gorgeous will give you the confidence you need to really stun in your briefs and take your exciting new look to a whole new level of beauty and elegance.
Stores and online shopping often offer multi-packs that allow you to mix and match ladies briefs which gives you more choices and greater flexibility.