*FTC Disclosure - If you make a purchase through a link on this site, we may receive a small commission on the transaction - at no extra cost to you.*
Womens Thongs - What You Need To Know
Womens Thongs – Whether you're on a mission to avoid the dreaded VPL (visible panty line), or you just love the beautiful way these popular panties look (and the positive reaction they get), there's no denying that thongs have lots of admirers.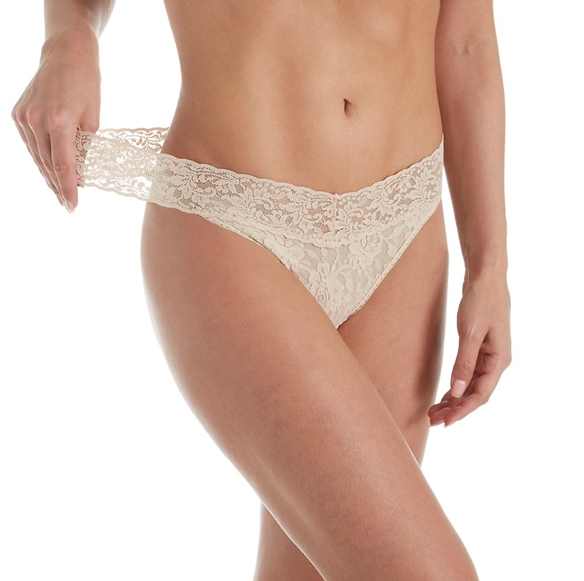 Why thongs?  Sexy and stylish, they offer less coverage than traditional panty styles like briefs, hipsters and boy shorts, but more than g strings and T strings, which makes them a great choice for form-fitting dresses, skirts, pants and jeans.
If you've never tried them before, or you're a true blue fan looking for the expert scoop, no worries.
Finding the perfect panties that flatter your figure and make you look your very best has never been simpler when you focus on the 5 elements that make the perfect womens thongs.

Womens Thongs  - The Easy Essentials

---
The Panty  Waist
Often overlooked, the waist is a key factor in finding the perfect womens thongs that show off your shape, no matter which style you choose to wear.
A waistband that's too tight will cause bulges, and one that's too loose won't stay up properly, causing you to constantly tug
A narrow elastic waistband works well for petites, while curvier women should look for panties with wider waistbands to balance their proportions
A wide stretch lace waistband is universally comfortable and flattering on any body type
---
Lingerie Tip - There are a multitude of different panty styles that vary from the classic high-cut thong panties to the peekaboo skimpy g-string panties and T-back - also known as the T-string.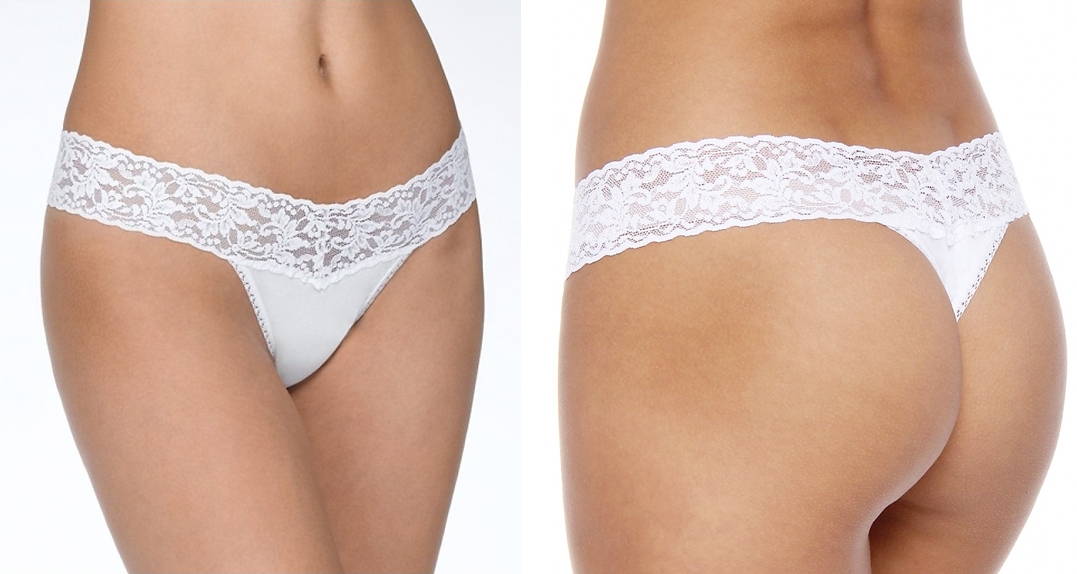 HANKY PANKY
---
The Style of the Panty
While the rise of thong panties is typically higher than regular panties, there are a few tips to consider to get the perfect fit for your shape.
Take a closer look at the shape of the leg opening and the waist to get the right thong for your silhouette.
A pair with a higher cut leg will elongate your legs and make petites appear taller
Women who are tall and have athletic builds can look for leg openings that are cut straighter across to add the illusion of more curves
For the waist, plus sized women should look ladies panties with a straight cut to contrast their curves
Women with boyish figures can choose womens panties with a waist that dips in the centre to add shape and enhance their silhouette
---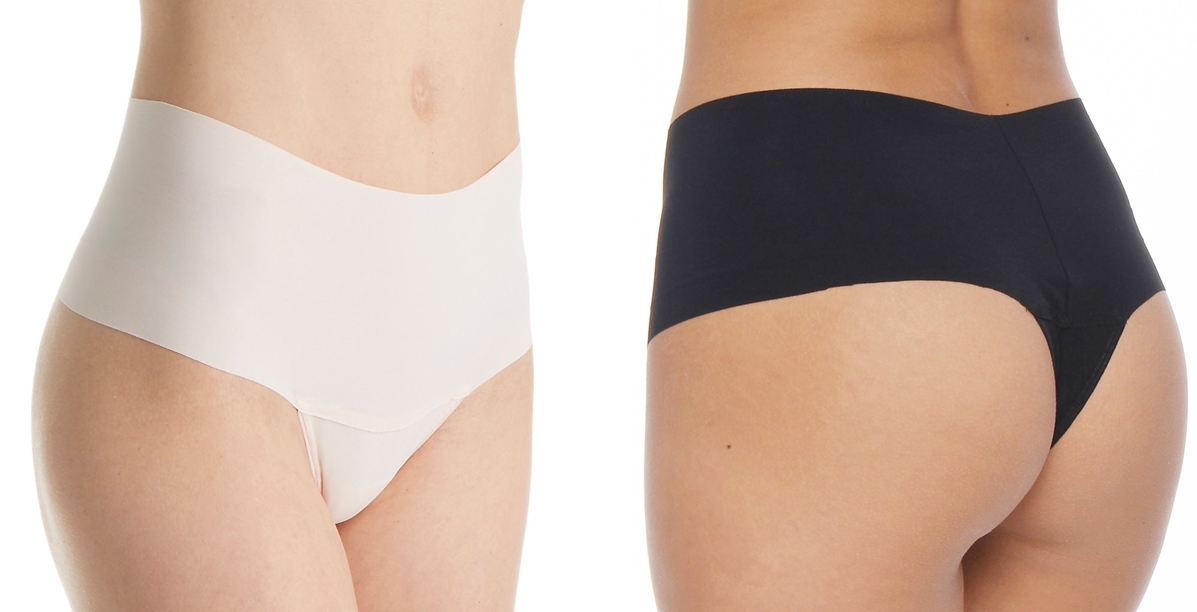 The Size of the Undies
It might seem like a no-brainer to choose panties in the right size, but no matter what other elements your panties have they won't look right if you're in the wrong size.
Don't get caught up in what the label says. Buy for the right fit, not to squeeze into a certain size
Womens thongs that are too small will ride up and cause lumps and bumps under clothing
If the size is too big they'll droop down, bag in the seat and hang in the crotch
Find a pair of panties that skim your skin and are so comfy you forget you're wearing them; then you'll know you've found the perfect fit
Lingerie Tip – panty sizes can vary from style to style and manufacturer to manufacturer.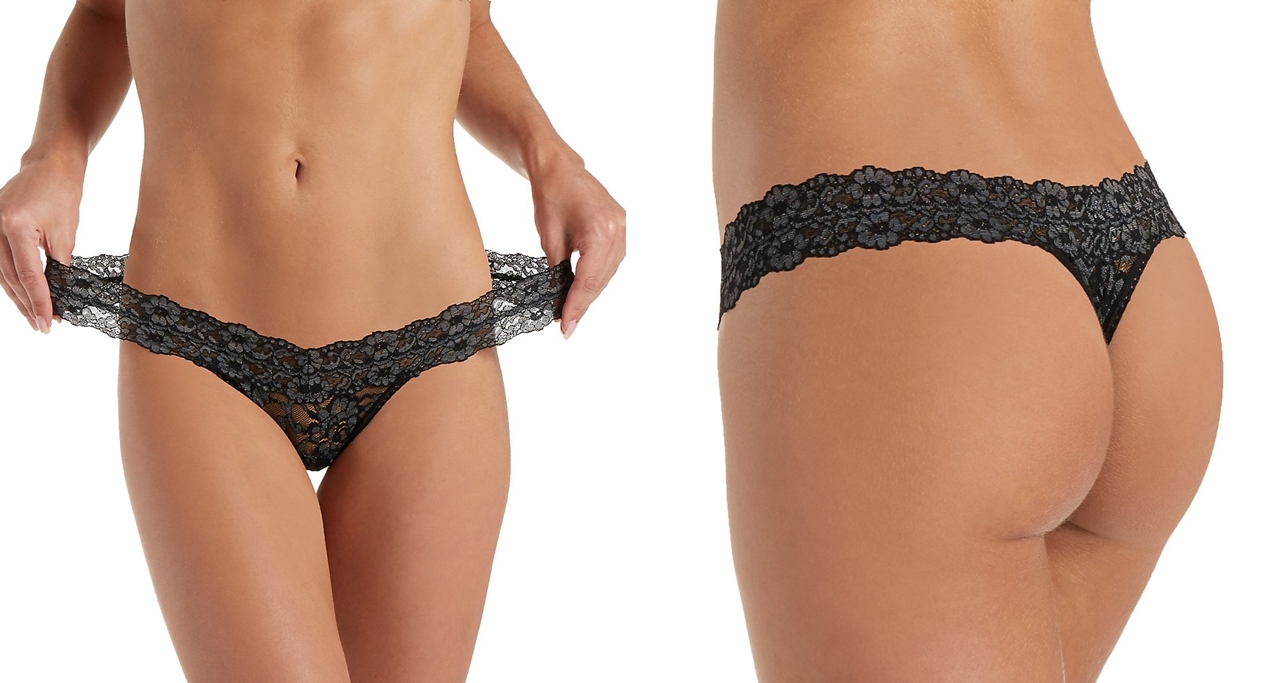 THONGS
---
The Lingerie Fabric
Certain lingerie fabrics like cotton or stretch lace are universally flattering and look great on any woman.  Others are better suited to certain body types.
Women who want to increase their curviness should look for fabrics with texture like mesh, or panties that are embellished with ruffles or rusching
Those who want to hide any flaws like cellulite should look for thicker fabrics or prints like florals, polka dots, or animal prints to keep the eye moving and distract from any spots you want to disguise
Shiny or satiny fabrics can enhance problem areas so they should be avoided if you're trying to mask any flaws
---
Lingerie Tip - Wearing low rise jeans? Avoid the high-cut styles and try a sheer bikini or g string thong. Wearing white summer pants? A seamless French thong in a neutral or nude color is a great choice and will assure no visible panty lines.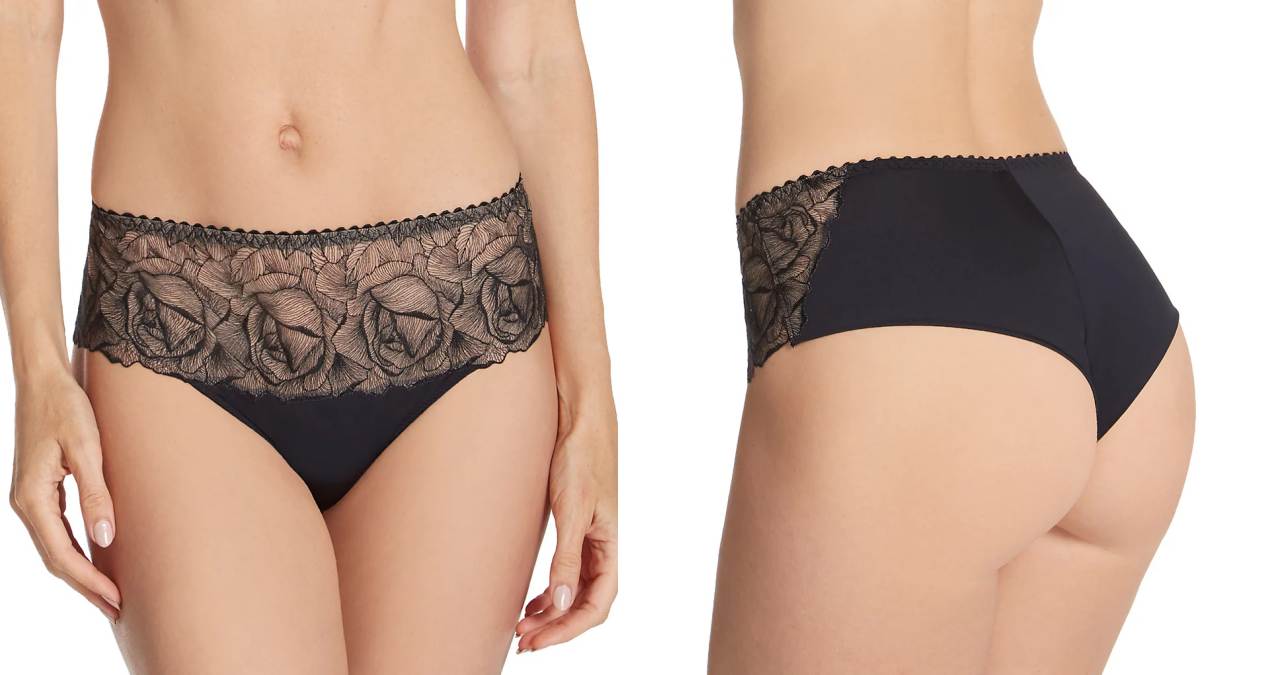 PRIMA DONNA
---
Ladies Panties - The Best Coverage
Let's not forget about the rear view when choosing the perfect womens thongs for your silhouette.
Shorter thongs and g string styles are universally flattering on any shape. Thongs, tangas and full coverage pairs look great on full figured women who want less exposure
Thong or tanga styles look great on curvy women who want to celebrate their shape and flaunt what they've got
---
Lingerie Tip - If you have delicate or sensitive skin, soft and stretchy intimate apparel fabrics like cotton with lycra (or spandex), silk, satin, or microfiber panties are a great option.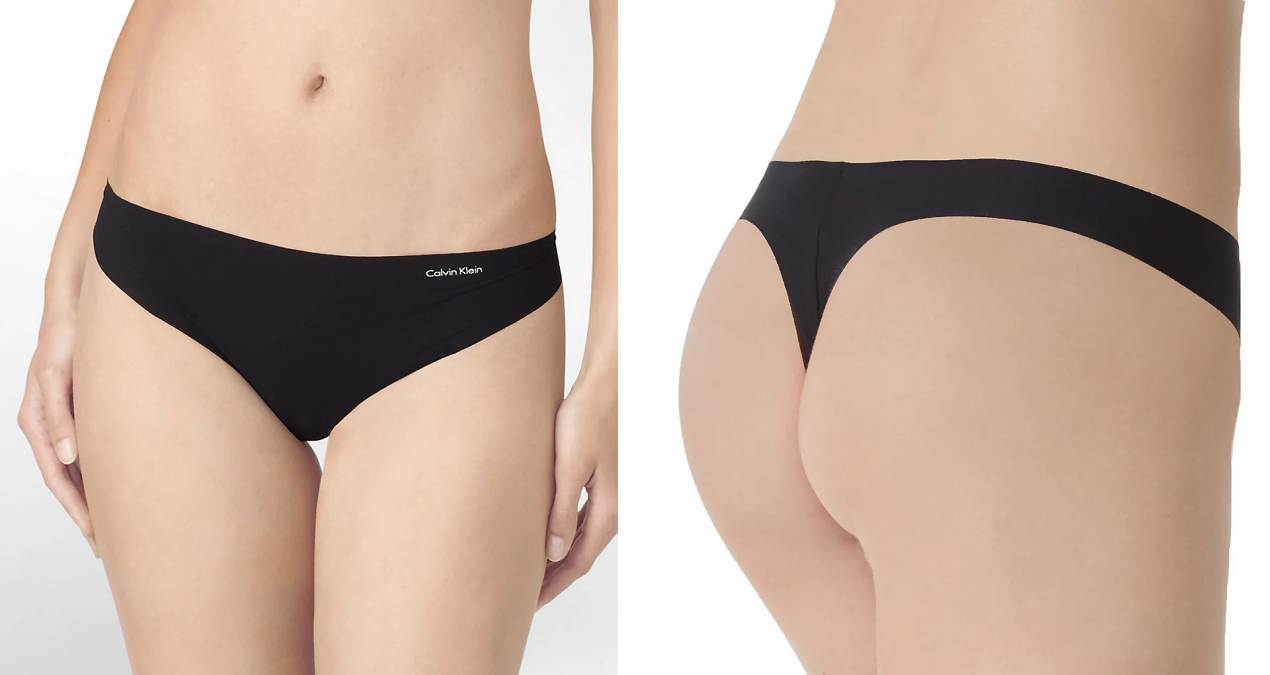 CALVIN KLEIN