*FTC Disclosure - If you make a purchase through a link on this site, we receive a small commission at no extra cost to you.*
Vanity Fair Panties - The Most Popular Styles

Vanity Fair panties. Good, affordable panties that are reliable do exist, but you have to ask yourself what your comfort level is: can you live without the look and feel of sexy panties?
They may not have a reputation for being the lace panties that you reach for on date night, but Vanity Fair lingerie can best be described as dependable and comfortable.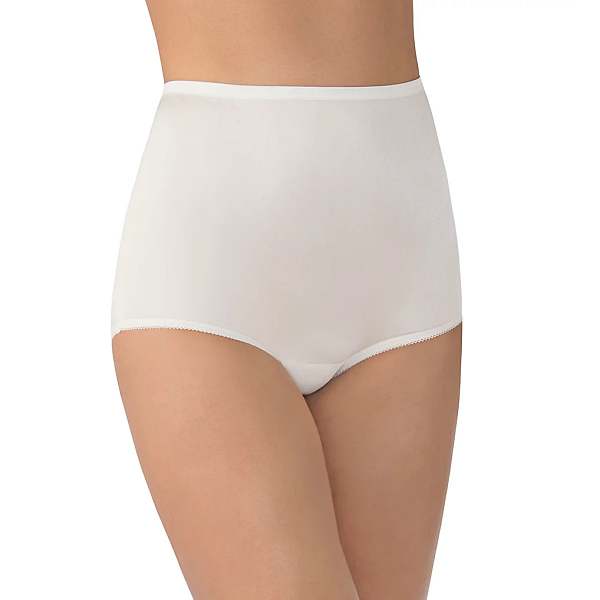 Our customers love them for a smooth, comfortable and dependable fit that stays in place. This makes them a good choice for everyday wear.
Whether you need full coverage brief panties or you just prefer hipster panties that offer less coverage, Vanity Fair has a great everyday range under $10 a pair.

SHOP NOW
Vanity Fair Panties - The Most Popular Styles
Full Briefs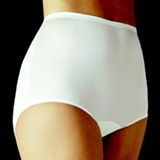 Smooth and silky, these full brief panties are a larger cut that gives you complete coverage from waistline to leg, making them a great panty for everyday wear.
A lightweight shiny nylon that's comfortably stretchy, smooth and long wearing has the advantage of not sticking to or riding up on your clothing.

---
Hip Hugger Hipster Panties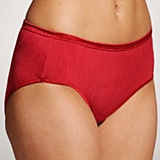 Designed in a stretchy satin nylon and spandex with a touch of shimmer, these hipster panties sit comfortably on the hip (hence the name) and extend to the leg.
Offering less derriere coverage than a full brief panty, this is a great choice for your low cut pants, jeans, and skirts.

---
String Bikini Panties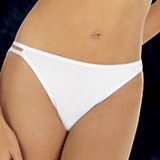 Sleek and smooth, these microfiber bikini panties have plenty of stretch and string sides that make them a great option if you prefer a tapered side fit.
Covering the derriere comfortably, they're a good option for low rise fitted clothing in knits and sheer fabrics.

                                       Lingerie Tips

When panty shopping for everyday styles, keep in mind that covered elastic is far more comfortable than elastic that rests directly on your skin, which can chafe and irritate. It also wears longer.

What Stores Sell Vanity Fair Panties?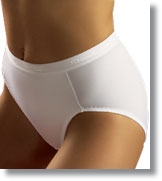 Shopping for Vanity Fair panties has never been easier! 
From bras and underwear to a multitude of other styles, Vanity Fair is one of the most popular brands on the market today for many reasons, but one of the best is their great selection.
You may be asking, who sells Vanity Fair panties?  They're widely available at brick and mortar department stores from Walmart to Macy's and JC Penney to Target.
They're also available through online retailers such as Herroom, Amazon and Barenecessities.
Keep in the mind that selection and sizes may vary throughout the year, so if you find a style that works well for you, don't be afraid to stock up.
Many styles come in pre-packs of three (usually in assorted colors) and are a great way to save instead of buying one pair at a time.
Why? Styles and sizes can sell out and may not be readily available the next time you want. It's better to have a few extra pairs on hand that will be there when you need them.