*FTC Disclosure - If you make a purchase through a link on this site, we receive a small commission at no extra cost to you.*
How Olga Bras Became A Beautiful Lingerie Favorite
Did you know that Olga bras became a favorite of many full-busted women because they solved a unique problem? The issue? Finding comfortable, quality full figure bras that fit well, and were affordably priced.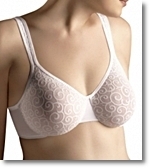 So, who was the lingerie visionary behind this enduring brand of intimate apparel?
The Olga lingerie company was the brainchild of a Polish immigrant who fled Nazi occupied Europe during the second world war. Her name was Olga Erteszek.
A designer by trade and history (her mother was also a lingerie designer), Olga started off making girdles and brassieres in a sweatshop. Entrepreneurial in nature, she decided to strike out on her own.
Starting with a small rented sewing machine and a mere $5.00, Olga's entry to the North American lingerie undergarment market began with the humble lingerie garter belt, and gradually progressed to brassieres and ladies sleepwear, including the glamorous sexy nightgowns that she eventually became famous for.
Glamorous lace bras, panties and lingerie were not part of everyday life during the second world war.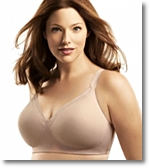 During the 1940s, austerity was the norm, with everything going towards the war effort. Women's lingerie was rather plain, functional and without much style or flare.
Olga's aim was to offer femininity and a touch of luxury to women during the Second World War. Through her novel use of lace and fabrics her lingerie styles always highlighted women's assets and empowered them.
While Olga bras became popular for their unique design, most women bought them for comfort.
But, it was in the area of womens sleepwear where Olga really shone; she was perhaps best known for her long nightgowns and luxury robes that swept up with dramatic flourish. Even today, this vintage luxury sleepwear is highly sought after by vintage lingerie dealers and experts all over the world.

SHOP NOW
How Olga Bras Became A Lingerie Favorite

Over the years since the second World War, Olga bras became synonymous with quality brassieres, panties and women sleepwear.
With more than 28 patents, the Olga lingerie company pioneered several design innovations, among the most noted are the seamless bra and the unique night gown with the built-in bra.
The seamless bra that gave way to the popular T shirt bra became an industry standard that is now considered a lingerie must have.
And, the clever idea of adding a supportive brassiere to night gowns sprang to Olga`s mind during a hospital stay.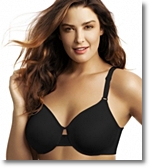 Olga's first headliner collection was aptly called French secret bras and girdles between 1955 and 1960. This was Olga's most prominent expression off her playful side.
Later collections came with more sophisticated titles and designs. They were Simply Classic Olga, Body Tapestry, Sheer Tapestry, Secret Shapers and the ever popular Invisibles Shapers.
The success of the Olga bras can be largely credited to the gender of the designer. Ironically, most lingerie undergarment designers are men who tend to base their design on aesthetics rather than a woman's comfort.


How Olga Bras Became Popular

A family run business, Olga was front and center at Olga lingerie, not only designing lingerie and intimate apparel, but also participating in many of the Olga bra marketing campaigns.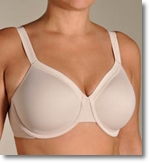 Her husband Jan believed that the company's greatest asset was Olga herself, and was not afraid to include her in their ads, which often included the tagline, "Behind every Olga bra, there really is an Olga."
Women loved the idea that the lingerie they chose to wear was actually designed by a woman, instead of a man which had been the norm for so many years.
Olga and her husband were a dynamo team that combined the best of lingerie design and business creativity, and both received numerous awards in the lingerie industry.
They were also heavily involved with community work, and were presented with a lifetime achievement award in 1985 for their community engagement as well as their contribution to California's economy.
Over the years, Olga lingerie grew by leaps and bounds, eventually attaining status as an international Fortune 500 company.
Today, the Olga lingerie company represents the modern woman who is confident in a man's world without feeling like one. Olga, in that sense was one of the first women to take "unmentionables" into the boardroom, creating elegant yet comfortable underwear.
Sadly, Olga Erteszek lost her battle to breast cancer in 1989 marking the end of an era; the company has continued to strive onwards; designing quality comfortable brassieres and lingerie that stand the test of time. There is no statute of limitations on comfort when style comes along for the ride!