*FTC Disclosure - If you make a purchase through a link on this site, we receive a small commission at no extra cost to you.*
Lingerie Garter Belt - 6 Mistakes That You Need To Avoid

Lingerie Garter Belt - Nothing epitomizes classic, sexy lingerie like a garter belt. From the days of the Moulin Rouge in Paris to modern day vamp, a garter belt is one of the best ways to seduce and sizzle.
When you break out this beautiful lingerie you'll want to make sure you look your best, so read on to make sure you avoid one of these 6 mistakes.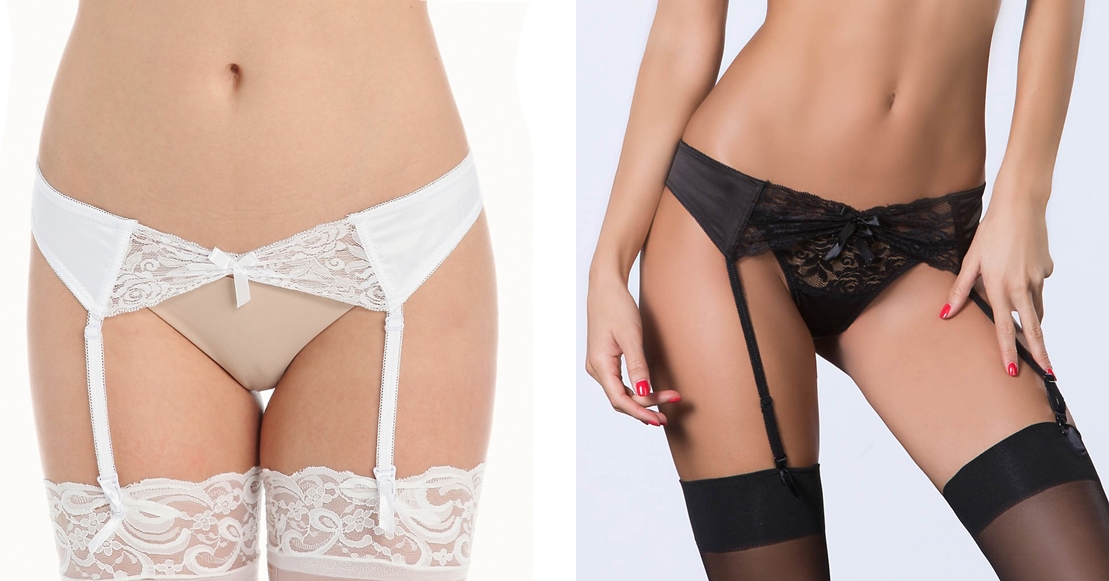 Lingerie Garter Belt - The Mistakes

1. Letting A Garter Belt Wear You
The key to success when wearing a lingerie garter belt isn't having a body like a celebrity – it's all about having confidence.
It's a waste to get suited up in such a beautiful look if you're only going to feel uncomfortable and awkward because your attitude will show through and distract from the racy look you're going for.
Wear your garter belt with the confidence of knowing how glamorous and gorgeous you look on your wedding day. Your new husband will be hypnotized by your confident and exciting new look.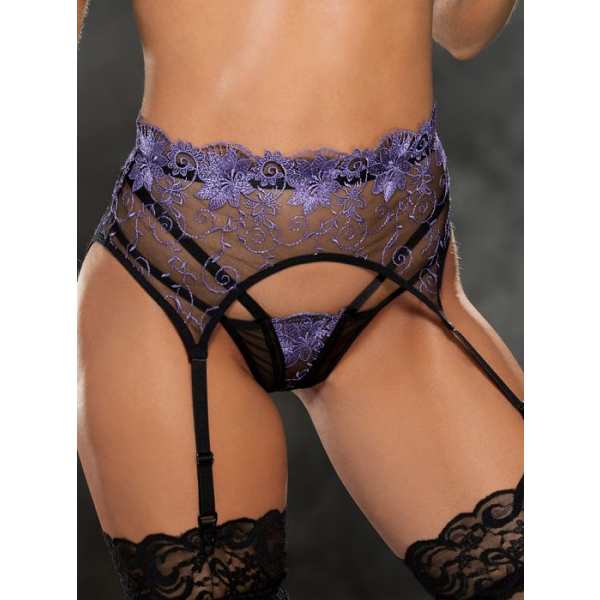 Did You Know?
From the 1940s through the 1960s, before the all-in-one pantyhose that we're used to today gained popularity, the lingerie garter belt was a popular alternative to traditional corsets for holding up stockings.
2. Wearing Garters And Stockings With The Wrong Outfit
A garter belt is a showpiece – something to wear to thrill and show off, but it's not exactly a functional style under every outfit, after your wedding day.  Here's how:

Avoid clingy fabrics or tight clothes like pencil skirts or body-con dresses because your garter belt will only end up looking lumpy and bumpy underneath
Opt for a flowy dress or skirt or something in a more structured fabric like a chic leather a-line skirt.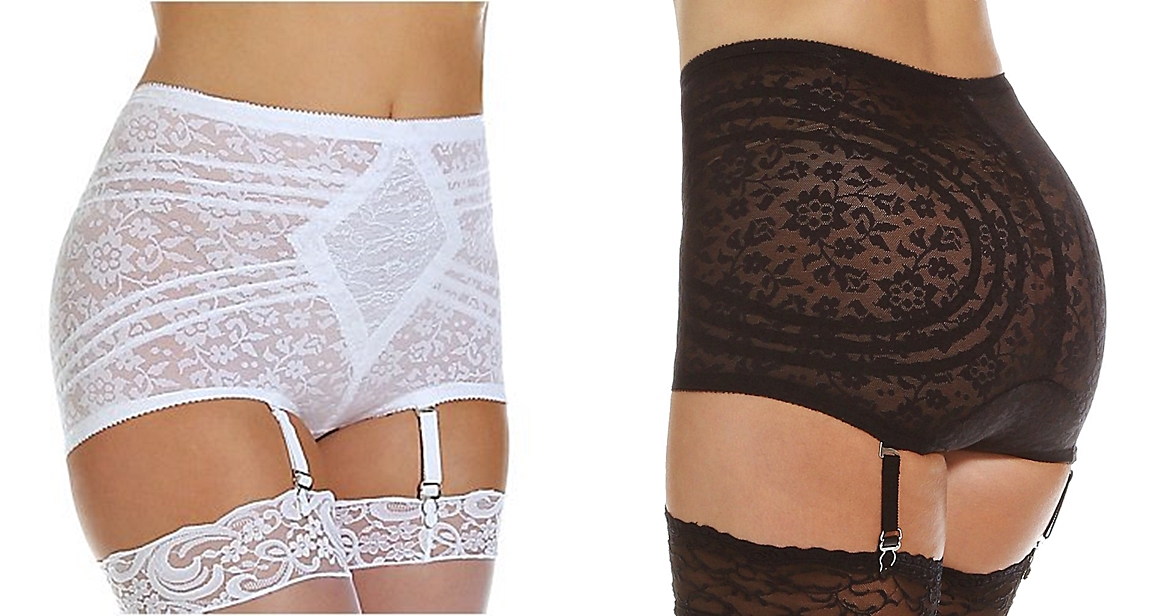 RAGO
3. Being Afraid To Mix And Match Intimate Apparel
We tend to view garter belts as serious lingerie business and they can be pretty intimidating to wear.
If you limit yourself to thinking it only goes with a full matching set under your wedding dress, then you're missing out on some seriously amazing combinations.
Rock a garter belt with any number of other items in your lingerie drawer, from thongs to boy shorts to push-up bras to bustiers.
The options are endless when you break outside of traditional thinking and let your own style shine.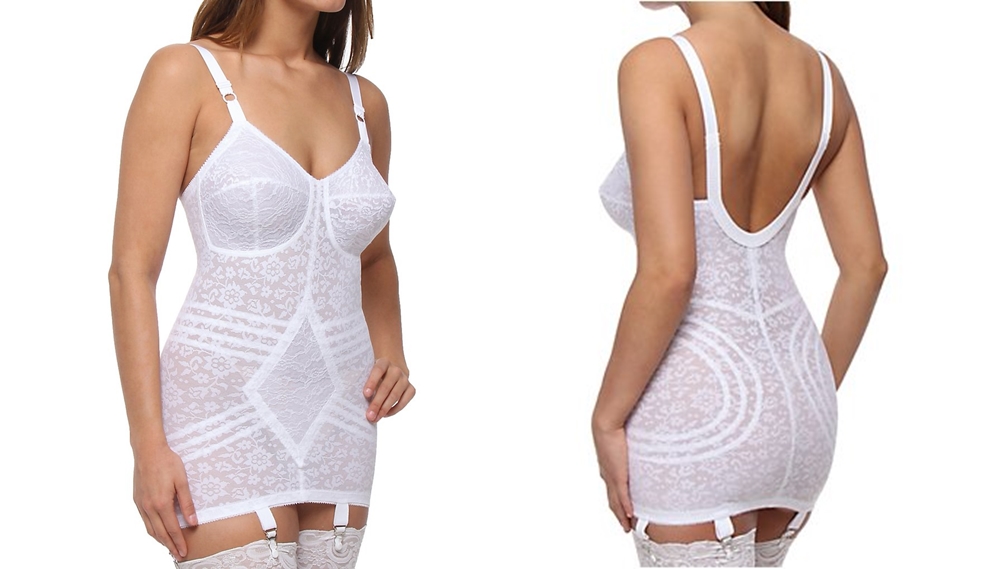 Lingerie garter belt fabrics with a touch of lycra, silk, and satin are more comfortable, longer wearing and are less likely to chafe against your skin.
4. Taking Garter Belts Too Seriously
A lingerie garter belt is a fun and sexy accessory in the world of beautiful lingerie. It's not a basic piece that you need to wear - it's something that you choose to slip on for glamour, for seduction and most importantly, for fun.
So be careful not to take yourself too seriously when you're wearing one.
Show your honey  your fun and frisky side rather than getting caught up in being something you're not.
Wearing a garter belt is a fun and sexy way to mix things up, so embrace the spirit, let your hair down and have a good time.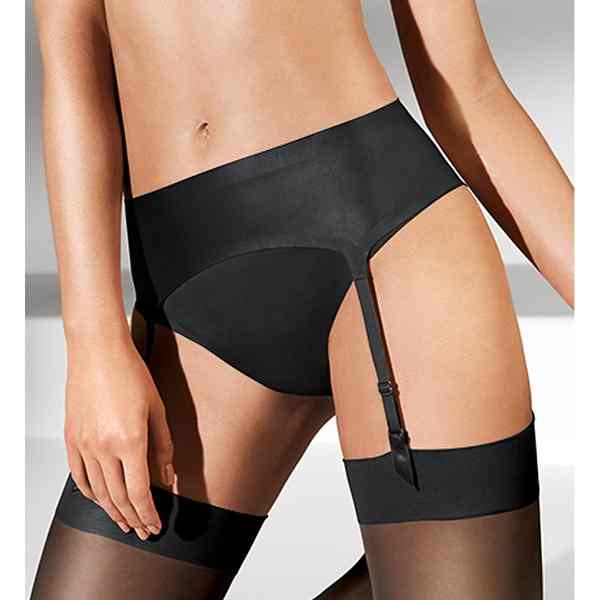 WOLFORD
5. Not Playing Up The Rest Of Your Lingerie
When you wear a garter belt it sends the message that this is a special occasion.
It's not just something you wear on any old day, so you should pay attention and make sure the rest of your look follows suit.
This isn't the time to throw on a baggy sweater or throw your hair into a ponytail. Instead, have fun with the whole experience and get into the whole look.
Do a sexy cat-eye or a classic red lip with your makeup, wear your hair in gorgeous, tumbling curls, accessorize with diamonds, pearls of anything else that screams glamour, and a daub of your favorite perfume.
You'll feel as beautiful and special as you look, and getting into it makes the whole thing that much more fun and exciting.
The most common mistake is not getting the correct size. Garters should have a snug and comfortable fit and not cause any bulges.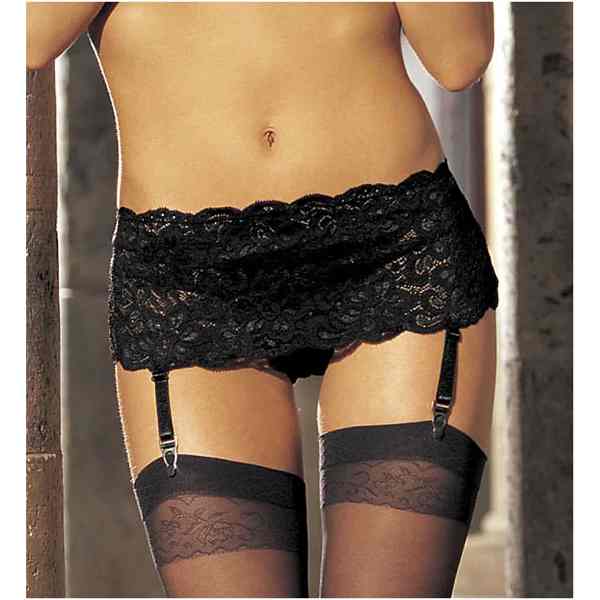 6. Feeling The Need To Wear A Full Garter Set
A garter belt is such a beautiful piece of feminine lingerie that it can easily stand alone.
Don't avoid wearing one because you don't have the entire matching bra and panty set  to go with it. The brilliant part is you can easily mix and match – or you can dare to wear it solo.
This is an intimate apparel style that's gorgeous enough to stand up on it's own, without needing any other bells and whistles.