*FTC Disclosure - If you make a purchase through a link on this site, we receive a small commission at no extra cost to you.*
Nursing Gowns For New Mums
Nursing gowns are perhaps among the most appreciated maternity womens sleepwear styles that expectant mothers look for once know they're expecting.
But, with the amazing variety of ladies sleepwear styles, fabrics and sizes to choose from, shopping for the best nursing nightgown can be a bit confusing at times.
Expectant mothers understand that weight gain is an invariable part of childbearing and nursing puts forth some clothing issues where conventional clothes tend to be a bit uncomfortable as the pregnancy progresses.
As a result, their wardrobe needs to undergo a few changes.
This includes post-partum wardrobe essentials among which, special night gowns for nursing mums are considered a basic need.
Whether it is a nursing nightgown or womens pajamas, the ideal sleepwear should combine function and looks, that is to say it should be practical and look great.
In terms of comfort, a nursing nightgown should also offer a comfortable fit in a material that doesn't crease easily or retain sweat/odor for a long time.

Cotton nightgowns with a hint of lycra are always a great option for new mums since cotton is a natural fabric that stretches and breathes and is quite durable.
It shouldn't be assumed that maternity nursing sleepwear must compromise style for function.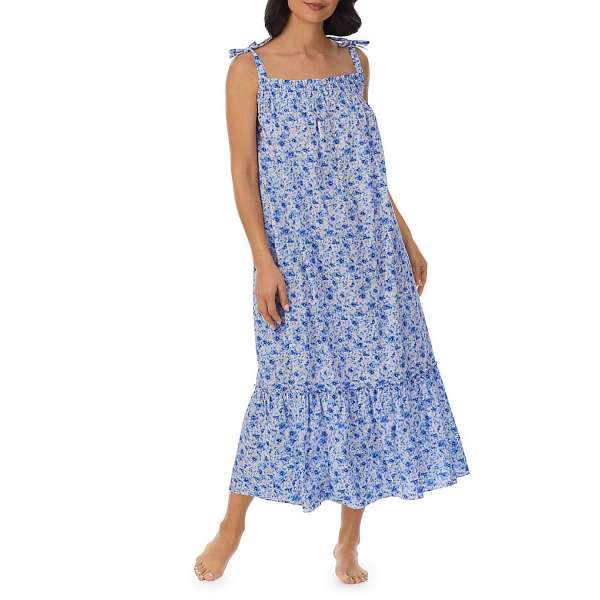 Today, nursing nightgowns are available across a vast range of styles, including those made from lace and other designer elements and such night gowns can be worn even when receiving or entertaining guests at home.
They can be worn during the daytime and evenings.
These night gowns and womens robes appear like trendy nightgowns or robe sets that have special but not easily-visible components like pull-aside flaps for easier breastfeeding access along with enough space for inserting nursing pads.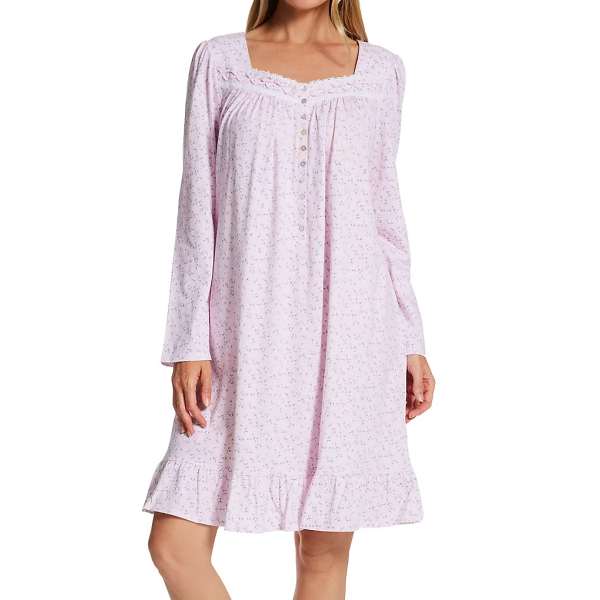 What About The Fit?
Not sure how nursing gowns should fit?  Never tight, the fit should be flexible, i.e. they should appear equally appeasing across temporary weight-loss/gain phases that are associated with the months following childbirth.
Nightgowns for nursing provide the comfort of being able to feed your young one without the hassle of changing your clothing.
Also referred to as nursing garments, many nursing gowns and even maternity nightgowns are designed from the same material that is used for dressing patients in healthcare settings.
These are fabrics that are tested for their non-allergic nature. This is very important since nursing nightgowns are one of the first things to touch a delicate newborn.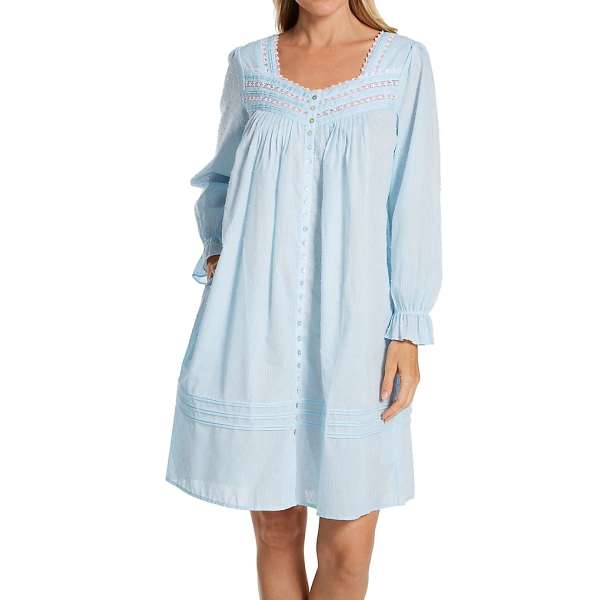 Where To Buy Nursing Gowns

When buying nightgowns and sleepwear, the best time to buy is during the third trimester, since the bra size tends to be the same for the first few, nursing months.
However, if you are buying your nightgowns or sleepwear much earlier, be sure that the gown or pajamas are roomy enough for a growing tummy.
If you are confused about nightgown sizing, use a tape measure for measuring your bra size. Most department or lingerie stores have a dedicated staff that can take your measurements.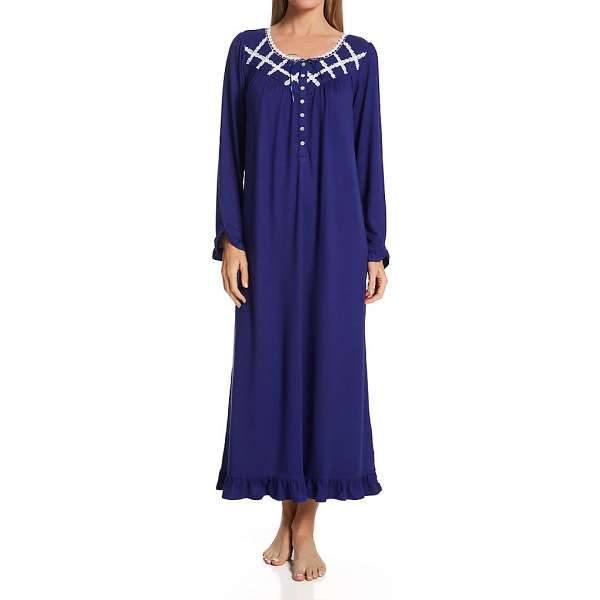 Remember, that the majority of nursing and maternity gowns are manufactured with soft and stretchy fabrics for maximum comfort.
Some fabrics are more breathable than others, while some are warmer and better suited for colder climates. Most nursing gowns are made of fabrics that dry quickly, so purchasing more than 2 or 3 nursing gowns is really not required.