*FTC Disclosure - If you make a purchase through a link on this site, we receive a small commission at no extra cost to you.*
Nursing Nightgown - The Best Advice For Looking And Feeling Great

Nursing Nightgown - Pay no attention to the notion that your style needs to go from fashionable to frumpy the moment you become a new mom.
We get it, while you're getting used to caring for your new baby, there are so many more demands on your time (and sleep)! It's easy to let your own style and personality disappear under piles of dishes and laundry.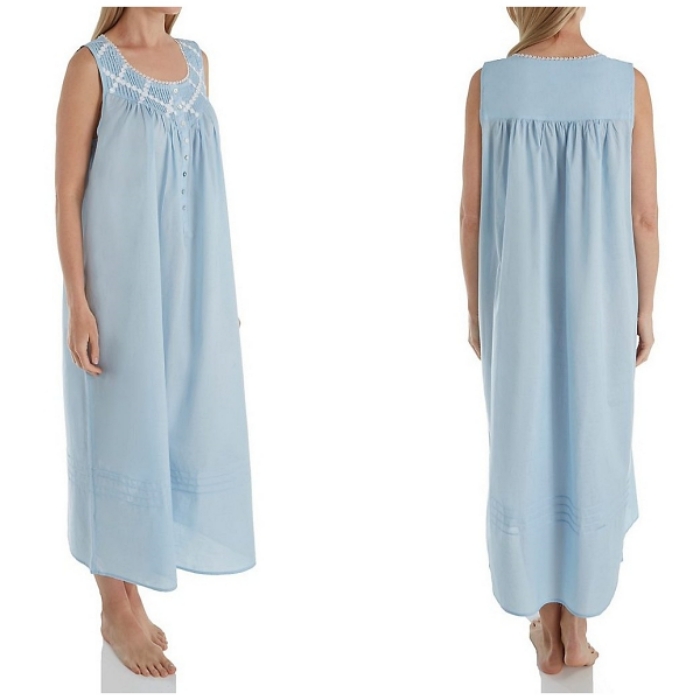 The good news is you don't have to. There are tips and tricks to help you look and feel as stylish and pretty as you did pre bébé (baby). Below, we share how.

---
Nursing Nightgown - Being A New Mum Doesn't Have To Mean Basic And Boring

Contrary to popular belief, being a mom doesn't mean wearing jeans, sneakers and a t-shirt every day for the rest of your life.
Becoming a mom isn't a style death sentence, it's simply a time to re-visit what you wear and what works with your new lifestyle.
When it comes to bedtime, don't automatically reach for nursing nightgowns in plain, neutral colors, or no-frills styles.
Look beyond the basics for pieces that are functional but still have something stylish that catches your eye.
---
EILEEN WEST
---
A Nursing Nightgown Doesn't Mean Sacrificing Femininity

You're not destined to a life of fleece and flannel once you become a mom. You might not choose the fancy silks or lace that you once did, but there are lots of modern fabrics that look and feel luxurious, while also being laundry friendly.
Look for nursing nightgowns in slinky jersey knits, drape yourself in the sumptuous softness of microfiber, or bask in the featherweight comfort of modal blends. You'll get the feeling of indulgence without worrying about the wash.
---
You Can Still Wear Beautiful Lingerie

Motherhood isn't necessarily glamorous but that doesn't mean you can't look or feel that way. Choose nursing nighties in rich jewel tones and look for feminine elements like ruffled necklines, ribbon trimmed hems, and embroidered details. Wearing a nightie with a few ladylike extras will remind you that you're still a woman who loves to look her best.
Several popular nursing night gown styles include -
Double layer – this style has clips with a double layer of support that offers easy nursing access from each bra cup.
Snap or button closure – each shoulder snaps down for easier breastfeeding.
Inverted pleat – the front has pleats that unfold, so you can comfortably nurse your baby.
Split front – the front is split in the middle for easy access. These gowns can also have a clear micro elastic sewn under the breasts to hold nursing pads in place so you can skip wearing a brassiere to bed.
You Can Still Find Time For Pampering

One thing that goes out the window as soon as your baby is born is time that's just for you. While you may not have time for a spa day, or be able to lie in a hot bath all afternoon, you can still indulge yourself with your pajamas.
Nursing nightgowns with extra special elements like a pretty ribbon trim, a matching robe, or plush slippers are little ways that you can spoil your senses and get back some of the feeling of self care that becomes a rarity in the early months with a new baby.
LEADING LADY
Look Your Best For You

Even though no one will see you walking around in your nursing nightgown at 2 am, it's no reason to let yourself go and become a style slob.
Taking the time to wear a nightie that's pretty and makes you look good will make you feel your best, even if it's just for yourself.
Simply put, when you look good, you'll feel good, and you'll need that extra boost on those sleepless nights and early mornings.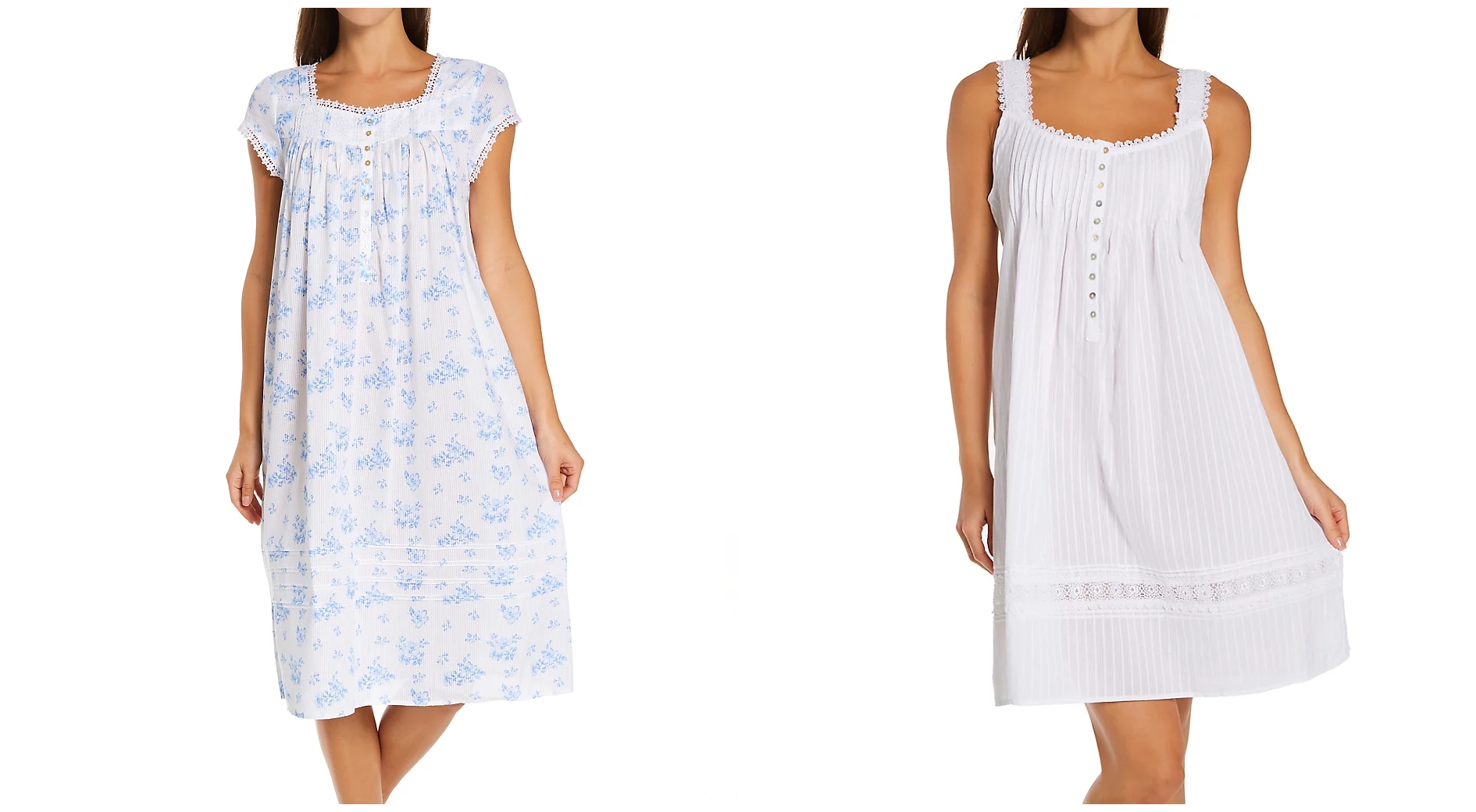 SHORT NIGHTGOWNS
Get Your Lingerie Fashion Fix

If you were the kind of woman who enjoyed following fashion trends before baby, slipping into frumpy nursing nightgowns can be downright depressing.
You might not be getting dressed up for work or cocktail parties right now, but you can still get your fashion fix even with your sleep and loungewear.
Look for nightgowns in the season's hottest colors, and choose details that are on point, like lace trims, bold prints, or draped necklines.
Sneak a few fashion forward elements into your pajamas and loungewear and get a taste of the trends, even when you're in your pjs.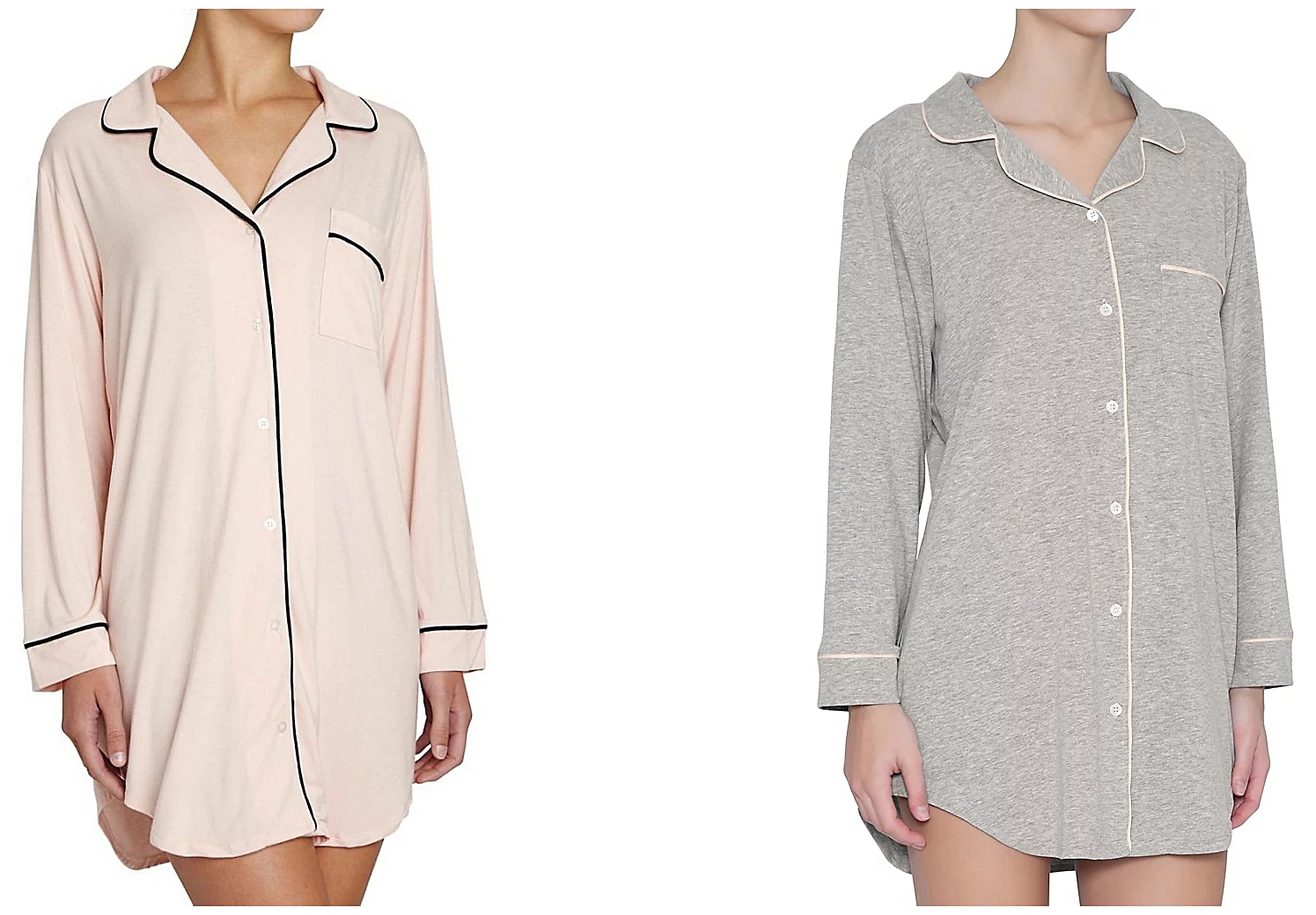 EBERJEY
Did You Know?

A nursing nightie eliminates the need for new moms to wear a traditional brassiere that can be bulky and uncomfortable, and it does away with the hassle of removing a brassiere every time for breastfeeding.
Choose Nightgowns That You Want To Wear

Like anything else in your closet, from work clothing to cocktail dresses, blue jeans to weekend and vacation wear, if you don't like it the chances are greater that you won't wear it. It's the same with nursing nightgowns - if you hate them, they'll end up unworn.
So, give yourself permission to put yourself first. Be selfish in your choices and pick nighties, pajamas, and robes that you actually like.
Choose comfy styles that flatter your shape (yes, you CAN look beautiful while pregnant, it just takes a little more effort; it's more than worth it!), easy care fabrics, your favorite colors, and whatever other elements you love.
You'll spend a lot of time in your sleepwear as a new mom and you want to wear nighties that make you look and feel as good as possible.
THEA