*FTC Disclosure - If you make a purchase through a link on this site, we receive a small commission at no extra cost to you.*
Maternity Nightgowns - What You Need To Know

Maternity Nightgowns - Nothing should come between an expectant mother and a good night's sleep. Luxurious and comfortable maternity sleepwear is a must for any mama-to-be and we've got the inside secrets on how to pick the best styles for your pregnancy.
The right maternity nightie will have you feeling pretty, pampered, and comfortable enough to get some much needed rest. Here's what you need to know.
Opt For Maternity Nightgowns In Natural Fabrics

Pregnancy can be a time of major discomfort for many women, so slipping on your sleepwear should feel like a sigh of relief after a long day.
Opt for nightgowns made from natural fabrics like cotton or silk. These materials will breathe and keep you cooler than sweaty synthetics like polyester.
Look for styles in fabrics that have a bit of stretch to them. This will maximize your comfort and make wearing your nightgown feel like pure relaxation.

Sleepwear Tip
Look for stretchy and soft styles like cotton nightgowns that will easily accommodate your changing body and remain comfortable whether you are sitting or sleeping.
Choose Sleeveless Nightgowns

No matter the time of year, more often than not you'll hear pregnant women complaining about being hot. Save yourself from tossing and turning in nighties that are too toasty and choose sleeveless gowns that keep you cool.
Styles that are too covered up will only add to the extra heat and you'll banish them to the back of your lingerie drawer in favor of something cooler, so look for maternity nightgowns with a little less coverage that will become easy favorites.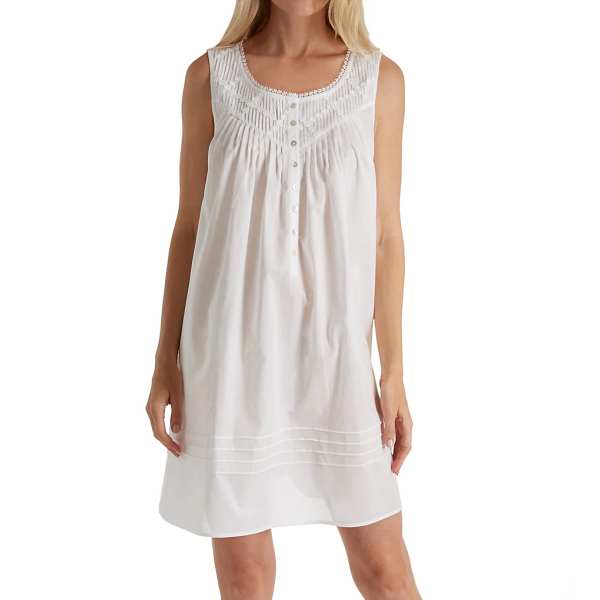 Opt For Nightgowns With Support

A growing bust can make for uncomfortable nights when you're unsupported in a loose fitting nightgown.
Many expectant mothers choose to wear a bra to bed, but this can be equally uncomfortable after a long day.
The solution?  Try a maternity nightgown with a built in shelf bra. You'll get the extra support you need without the hooks and closures that make regular bras bothersome in bed.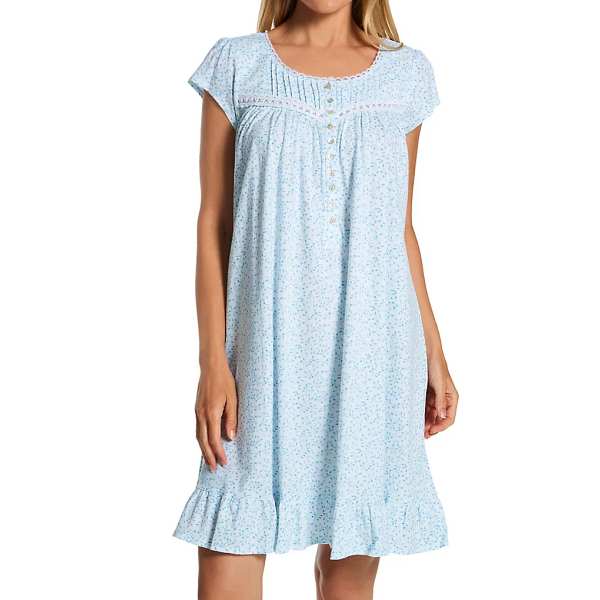 Style Savvy
Many maternity nighties have a clip on each strap that allows for the exposure of one breast when undone; this offers easier access to the breasts.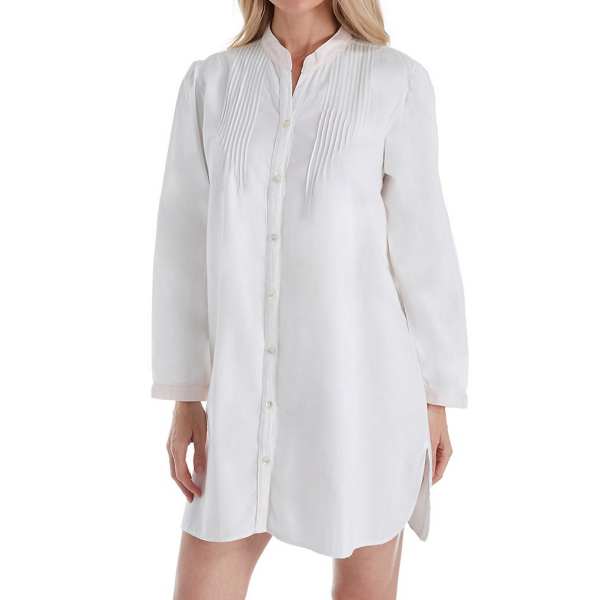 SHOP NOW
Choose Pretty Maternity Sleepwear

We all hope for that radiant glow during pregnancy but the reality is that it's often a time where women don't feel their best.
No worries, it's temporary! Forget about skin problems, greasy hair, or puffy feet.  Push all of that aside and opt for a glamorous and feminine nightgown that makes you feel pretty and pampered.
Going to bed is an opportunity to treat yourself and feel relaxed and luxurious, and spoiling yourself with beautiful sleepwear is a great way to instantly feel better.
Let Your Sleepwear Grow With You

A maternity nightgown should be roomy enough so that you can sleep comfortably without constriction, and also to accommodate your tummy as you progress in your pregnancy.
A couple of maternity nightgowns can last your entire pregnancy if you choose a size that will grow with you and won't become too tight or cumbersome the further along you get.
Many women opt for a larger size than they typically wear to accommodate growing bellies and keeping comfortable.
Buy A Matching Robe

Maternity night gowns aren't just for before the baby. Make your sleepwear last when you splurge for a matching robe or kimono, and make it a sleepwear set.
You'll love being able to quickly drape it around your shoulders when you have company, and especially at night when you have to get up. The added coverage will keep you toasty as you tend to your baby in the wee hours.
Plan ahead and treat yourself to a coordinating cotton robe that will make you feel pampered and pretty, even on those sleepless nights. Remember, a new maman needs to take of herself too.